Game of Thrones Season 8 sucks is trending on Google, while the fans are outraging from seeing a Starbucks-like cup in the medieval themed serial.
Game of Thrones is now towards the ending and seeing amateur mistakes is not what the die-hard fans of this series are expecting to watch. Unfortunately, during the fourth episode "The Last of the Starks," one sharp-eyed fan, could not rest, and after he managed to spot something that was not supposed to be on the scene.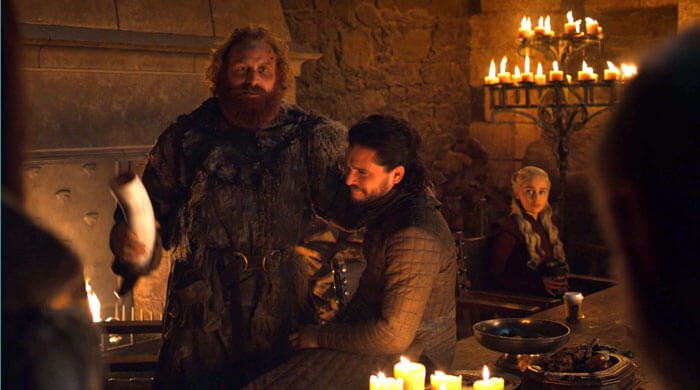 During a party scene; this fan spotted something that looks more or less like a Starbucks cup, standing right on the table, in front of Emilia Clarke. Now, this unapproved publicity has taken the crowd by the storm and everyone, all over the internet is talking and making fun of this little detail missed. The fan immediately took a screenshot and posted the picture on Twitter, with the caption: "So this is where we at now! A Starbucks cup!" At first, everyone started to doubt the originality of the picture, claiming it was fake, but after a check, it was confirmed for it to be real, leaving unanswered questions for the Game of Thrones crew.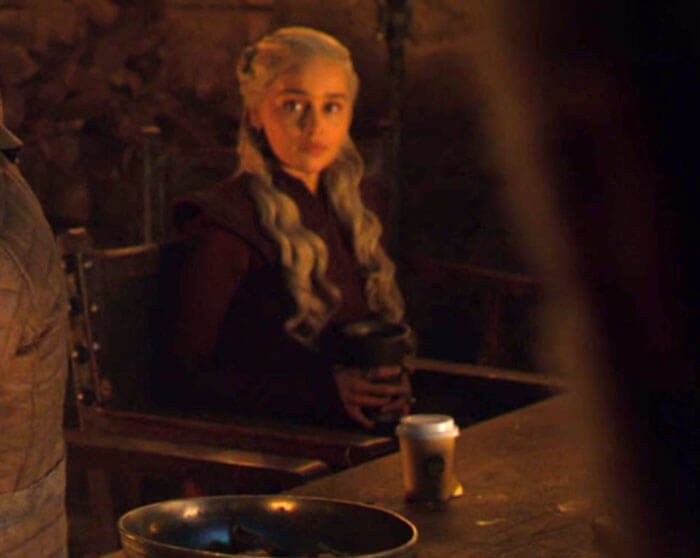 At first, everyone was talking bad about the eighth and final season of the Game of Thrones, expressing how the writing has become lazy and it is not as it used to be. But this last happening surely seems to have gotten the fans ragging, who expect for this series to end with a blast, and not show the Starbucks cup, that someone from the crew forgot to remove and that worse yet, the editing team completely missed from spotting it.