I used to work as a customer support agent and let me tell you that there is nothing more frustrating than that. Now, of course, you have people out there who might love that job and love helping others, but for me, that job has been the hardest and most annoying ever. There are things that you would want to say to the customers that you can't or you'll get fired. When I came across this article, I laughed my ribs off because this guy is truly a genius who answers to people, stuff that the customer support actually wants to say.

I'm talking about the 'Customer Support'. Maybe you are not familiar with him but he is a comedian called Wesley Metcalfe and what he does is purely amazing. This guy has opened a Facebook account, named it 'Customer Support' and he trolls people all over the internet. He goes on pages like Tesco where people leave their public complaints and he replies as if he is the real customer support. His responses are the best as he gives people what they really deserve.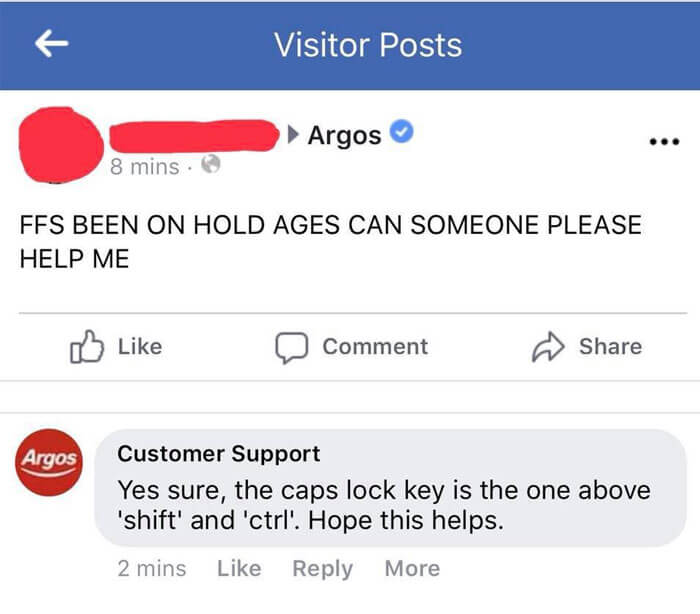 How is he not banned you might ask? Well you see, these companies don't get bothered, after all he is not making any harm to them. He is only saying what the real customer support would want to say, but can't. plus, once the customer notices the way that he talks back, the customer will probably realize that is not the real customer support. But the idea is genius and it has gotten Wesley viral. It's funny because the answers are so relatable and are real things that employers like me, would think but not say. Just check them out for yourself and let us know your opinion in the comments.