The universe works in mysterious ways. There is something called the karmic law, that whatever you do for others, gets back to you. If you put love out there, the energy is always watching and is going to bring back love for you. No mater to whom you show the love, it can be a person, an animal, it can be anything. As long as you keep that good energy flowing, whatever you are going to receive is going to resonate with that same energy you have been emitting.
A pup named Ruby was about to be euthanized right when she was saved by a volunteer at the shelter. The problem with this mixed Australian Shepherd was her behavior. She was so bad that she was sent back to the shelter four times since families said they simply could not keep up with her not being able to be disciplined. So the final decision was death. But one volunteer named Pat decided to save her life and give it for adoption as a K-9 Unit. A new officer needed a dog and this was the perfect opportunity.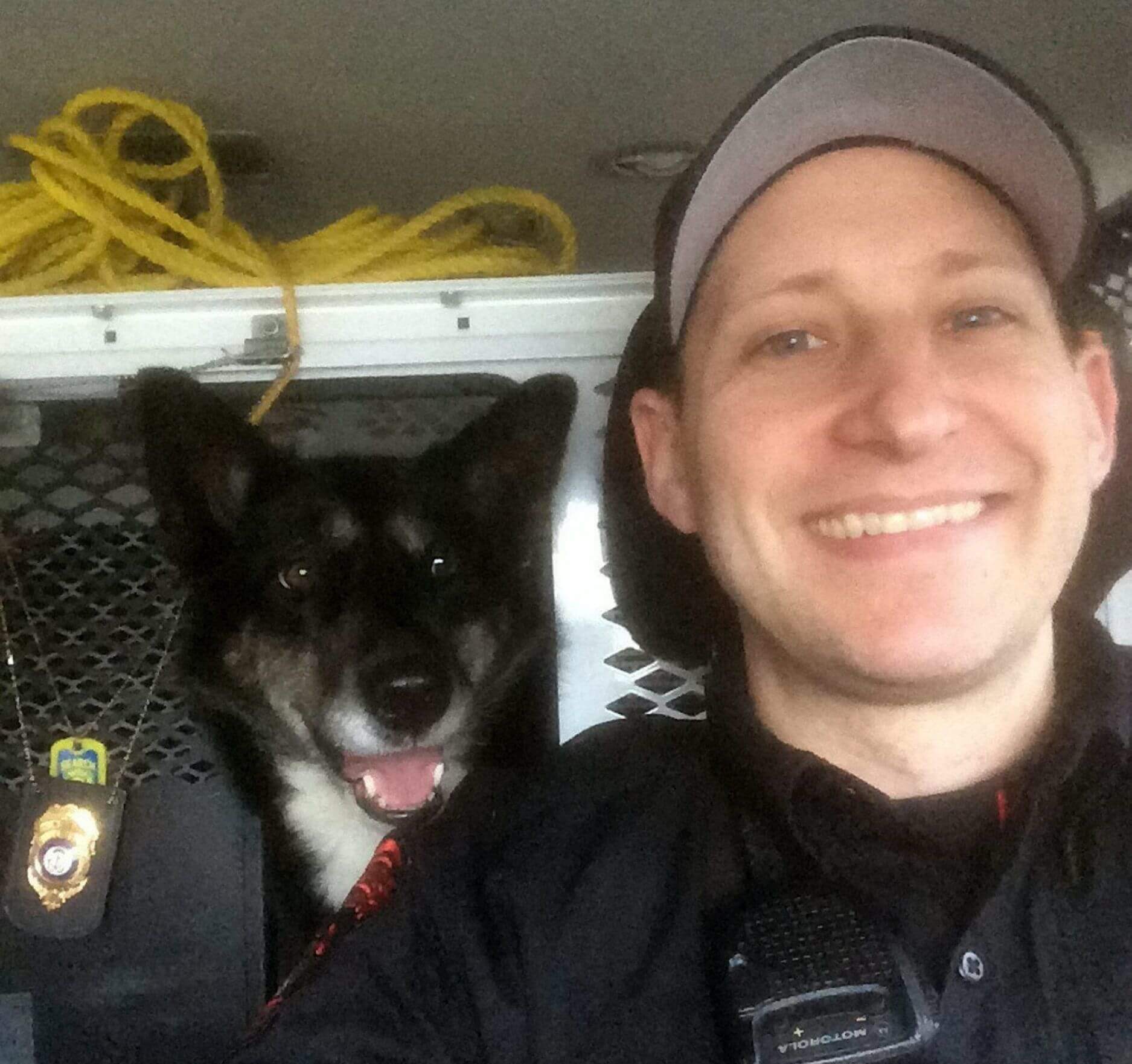 Dan O'Neil said that at the beginning it was really hard to deal with the outcast behavior of Ruby. Soon as she entered his home for the first time, she ran to the living room and started pooping. That's how my last dog was, that's why I just gave him away. He never learned. But on the contrary, Ruby learned through discipline and seven years later she repaid the favor to Pat, the volunteer who saved her life. Pat's son went missing one day and she notified the police. Dan and Ruby went on a searching mission in the woods. Ruby was able to find the boy and only later Dan discovered that the mother of the son was Pat, and karma was doing its job.