Dwayne "The Rock" Johnson, one of the biggest stars in Hollywood, is a devoted husband and the father of the cutest girls. He is also one of the highest paid performers.
But the 49-year-old's life wasn't always straightforward, particularly when he was a teenager and briefly became homeless.
The former wrestler and now-actor recently opened out about a trying time in his teens, when his family lost their house in Hawaii because his mother couldn't afford the rent.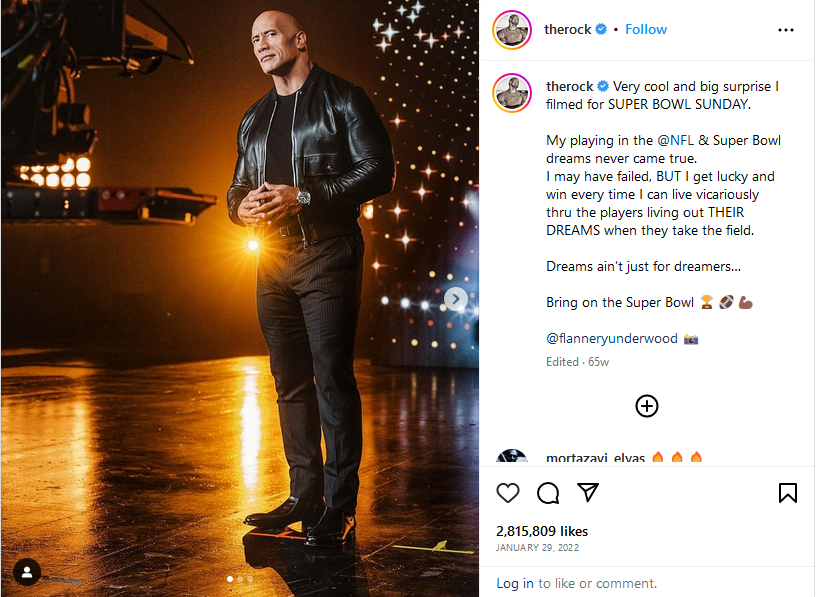 His mother is left with no alternative but to send her son away to Nashville, Tennessee, where Johnson, who was 15 at the time, believed he would be moving in with his father.
However, he soon realized he wasn't going to live with his father when he arrived in Nashville and was greeted by a stranger rather than his father.
Instead, he ran into a man by the name of Bruno Lauer who drove him to his trailer and provided him a place to stay when he had nowhere else to go.
This major turning point in Johnson's life could have easily set him on the wrong path but the level-headed superstar says God "always found a way to put a few people in my path that would change the trajectory of the road I was going down."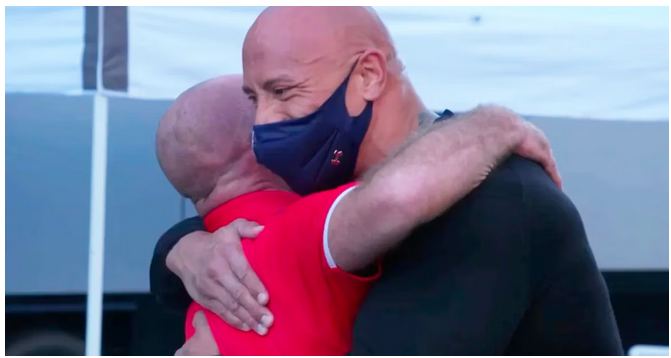 "He took this punk kid in and we became lifelong friends," Dwayne Johnson recalls.
When Johnson was a teenager and attempting to make it as a wrestler, Lauer, a former wrestling manager, not only saved him but also offered him a place to stay and even his last $40 to help him buy his first car—something Johnson says he will never forget.
Now, more than three decades later, Johnson made the decision that he wanted to repay the man who had saved him all those years earlier.
To express his gratitude to his friend "Downtown Bruno" for all of his support, he handed away a brand-new truck.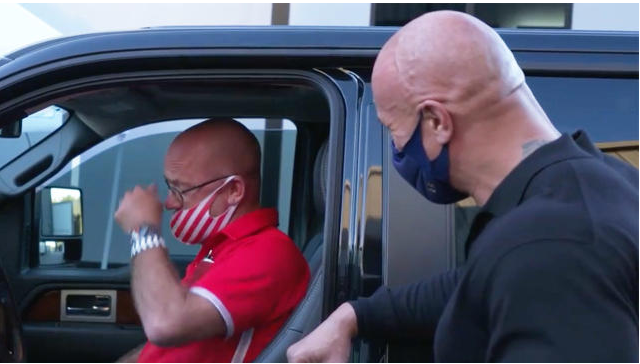 Johnson invited Lauer onto the set of his comedy TV show about his life called 'Young Rock.' He then surprised his old friend with the special gift.
"Your kindness and heart helped change my life's trajectory," he says of Lauer's positive influence.
Bruno couldn't believe the kind gesture and while holding back the tears he says: "Nobody's ever done anything like this for me before."
The Rock reveals that he has already arranged for the tags and will have the new automobile delivered to Lauer's Walls, Mississippi, residence.
"I love you man. Not 'cause of this," Lauer says, referencing the truck Johnson gave away, "'Cause of who you are… Thank you, Lord Jesus, for putting you in my life."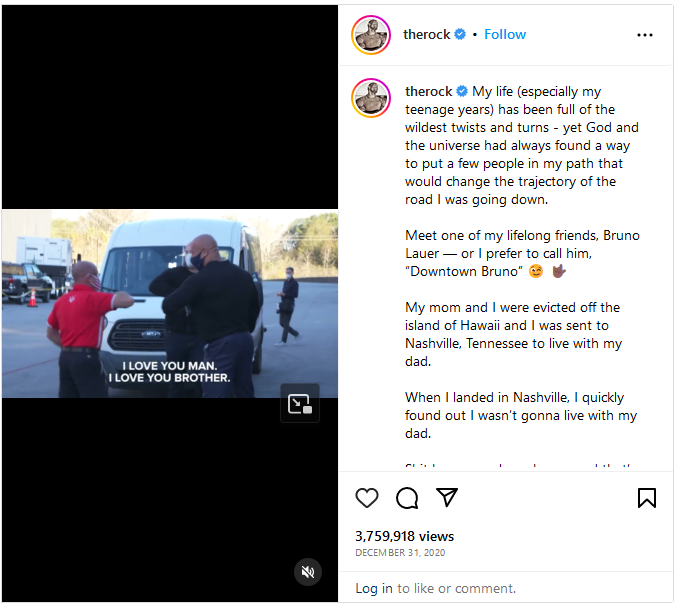 More than 3.5 million Instagram users have seen the touching moment since Johnson revealed the major surprise there.
No matter how successful he becomes, he never forgets those who gave him a hand when he most needed it. He is the kind of man that never stops helping others.