Even amidst these days of inhumanity , general indifference and corruption , Officer Jenkins shows a ray of hope with his humane gesture in treating Chy Niece Thacker. 
Chy Niece Thacker was driving the car at a regular speed through Virginia street when police Officer Jenkins stopped her suddenly. She was awestruck at this event because she did nothing to draw the attention of police. Especially she was on her way to undertake a job interview and this interference seemed to her to be a premonition of a bad day!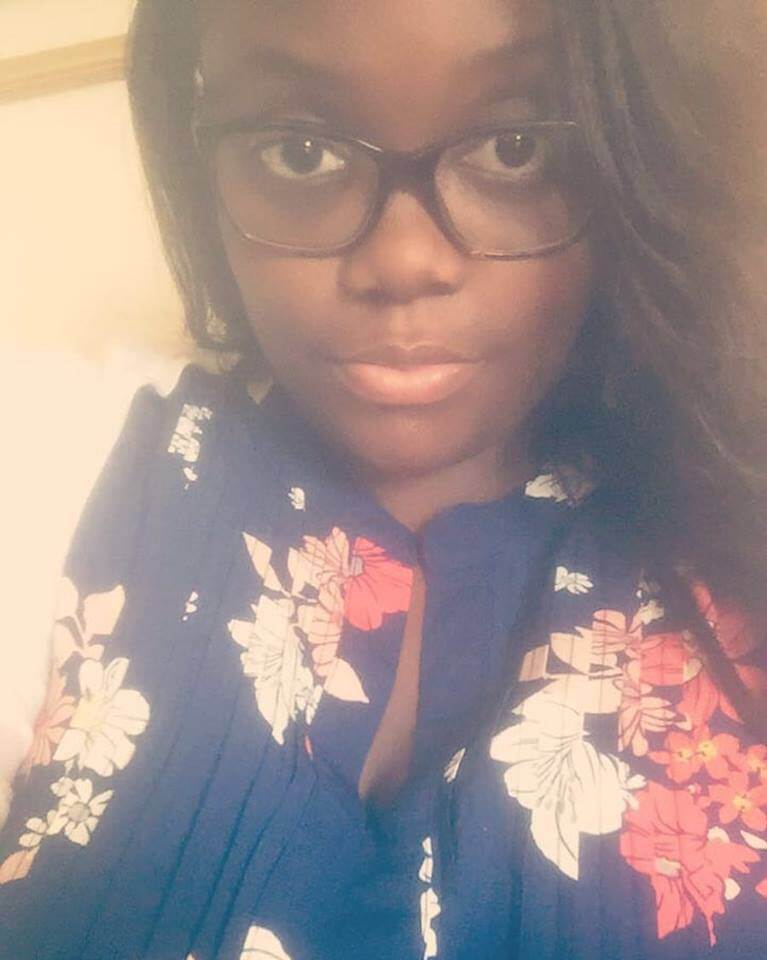 On stopping officer Jenkins relates to her that the reason of stopping her car is the broken lights of her car. Chy Niece Thacker was extremely nervous because she changed the front light only a month prior to it. She was puzzled and anxiously looked for her car registration and licence when Jenkins further interferes. 
Officer Jenkins unlike most of the corrupted officer does not pull any card or fine on her and just warns her to change the lights so as to avoid any accident in future. And he himself starts to heck and repair her car lights!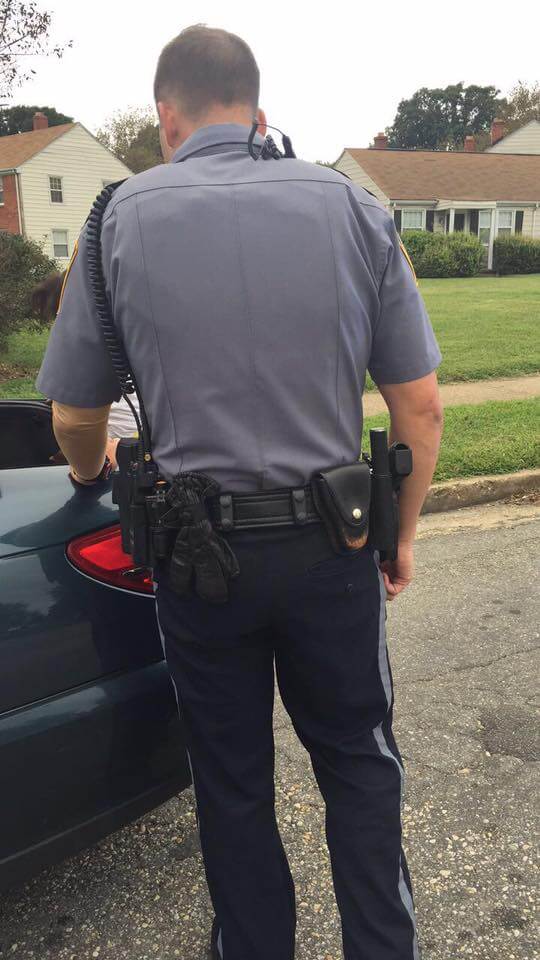 Chy Niece Thacker , being amazed at this humane gesture , informs that she is having a trouble with the front light. She has recently sought to change the lights and Firestone demanded $600 for repairing the lights. 
Officer Jenkins only instructed her to "pop the trunk".
Officer Jenkins was not showing such humanly gesture only to promote his reputation but Chy Niece Thacker was already recording the entire scene and clicking still pictures as well only to let the world aware of such a good human being. However officer Jenkins was extremely unaware of it and it only proves his innocence. 
The officer asserted that he wants Chy Niece Thacker to change the rear light so that none can slam into the back of her car. He further mentions that he is not stopping her car only to gain some illegitimate profits or to harass her unnecessarily but he is genuinely concerned about the predicament of Chy Niece Thacker as a fellow human being.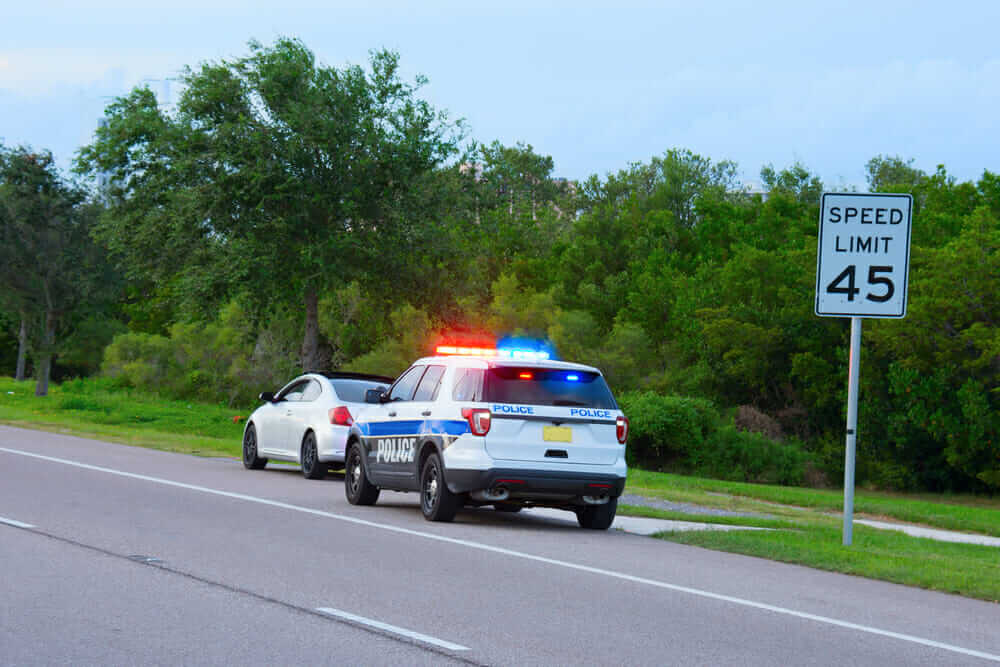 In her illustrated facebook post Chy Niece Thacker writes along with the picture of Officer Jenkins that he could have easily charge her with a ticket but he dared to step out of his officer rolw and get into the mechanic role so that she can avoid troubles or any further charge by any other police officer.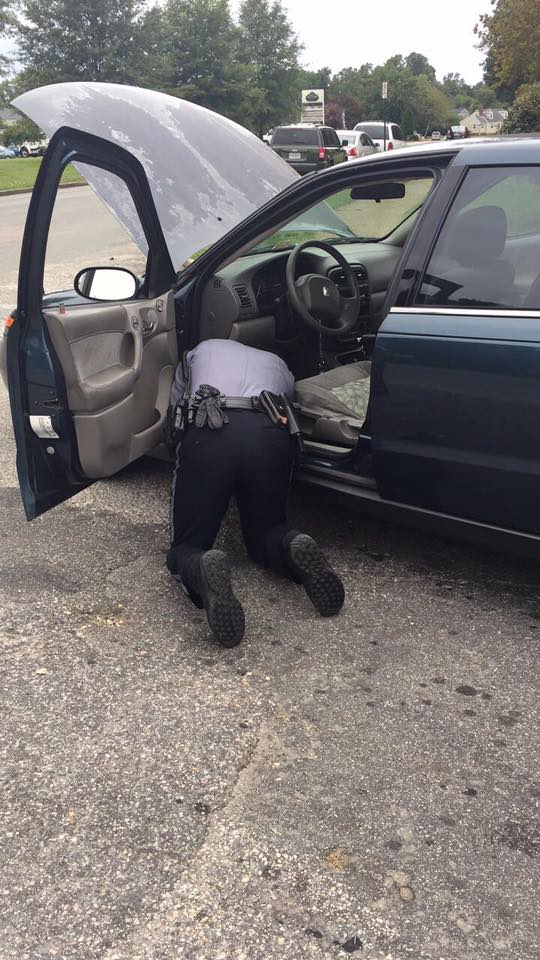 [ss_social_share networks="facebook" align="center" shape="rounded" size="large" labels="label" spacing="1″ hide_on_mobile="0″ total="0″ all_networks="0″ inline_total_style="separator" total_share_placement="left" hover_animation="ss-hover-animation-fade"]
Chy Niece Thacker starts a hashtag #HesABlessing to grow awareness and his popularity which has already become a sensation in the social media world. Her post has already gained over 485000 likes and has been shared by over 11200 people and pages. 
Officer Jenkins's department – The Henrico Country Police Department – too has mentioned their pride for Jenkins as a public servant. They have shared Chy Niece Thacker's post and mentioned that they are proud of their officers especially the moments when the common citizens share such good things about them. Because, the department asserts , call of duty is beyond everything and their motif is to provide service to their community.