All you need is love.
Of course, somewhat cliché, but a hard one to find fault with. Love isn't just a basic emotion, it drives people each day—knowingly or otherwise—and can lead to incredible things that leave us in awe.
Paul and Kris Scharoun-DeForge, 56 and 58, were well aware of how strong love can be. Both had Down Syndrome, yet it never stopped them from overcoming all the hurdles they faced.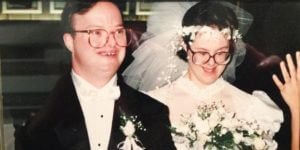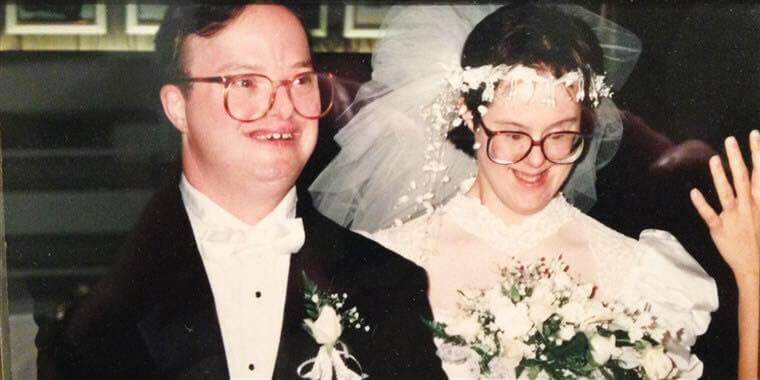 According to some sources, Paul and Kris were the world's longest-wed pair with Down's…
Unhappily, though, things would change earlier this year. 
The pair haven't just been married for ages, their tale has also been inspiring for so many sweethearts across the world.
They tied the knot twenty-five years ago.
Kris recalled their first meeting thirty years back at a dance, where they had an instant spark.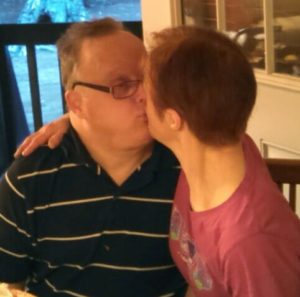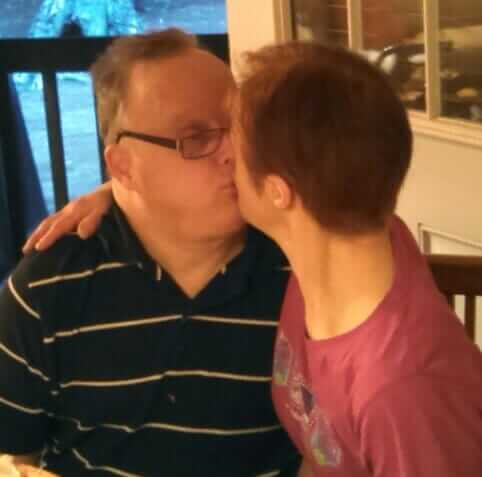 She remembered "I looked into his eyes and saw my future. He opened up my world."
Romantic Valentine's Plans
Kris and Paul had a truly romantic V-Day every year, even though every day was practically Valentines for the loved-up couple.
On February 14th, Kris often made Paul a hand-made card, waited till he returned from his job, then they would dine out.
Each moment they had together, they adored, and they had an undeniable bond.
On V-Day last year, though, they really had a treat.
To mark their 25th anniversary, showing all doubters that it's wrong to think those with Down Syndrome aren't emotionally developed enough to wed.
This year's V-Day, the pair got an unexpected visit by a barbershop quartet, Harmony Katz, who had heard their tale.
While enjoying great songs like "Let me call you sweetheart," Kris held Paul, her beloved husband.
It goes without saying, Paul and Kris continued going on strong.
A Sad April
Tragically, Paul was battling early dementia, which often inflicts those who have Down's.
He had to check in at a residential facility where he could be properly looked after, yet Kris was by his side through it all.
She recalled: "When they told me, I started to cry. He's my life. I don't want to be without him."
Unfortunately, Paul passed away last month due to complications that Alzheimer's brought on, sources report.
He'd been only 56, and Lorraine DeForge—his mother—said Paul's life had been opposite to the physician's warnings when he was first born.
Even throughout their last months with each other, Kris and Paul shared some beautiful moments.
This past year, Kris was hospitalized with pneumonia in Syracuse, when her husband visited her for their anniversary in the ward.
Both were seated in wheelchairs while renewing wedding vows at the in-house chapel.
Kris said "Watching it, it was like Paul woke up…He smiled and reached out and took her hand."
Just prior to Paul's passing, Kris made a butterfly picture which hung over his bed.
Regardless of every obstacle they've encountered, the pair overcame together. Just like things should be.