This story tells about a bar owner Mary and her thoughts about her unemployed drunk customers. She made a new marketing plan so that her customers may drink now with the facility of paying later. She maintained the record of consumed drinks in a ledger. This wise move enhanced her sale exceedingly well. But there is lot more to read inside.
Share this page with your friends and family.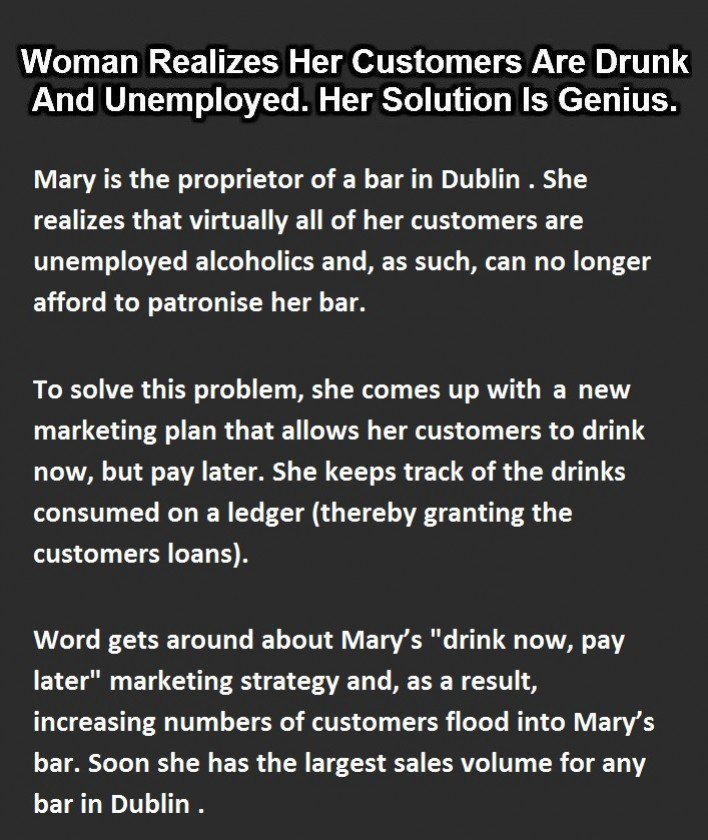 Continue reading this story on the next page!