In pictures uploaded to her Instagram, Jaclyn Smith, 77, displayed her defiantly youthful appearance despite her advanced age.
The American actress, who is well known for playing Kelly Garrett in the Charlie's Angels television series, wore a cardigan and a sweater from her JS for Nordstrom Rack line as her outfit.
The award-winning actress and entrepreneur teamed up with Nordstrom Rack to create a fall collection after working with Kmart for 36 years.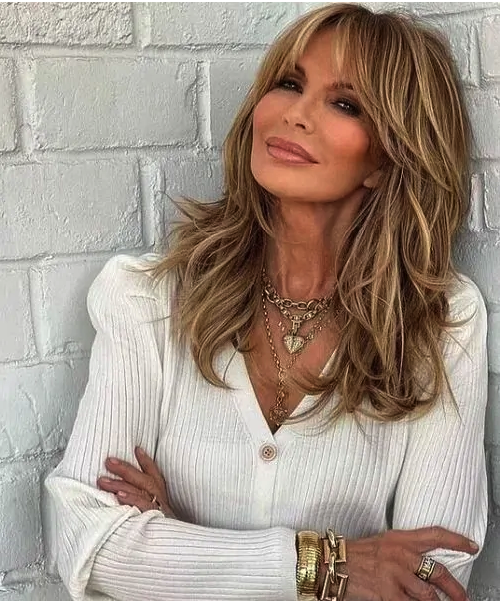 The Rage Of Angels actress flaunted a cream ribbed knit cardigan with subtly puffed shoulders in her most recent post.
She accessorized with gold jewelry and wore a pair of white jeans to complete the look.
On her neck, the beauty added gold chains, chokers, and pendants. Additionally, she added a few statement rings, bracelets, and bangles.
She touched up her natural dark hair with honey and golden highlights. The actress styled her layered hair in casually elegant waves.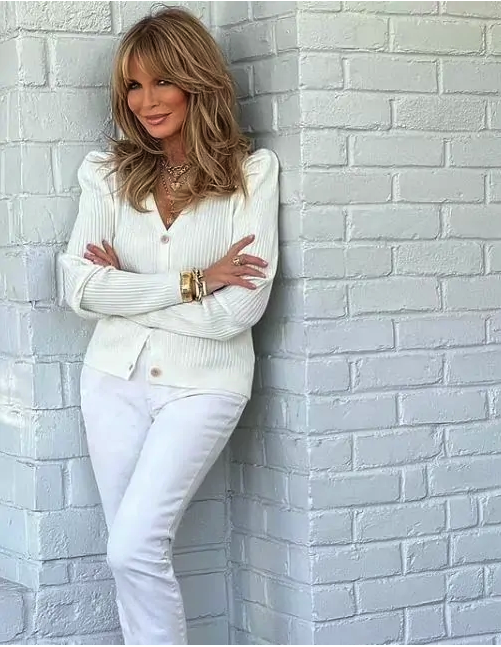 "This flexible light weight V-neck cardigan can be worn on its own or styled as a layering item," she wrote in the caption.
The 1970s fashionista wore balloon sleeves on a camel-colored knit sweater in a different post.
She sported a pair of charcoal black, gently distressed jeans for a casual appearance.
Smith accessorized with a pair of statement rings with emerald stones and gold hoops. She had a diamond signet ring and her wedding bands on her hands.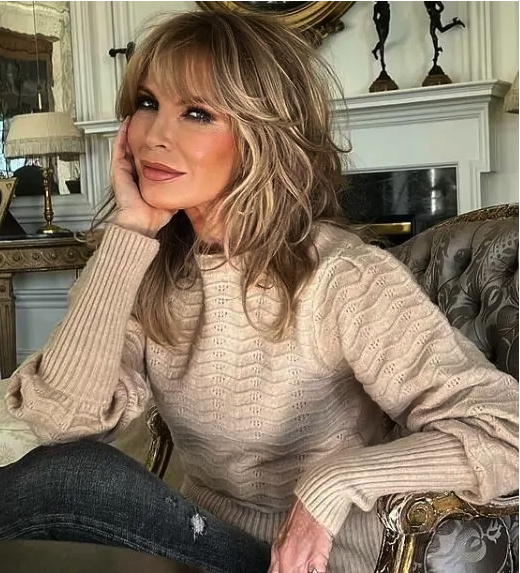 She described the poet sleeve sweater in the caption as being made of an incredibly soft pointelle knit with a lovely chevron design. "This sweater is really feminine, and I adore it."
The movie legend has already been open about her techniques for keeping a young appearance. She admitted that her secret ingredient is a green smoothie.
Brad Allen, a cardiac surgeon, is the fourth husband of the Houston native. This year marked the 25th anniversary of the couple's wedding, which took place in 1997.
From her third marriage to director of photography Anthony B. Richmond, Smith has two children.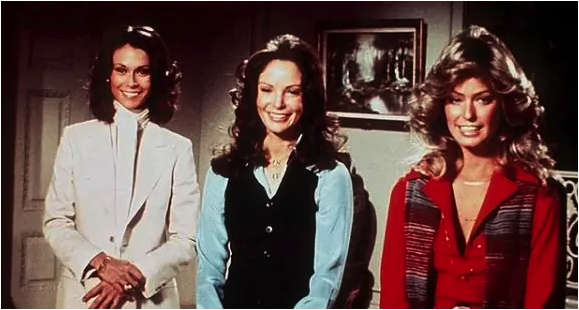 Gaston, her 40-year-old son, is a well-known cameraman like his father. He has appeared in films such as Annabelle, The Kids Are All Right, and Chasing Mavericks.
Spencer Margaret, her daughter and a fashion designer, is 36 years old and married Fran Kranz.
Smith is not just a gifted actress but also the grandmother of two granddaughters. Bea, now six years old, was born to Spencer in 2016. In 2019, Gaston became a father to Olivia Rose, age 3.