Into an inhabited area in Florida one black bear was found to be wandering while the police tried their best to get it back to the national park by trying to put the beer to sleep. But things didn't work out the way it was supposed to be and what followed next is unexpectedly amazing. Here is the whole article for you; read on and know more about this interesting story.
Generally in such cases a tranquillizer is used in order to transport the animal to its destined place.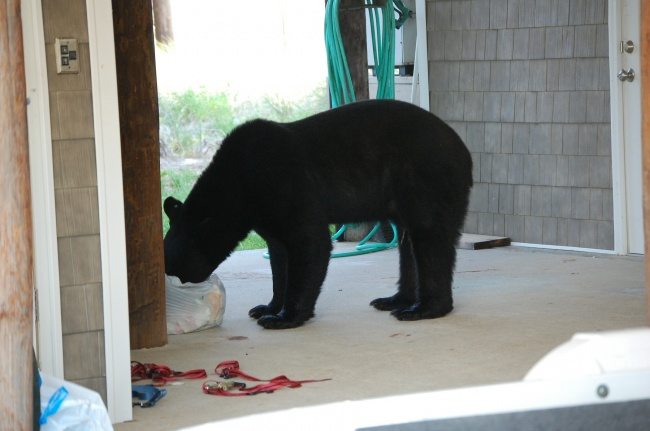 In this case, the bear ran towards the sea after being aware of the tranquillizer gun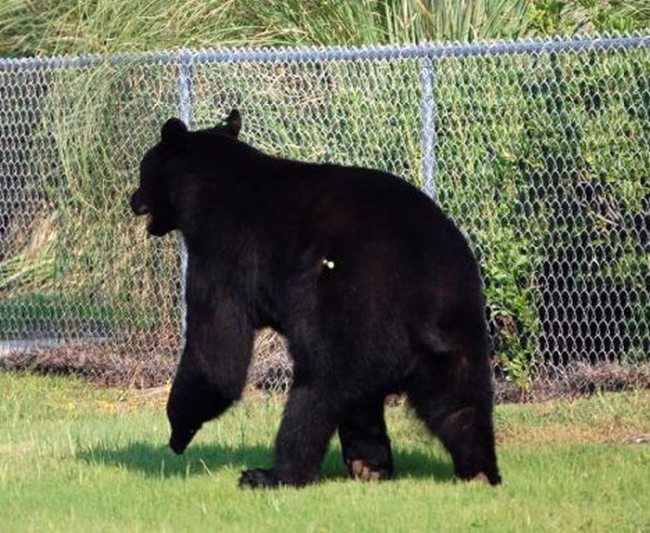 The tranquillizer dart began to show its effect as the bear tried to swim farther into the sea ultimately making it fall asleep and began to drown gradually.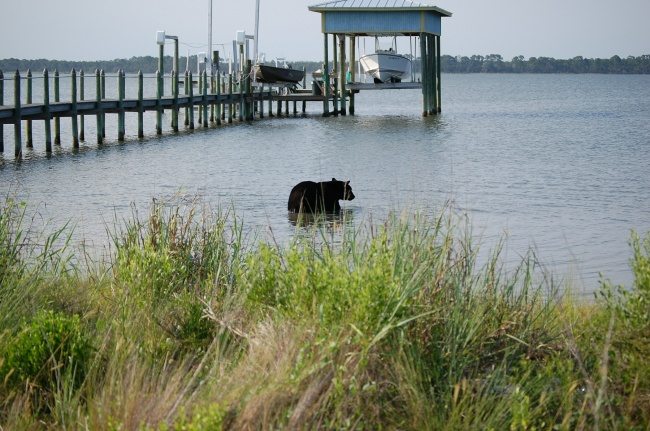 A biologist named Adam Warwick, working for Fish and Wildlife Conservation Commission in Florida, took a brave decision of saving this drowning bear, getting back it to normalcy.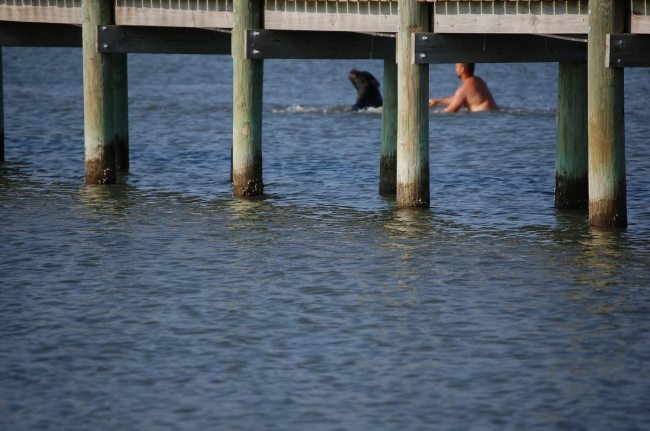 The people around him tried to make him change this risky decision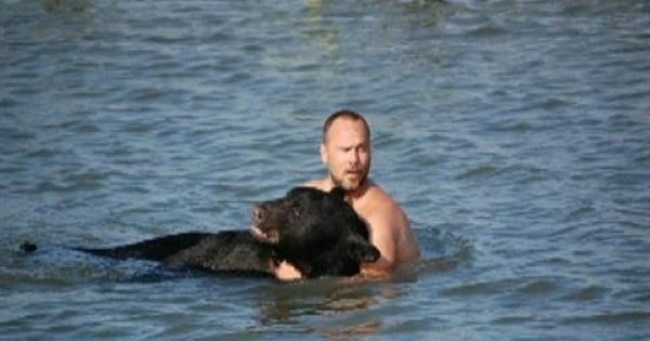 According to Adam, he took an instant decision after realizing that the bear was about to drown, he could not control the adrenaline rush within his veins.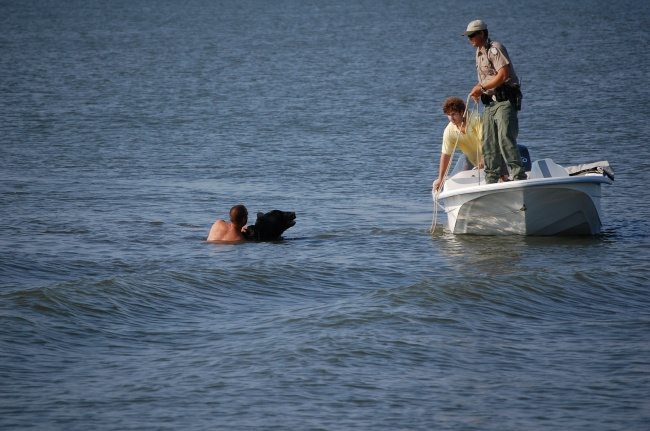 Every possibility was there for the bear to injure Adam with its claws but the animal could hardly move its arms after using too much strength, trying to climb on the top of Adam in order to get itself out of the water.

Adam tried to get a good hold of the bear by its fur as he had to act real fast.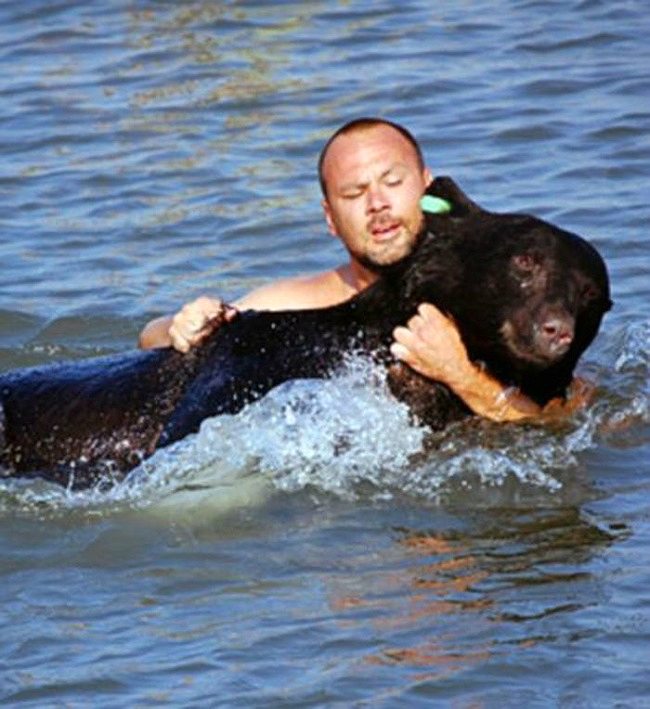 Adam didn't let go the bear as it tried to keep its head above the water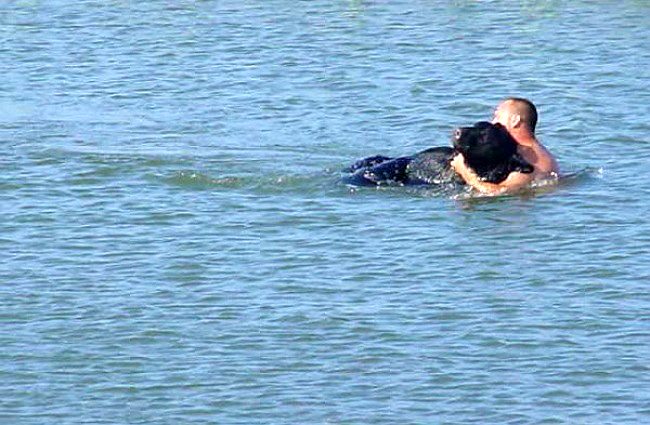 People were truly amazed to catch the sight of Adam pulling a 200 kg bear out of the water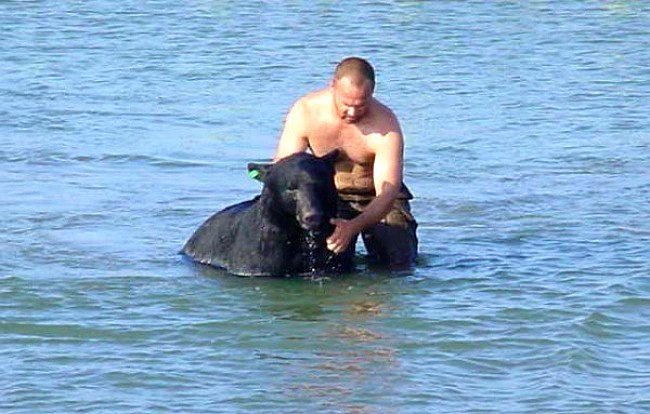 It seemed like that the mission would never end until Adam managed to rescue the bear out of the water, safely.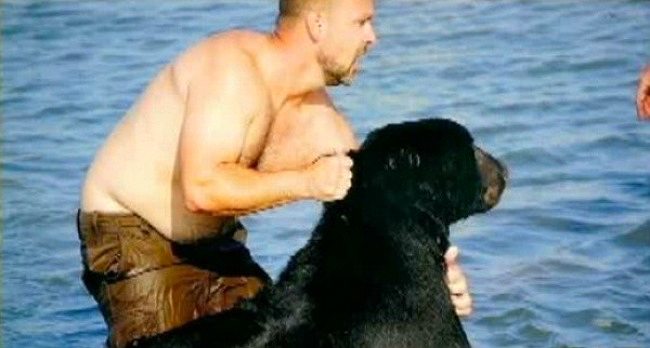 However, Adam ended up with few minor scratches in the end.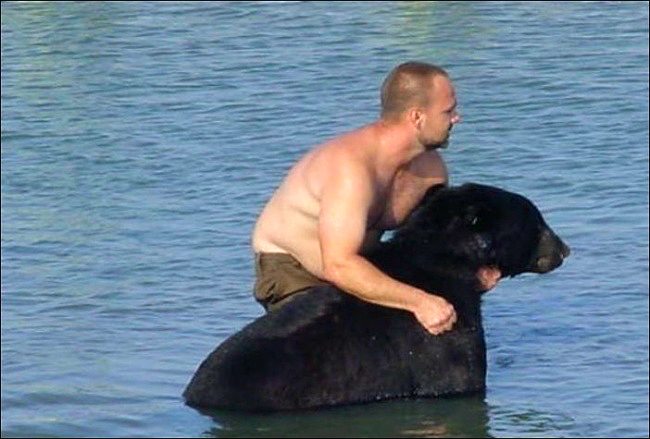 By this time other people reached to help out the situation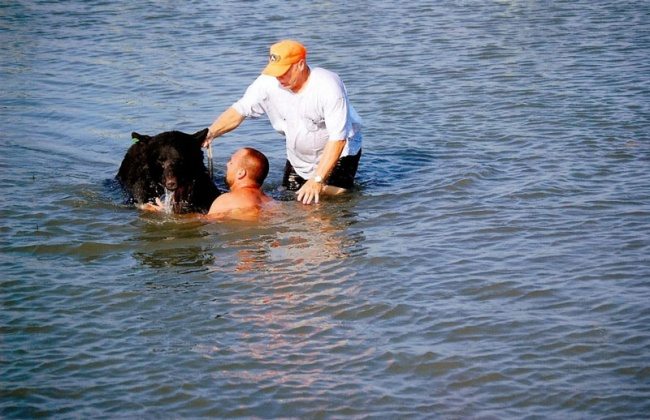 The bear was finally returned to Osceola National Forest with the help of an excavator.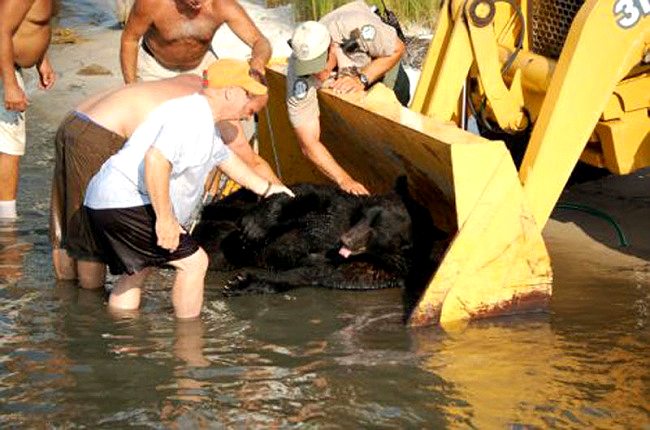 It shall be a memorable day for both Adam and the bear as well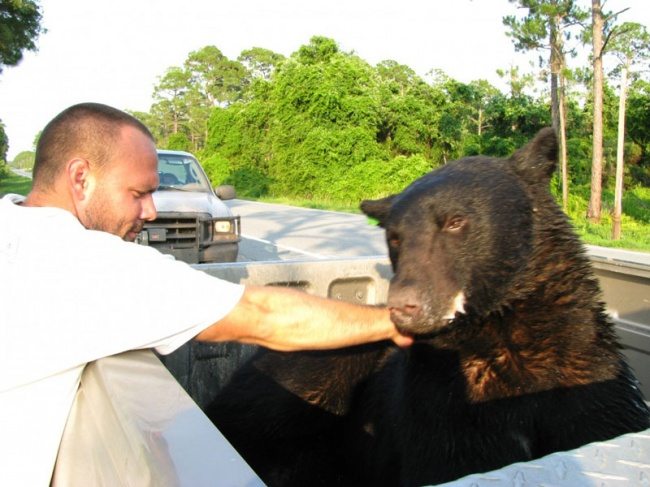 According to Adam; the bear seemed happier in its natural environment and the animal is not going to forget this day anytime soon.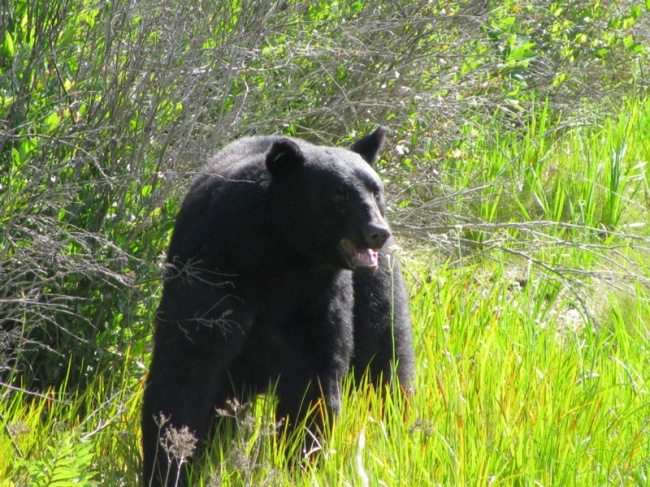 Share this post using Facebook, Twitter and Google+.