A man came to the border with 2 bags on the cycle. He was stopped by the guards who asked him to show what he was carrying in the bags. The man replied that the bags contain sand. He was thoroughly checked by the guards and was allowed to cross the border. Now the man used to travel across the border every day. This happened for years and one day a guard asked the man the truth whether he was smuggling something or not. Read to find out the shocking truth revealed by the man.
Share this interesting story with your friends on Facebook and Twitter.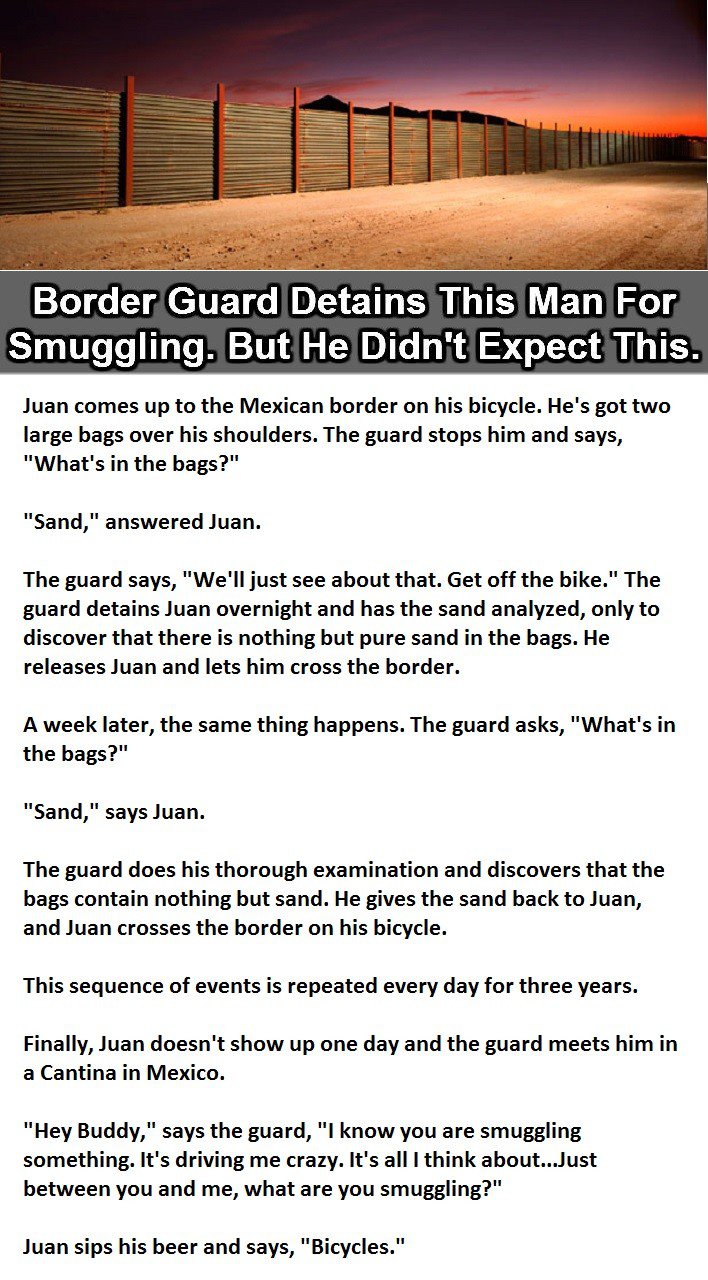 Share this with your friends by clicking below!