Charity Pierce, a remarkable woman who once weighed an incredible 763 pounds, has inspired people all over the world with her incredible story of weight loss.
She has faced many obstacles, but her perseverance and the love of her family have guided her to a happier and healthier life.
A Journey to Freedom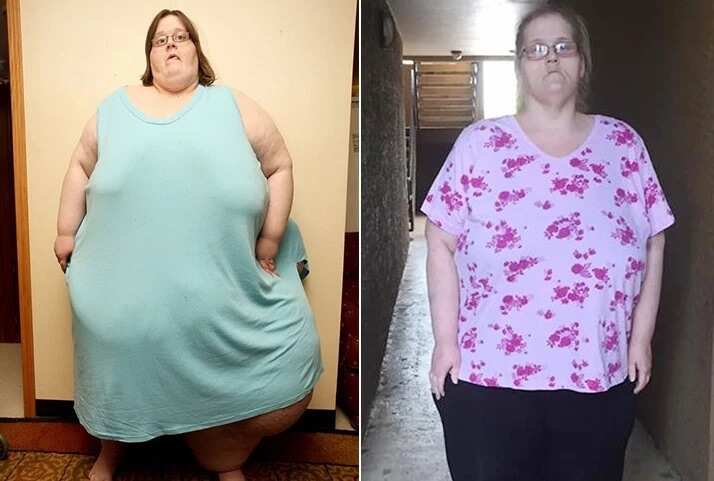 Charity first became well-known after making an appearance on the hit television program "My 600-lb Life." Self-described as a "prisoner of her own body," she bravely set out to lose those extra pounds. She decided to have surgery and started doing rigorous workouts; she made the right decisions to change her life.
Overcoming Psychological Challenges
Charity fought a mental and emotional war in addition to a physical one while trying to lose weight. Her daily calorie intake was drastically reduced from 10,000 to 1,200, and she had to overcome many psychological obstacles in the process. But she remained driven by her unwavering desire to lose weight—especially for her future husband.
A Hopeful Future
Since records differ, it can be difficult to determine who is officially the heaviest woman in the world. There are people who have weighed more than the 647 pounds that the Guinness World Record presently holds. Charity's inspiring tale emphasizes how urgently we need to address the obesity epidemic. We can steer those suffering from the illness toward a happier conclusion by providing support.
Charity's story is a potent reminder that we can always choose to change and take back our lives. Allow her tale to encourage and inspire us to conquer our own obstacles, no matter how insurmountable they may appear. By working together, we can make it possible for everyone to lead a healthier and more satisfying life.
Charity Pierce's weight loss journey is both inspiring and remarkable.
She faced physical, mental, and emotional challenges in her pursuit of a healthier life.
Charity's story highlights the urgent need to address the issue of obesity.
We can support those battling obesity to help them achieve a happier ending.
Let Charity's story serve as a reminder that change is possible, no matter the circumstances.