The baby elephant named Moyo had almost drowned while trying to cross a flooded river when she was barely a few days old. Eventually, the baby elephant was abandoned by the herd and was even found by a group of hyenas. Fortunately, she was spotted by rangers and later took to the Wild is Life sanctuary where Roxy Danckwerts, the founder became the orphan Moyo's new mother. Moyo is fourteen months old now and couldn't stop following Roxy anywhere that she goes. See the adorable pictures of Moyo and Roxy. Visit this website for more information or you can visit this Facebook page.
Moyo was abandoned by her herd and was found where she was encircled by a hungry hyenas' pack.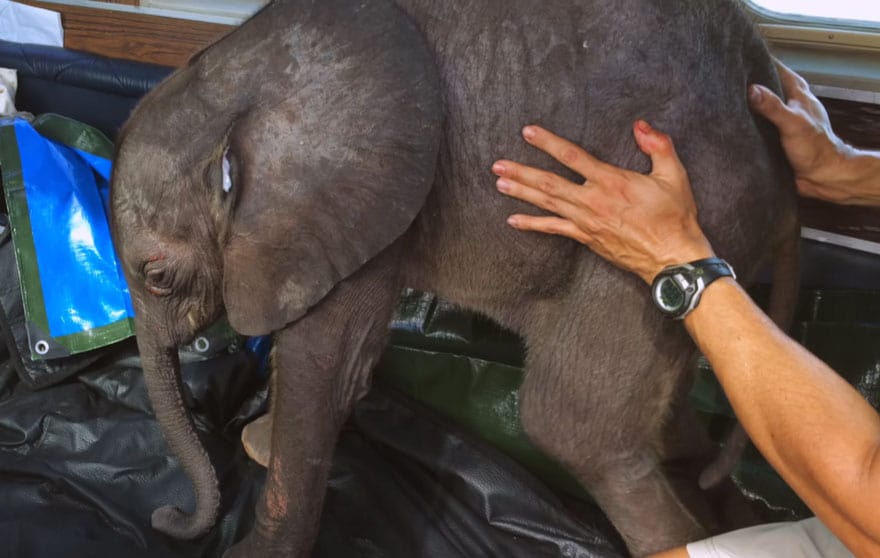 Fortunately, she was rescued and brought to Wild is Life where she got a mother in Roxy, the founder of the sanctuary.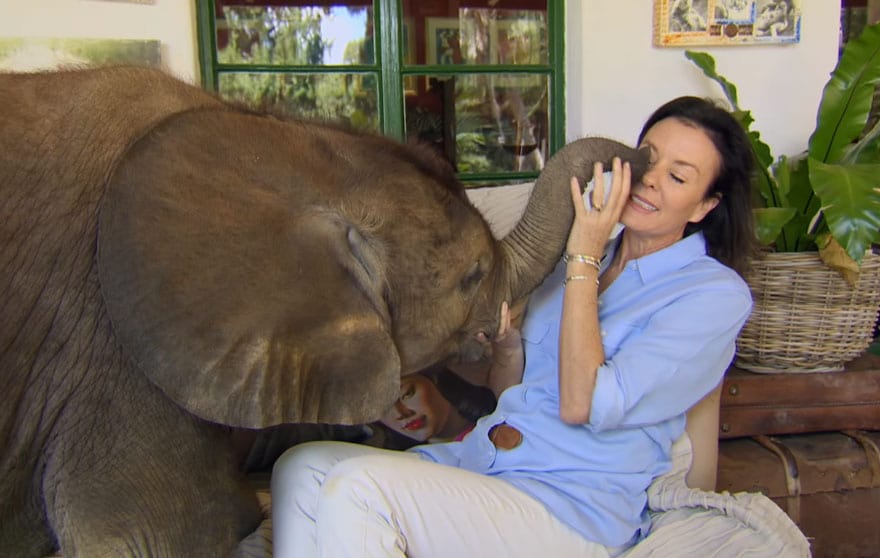 14 months old Moyo follows Roxy everywhere, totally unaware of her size.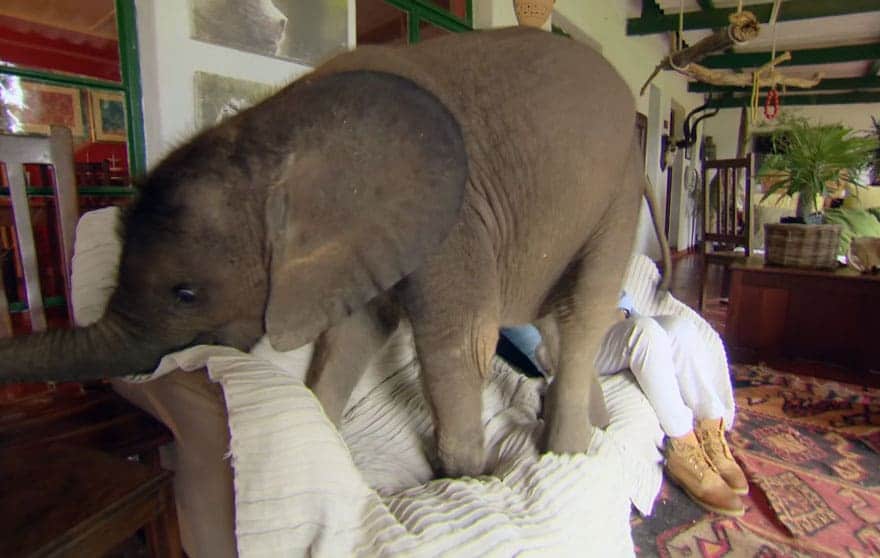 Or of her strength!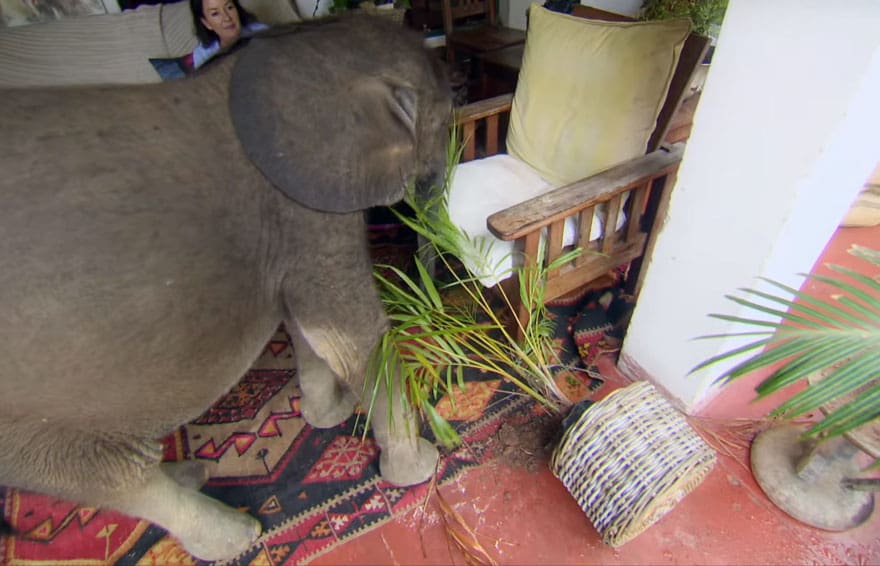 Or about the things that are not edible!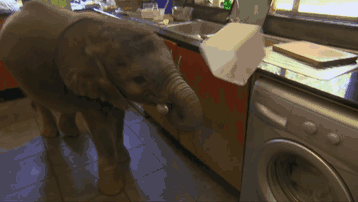 She is very curious and never fails to cease her mischievous raids in the house.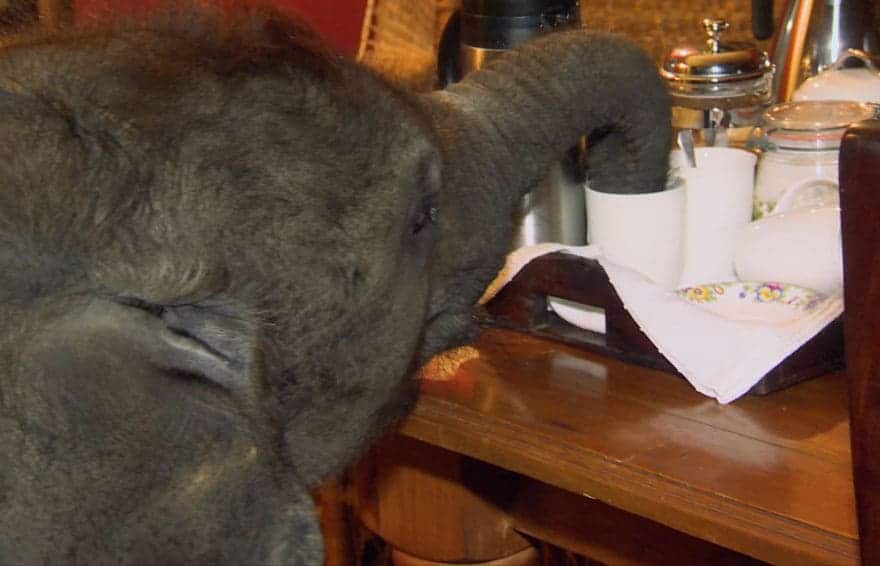 Roxy says Moyo always knows where she is by her smell and voice.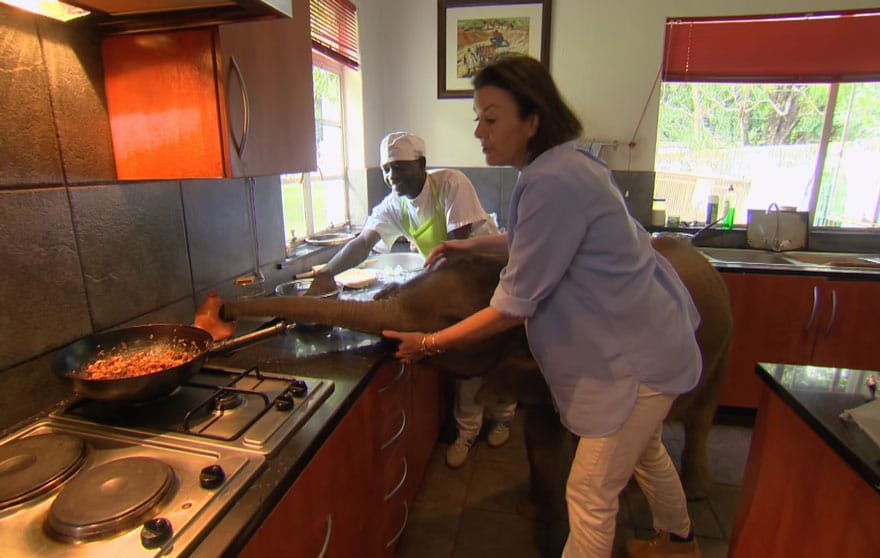 And there is nothing that can stop Moyo from getting to Roxy.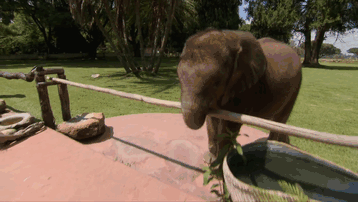 Moyo is among those special animals I share the bond of trust, love and friendship and it would be hard to let her go.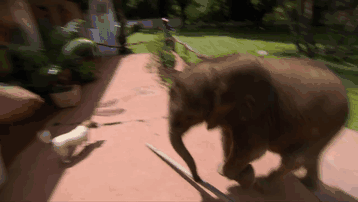 Watch the entire video here.
Share this post with as many people as possible  by using the social icons given below.