While the majority of young people aspire to live in large cities and partake in the vibrant nightlife that these locations have to offer, one Swedish woman, Jonna Jinton, made the decision to live a different kind of life.
When she reached 21, this lovely woman made the decision to go from the Swedish city of Gothenburg to a rural community 600 kilometers north that has just ten residents.
Her desire to live in a tranquil location where she could adopt a simple lifestyle was the driving force behind this radical adjustment.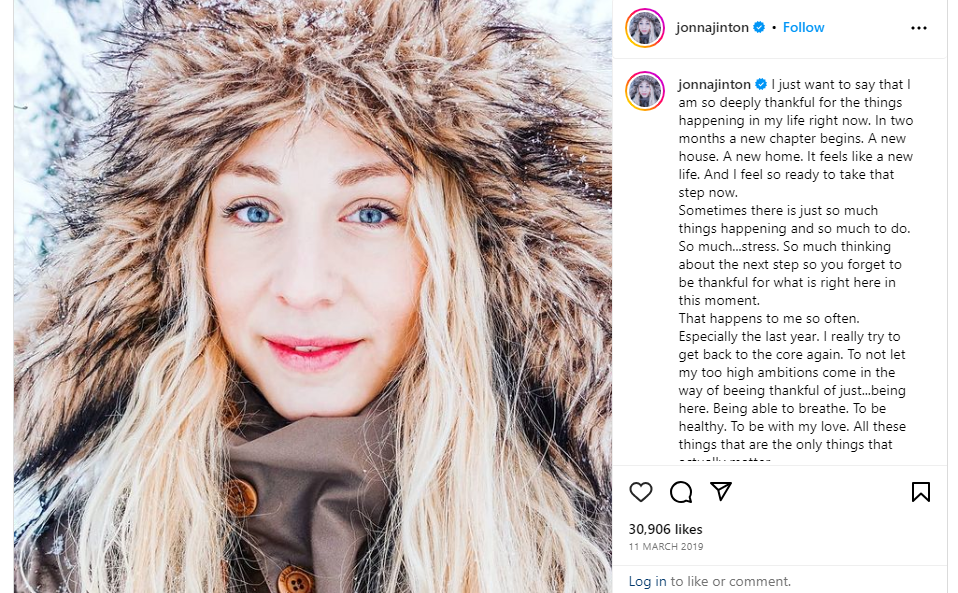 Jonna, a photographer, takes beautiful pictures of her surroundings and documents the wonder and wonderful moments of Mother Nature, both during the day and at night.
The now-29-year-old, who has lived in this community for eight years, provides a glimpse into daily life in her native country's northern regions.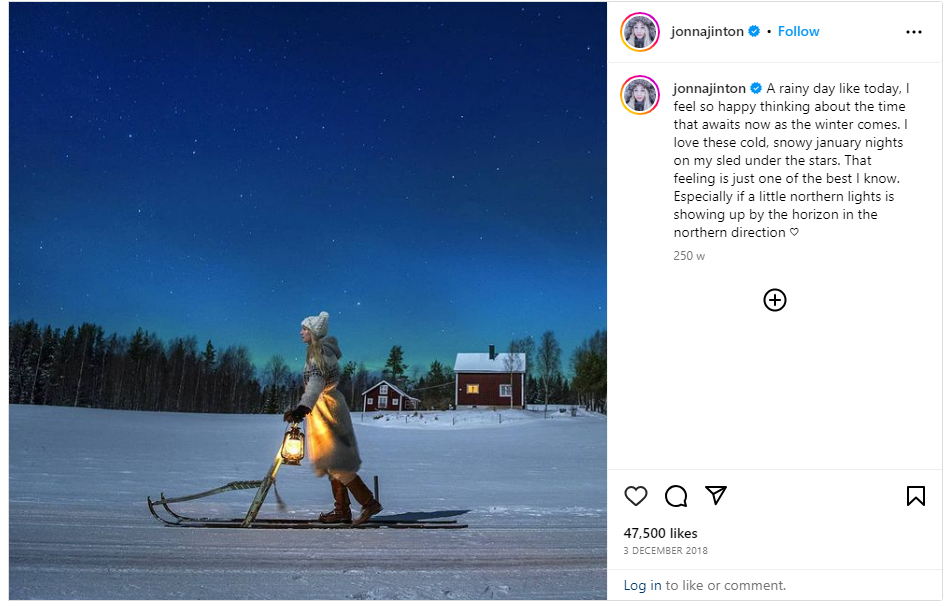 In one of her videos, she discusses the chilly autumns and winters and claims that the cold weather frequently makes her ill.
She, however, challenges herself and frequently takes baths in a local lake since she believes that the cold can only make you stronger.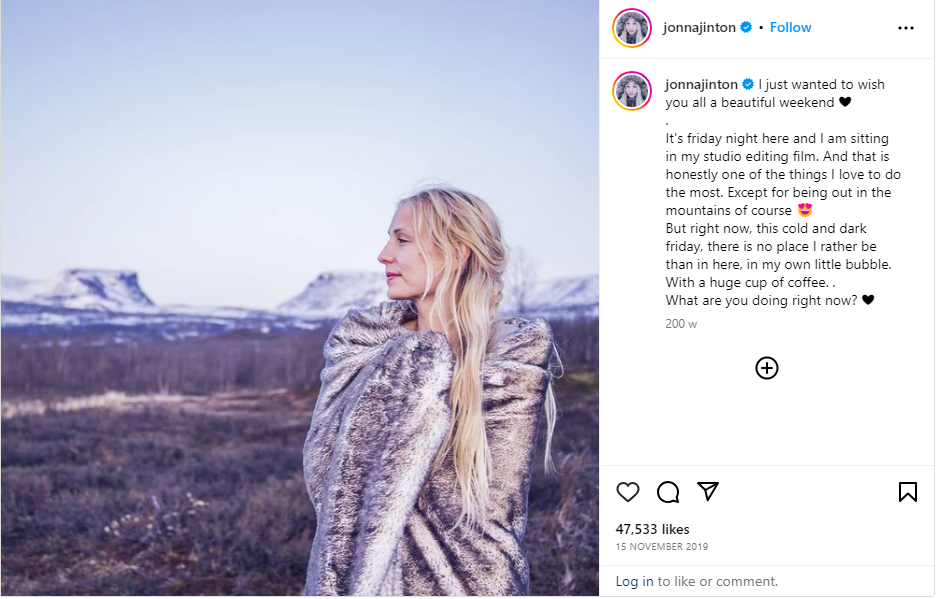 "I feel a thousand times more alive when walking into ice cold water, and I can feel the blood rushing through my body, doing everything it can to keep me alive. At this moment I am completely present," she says in the clip.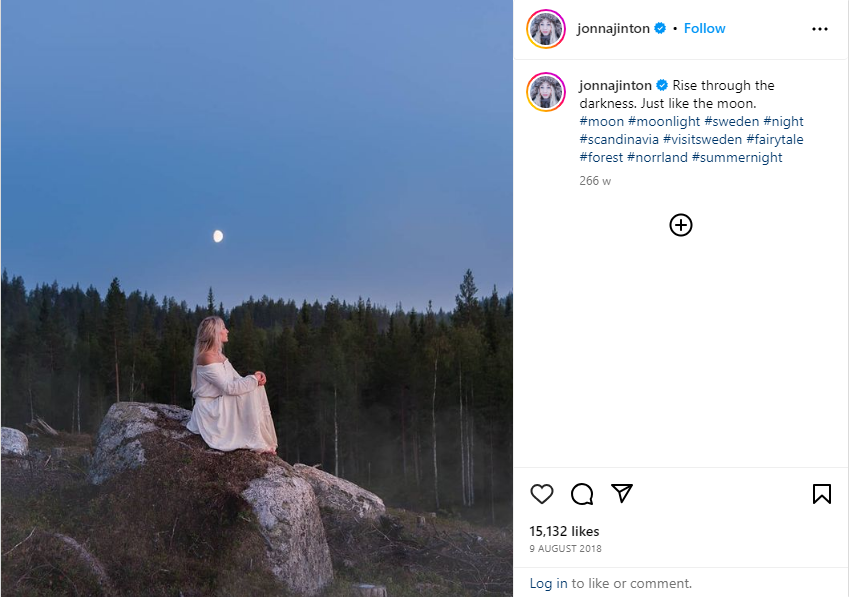 This video is something you don't want to miss. Take a look at it below.
Please SHARE this article with your family and friends on Facebook.