A giraffe in Tanzania was spotted recently, but what made her so special was her skin. She has a white skin as she suffers from leucism. Leucism affects the pigmentation and hence the skin looks like this. Omo is just 15 year old white giraffe. You can see this white giraffe at the Tarangire National Park and was spotted by Dr. Derek Lee. Dr. Lee works for the Wild Nature Institute. For more information regarding this institute you can visit this website.
According to Dr. Lee Omo is the only one they have located yet.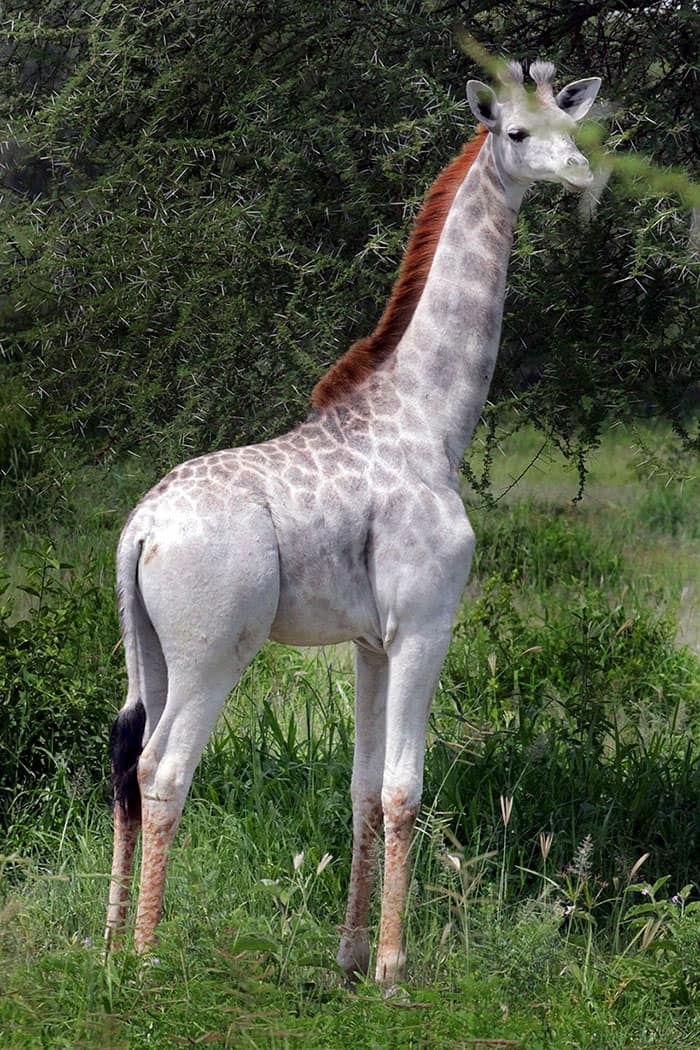 Other giraffe doesn't mind the presence of this beautiful white giraffe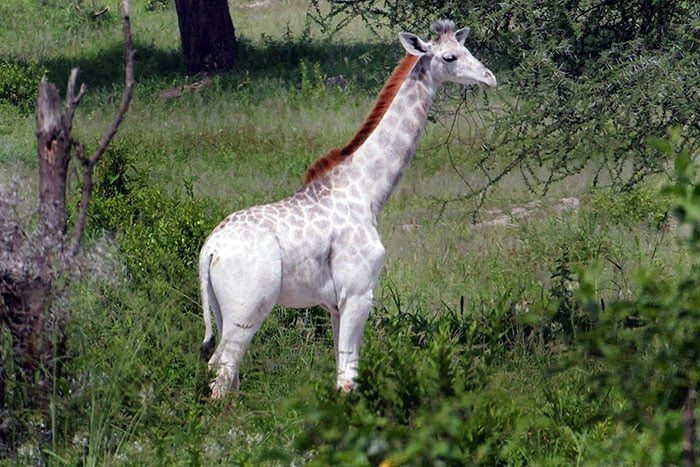 It is quite sad that adult giraffe are targeted by poachers for their meat and Omo might be their next target because of her unique skin.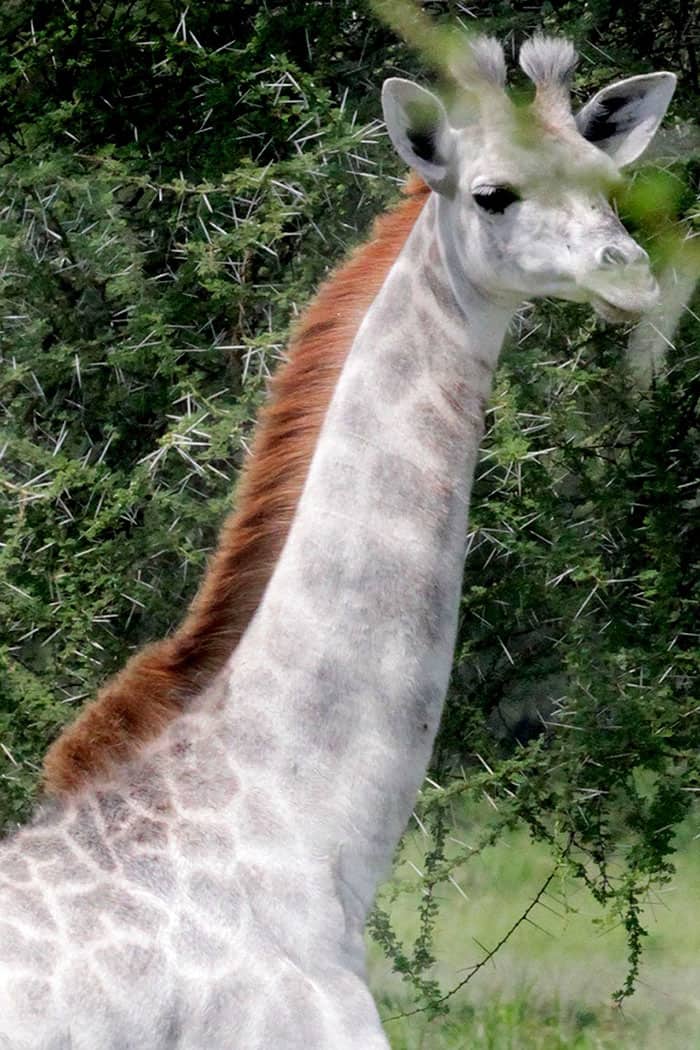 Dr. Derek Lee and his team are working tirelessly to protect other such beasts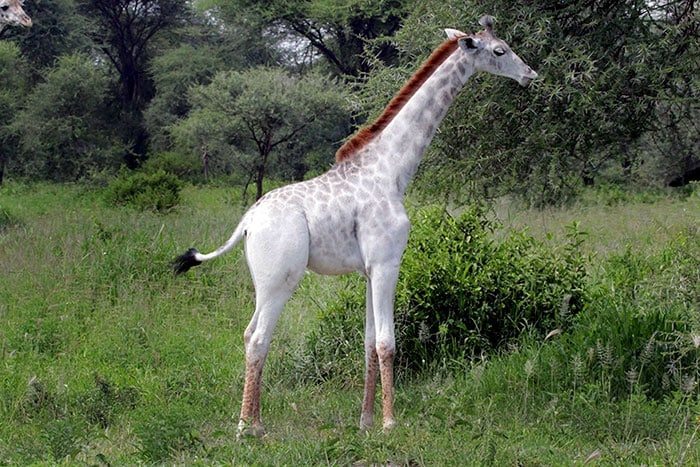 We can only hope that she lives a long life and can have beautiful calves of her own.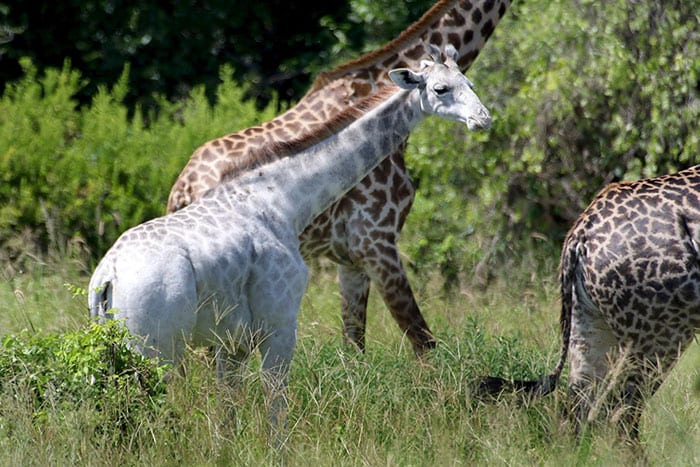 Don't read it alone; pass it to others as well.