The storied Motown singer who never stops giving is Diana Ross. Her voice still sends chills down my spine when I hear her sing, even at the age of 77.
This is the tale of the lovely Detroit native who, by the time she was in her teens, had already achieved superstardom.
Everyone can communicate with one another through music, regardless of where they are from in the globe. It might lead you to destinations you never imagined going and awaken feelings you never knew you had.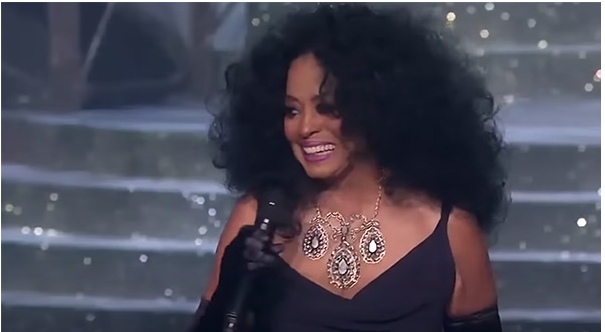 The storied Motown singer who never stops giving is Diana Ross. Her voice still sends chills down my spine when I hear her sing, even at the age of 77.
Diana Ross began her career in Detroit and soon rose through the ranks of success. She now has many million dollar homes spread out across the US. She has undoubtedly encountered her own personal challenges along the way, but the path to stardom hasn't always been smooth.
So how exactly did she end up where she is now? This is the beloved's tale.
One of Fred and Ernestine Ross's six children, Diana Ross was born on March 26, 1944, at the Hutzel Women's Hospital in Detroit, Michigan. Her father was a former US Army veteran, and her mother was a schoolteacher.
As a young child, Diana developed an interest in design and pattern-making at the Cass Technical High School in midtown Detroit. However, by the time she graduated in 1962, her interests had shifted to music. She was already a star in the making at the time.
During her teenage years, Ross worked at the huge Hudson Department Store in Detroit. It was a breathtaking 2,124,316 square feet, which made it second largest department store in the US, behind only Macy's in New York.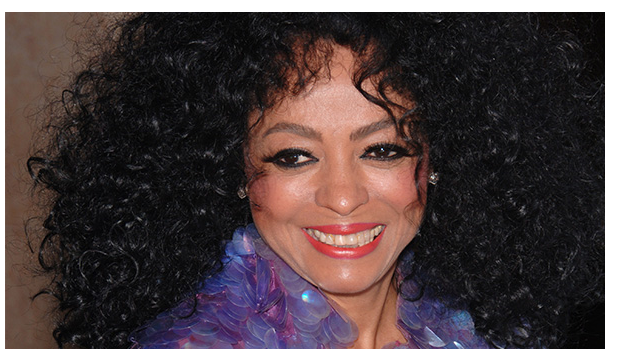 Diana Ross grew up in a tight-knit family, but around her, there were plenty of talented musician. In the Brewster-Douglass district where she grew up, she made friends with the likes of Smokey Robinson and Aretha Franklin.
When Ross was still in high school, her friend Mary Wilson recruited her to a group called The Primettes. They would soon go under the name The Supremes, but we will get to their unbelievable success story in a short while.
Just then, Diana Ross had just started in the group, and she wanted her friend Smokey Robinson to hear them.
"She's my baby, I've known her since I was probably eight years old," Smokey said speaking on Steve Harvey's TV show.
"I brought her to Motown. She called me when she was going to graduate from high school saying, 'Hey, Smokey, I got a group, I want you to hear us'".
So Diana went over to Smokey's house with her group and sang.
"I loved them," Smokey said.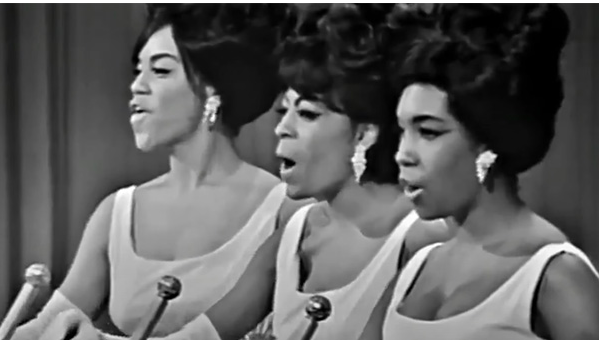 Smokey Robinson thought they were really good. He was already involved with the group The Miracles, which meant he knew people in the music industry, first and foremost legendary producer and label founder Berry Gordy Jr.
He set up an audition for Diana and her group mates. Soon enough, they had started something which led to them competing with The Beatles.
Signed to Motown Records
The Primettes would soon change their name to The Supremes. The band was signed to Gordy Jr's Motown Records. In 1961, they had their first No 1 hit with Where Did Our Love Go.
The band continued making music, and in 1964 they made history. With singles Baby Love (1964), Come See About Me (1964), Stop! In the Name of Love (1965) and Back In My Arms Again (1965), The Supremes became the first music act to have four additional singles at the top of the charts.
In 1966, Diana Ross and her beloved group would scale new heights with the release of the smash hit You Can't Hurry Love.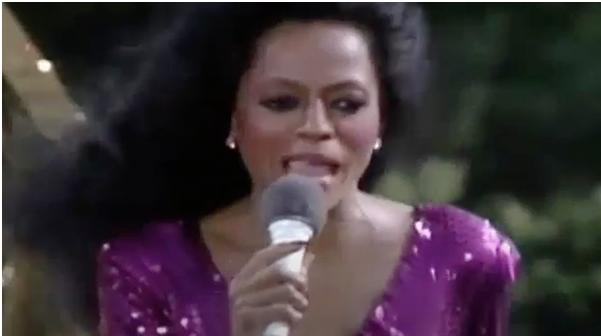 It turned out to be a ground-breaking release from what was now an unstoppable group. For musicians who wanted to reach out to a bigger audience, there was one show they had to be on.
The Supremes were prominent guests on The Ed Sullivan Show – where The Beatles made their first US appearance – and Ed himself loved the group. They appeared on the show more than 16 times, more than any other Motown group,
"At first, being young, there was a little distance, but he became very close to us when he found we were kind of, you know, nice girls. He really liked that," Supremes member Mary Wilson said.
To get recognized all over the country required help, and Ed Sullivan helped The Supremes to gain mainstream attention and fame. In 1964, they battled with The Beatles at the top of the charts.
Three years later, though, there was talk about the members going in different directions. In November of 1969, Ross left the band.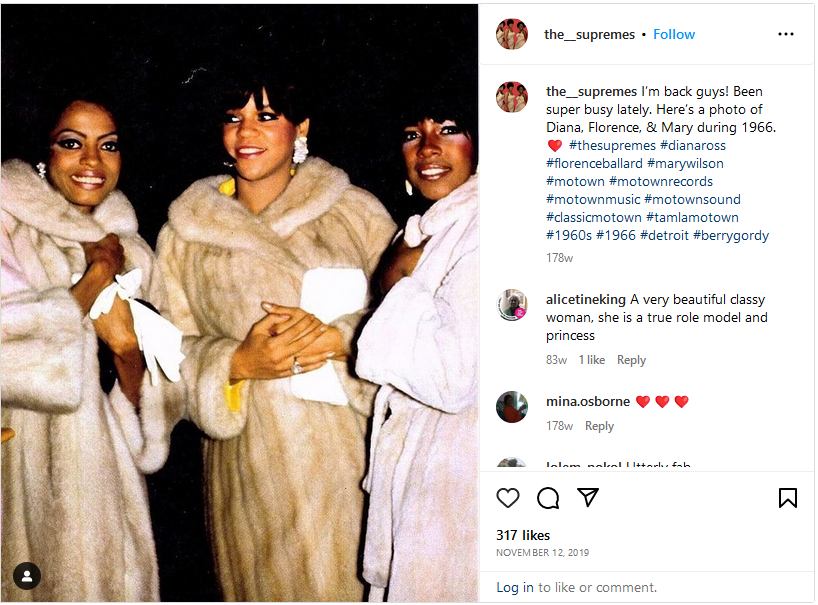 In January of 1970 – following the band being renamed Diana Ross and the Supremes a few years back – she made her last and final appearance.
It was time for Diana Ross to go solo. She had already risen to stardom with her girl band, but for some artists – as we've seen throughout history – the transition to being a solo act can be tough.
For Diana Ross, that wasn't the case.
In May, 1970, she released her debut album Diana Ross. It quickly rose through the charts with songs like Ain't No Mountain High Enough and Reach Out and Touch Somebody's Hand.
The former of those two became her first solo No. 1 song. She would later go on to be nominated for a Grammy for Best Pop Vocal Performance.
It didn't take long before Ross was also transitioning into the Hollywood movie business. She starred in Billie Holiday Lady Sings the Blues, and the performance led to her getting an Academy Award nomination for Best Actress.
She later starred in films like Mahogany (1973) and co-starred along with Anthony Perkins and Billy Dee Williams in The Wiz (1978).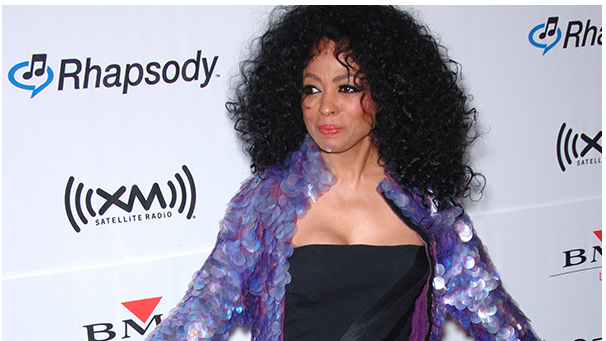 In 1980, Diana Ross had her next big breakthrough album. Nile Rodgers produced the album Diana, and it became a huge success. The album sold platinum and featured the hit Upside Down, entering No.1 on the Billboard chart, as well as the No. 5 track I'm Coming Out.
Neil Rodgers wrote I'm Coming Out. He was inspired to write the song following a visit to a trans nightclub, where there were plenty of Diana Ross impersonators.
"I'm Coming Out"
He was shocked that the Motown superstar had such a big LGBT fan base.
"I thought, "Wait a minute. If I write a song for Diana Ross and talk about a disenfranchised part of her fan base and sort of make it for them, this would be an important record," Rodgers said.
"No one thinks of Diana Ross necessarily on the frontlines of this, but [the gay] community and her [gay] fans love her and idolize her."
Frankie Crocker, who was the biggest radio personality in the world at the time, didn't like the album. She didn't want people to assume Diana was in fact coming out and feared it could ruin her career. However, it ended up as a huge song and one of her most beloved tracks.
"Diana is definitely not homophobic, that's for sure," Rodgers added. "She is one of the coolest people you could ever meet. It was just that she now thought that we were saying that she was coming out."
Diana Ross continued making music, releasing several albums and starring in movies including Out of Darkness (1994) and Double Platinum (1999). Ross dropped album after album, hit song after hit song. She was nominated for a total of 12 Grammy Award – though didn't win a single one.
However, in 2012, she was to receive the most honorable award in music. Diana Ross received a Grammy Award for Lifetime Achievement, and, four years later, she was invited to the White House for a very special evening.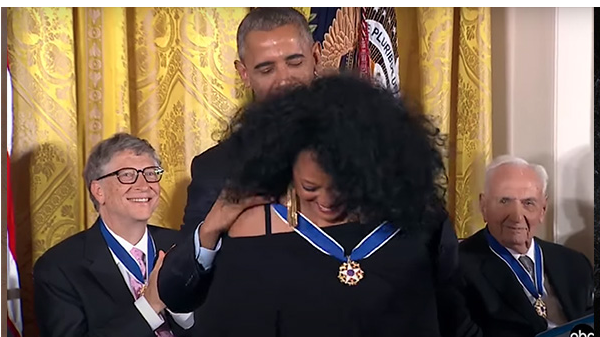 There, she received the Presidential Medal of Freedom – the highest civilian honor – from President Barack Obama. Also, in 2017, she was given Lifetime Achievement honors at the American Music Awards.
In 2011, Diana Ross was interviewed by Oprah Winfrey. The beloved talkshow host opened up with what Diana Ross meant to her, and it ended with tears.
"Imagine, for me, being 10 years old watching The Ed Sullivan Show on welfare, no possibility that I could ever sing, and watching her for the first time in a culture that had no Black people on television," Oprah said, shedding tears.
"When you first see somebody on television like Diana Ross, who was glamorous and beautiful and represented literally possibility and hope—it was life-changing for me."
Diana Ross has been married twice. In 1971, she tied the knot with music manager Robert Ellis Silberstein. Together, they had two children.
Tracee Ellis Ross, their first child, was born in 1972, and Chudney Ross, their second child, was born three years later.
Rhonda Ross Kendrick, a child Diana Ross had with Berry Gordy, the creator of Motown Records, was also born. However, they decided that Diana and her then-husband Robert would parent her when she was born in 1971.
However, after their divorce, she wed Arne Naess Jr., a businessman from Norway. Ross Naess and Evan Ross, their boys, were born in 1987 and 1988, respectively.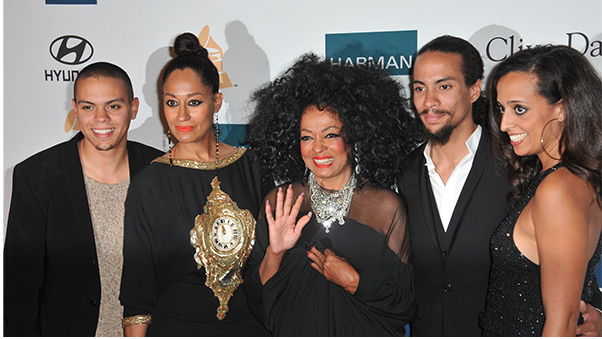 These days, 77-year-old Diana Ross is cheered up every day by her numerous grandchildren. Her daughter Tracee Ellis Roos may be the biggest star among her children who have all, more or less, entered the entertainment industry.
Growing up, she said she always dreamt of being a singer. However, she was afraid of falling short because of her famed family name.
Speaking to Oprah Winfrey in early 2020, Tracee, who won a Golden Globe for her role in the 2014 TV series Black-ish, recalls an emotional moment with her mother
Diana Ross when she heard her daughter sing for the first time.
According to Tracee, it was "one of the most beautiful moments" of her life.
"She came out of the house, came out of the garage, got in my car, closed the windows, and I was, like, 'Okay, here it is, mom, here's me,'" Tracee said.
"She pushed my arm and she turns to me and her face was covered in tears. And she said, 'Finally'".
In Detroit, Diana Ross was raised. Her childhood home was up for sale little over ten years ago, and the investor wanted $132,500 for it.
The investor didn't know the house was once Diana Ross's childhood home, according to real estate broker Darin McLeskey, but it certainly increased its price. It was said that just eight months prior, he had purchased it for $1,800.
The 2,112 square foot, four-bedroom home at 633 Belmont St. has a facade made of light-colored stone.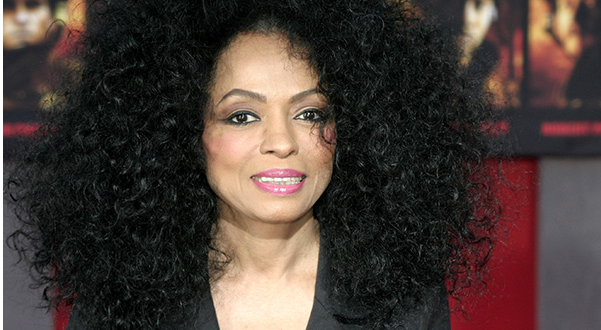 "It's generating a lot of interest," broker Darin McLeskey told the Detroit Free Press. "But, there's also a lot of nosy people overall who just want to get inside of a famous person's house, too."
So, where does Diana Ross live now?
First off, given how difficult it is to determine where the renowned musician actually stays, it is simple to claim that she has done a fantastic job of keeping things quiet.
Ross has lived in Greenwich, Connecticut's posh Belle Haven neighborhood for a long time.
According to the Greenwich Time, she purchased her beachfront property from the 1920s in Belle Haven in 2006. The estate features two apartments in addition to 11 bedrooms, six baths, five fireplaces, a hot tub, a pool, and a tennis court. But a year later, they listed the property for sale with a $39.5 million asking price.
The real estate market forced Ross to lower the asking prices for her house, popularly known as "Quarry Farm," in 2009.
In the 2018 annual survey by Bloomberg on the 100 Richest Places in America, Greenwich came in at number seven.
"A ton of senior-level executives live here," Mark Pruner, a sales executive for Berkshire Hathaway N.E. Properties, says. "It tends to be quieter money. We don't have a lot of boldface names. People in Old Greenwich prefer to keep their names out of the news."
Diana Ross is rumored to have restored a property in West Hollywood before to the nuptials of her son Evan.
We adore Diana Ross and her songs wholeheartedly. She is a unique individual and a legendary Motown diva whose voice will endure forever.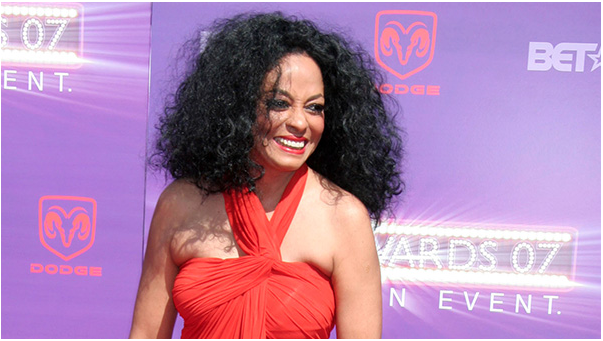 Please tell your family and friends about this story!