The kindness we offer to others might feel insignificant to us, but to those who receive it, it can mean the world. What we should never forget is that every kind deed, no matter how big or small, always goes a long way.
Jeff Lous has quite a story to share. This 22-year-old man had a hard time staying away from drugs, but he eventually managed to turn his life around. He found a job and decided he no longer wanted to depend on his parents' money.
On most days, Jeff starts working at around 12 p.m., but one particular day, he was asked to start work earlier. He was told that he was about to deliver an order to the Life Point Church. What confused him a bit was that he was asked to enter the church and personally deliver the pizza to the priest. Although he found the request strange, he agreed.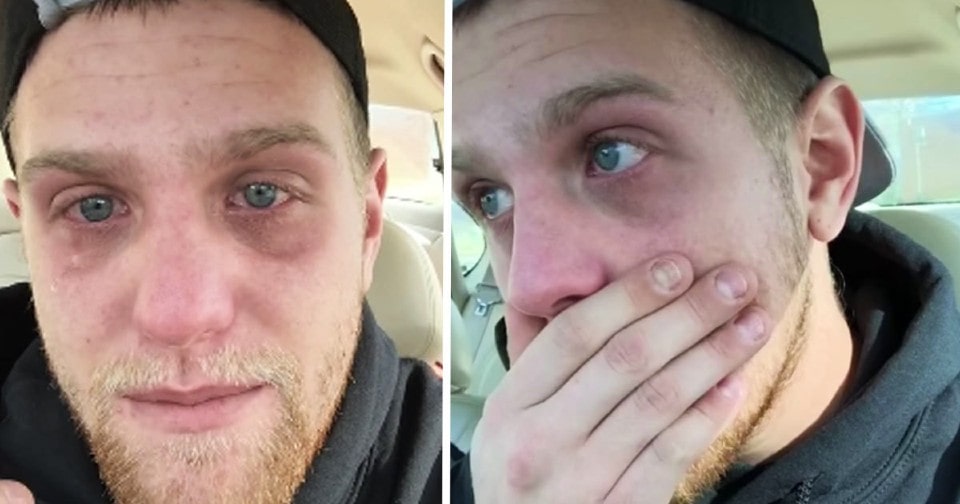 What Jeff didn't know was that he was about to get a huge surprise from people he has never met.
In a touching video he shared on YouTube, Jeff could be heard saying that a wonderful thing happened to him. With tears of joy running down his cheeks, he explained how the members of the church lined up to tip him. He received $700. He simply couldn't believe that complete strangers could step in for him in such manner.
Needless to say, his video has been seen by thousands of people who said that it was obvious his words of gratitude were genuine. He wasn't afraid to show his happiness.
Being in the middle of a process of recovery from drug abuse, this gesture meant the world to this young man.
"I've been going through a hard time lately, trying to make a living. I'm amazed to see that people who don't know me wanted to help me at all costs!" Jeff concluded.
Many people commented on the video because they felt the urge to send Jeff best wishes. "Hope you get clean and turn your life around man. Wishing you nothing but the very best," one person wrote, while another added, "Stay clean my friend, join that church. God wants you there."
Please SHARE this story of kindness with your family and friends on Facebook! Maybe you'll inspire someone to doa good deed themselves.
Bored Daddy
Love and Peace