Officers of NYPD's 110th zone George and Melissa Mezzoiuso got a call last Monday about a vicious supposed pit bull in Queens on the Grand Central Parkway. When they reached there then they understood the real mater. The dog was scared and hurt and it wasn't vicious at all from any angle. Officers had to take the dog along as it wasn't able to move at its own.
Does this dog look vicious from any angle?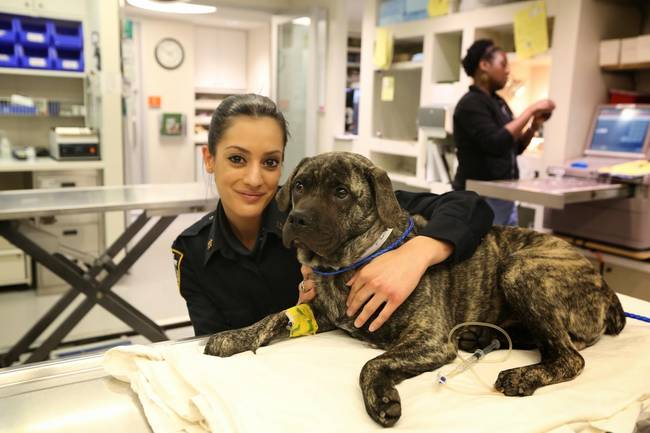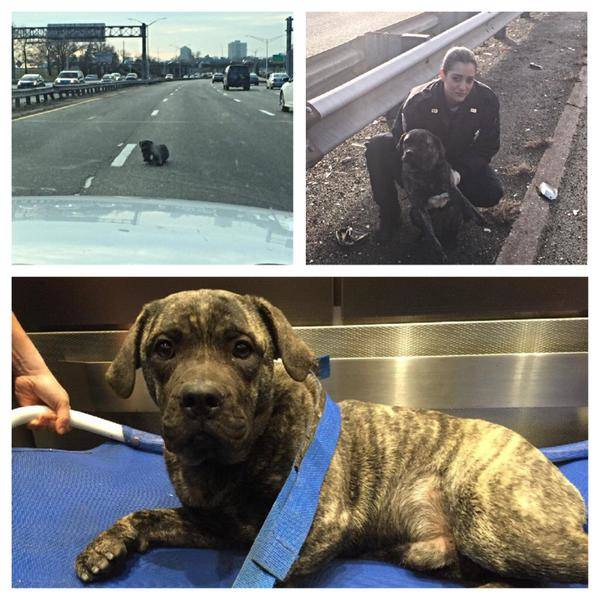 The dog was hurt by a car. He was brought to the ASPCA located in queens. The dog was named as Rocky initially but later I turned in to Huxley.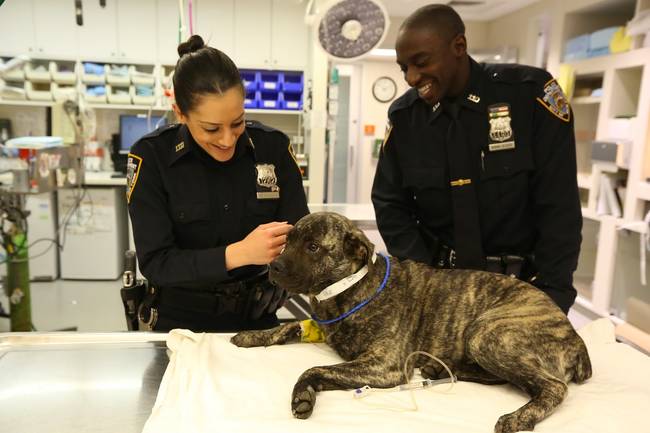 For further treatment Huxley was shifted to the main location of ASPCA in Manhattan.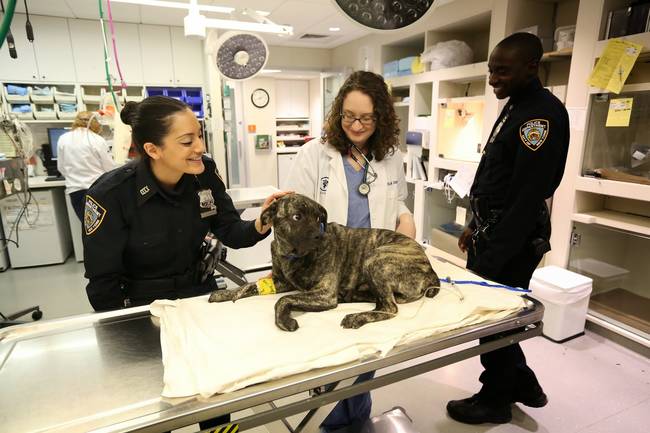 This pup needed the surgery for its wrecked leg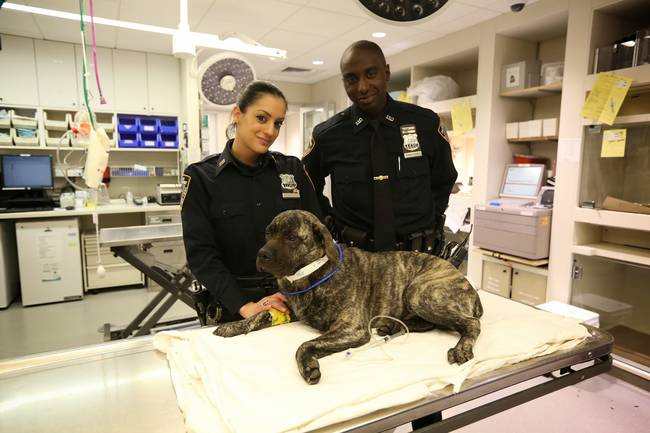 Pup is showing good response to its treatment.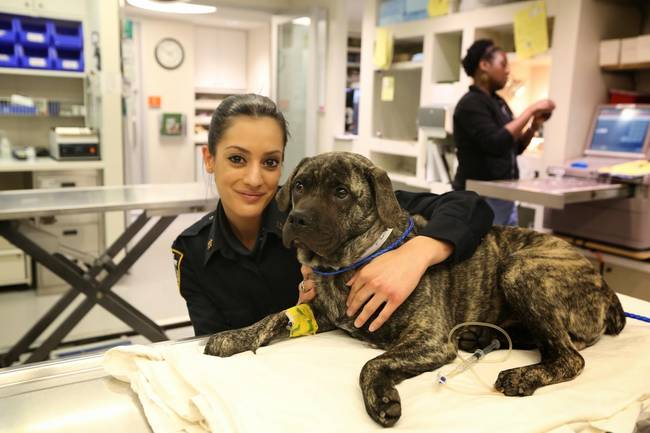 Huxley, now don't run on expressways again.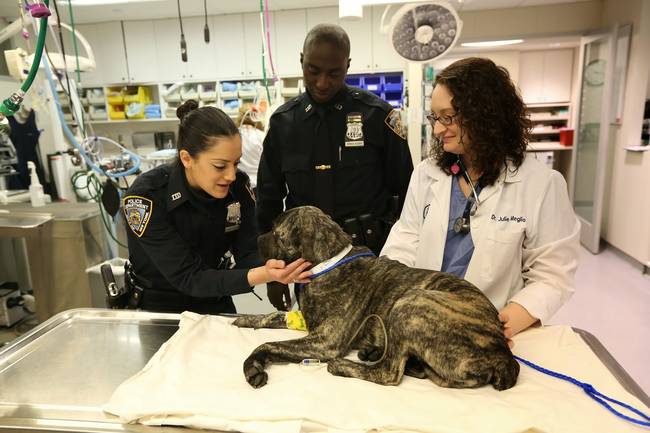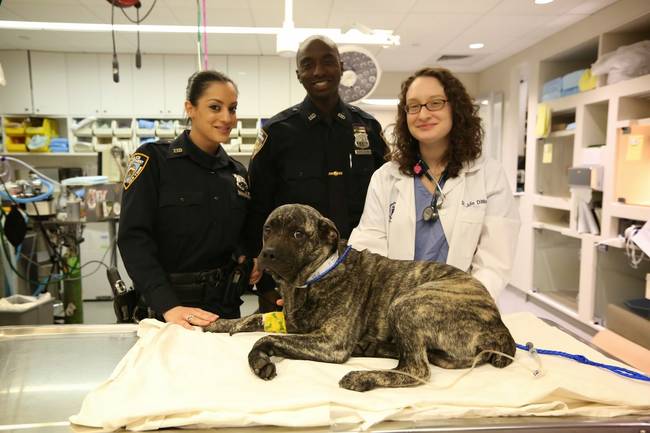 ASPCA is waiting for the information related to the previous home or owners of Huxley.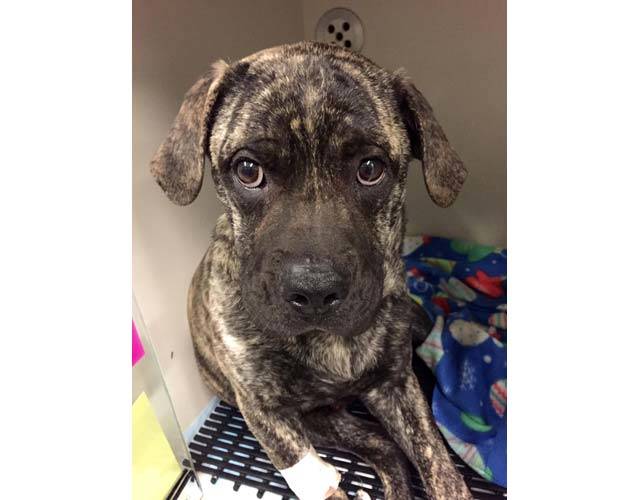 Situation could get worst; thankfully someone called the police at the right time. Otherwise the dog could lose its life as well.
Share this page with your friends and family.