Father and daughter share the most lovable bond in the whole wide world. Most often this father daughter bond goes unnoticed and unappreciated. Thus, we bring some cutesy and adorable pictures of a father daughter bond which would make every girl want to go and give a big hug to their dads and confess how much they mean to them. These pictures of Father and Daughter Bond are the brain child of a young painter named Snezhana Soosh and goes on to show how fathers devote their lifetime to protecting, loving and caring for their daughters.
Fathers, our pioneer protectors shielding us from everything, be it the school bullies or the under the bed monsters.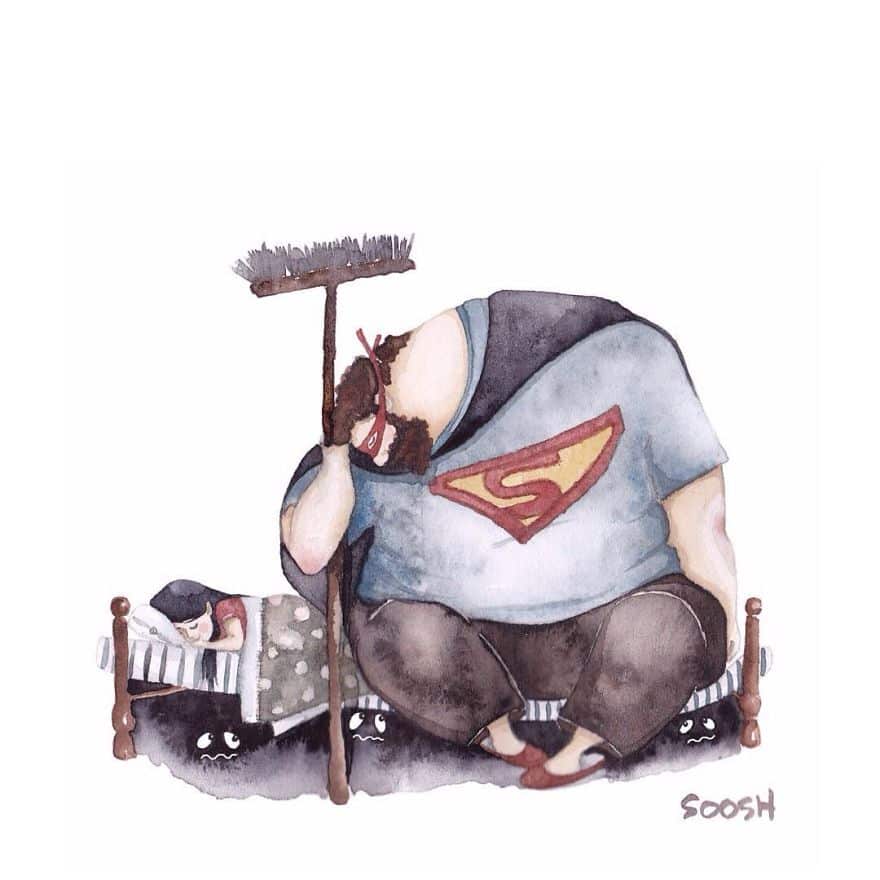 They even do the impossible things for daughter like trying to braid hair, for instance.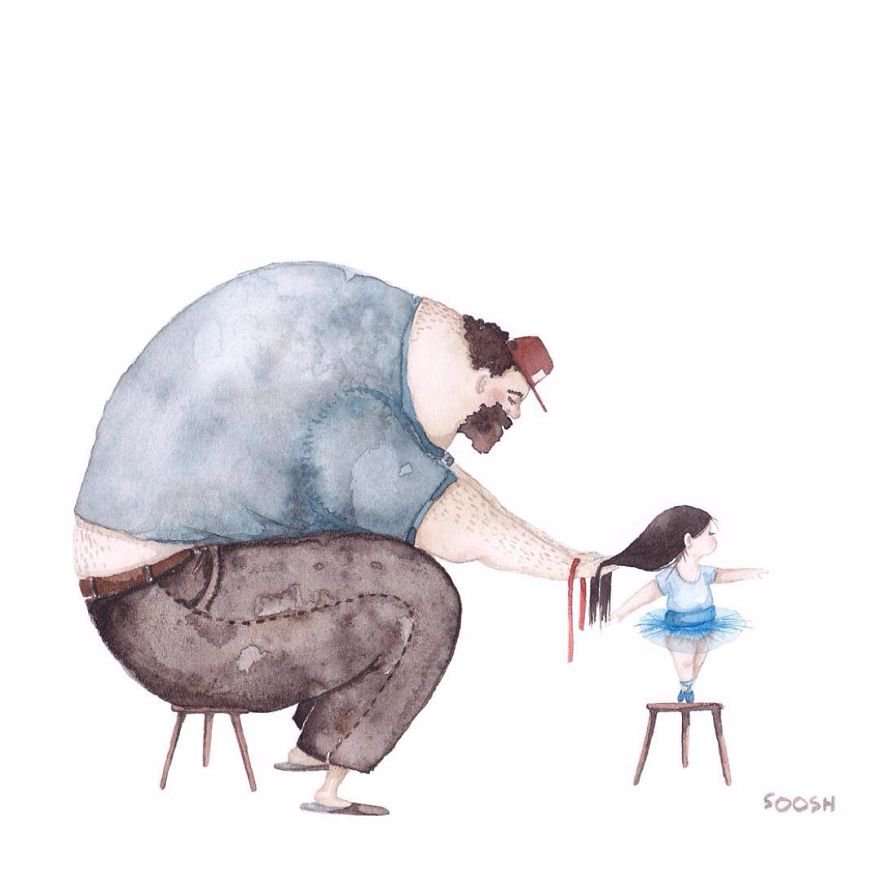 Dads make us feel at the top of the world, literally.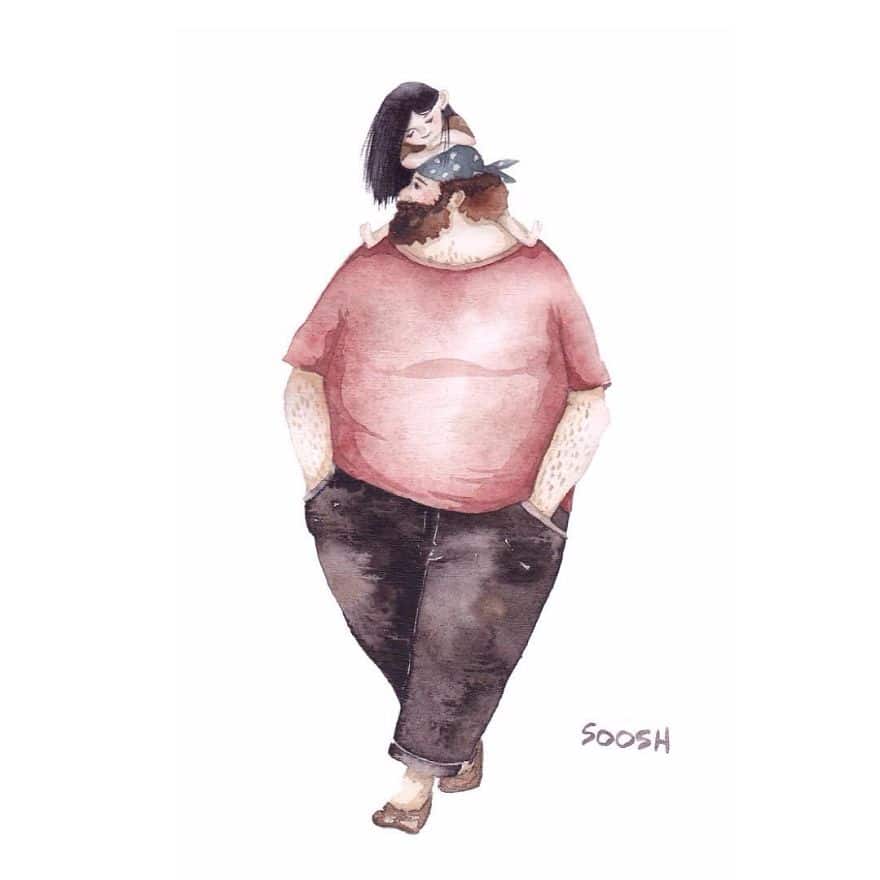 Dads are always cosy and warm.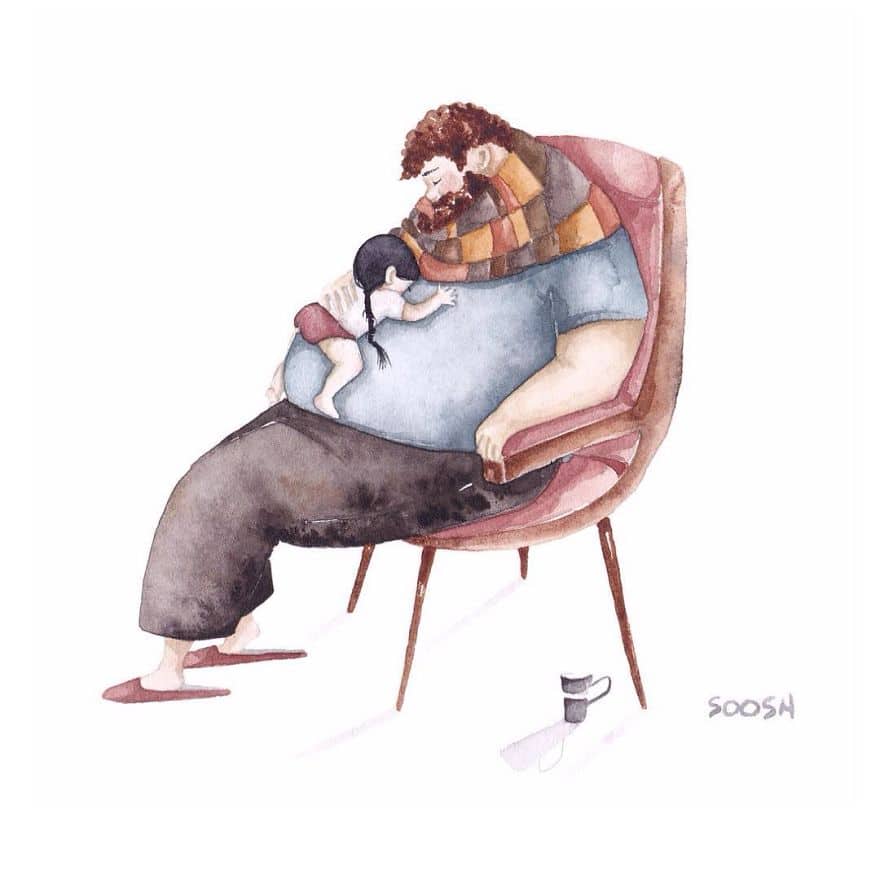 Big dads even become small for their daughters' comforts.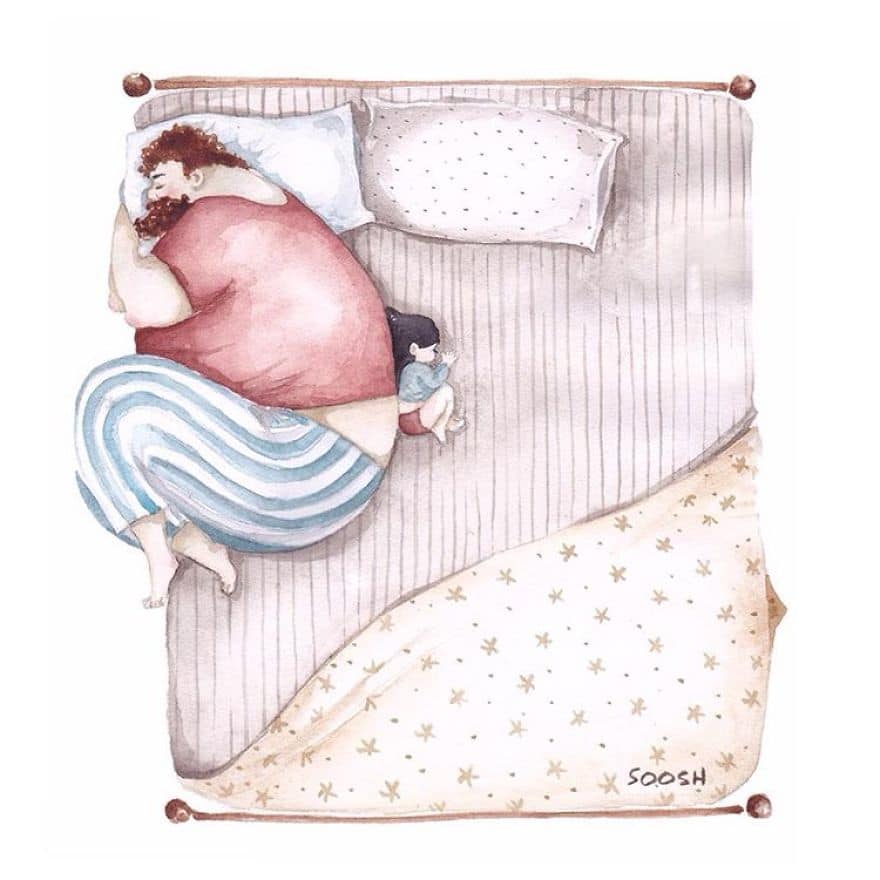 They make it a point to join their daughters' tea parties even when they are super busy.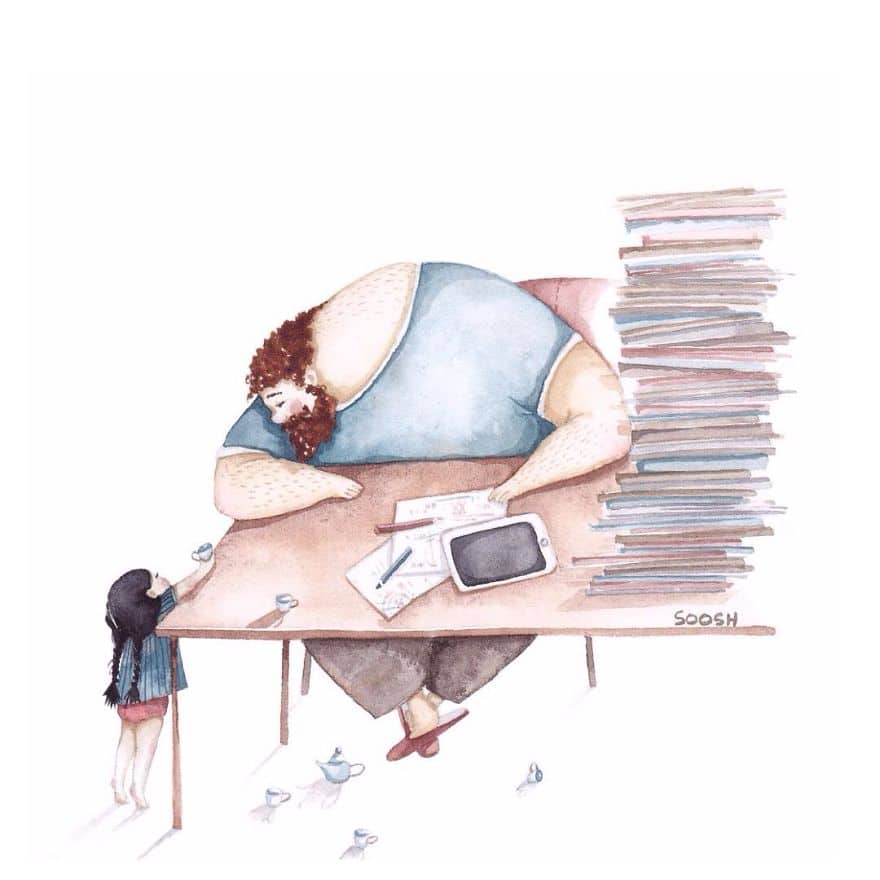 They know what their beloved daughters enjoy and what they don't.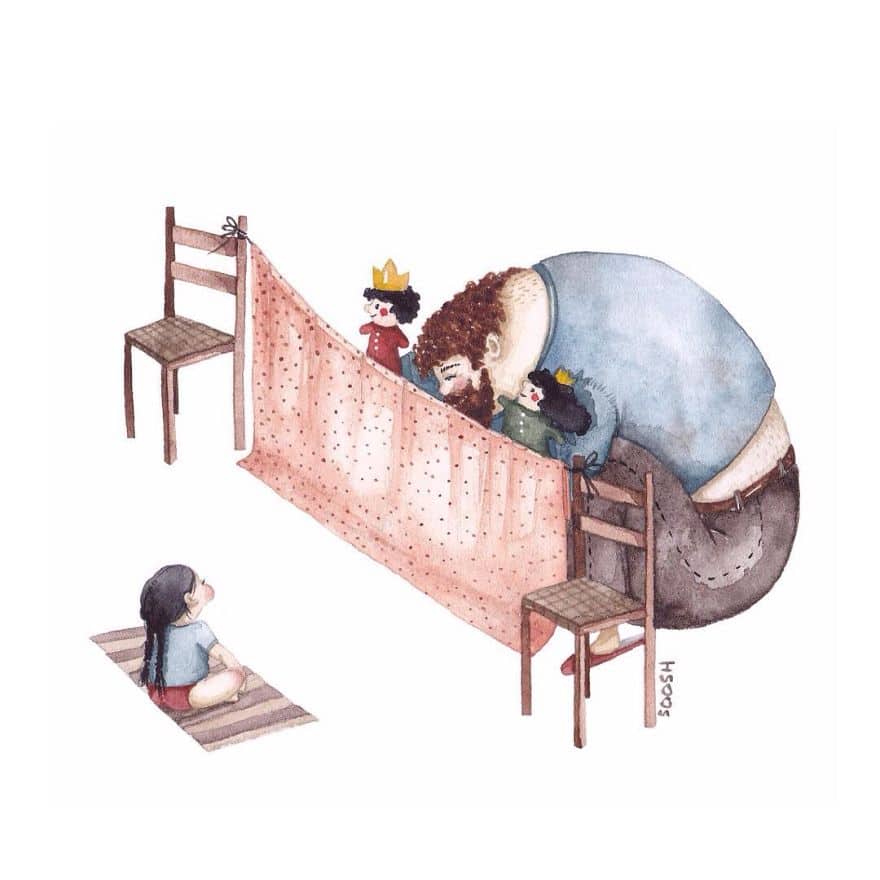 And that is why it so difficult to let go of fathers.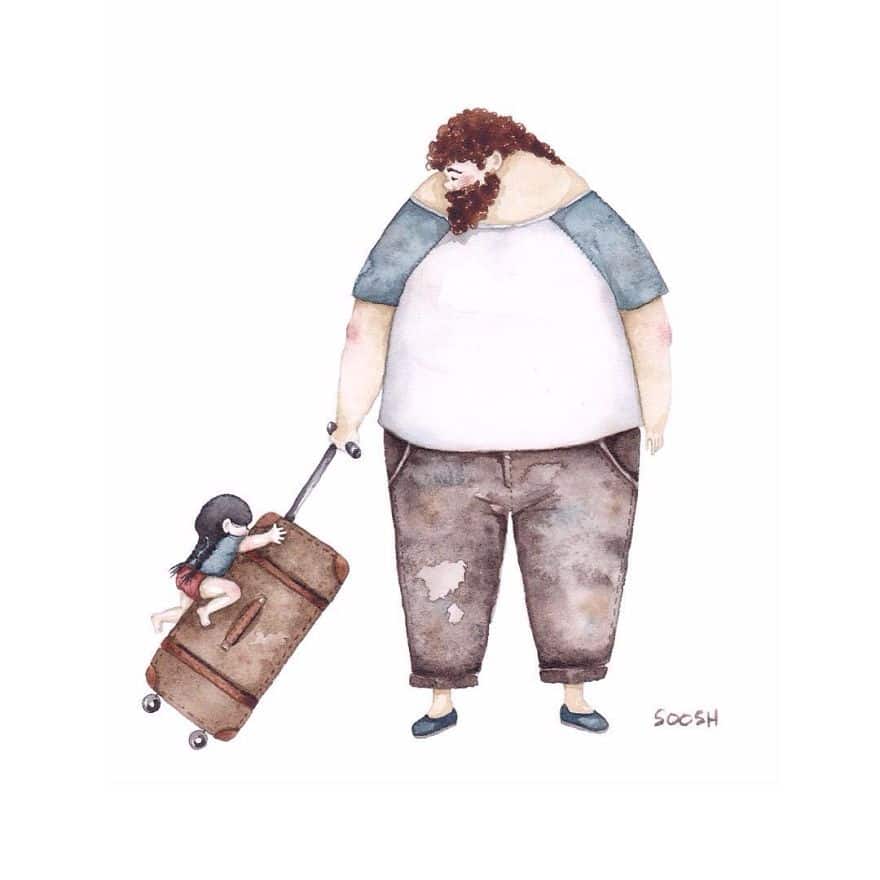 From playing together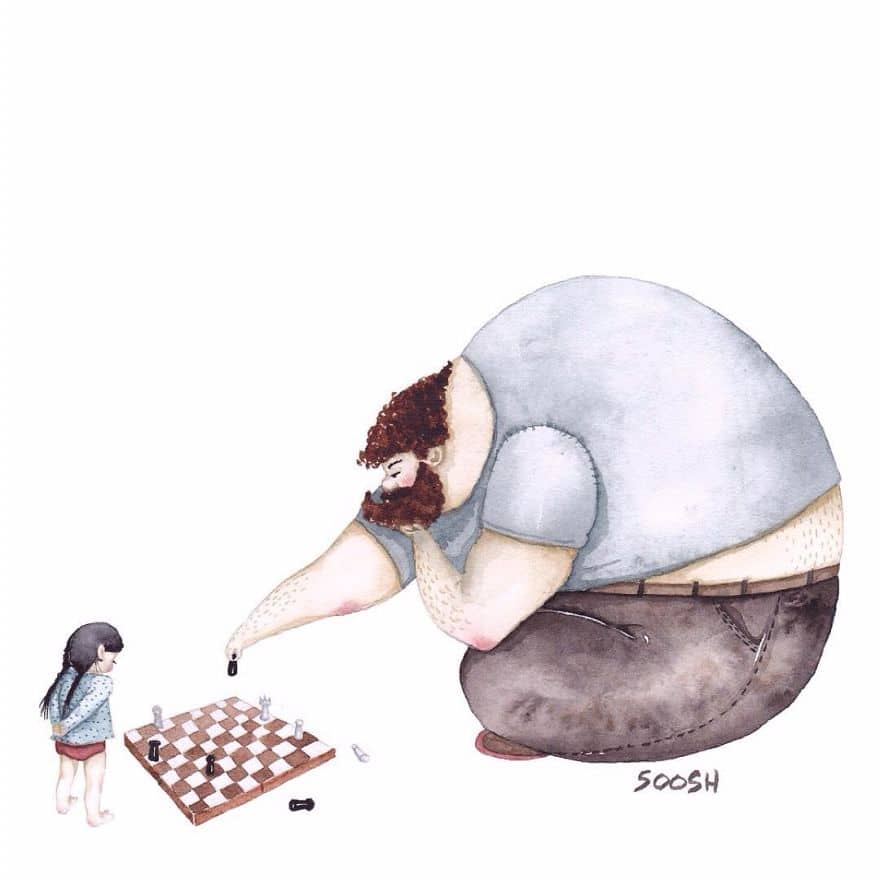 To making sky the fantasy world,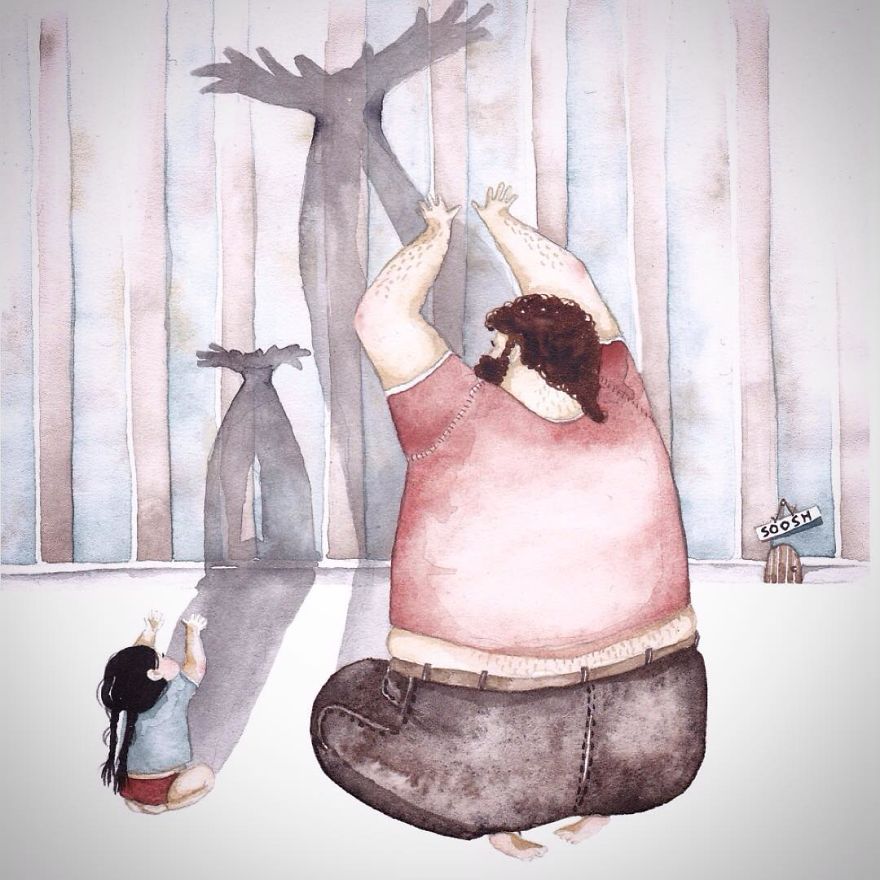 Fathers are known to do anything even the freaky crazy stuffs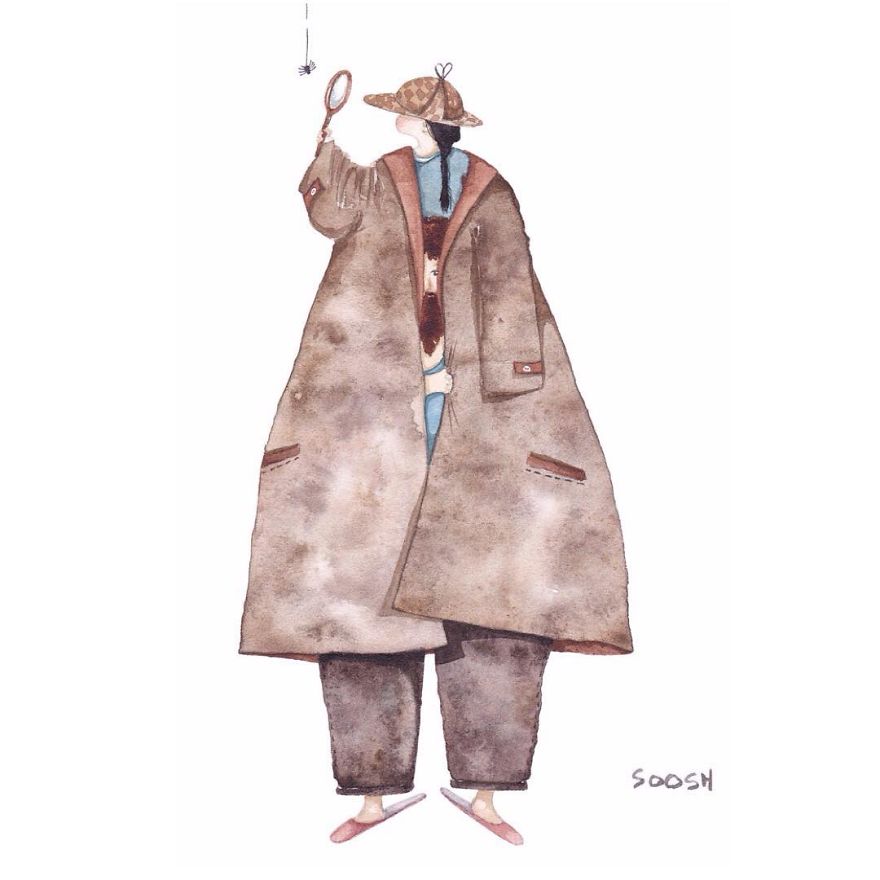 To helping us in the times of need!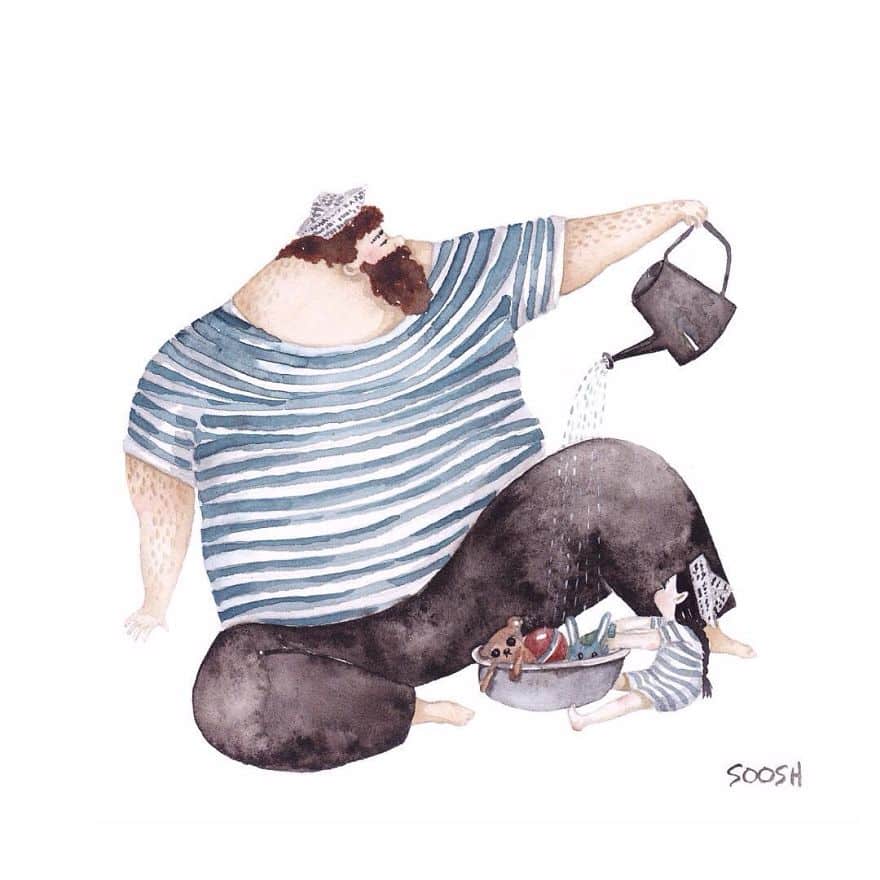 They sure know how and are always up for fun.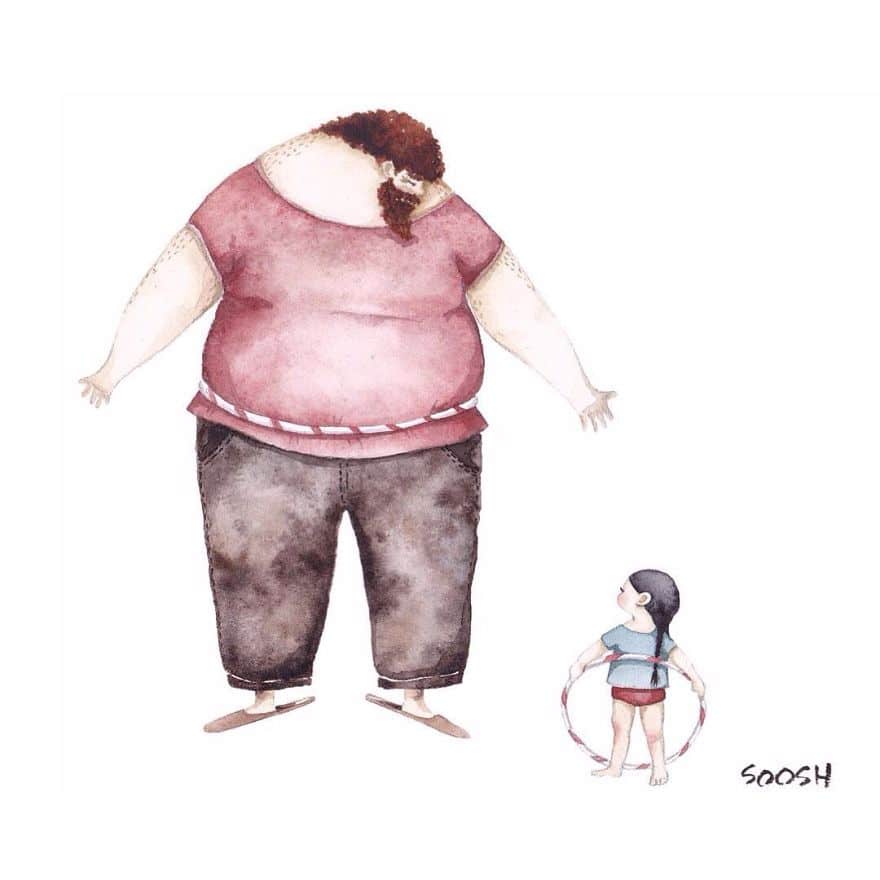 A father spends his whole life loving and protecting his daughter.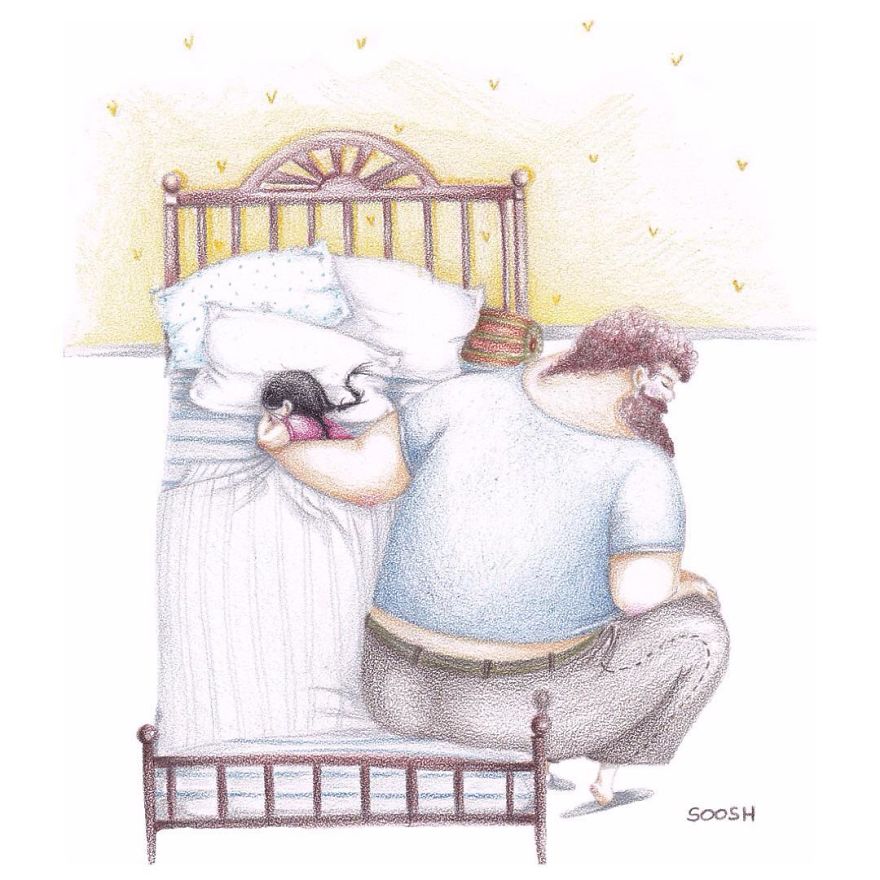 Make sure you pass this beautiful post about father and daughter bond with everyone you know.