Phoebe Cates is probably best known for her role where she starred as Kate Beringer and was instantly recognisable to most American teens of this era.
In the mid nineties she vanished from show business after starring in some of the best-loved teen movies of the previous decade. 
Here's why Phoebe Cates left the big screen, and what she's been up to since her movie star days.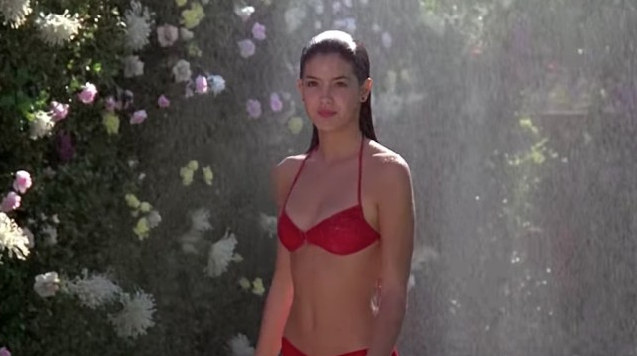 Phoebe Cates was born July 16 1963 in New York City and starred in 16 films over 12 years, from teen comedies like Fast Times at Ridgemont High to 1991's Drop Dead Fred.
But in the mid 1990s, this budding actress suddenly withdrew from the limelight, and the name Phoebe Cates vanished from movie credits.
What became of Phoebe Belle Cates? What is she up to these days? And what on earth does she even look like now?
Phoebe Cates' father (Broadway producer Joseph Katz) and uncle were both big players in the entertainment business, producing TV specials and even several Academy Awards shows.
Her mother was born in Shanghai, and her maternal grandfather was Chinese-Filipino. Meanwhile both of Cates' grandmothers were of Russian-Jewish descent.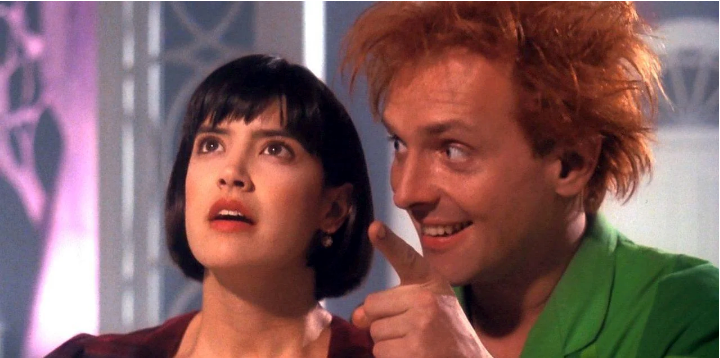 The famous artist Andy Warhol, who passed away in 1987, was a close friend of the family.
Cates' education included the Hewitt School, the Professional Children's School and the prestigious Julliard School.
Long before she became an actress, Phoebe Cates started modelling at the age of ten, appearing in a number of teen-focused magazines. But what Cates really wanted to do at that time was to be a dancer.
Phoebe Cates went on to attend a ballet school, but had to leave after sustaining a serious knee injury when she was 15 years old.
It was at this time that Phoebe Cates really got into modelling, a career that she never enjoyed, because in her words "it was just the same thing over and over… I did it solely for the money."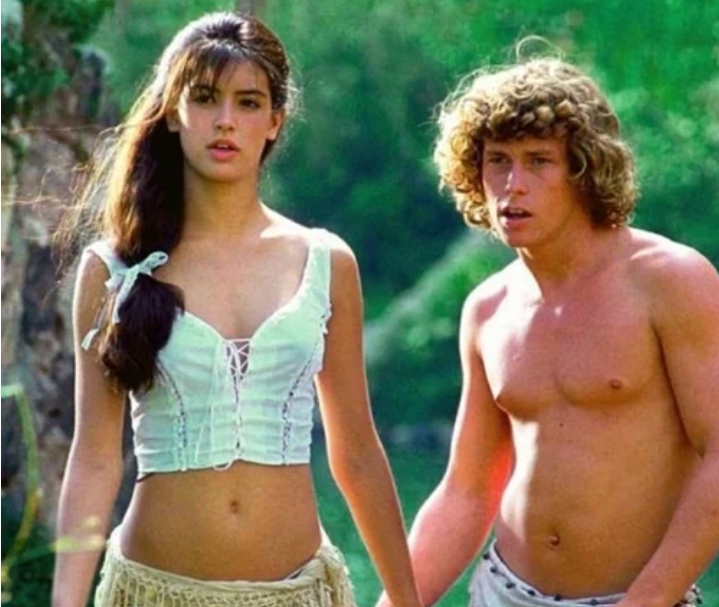 Phoebe Cates' acting debut came in the film Paradise (1982). Cates was cast in this movie after a screen test in her hometown of New York, and it was filmed in Israel.
Cates was reportedly embarrassed by the final product – which is widely considered to be a Blue Lagoon rip-off.
However, this film was quickly followed by her memorable performance as Linda Barrett in Fast Times at Ridgemont High the very same year.
In a 1982 interview, Cates noted that both of these early films involved various degrees of nudity – but one felt far more uncomfortable than the other to film.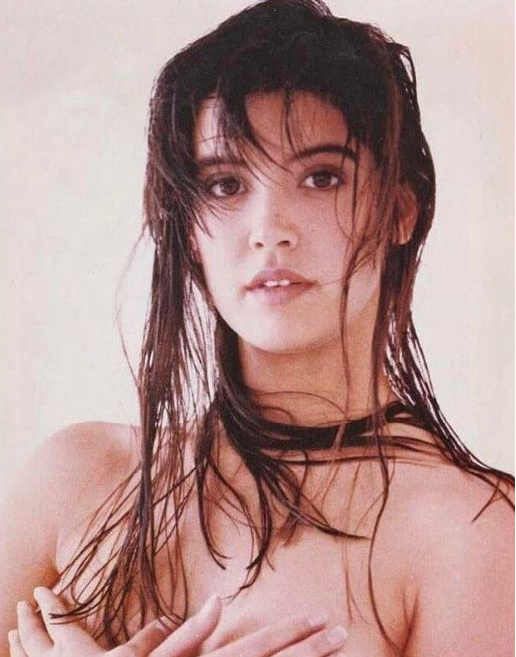 "I was only 17 when I did my nude scenes in Paradise," she said. "They were serious and more difficult because they were not easily justified. But the topless scene in Fast Times at Ridgemont High was funny, which made it easy."
This coming-of-age classic is notable for being packed with Hollywood stars-to-be, including a young Nicolas Cage, Sean Penn, Eric Stoltz and Jennifer Jason Leigh.
Penn has since noted that the young actors was oblivious to how popular and iconic the film would become, stating: "None of us had any idea it would take on a life of its own."
Fast Times has even been preserved in the US National Film Registry for its cultural and historical importance.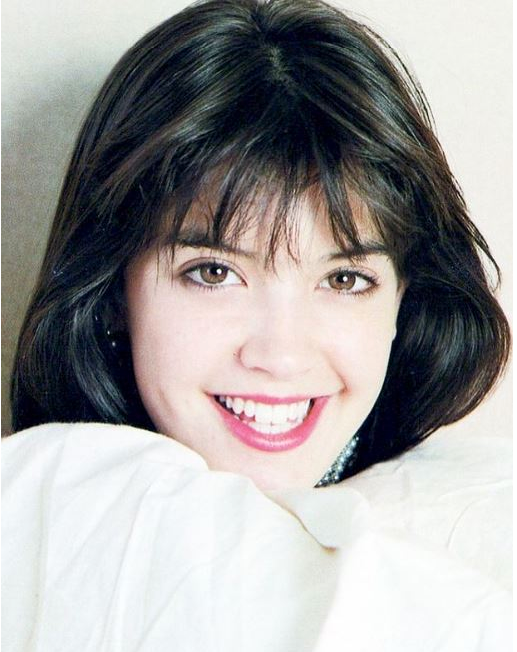 In 1983, Phoebe Cates appeared in the comedy Private School, even lending her singing talents to the tracks Just One Touch and How Do I Let You Know on the film's soundtrack.
Phoebe Cates also played Kate Beringer in the classic 1984 comedy horror Gremlins, as well as its 1990 sequel, Gremlins 2: The New Batch.
In 1987, Cates starred as Patty Winston in Date with an Angel, a fantastical rom-com which was panned by critics.
Although Cates was born into a New York family of Broadway producers, she didn't begin starring in plays until the mid-80s. She appeared in The Nest of the Wood Grouse and Rich Relations in this decade – both off-Broadway productions – and her Broadway debut was 1989's The Tenth Man.
Despite the fame brought by her performances in Fast Times and Paradise, Phoebe Cates has often noted she much prefers appearing on stage than screen. She has also pointed out that women's roles in theatre are more varied and interesting than those in cinema.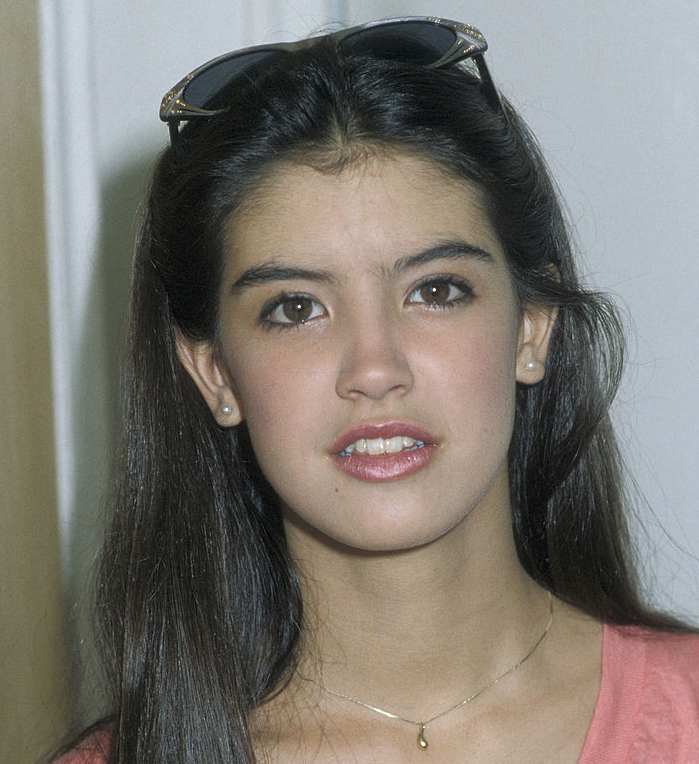 "I think of theater as what I like to do most," Cates commented in 1988. "I've only felt happy as an actress for about two years. I rarely watch my film work."
Nevertheless, Cates kept up her movie work in the late 80s, starring in Big City, Heart of Dixie and the comedy Shag with Bridget Fonda. Unfortunately none of these movies performed at all well at the box office, and they most received poor critical receptions.
In 1994, Phoebe Cates starred in the historical comedy movie Princess Caraboo. It's based on the real-life woman Mary Baker, who created the persona Princess Caraboo and managed to convince a British town that she was a royal foreigner in the 1800s.
Phoebe Cates, Jim Broadbent, Wendy Hughes, Kevin Kline, John Lithgow, Stephen Rea
Cates starred alongside her husband Kevin Kline, who plays Frixos, a butler who is suspicious about Caraboo's antics.
The film Drop Dead Fred came along in 1991. In the female lead role, Phoebe Cates stars as a lonely girl with a zany imaginary friend. Though critics hated the movie on its release, it's since developed a sizeable fanbase – giving Phoebe Cates the honour of becoming a cult classic star.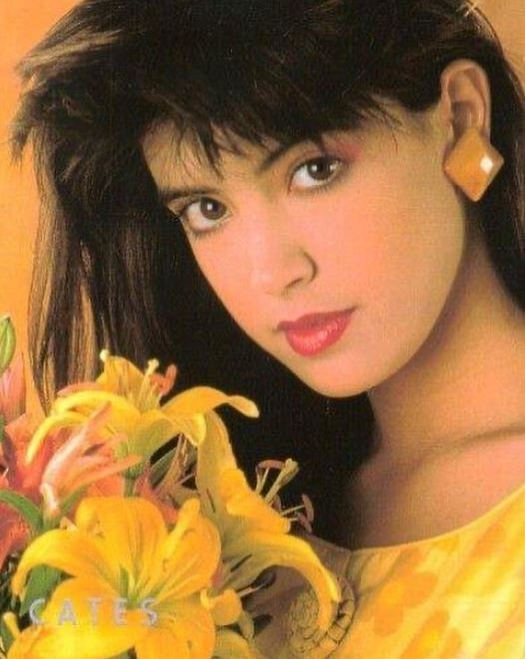 However, after this movie, Cates dramatically walked away from the limelight. The reason for Phoebe Cates' sudden career gearshift? No more than her choosing family over fame.
Pheobe Cates and Kevin Kline are currently married. In 1983 Phoebe Cates met her now-husband of 32 years, the actor Kevin Kline, whilst auditioning for Meg Tilly's role in the film The Big Chill.
The Oscar-winning Kline is best known for starring in A Fish Called Wanda.
Phoebe Cates married Kline in 1989 and changed her name to Phoebe Cates Kline. The couple have two children together: Owen Joseph Kline, who was born in 1991 and Greta Simone Kline, who was born in 1994.
The reason that Phoebe Cates walked away from the bright lights of Hollywood was simply that she wanted to focus on raising her family, but a decade later she did also pursue a change of career.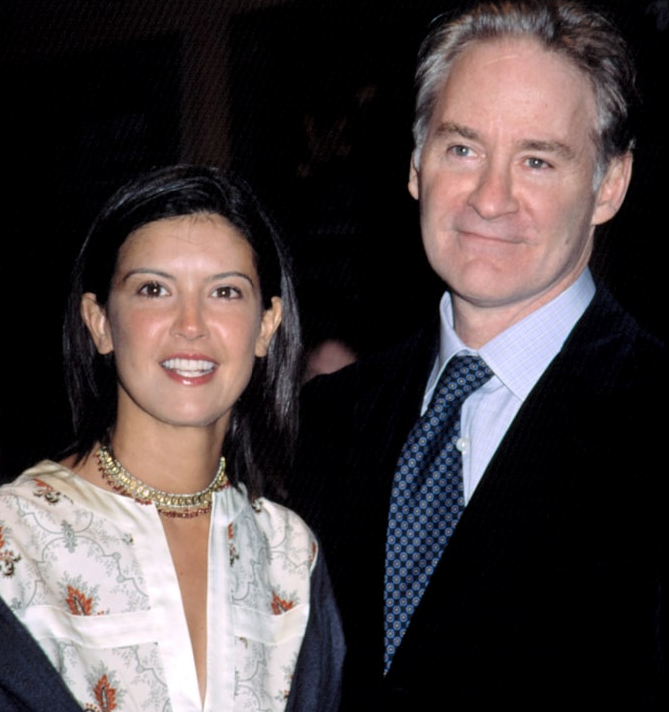 In 2005, Phoebe Cates opened a shop on Madison Avenue, New York City, located not far from her family home. Blue Tree sells clothes, jewelry, perfume, books and even stuffed animals!
Now 58 years of age, Phoebe Cates does still occasionally return to her career as an actor, but has not starred in a feature film since 2001's The Anniversary Party.
Phoebe Cates made an appearance in the film alongside her husband and children as a favour to the film's director, Jennifer Jason Leigh, whom Phoebe Cates became friends with when they appeared together in Fast Times at Ridgemont High.
Jennifer Jason Leigh has had a more conventional Hollywood career and recently starred in the 2018 horror film Annihilation.
Cates also took up the voice role for her old Gremlins character in the 2015 video game Lego Dimensions.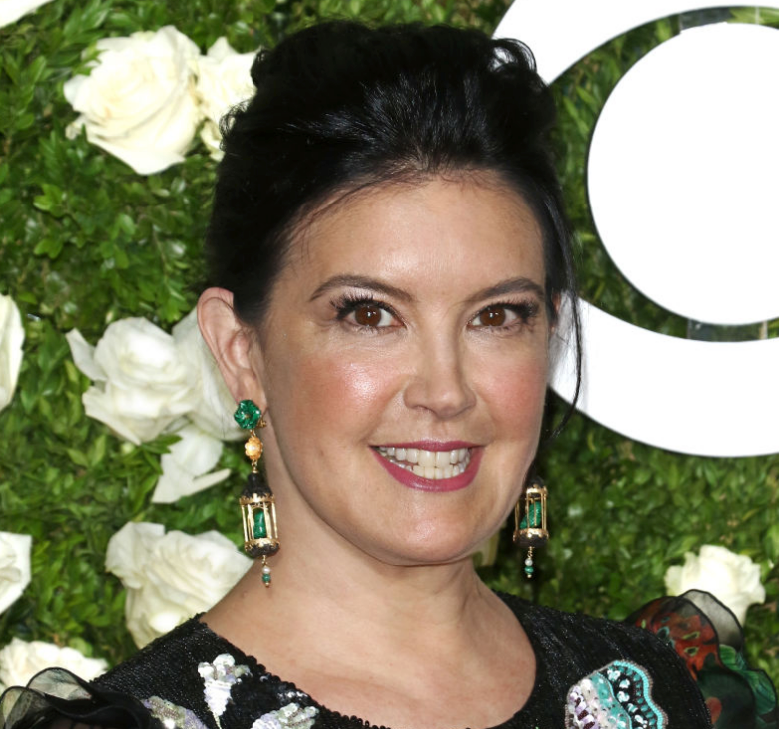 In a time when you hear so many stories about kids in show business who went on to have significant negative issues in their adult life, it's refreshing to hear the tale of Phoebe Cates, who is flourishing in her middle age.
We're sure you will join us in wishing Phoebe Cates and her family all the best for the future!