The one-eyed cat, Kuli has been surfing with the owners Krista Littleton and Alexander Gomez for more than a year in Honolulu in Hawaii. Kuli which means 'to look blind' was only 6 months old when he started riding waves. The reason behind Kuli's fine with water is the fact that he was bathed with water during his recovery from eye surgery. Kuli was rescued from the streets when he was small and malnourished and weighed only a pound. Watch the amazing video when Kuli rides on the waves in Hawaii like a boss while wearing a life jacket from time to time.
He started doing it when she was just 6 years old. here he is enjoying the waters in Hawaii.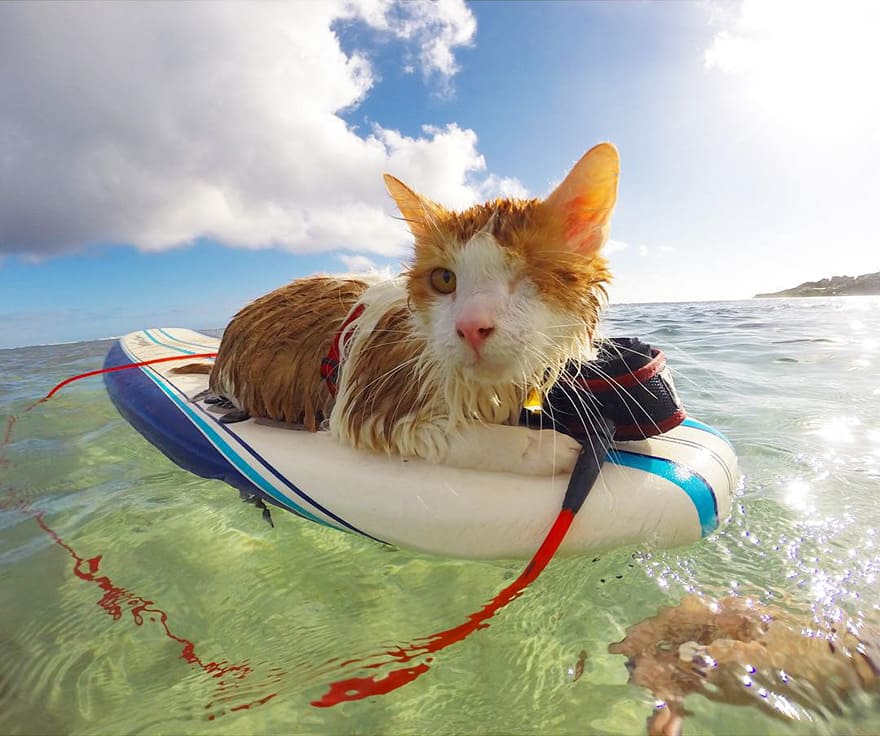 At first, Kuli would just swim around and the owner would paddle it for her.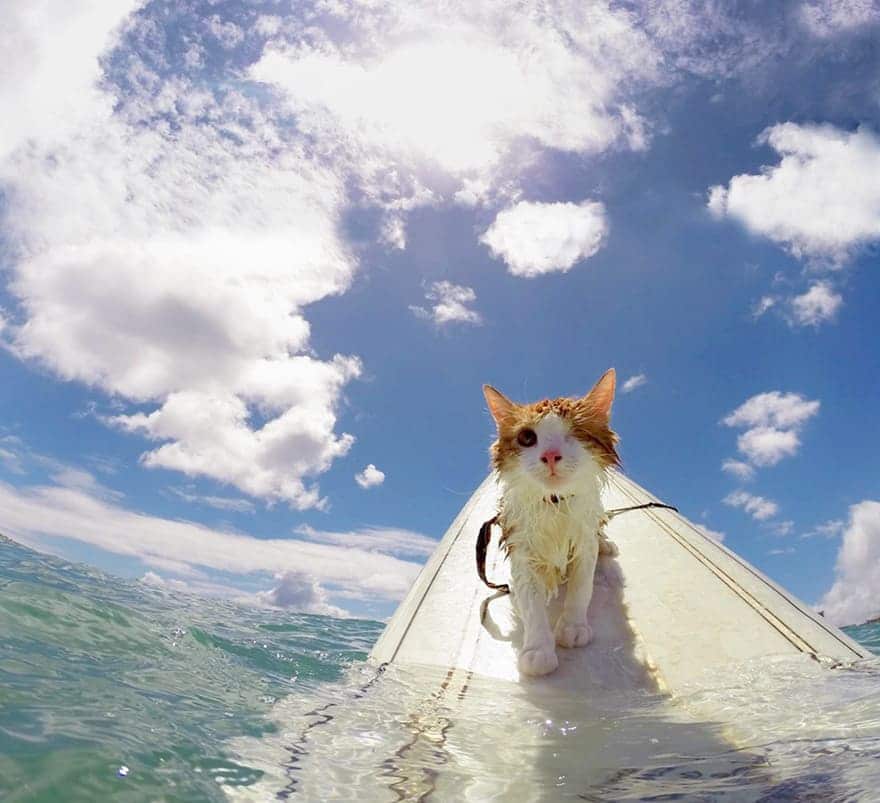 He wasn't afraid of the water as he has experience it during the eye surgery recovery.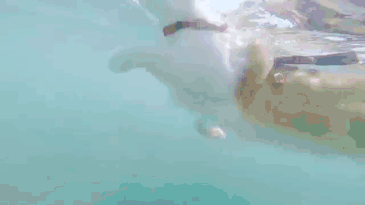 And just like that, he started to surf around without any hiccups.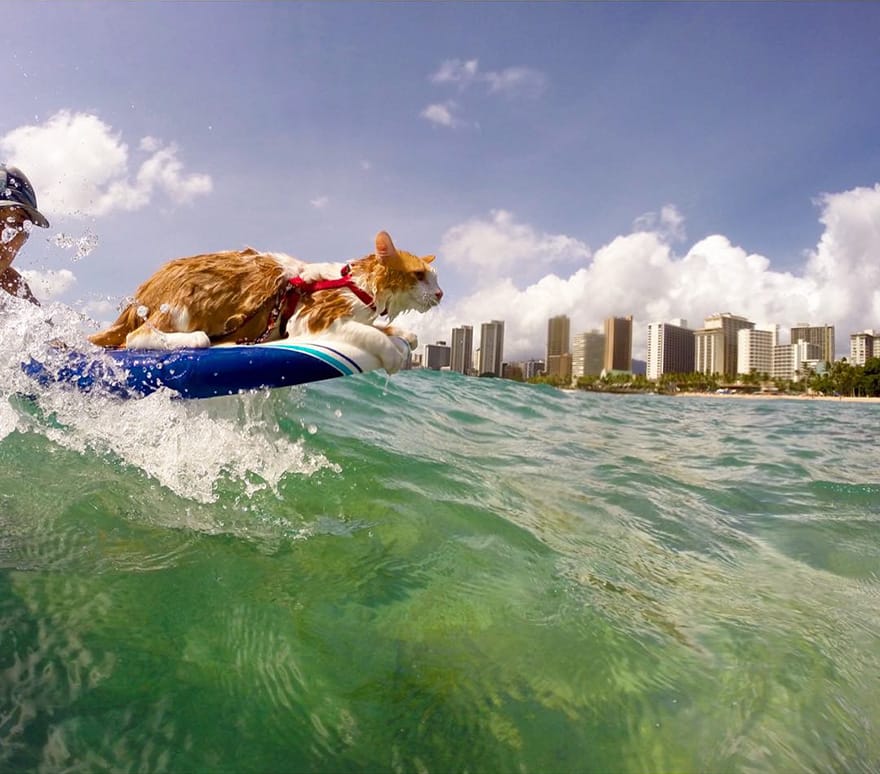 The owner also bought a special board for Kuli.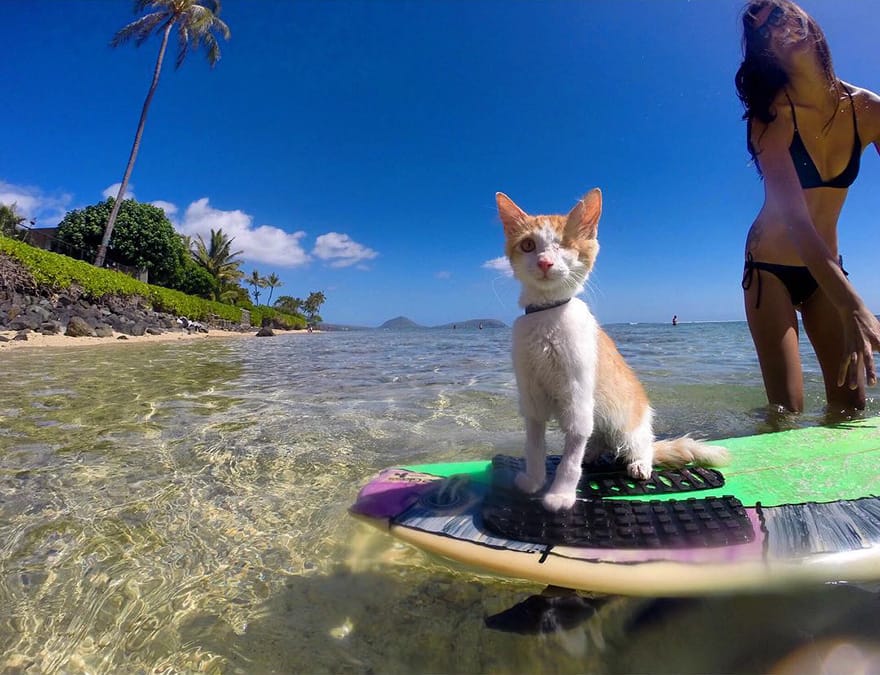 It was not long ago, when he was let alone to die and was malnourished. The doctor had to perform an eye surgery to remove the infection.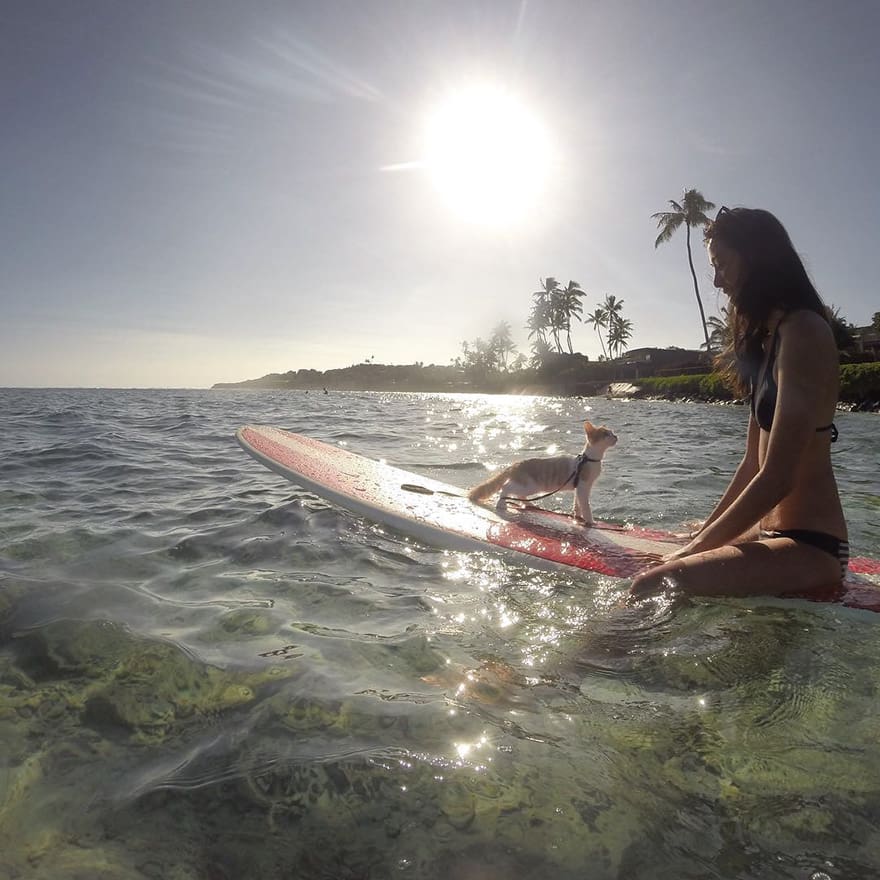 The name Kuli signifies that he is acting blind.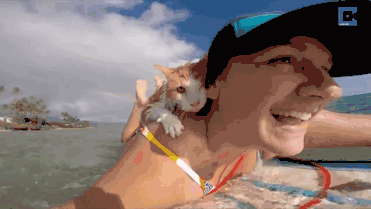 Before he became an expert, Kuli used life jacket.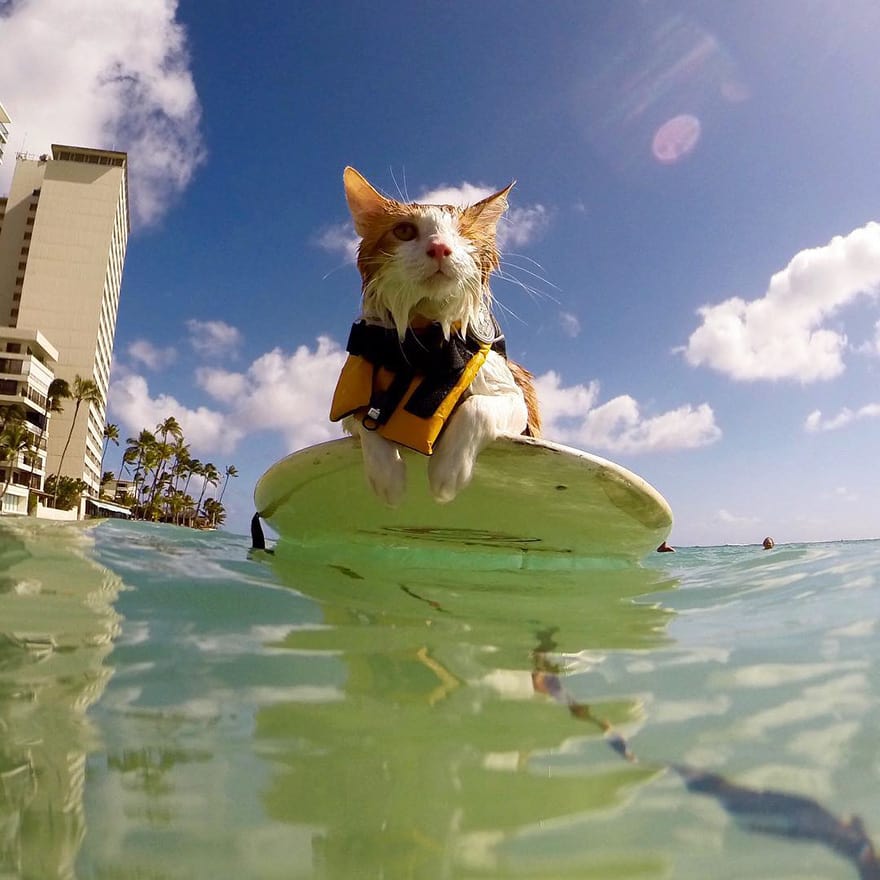 Even though he is quite comfortable around water, Kuli still wears the life jacket.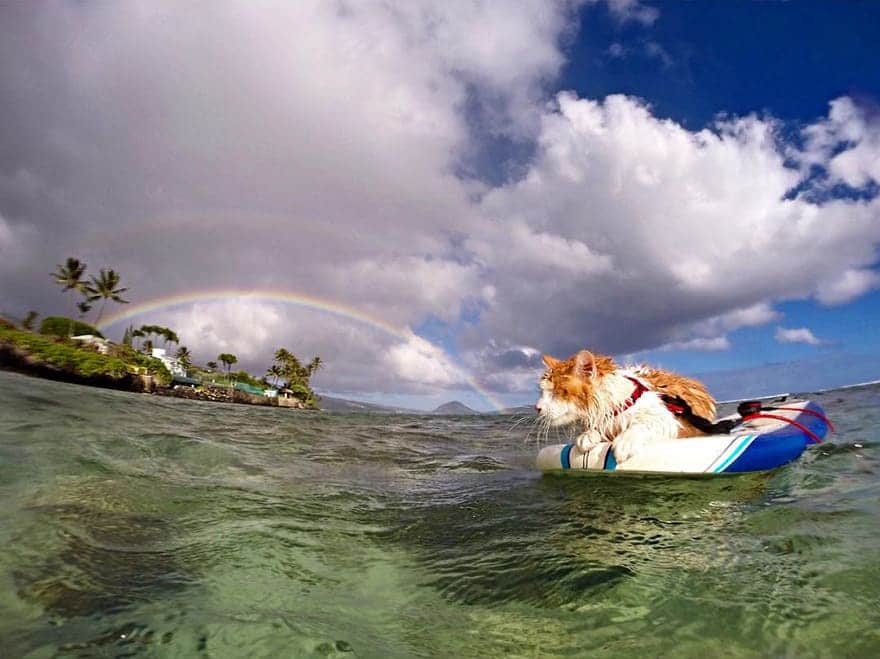 Watch this amazing video below:
Share this incredible story with your family and friends using the social icons given below.