Mother's are known to be life saviours for their kids, right from the moment they are in their womb till the time mothers can do anything for their kids, they would simply do it. A mother named, Mallory Smother's found that her baby was fighting a cold. She noticed that her breast milk looked different in the evening and the next morning and so decided to write a mom's post about the same. Read the powerful and informative mom's post about breast milk and how it changes for the benefits of the kid. For more info visit this link or Mallory Smother's Facebook page.
Mallory Smothers' observation of the connection between her sick baby and breast milk!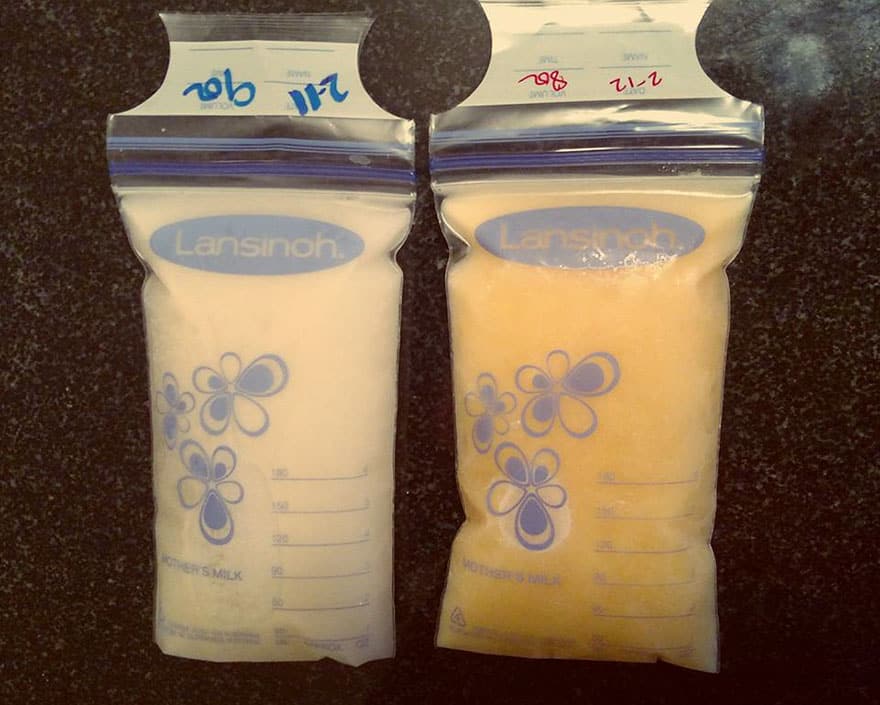 She also interpreted that mammary gland receptors detect in case something is amiss.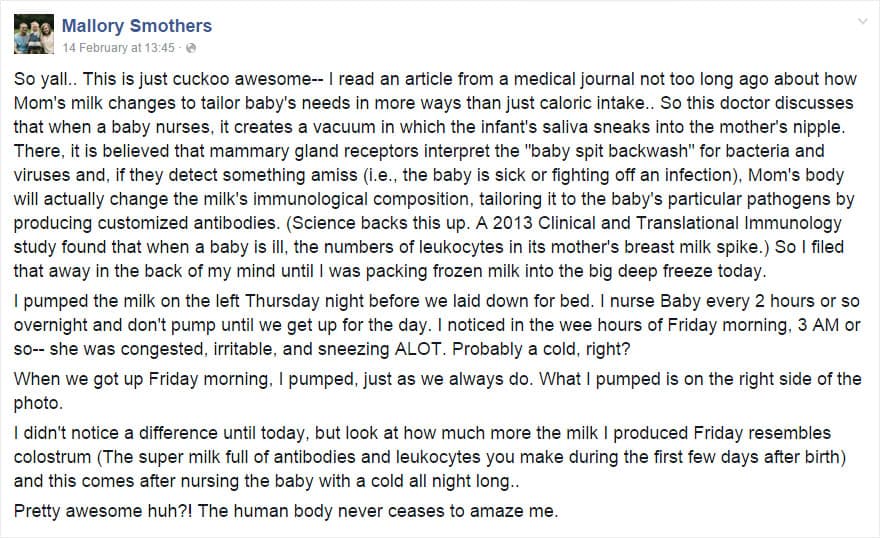 The mother's milk changes for suiting the baby's pathogens needs.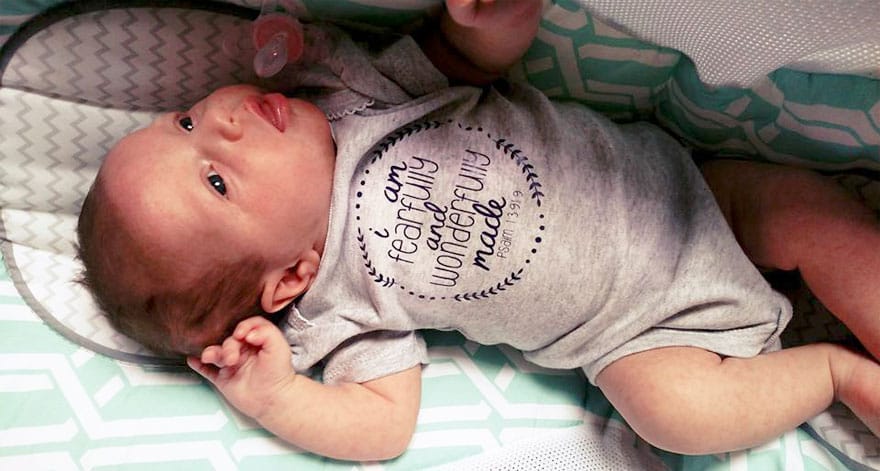 2013 study found the increase in cell count in the mothers' milk when the baby is infected.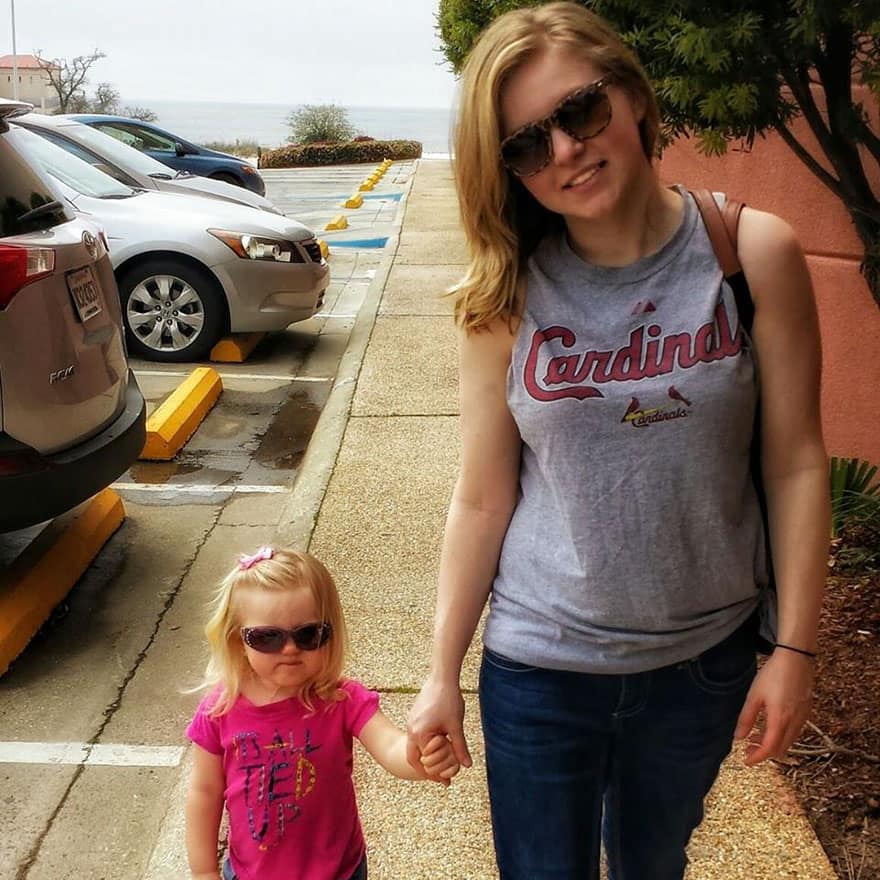 ---

Share this important post with friends and family on every popular social media websites you are currently using.

[social_warfare]