A mother would do anything to please her children. The innovation involves tweaking food, sewing new things, new games, and beautiful hairstyle. A mother by the name of Rodessa Villanueva-Reye from Philippines came up with a unique idea to make a dream kitchen for her daughter.  This mom decided against shelling out on an expensive play set for her daughter instead building her a totally awesome dream kitchen.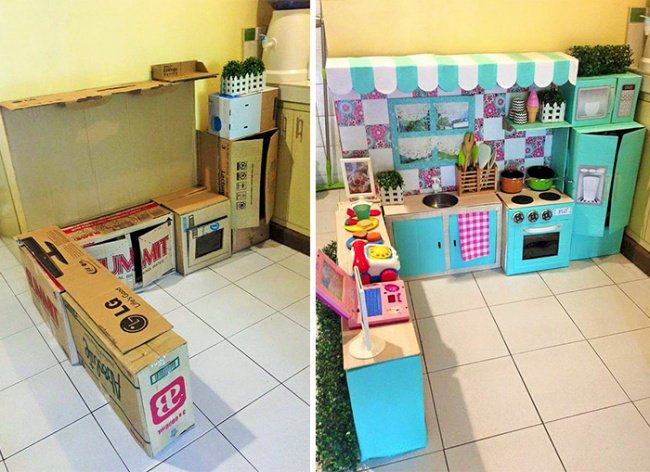 Rodessa Villanueva-Reyes, from the Philippines, used a ton of cardboard and a dollar of creativity to make her cooking obsessed toddler her very own kitchen to play in.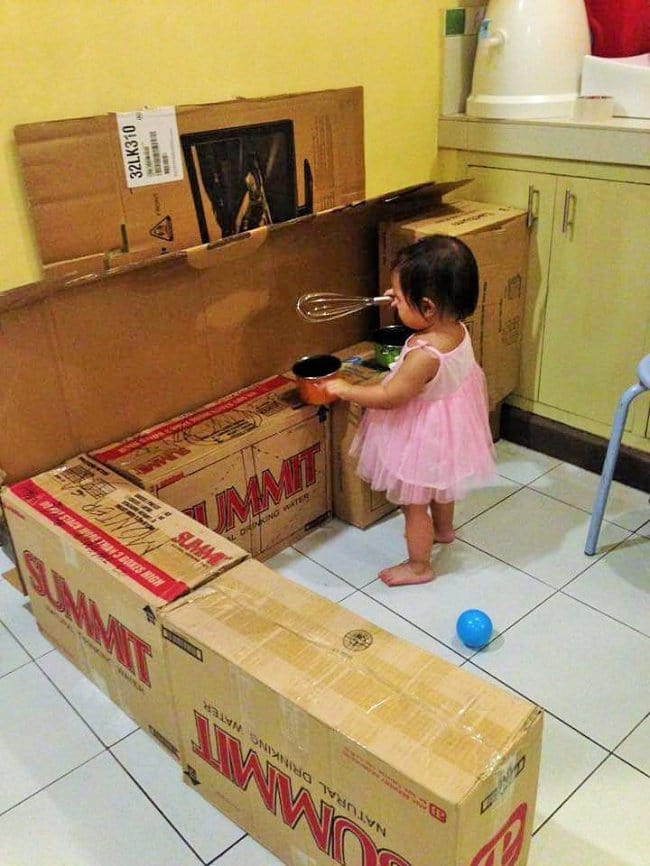 She collected the cardboard boxes from friends and aligned them into a neat corner of kitchen counters.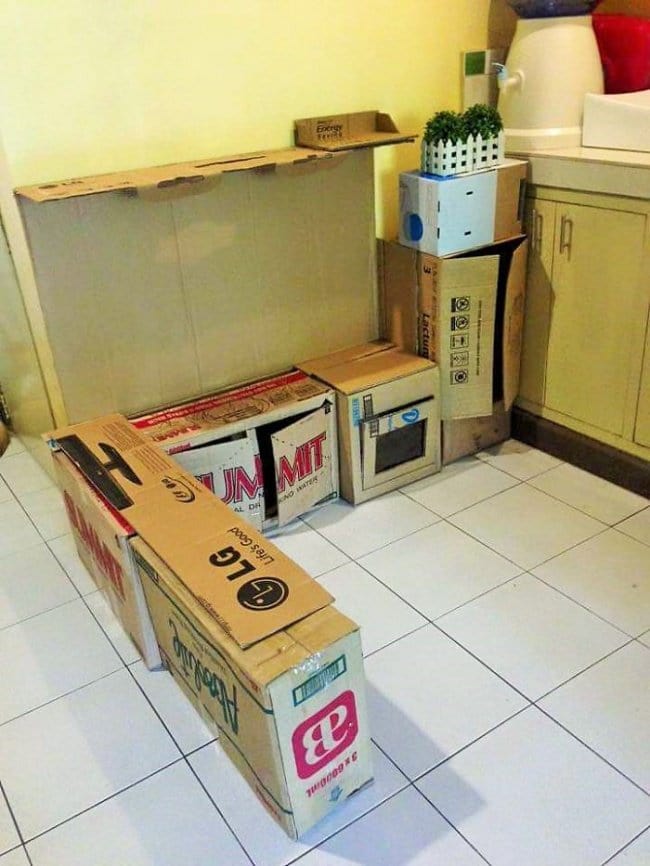 She sketched on the boxes a plan for an oven, fridge and cupboard doors.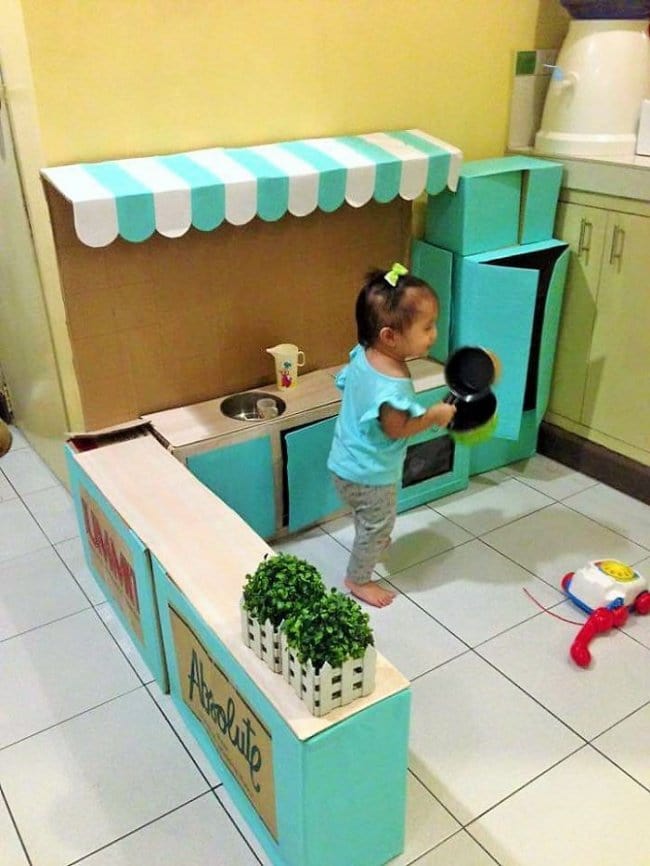 Then the color scheme comes, thanks to vinyl stickers and white cartolina. There's even an adorable awning.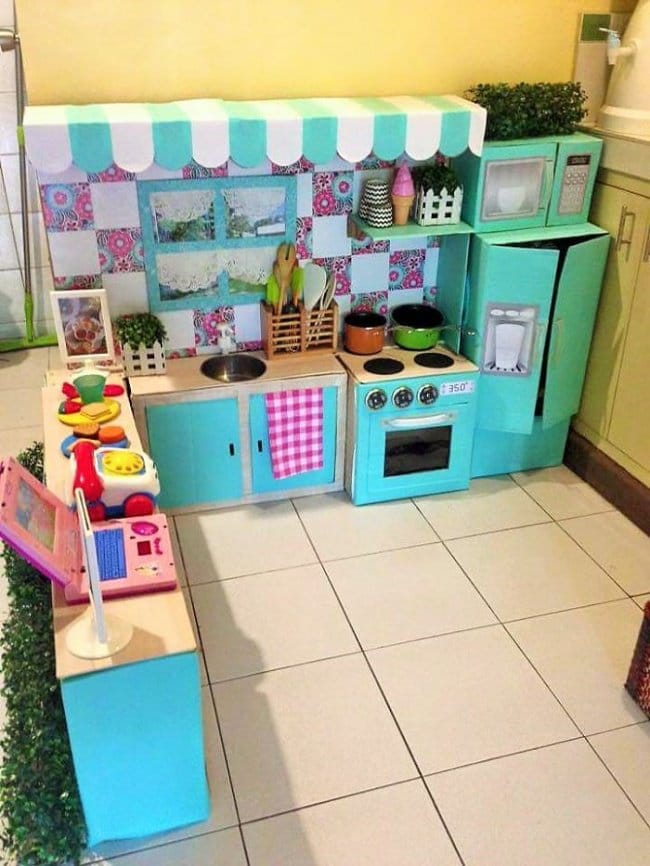 Add plenty of accessories and a personalized sign to show Audrey's café & Restaurant is open for business.
A soap dispenser and a baking pan make the perfect playtime sink.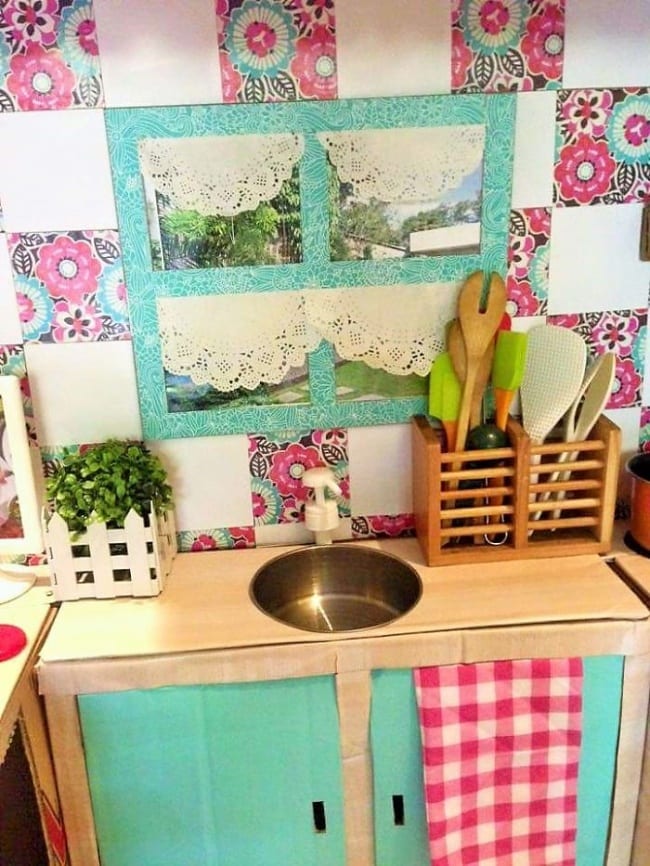 Jar caps made perfect turnable oven dials while more stickers turn boxes into a microwave and a fridge.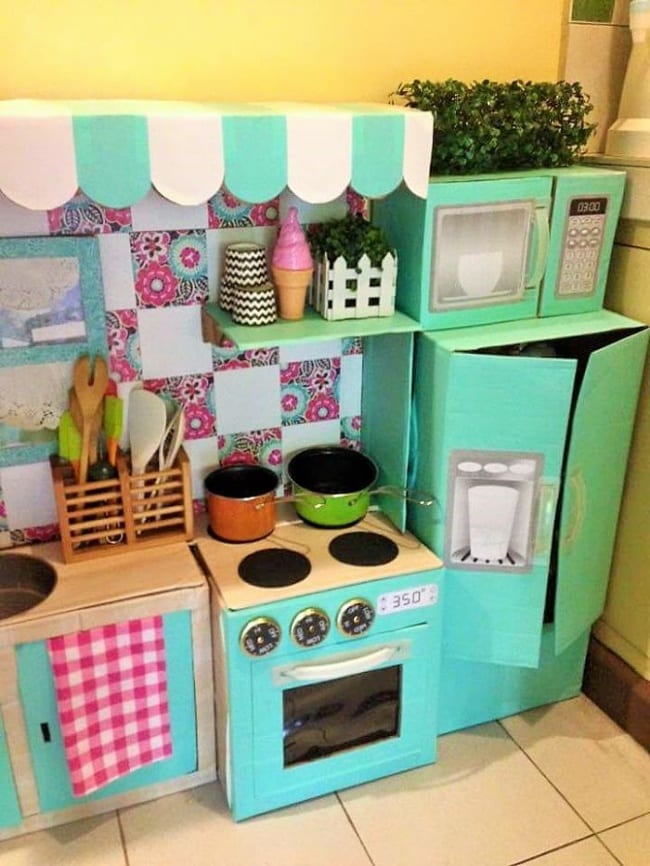 And this tiny chef is ready for some serious playtime.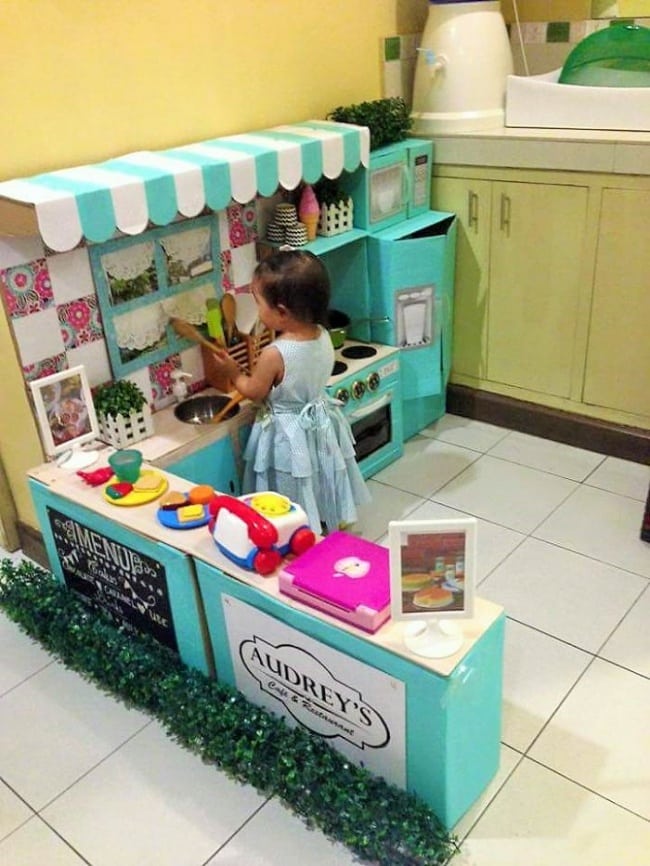 If you loved this post, then don't forget to share this amazing post on Facebook, Twitter and Google Plus.