One of the most admirable couples in Hollywood is Michael J. Fox and his wife Tracy Pollan.
Over three decades of faithful marriage have seen them support one another through highs and lows, especially during Fox's struggle with Parkinson's disease.
On the occasion of the couple's recent 35th wedding anniversary, the actor sent a touching homage to his loving wife.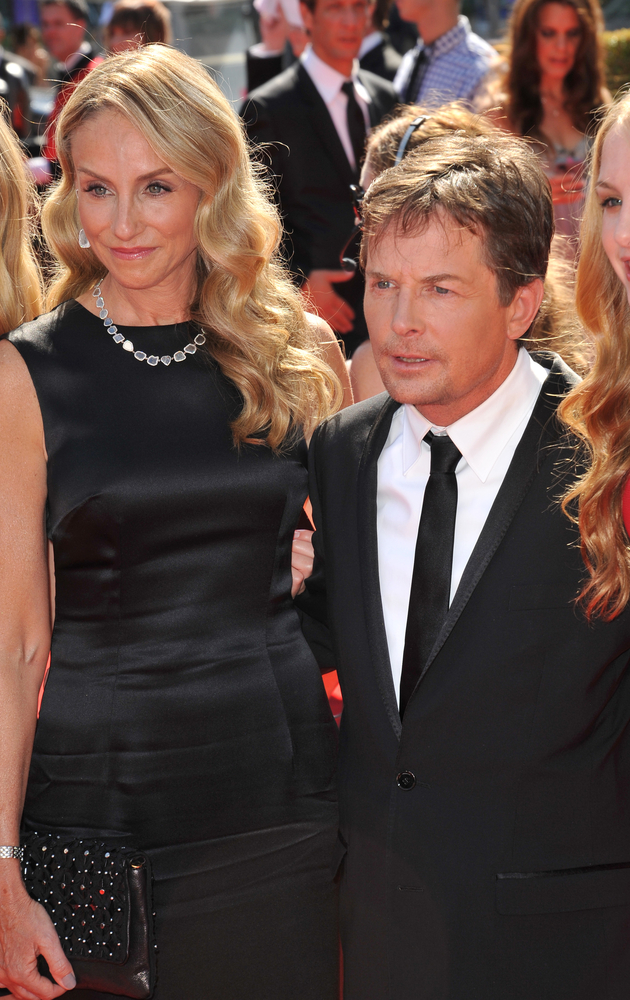 The 62-year-old Back to the Future actor has posted numerous images of Tracy on social media throughout the years.
"35 years of laugher, living, listening and loving you," Fox wrote in the caption. "Thank you for it all. Forever yours, Mike."
"Love you so much!!!" Pollan replied in the comments. She also shared her own Instagram post paying tribute to her husband:
"Happy anniversary my love. Here's to many more glorious adventures together. I could not love you more," she wrote.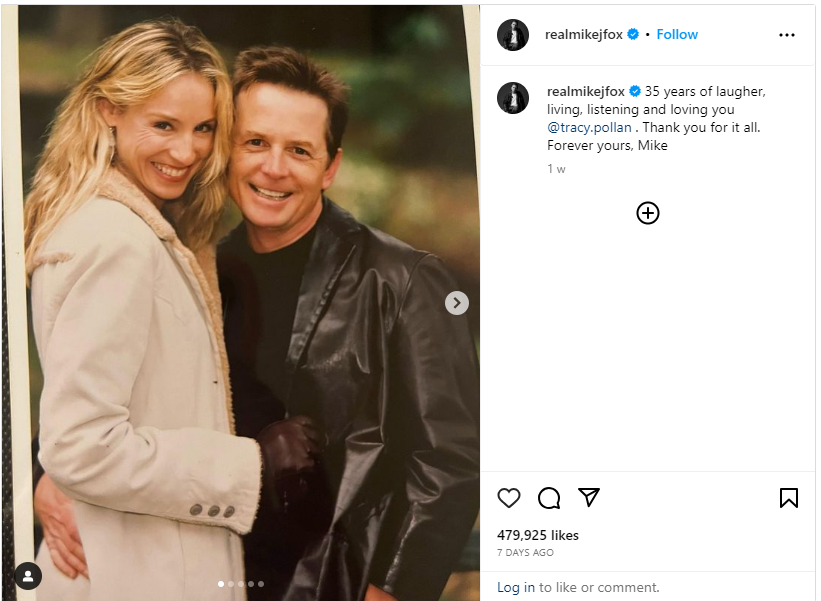 Pollan celebrated her 63rd birthday last month, Fox also shared a sweet birthday tribute to his wife: "She showers the people she loves with love, she shows them the way that she feels," he wrote.
"My forever Summer girl, my love, my best friend, and the most beautiful amazing mom to our four stupendous kids. Love love love you."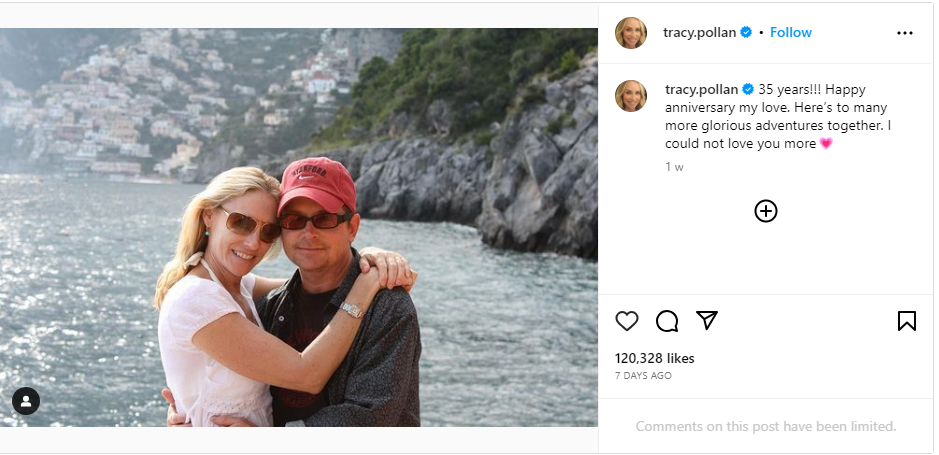 Since 1988, Fox and Pollan have been wed. On the set of Family Ties, where Pollan played Alex P. Keaton's fiancée, they had their first encounter years before. On the set of the movie Bright Lights, Big City, they collaborated once more, and a romance developed.
The wedding took place on July 16, 1988. Together, they are parents to their son Sam, identical twin girls Aquinnah and Schuyler, and daughter Esmé.
After only a few years of marriage, Fox received a terrible diagnosis of Parkinson's disease in 1991.
"It was scary," Fox recalled on The Late Show With David Letterman in 2015. "I was 29 years old and so it was the last thing I expected to hear. I thought I'd hurt my shoulder doing some stunt because I had a twitch in my pinkie. And the doctor said 'You have Parkinson's disease.' He said, 'The good news is that you have 10 years of work left.'"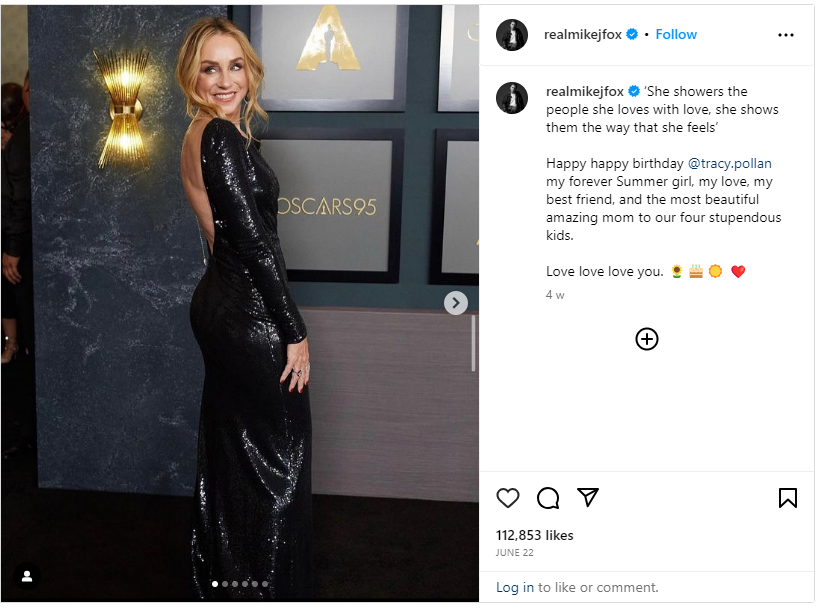 Fox struggled to come to terms with the disease, but says his wife's love and support helped him through the darkest times.
"We didn't know what to expect," Fox mentioned. "One of the things I'll always love Tracy for is that at that moment, she didn't blink."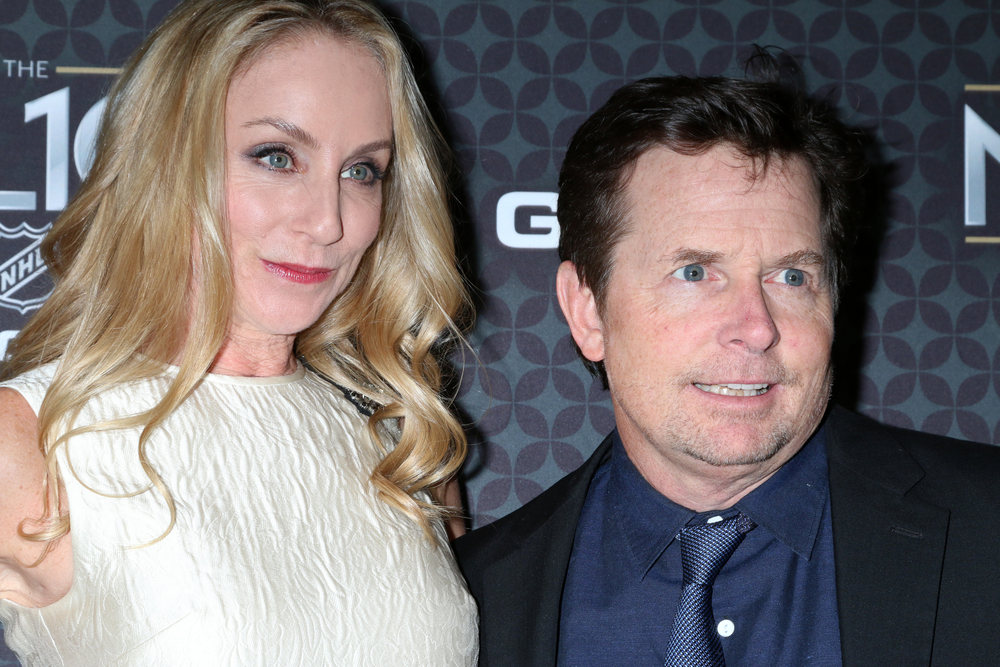 They have been a steadfast source of love and support for one another for the past 35 years, and their love is still going strong.
"I think we really listen to each other, we are there for each other when we need each other," Pollan . "And then explained we also give each other space when that's needed. Just feeling off of what's needed at the moment and trying to be there."
"Tracy gives our family everything that we need. Any good in our family, anything good that we do, comes from her," Fox added.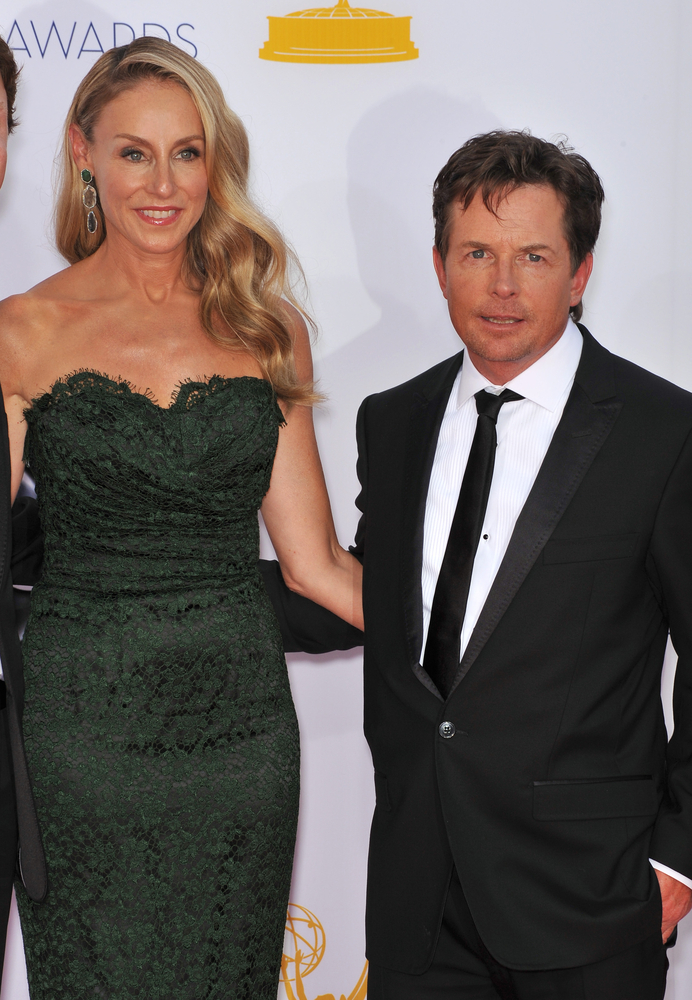 Fox retired from acting in 2021, and recently admitted that his battle with Parkinson's was "getting tougher" and that he was "not gonna be 80," but said he was still "happy."
Fox is still doing excellent things with his Michael J. Fox Foundation, which finances studies to develop more effective Parkinson's therapies and a cure. The organisation, which has raised more than $1 billion for research initiatives, is the largest nonprofit financier of Parkinson's disease research.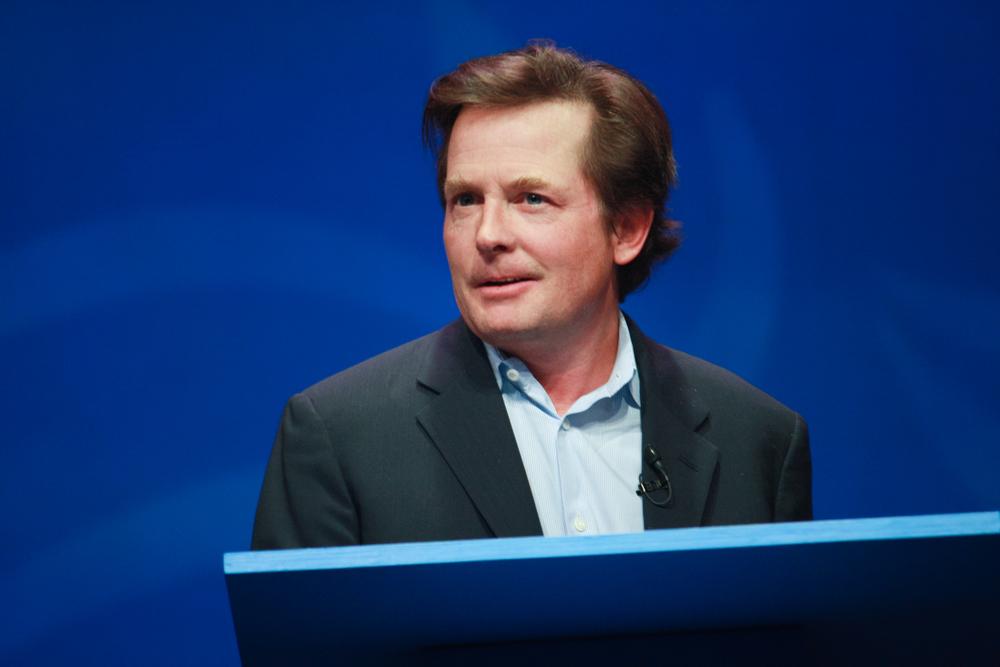 Happy 35th anniversary to Michael J. Fox and Tracy Pollan! One of the most inspiring celebrity love stories 
Please share this story and wish them a happy anniversary!