What exactly are trailblazers? They are individuals who, by definition, chart a new road for others to follow, establish new standards with their accomplishments, and question the status quo to forge a new path forward.
They can be top-level sportsmen who shatter records, brilliant scientists who develop new ideas, or surgeons who conduct previously unheard-of surgery. However, even ordinary people may become trailblazers just by following their ambitions.
Dylan Kuehl, 38, of Olympia, Washington, had a straightforward goal: to graduate from college. Kuehl, on the other hand, was no average pupil. He has Down syndrome, a genetic disorder that impairs cognitive and intellectual ability. But, with determination and inspiration, the motivated Kuehl tried harder than ever before and is now a graduate of The Evergreen State College.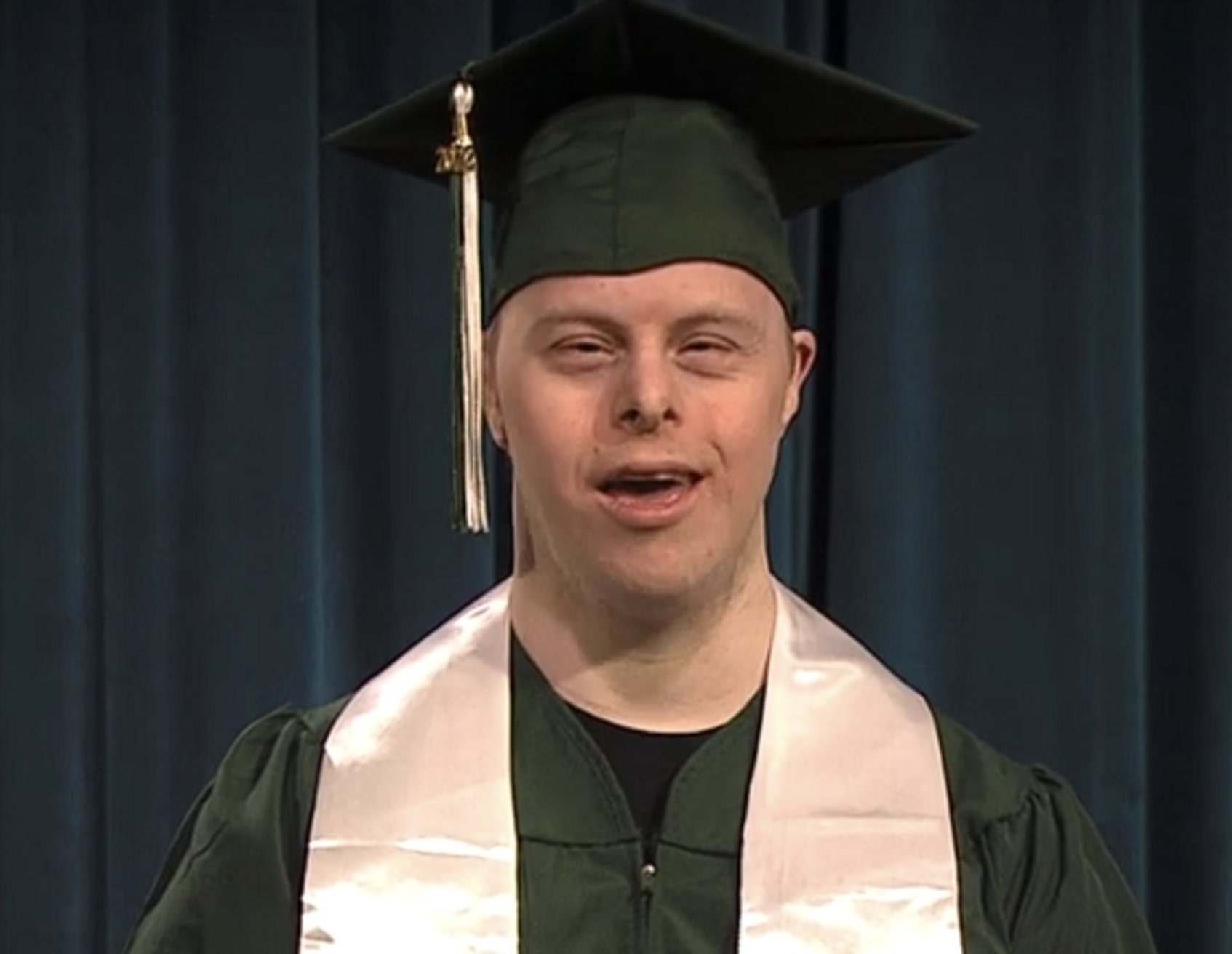 When he initially began, people told him he wasn't ready for college, which discouraged him. Rather than giving up, he formed a yes team, Kuehl stated in a graduation video aired on June 9, 2022, who supported his aspirations and given him the means to accomplish. He was one of just three people picked out of over 900 to give a graduation speech.
Kuehl, who enjoys painting and dancing, now has a Bachelor of Arts in writing.
And by accepting his scroll, Kuehl has blazed the route and earned victories for inclusiveness and diversity by being The Evergreen State College's first individual with Down syndrome to graduate in the college's 51-year history.
Kuehl was quick to thank those who had helped him along the way, praising family, friends, other classmates, and faculty members for inspiring him to continue on track.
"All of our hard work, dedication, and never giving up has brought us to this point," Kuehl explained.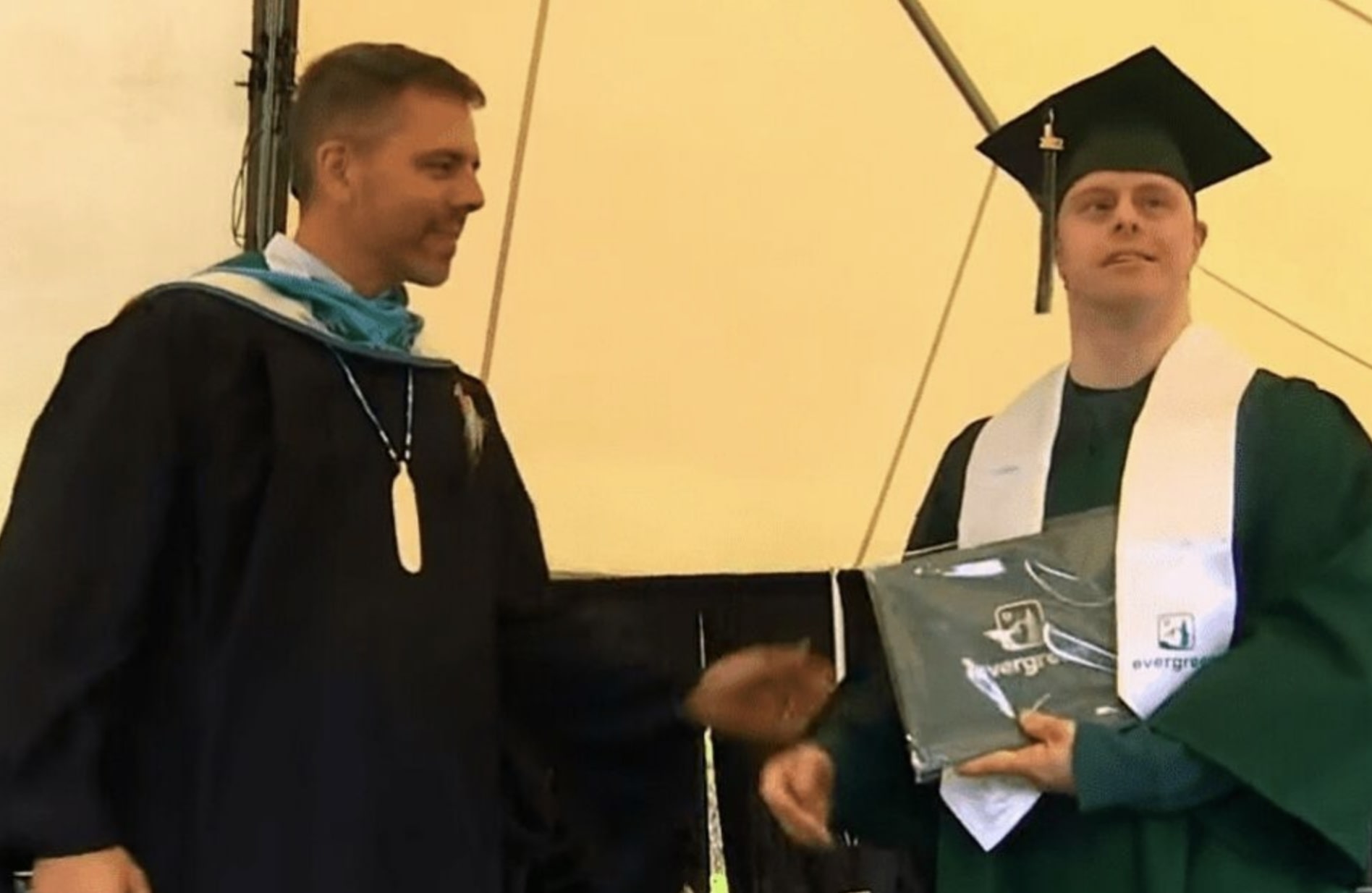 He also expressed gratitude to his college, adding, Evergreen is focused on inclusivity, and many more students like himself have a right to be included. Diversity and inclusion help to develop a well-rounded community for all of them.
Even though he graciously acknowledged their assistance, Kuehl was clear on one point: he achieved everything he had via "hard work and dedication," and no one could take it away from him.
"We're all here due to our efforts and ambitions," he explained.
Kuehl now hopes to encourage individuals to walk in his footsteps and dream greater than ever before.
He wants his academic and revolutionary accomplishments to open up new opportunities for additional kids.
There is no question that Kuehl's journey will motivate those striving for academic success, and that the route he has blazed for himself will serve as an example for those facing similar challenges. Kuehl provides us with some pearls of wisdom to assist people think that they can accomplish whatever they set their minds to.
Rejoice in one's ability. Live one's life with desire and pride, Kuehl said, adding, Yes, he is the first individual to graduate here, but he will not be the last.
What are your thoughts on Dylan Kuehl's accomplishment? Do you believe he will allow more students in? Please notify us and forward this to people who use a little additional inspiration today.