Dalton High School students in Georgia were evacuated out of a classroom on Wednesday after a high school teacher fired one shot inside the classroom. According to reports, the teacher, 53-year-old Jesse Randall Davidson fired one shot through the window of the classroom and the shot went outside. He has since been arrested for this incident and was charged with aggravated assault, carrying a weapon on school grounds, terroristic threats, reckless conduct, possession of a gun during commission of a crime, and disrupting public school.
Reports state that although the school was placed on lockdown, no children were inside the classroom when Davidson fired the gun. The principal tried to get into the classroom and Davidson slammed the door in his face. The principal tried getting in again, this time with a key he has for the door and Davidson slammed the door shut in his face again and this time told him not to do it again because he had a gun.
When police asked the principal of the school if this was a surprise to him he replied with a yes. According to the principal, Davidson had been with the school since 2004 and had always been a well-known teacher. Davidson was a social studies teacher at Dalton High School.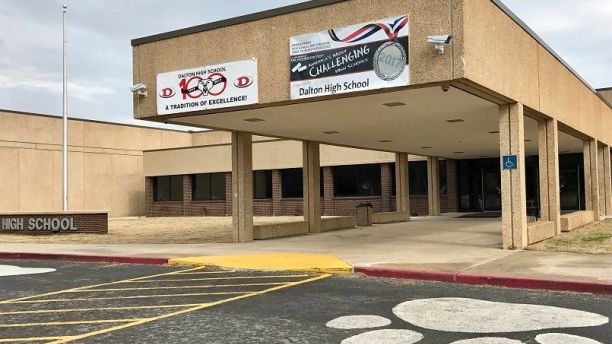 Although the police did not say what type of gun Davidson had, they did say it was some type of handgun and have recovered it since the incident occurred. One student did receive an injury to his ankle when running out of the school after being evacuated, however, no students, teacher, nor the principal were injured by the shot Davidson fired.
What do you think about this? Sound off with your opinion on this and let everyone know what you think!