Garth Brooks Acknowledges That He Was a "Horrible" Husband and Father: "I Had to Get My S**t Together"
As a parent and a husband, Garth Brooks has changed over the years, and he is open about some of those changes. The 61-year-old country music legend acknowledged that he wasn't the best parent or spouse early in his career but has since sought to make up for it in a recent interview with Billboard.
Sandy Mahl, a musician, and Brooks were married for the first time in May 1986 after dating for 13 years.
After their separation in March 1999, they eventually got a divorce in December 2001, but not before ushering three children into the world: Taylor, 30, August, 29, and Allie, 26.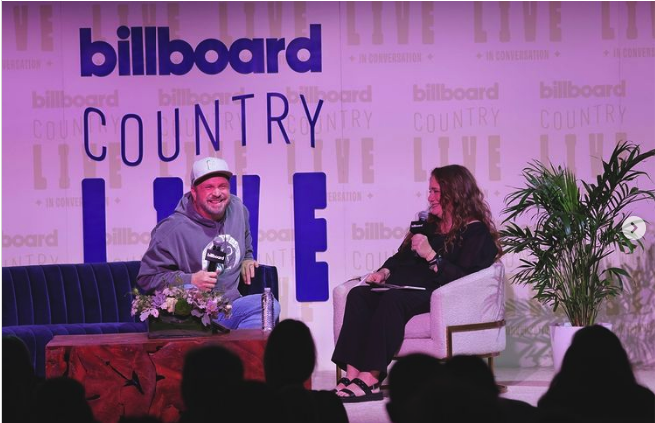 "I sucked at being a husband, I was horrible at it. I was horrible at being a dad. I had to get my s–t together," Brooks said in his Billboard interview.
He acknowledged the negative press he had received in the beginning of his career and said that, under different conditions, he would have been fired.
"I was a lousy husband and man, and it got me on the first page of USA Today. Without social media, I never would have made it through that," said Garth Brooks. He finally realized that something had to change, so he did when he began dating Trisha Yearwood, a fellow country musician.
They met in 1988 and were fast friends, but they didn't start dating until after Brooks and Mahl's separation. Before Brooks proposed and they were married on December 10, 2005, they dated for three years. The past 17 years have been spent together in a happy marriage.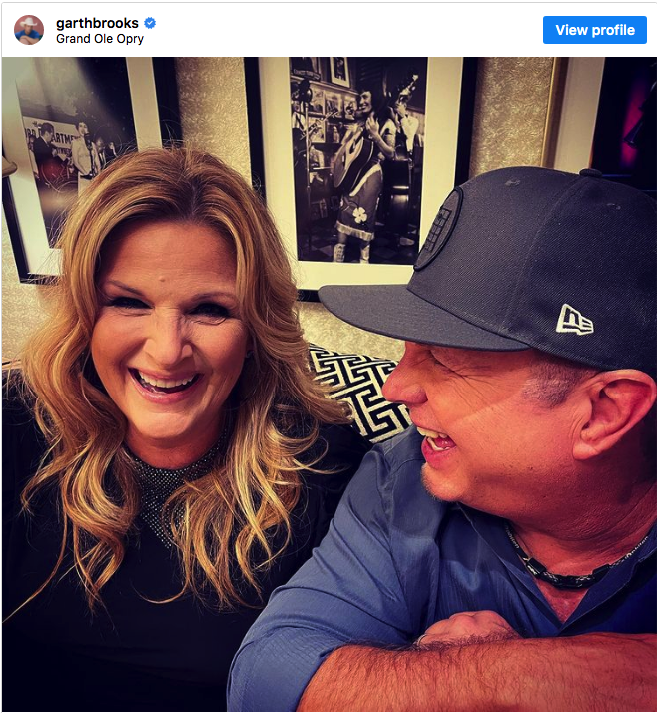 About his wife, whom he referred to as an amazing "bonus mom" to his three girls, Brooks remarked, "I will tell you this, the person you're with does make a huge difference in your life." Over the past 20 years, the pair has frequently extolled their love for one another and knows how to keep things interesting.
In a May interview, Yearwood admitted that she and her husband still flirt a lot and that every day is like their first date. Brooks acknowledged in a subsequent interview that it was obvious why he loved his wife. He told E! News, "Come on, you can see why I'm in love with her.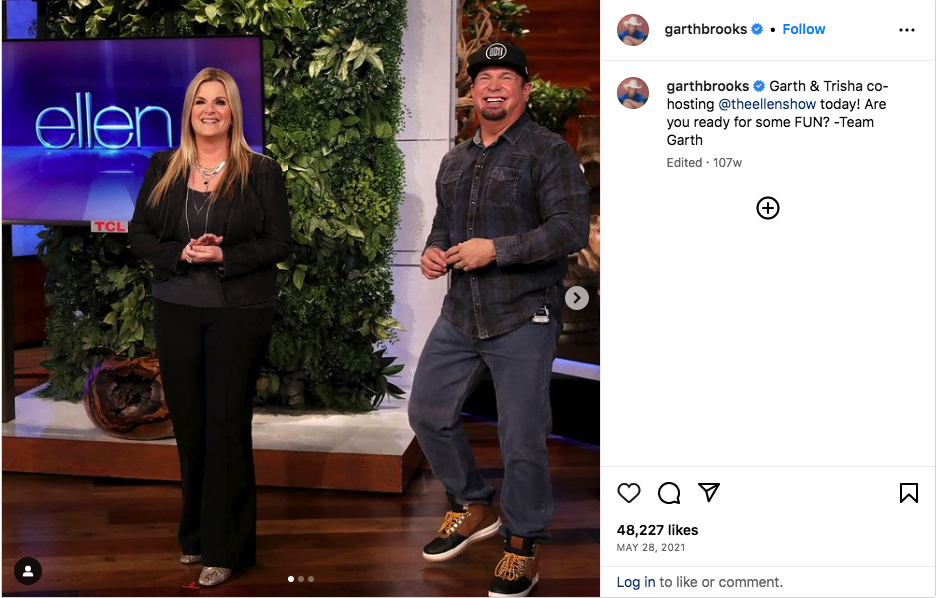 Garth Brooks discussed the cancel culture and how he doesn't stop listening to bands just because they are canceled in his interview with Billboard. "Don't assume that The Chicks' music wasn't good just because their concert was abruptly canceled. They had excellent music," he said.
He mentioned some of the artists, like Luke Combs, The Chicks, and Lainey Wilson, from whom he greatly anticipates hearing new songs. For those who are interested, Brooks wants to release some new music and will shortly start his new residency in Las Vegas, Nevada.
Chris Gaines, a country music performer, is set to release new music under his alternative rock character. He also has plans to produce a new duets album with his wife, Trisha Yearwood. As part of his new residency there, fans may witness him play in The Colosseum at Caesars Palace.
Additionally, Garth Brooks is currently engaged in other endeavors. Brooks is currently attempting to open a brand-new bar in Nashville, Tennessee, in addition to his musical activities. The business will be called "Friends in Low Places Bar & Honky Tonk" and will be located at 411 Broadway, in the famous Lower Broadway neighborhood.