Please Share This with your Friends and family on all social media sites – Writical Admin
After the wedding and wedding reception was over, the bride's family, her parent's Christopher and Denice, her sister Jennifer with her husband, Neil and their two young daughter's, Katie and Grace, all piled into the limo that was going to take them all home. They had fun that day. Their whole day was filled with laughter, joy, and being together as a family. What happened next should not have happened. But it did!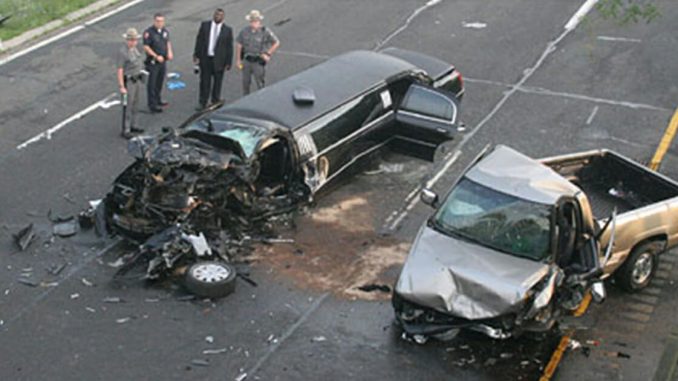 As the limo driver pulled away with the bride's family in the car, they didn't know that a drunk driver was driving on the same road as them at the same time. Neither did the bride and groom. The groom, David said he remembered watching the limo pull away with little Katie waving at him happily. He didn't realize at that time that, that would be the last time he would see her alive again.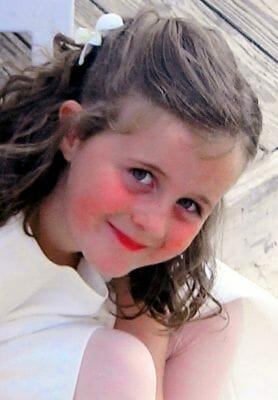 As the limo driver drove off with the bride's family in it, a drunk driver was driving toward them since he was on the wrong side of the highway and was too drunk to realize it. He had, had 14 drinks not too long before he got behind the wheel of his car. Something he should have never have done in the first place. Something no one should ever do if they are drinking, even a little bit.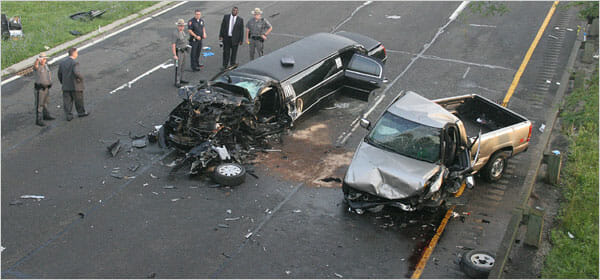 Because the drunk driver, 24-year-old, Martin Heidgen, was drunk behind the wheel, not to mention he was driving on the wrong side of the highway, he hit the limo with this family inside, head-on smashing it. The limo driver was killed instantly because he was smashed with the engine of the limo, the bride's father, Christopher had two broken legs and would have to have one amputated later. The bride's mother was severely injured, Neil, the bride's brother-n-law, had a broken back from the wreck and was crawling to get help, little Grace was stuck in the wreckage and then Jennifer, the bride's sister, had  an injured foot. She frantically looked around the limo for little Katie and was horrified at what she saw next. The seat belt had decapitated her body from her head. Jennifer was in shock after seeing her daughter's head cut off from her body.
Not only was the man who caused all of this drunk and driving when he shouldn't have been, but he was speeding at 70 mph and was driving down the wrong side of the highway for two miles before this horrific crash happened.
One of the first responder's on the scene, Michael Tangney, who wasn't just a police officer but is  also the bride's uncle was walking to the limo when someone told him to go back because he didn't want to see it and it was bad. As he got closer, he realized it was his family in the car. He looked around and what he saw next was not anything anyone would want to see. Jennifer was sitting on the curb with her daughter, Katie's head in her hands. She looked up at her uncle and realized she would have to hand her daughter's head over to her uncle, the police officer, so she kissed her daughter's face for the last time as tears streamed down her face.
Jennifer and Neil wanted to share their story in hopes that it would maybe stop people from drunk driving and hurting other people. The man who was drinking and driving that night, Martin Heidgen only received 18 years in prison for tearing this family apart!
Share this story with everyone you know so that maybe, just maybe, people will think twice about being drunk and getting behind the wheel of a car. What do you think about this awful story? Sound off with your opinion on this and let everyone know what you think!