Jason Haney is a thoughtful construction worker. He wanted to cheer up the hospital kids next door. The kids are from South Bend's Memorial Children's Hospital, Indiana. For that he came up with an ingenious idea. He along with his daughter made an 8 foot tall of "Where's Waldo". This construction worker hides Waldo every day and notified the children to find it. Once, Jason Haney was notified that the kids have found it, he would change it again. Haney even created a Facebook group for the children to share their find. This construction worker hides Waldo to bring a smile to the faces of little children. The father daughter duo is planning to introduce minions in their next project. One must visit this Facebook page to find out more.
Jason Haney wanted to bring to the faces of the little kids in hospital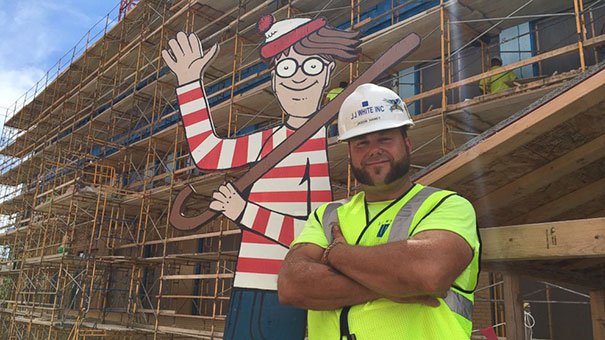 He with his help of the daughter made 8 foot tall "Where's Waldo" cutout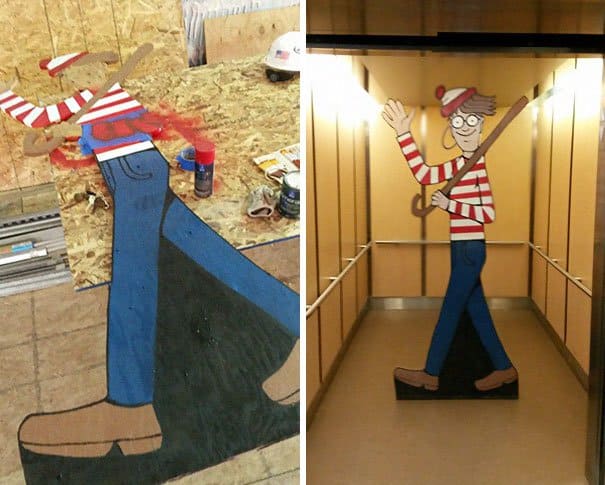 The hidden Waldo is then tasked by the children to find them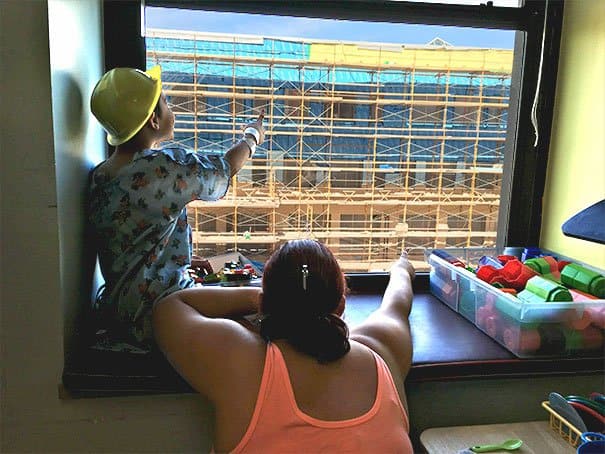 The location of Waldo is changed daily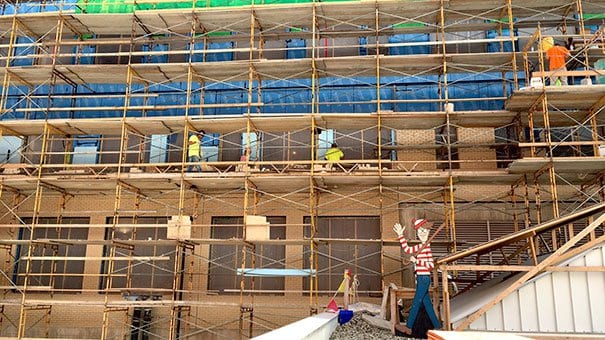 Children love finding Waldo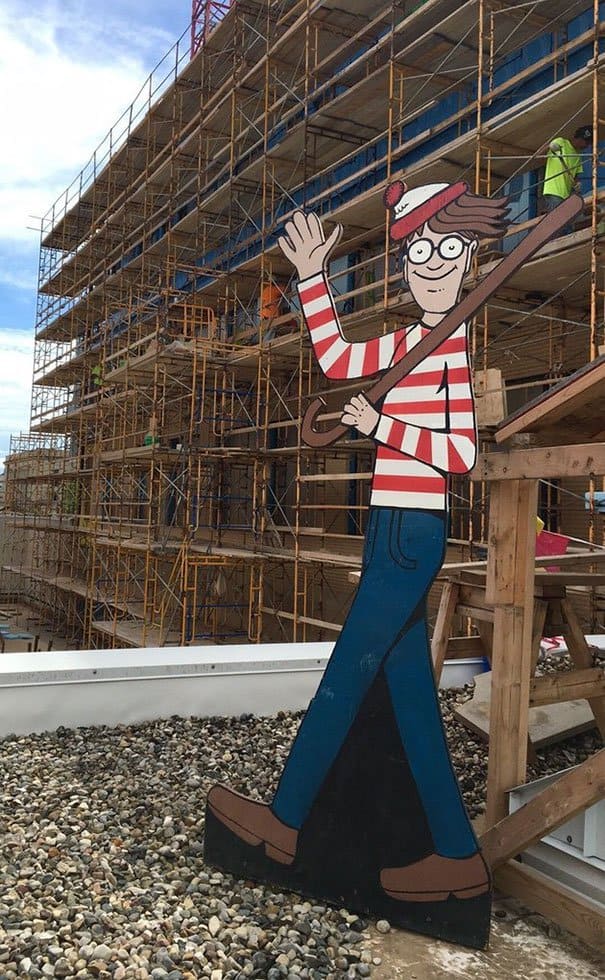 Can you spot Waldo from this picture?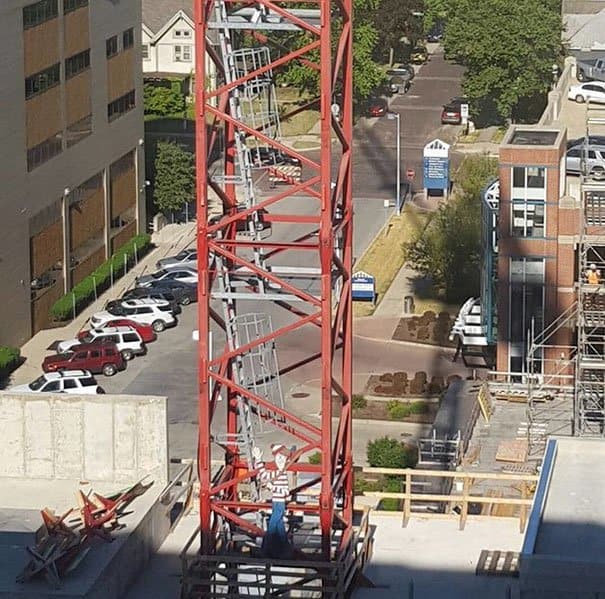 Now can you see him?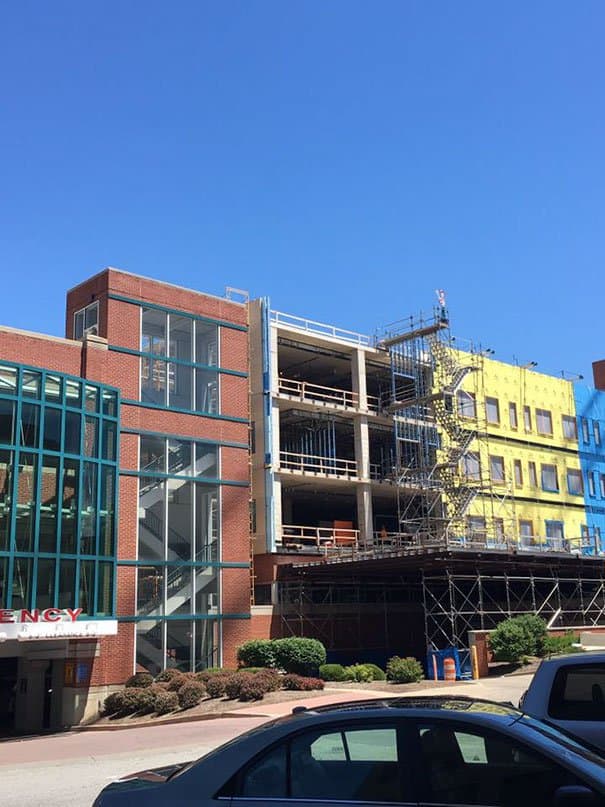 If you find the previous one to be easy, then try this one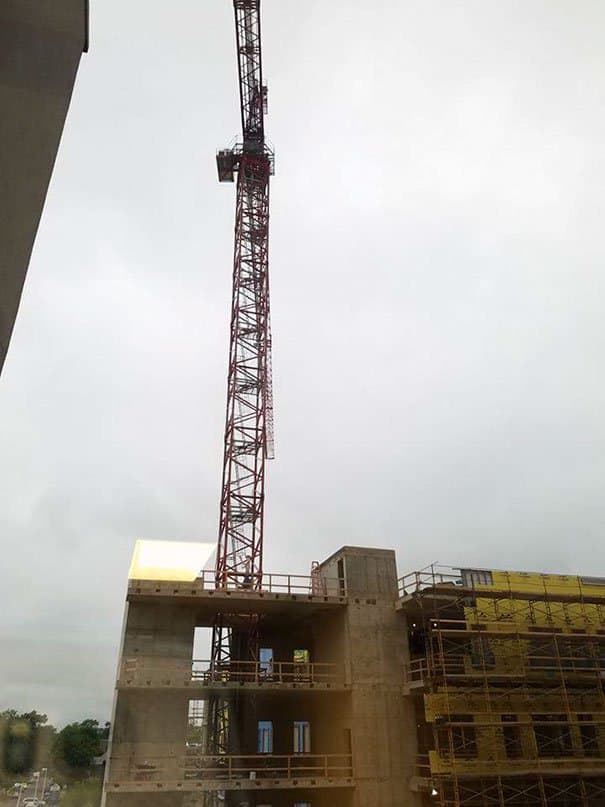 Share this amazing story with your family and friends on every social networking websites you are currently hooked onto.