Cats are known to be notorious when compared to dogs and are naturally known for their predatory skills. Cats come with an instinctive ability to hide themselves in the perfect hiding places so that they remain unnoticed while catching their prey. But somehow, not all cats find the best hiding places and end up failing miserably at it. Thus, we bring 16 cats who couldn't camouflage themselves the way they thought they could and the pictures are simply hilarious which are sure to brighten everyone's day.
I closed my eyes, now we both can't see each other.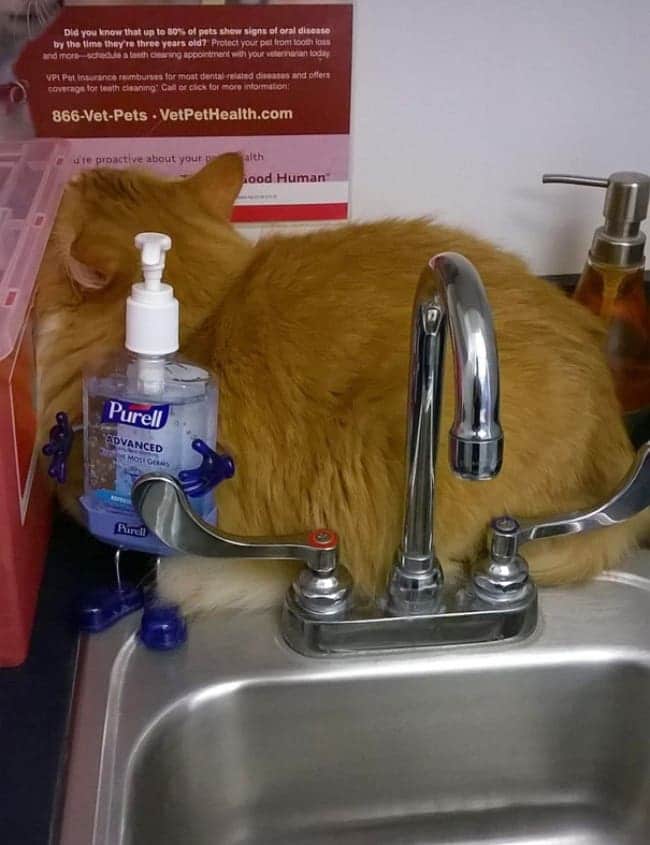 Cats mistake sink to be the perfect hiding place.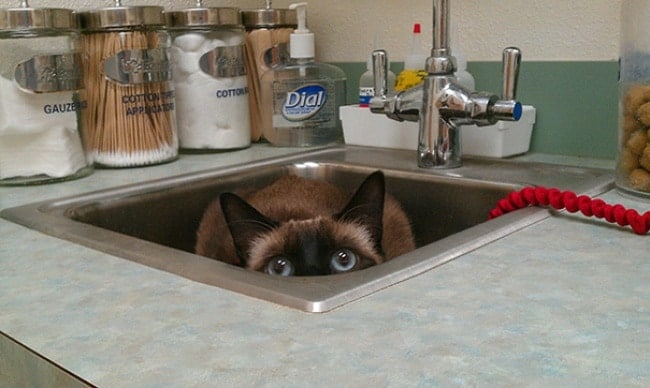 It isn't a perfect camouflage till you hide your tail.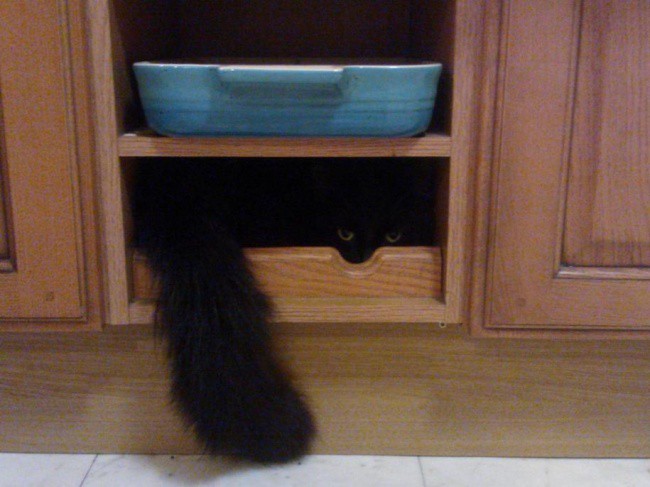 Just don't open the tap.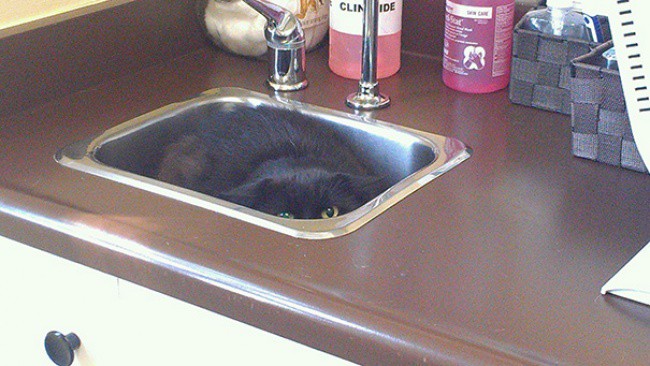 Almost perfect blend in the surroundings!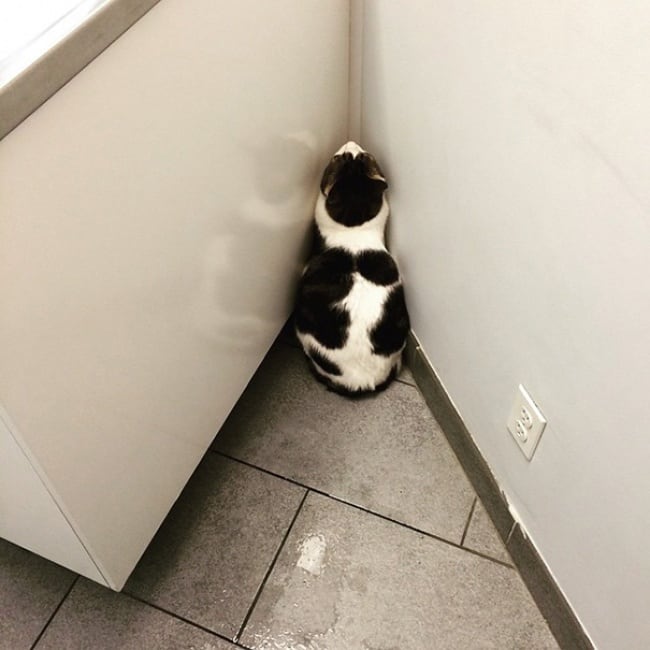 Not everyone can hide in the crowd.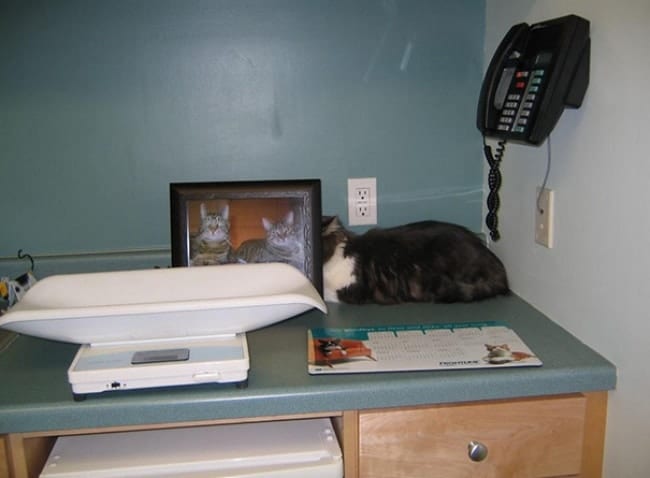 No matter how high you are, you will always be found.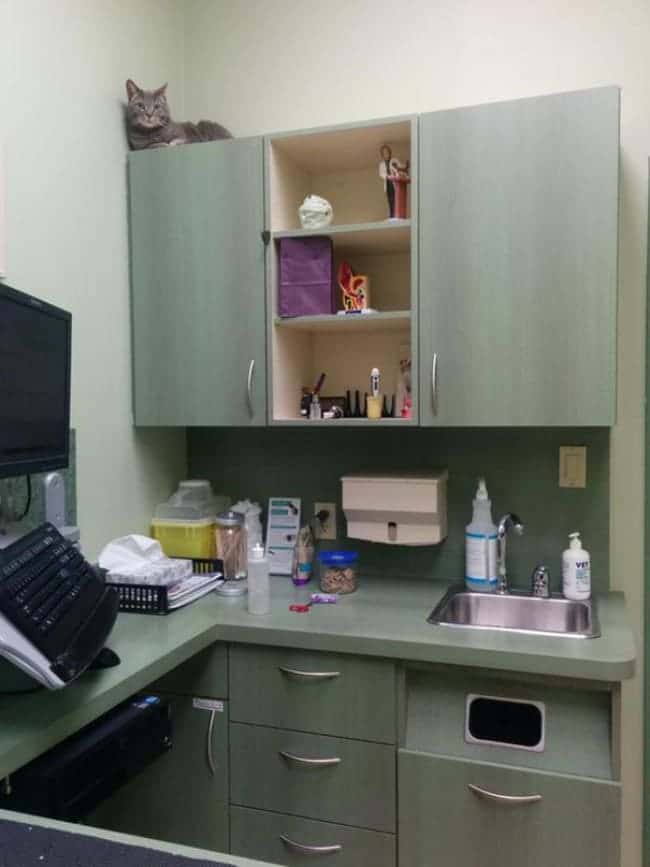 Pretending to be just another door handle!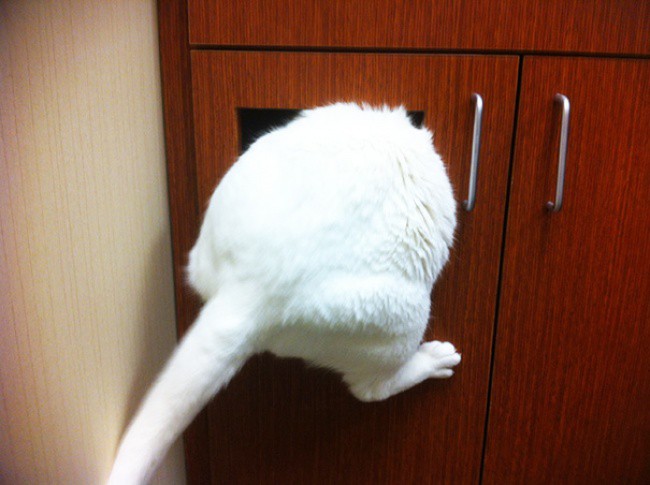 The box doesn't fit you anymore.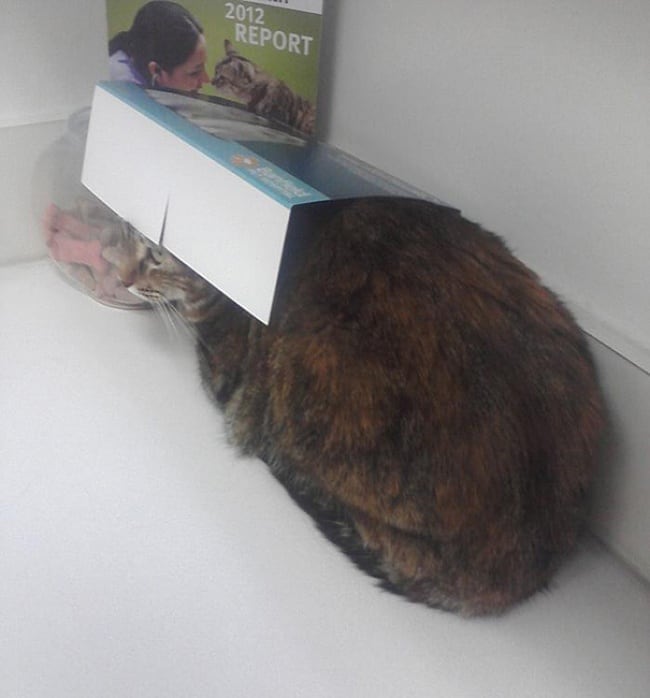 The inseparable bond of computers and cats, courtesy the internet!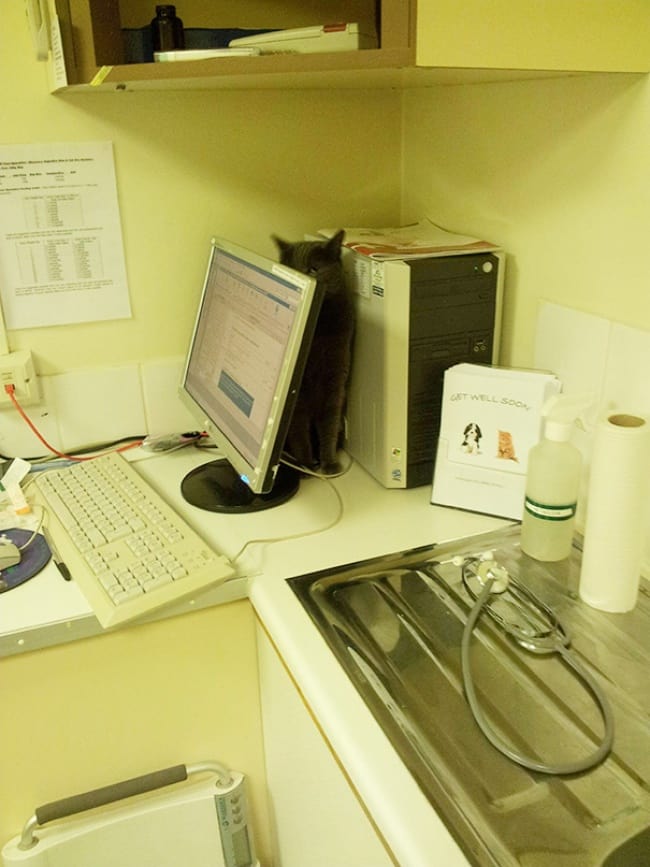 Failed camouflage with the cards in place.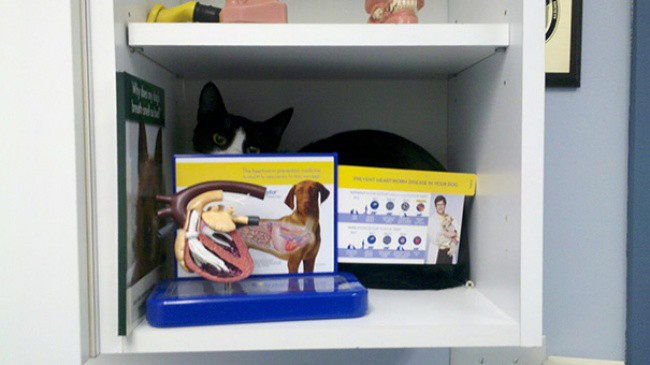 Oh, yes, none can see me.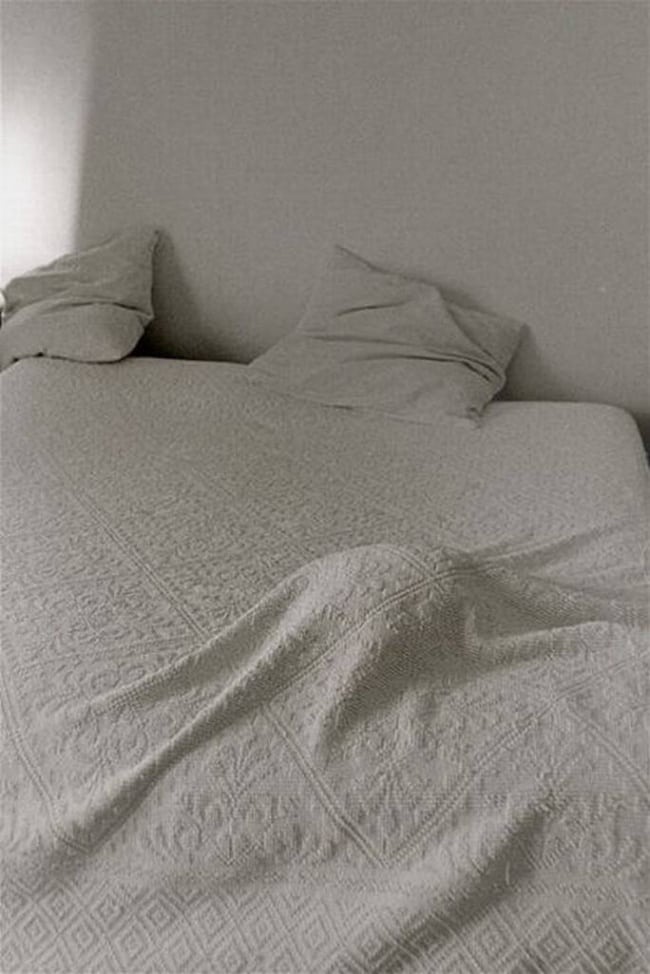 The best failed camouflage attempt ever.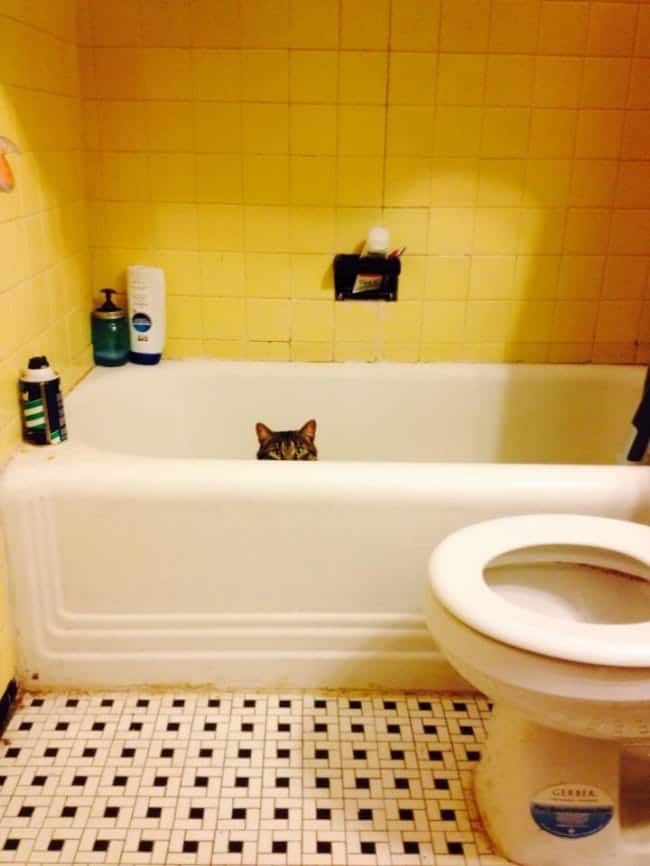 Finally he opened the drawer.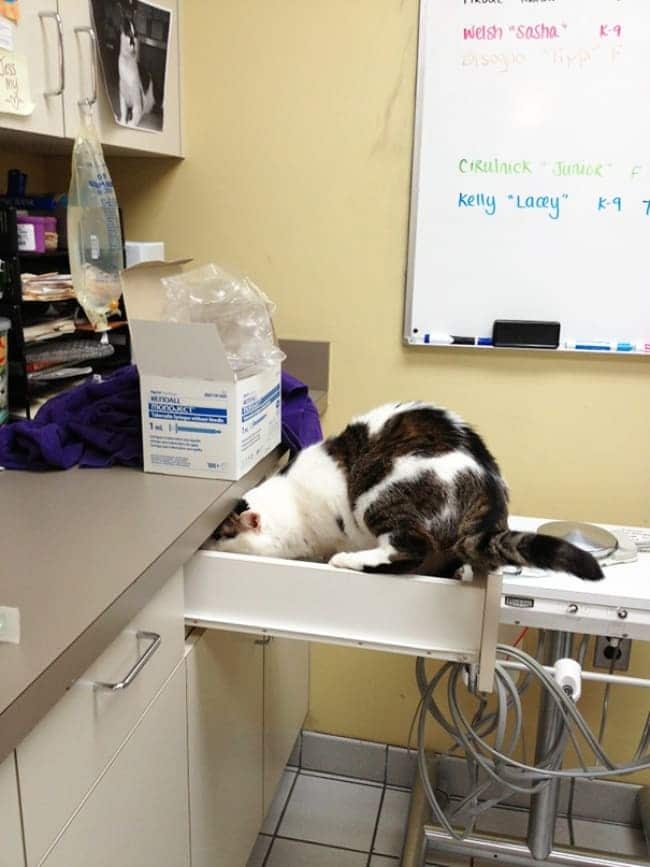 This hiding place always works.
The cat has just started his Ninja training.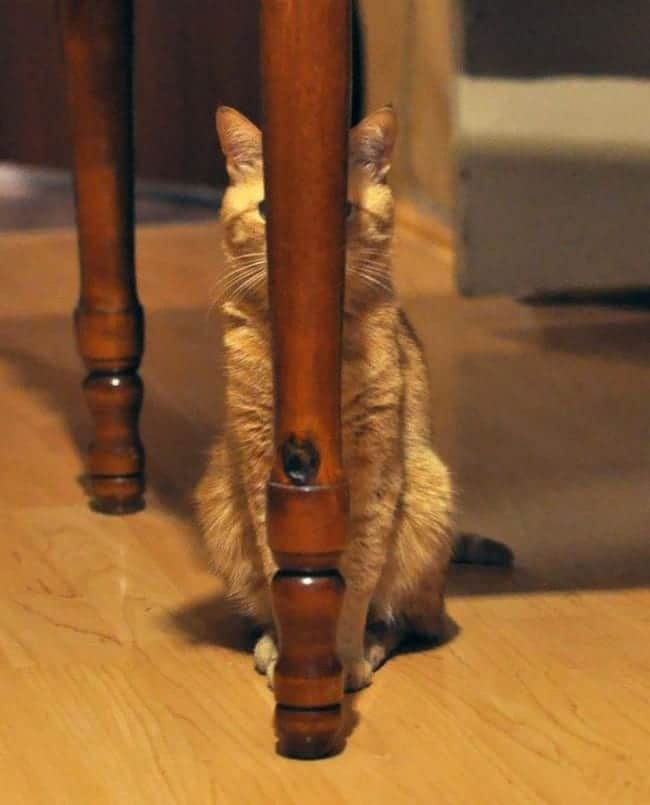 Share this post by suing the social icons given below.