This is a true incident at a pet shop in Taiwan. At JoLinn Pet House, there was a plastic barrier that was separating two good friends. This cat could wait to meet with her puppy friend who was in another enclosure. The kitten hatched a plan to escape his confinement and play with his beloved friend. The cat escapes pet house display in a clumsy manner and did a balancing act on the fence. The main trouble was reaching to another enclosure which was difficult. The puppy on the other hand was very excited to meet with his beloved friend and started jumping. Check out this post to know whether the cat escapes pet house display or not. Check out this Facebook page too.
The separation was unbearable for the kitten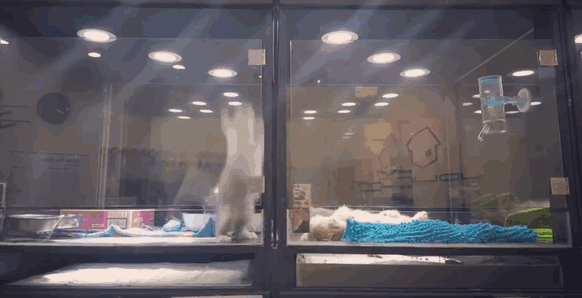 So the kitten decided to escape the booth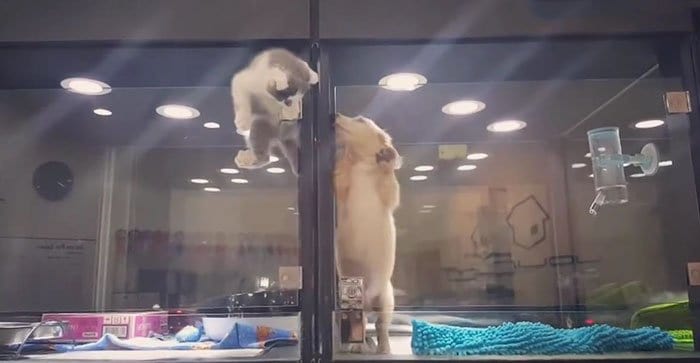 While the adorable kitten was trying to cross the barrier, the puppy seemed very excited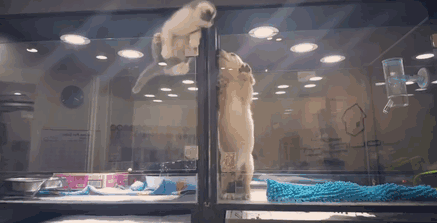 All it needed was a courageous jump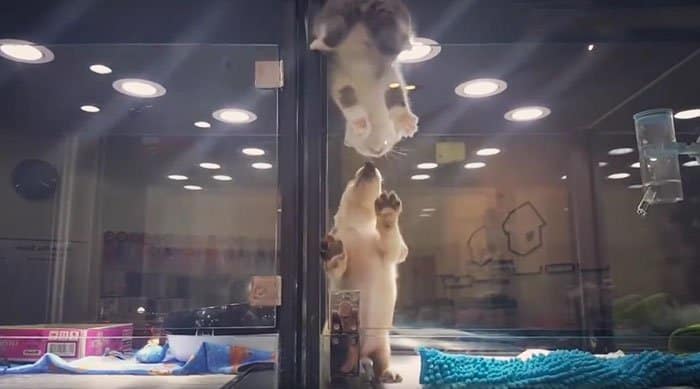 They finally were together.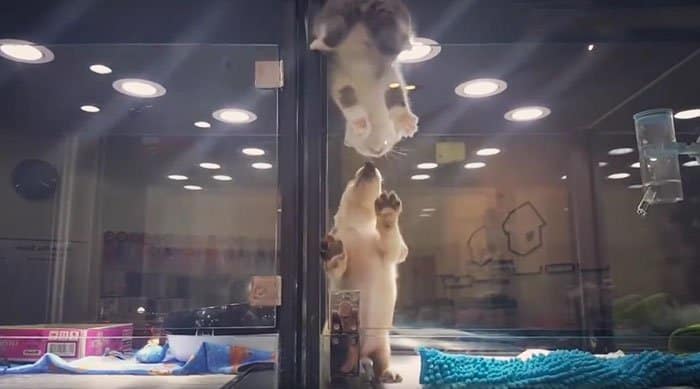 Check out this escape video.
Share this priceless post on Facebook, and Twitter.