Wine lovers would know the different between a red wine and a white wine. Wine tasting enthusiasts knows which wine to consume with which food. As a custom, red wine is taken with red meat whereas white wine is taken with white meat. But have anyone heard about blue wine? It seems that not many people know about this type of wine. A Spanish startup up by the name of Gik came up with this wine. They want to enhance the drinking experience of the people. This wine is made with the collaboration between University of the Basque Country and a food research institute, Azti Tecnecalia. The blue wine is evidently made from red and white grapes. The color of the wine comes with an amalgamation of indigo dye and anthocyanin (it is present on grapes skin). For now this blue wine is available in few countries of Europe. The price of this wine is just £8.
This is how blue wine looks like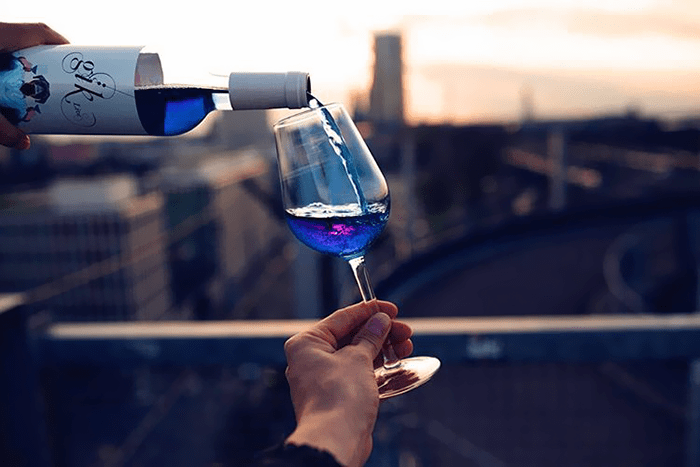 This drink is made by Gik which is a Spanish startup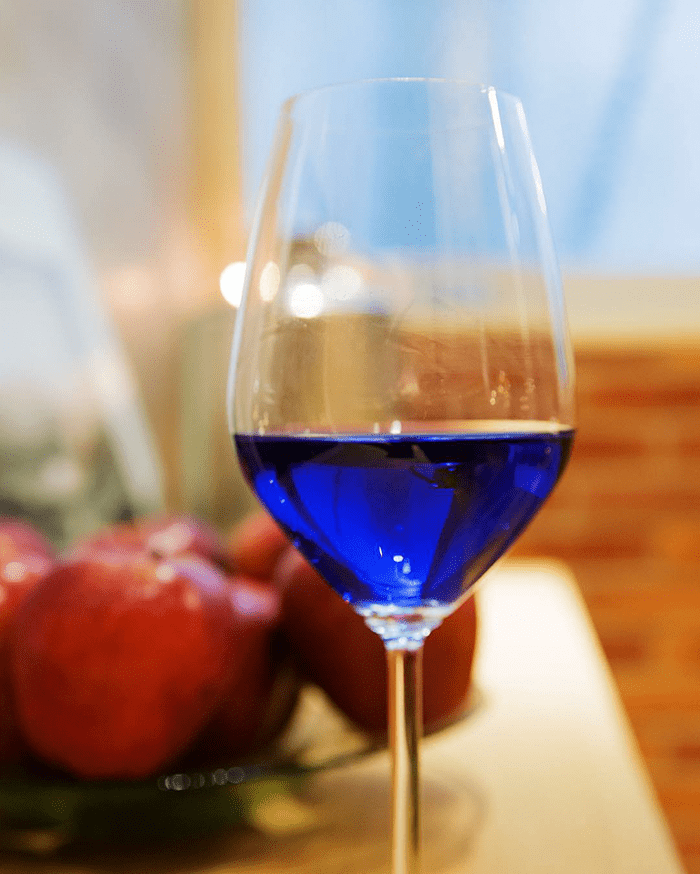 Basque Country University and a food research also collaborated on this project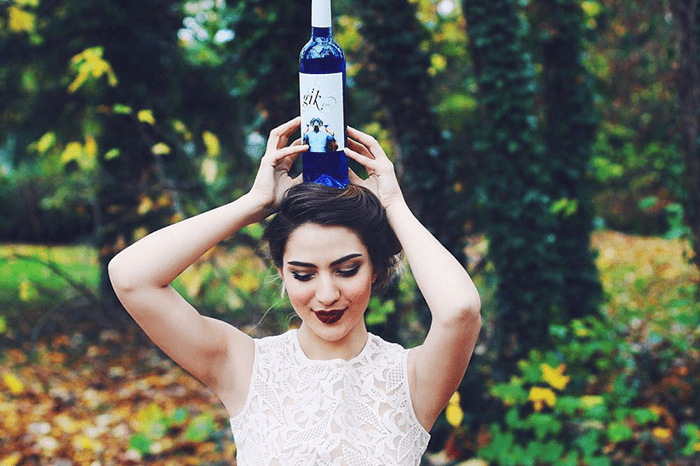 The grapes are sourced from the vineyards in Spain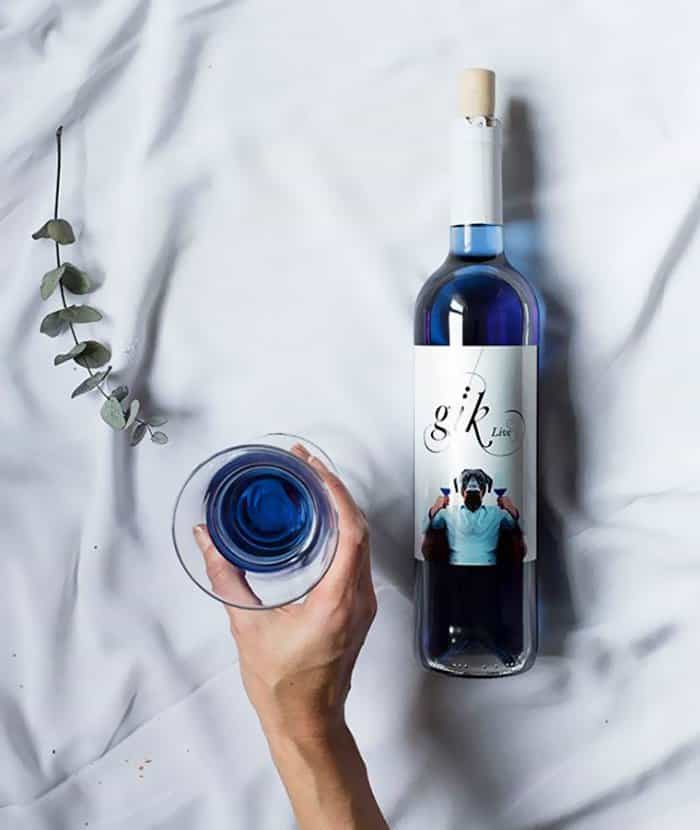 Pigment from the grapes produces anthocyanin, which gives the color to this particular wine.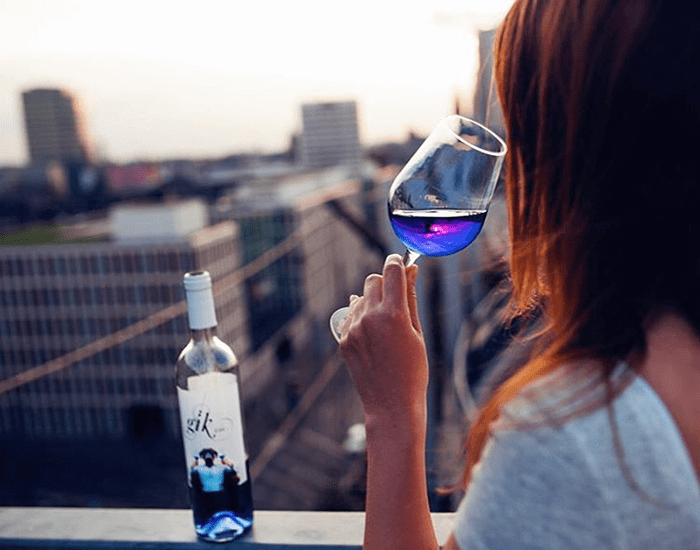 Which food will be good with this wine is a big question for now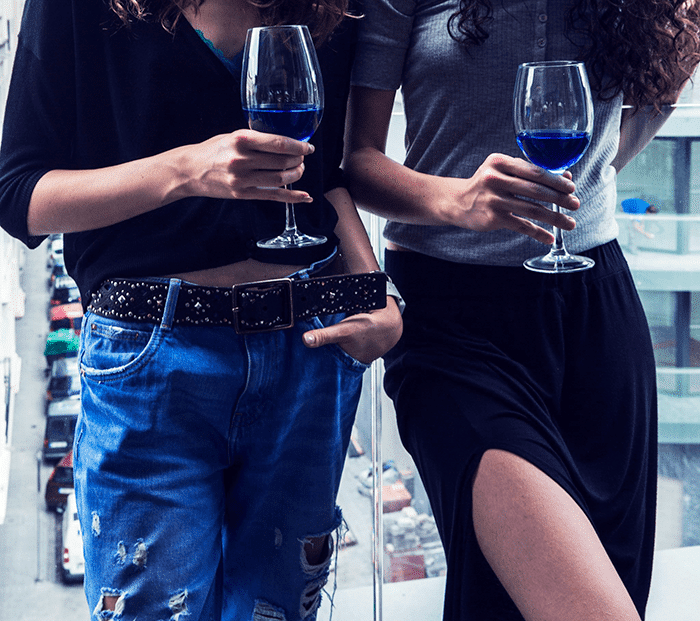 The cost is just £8 and will be available in European market soon.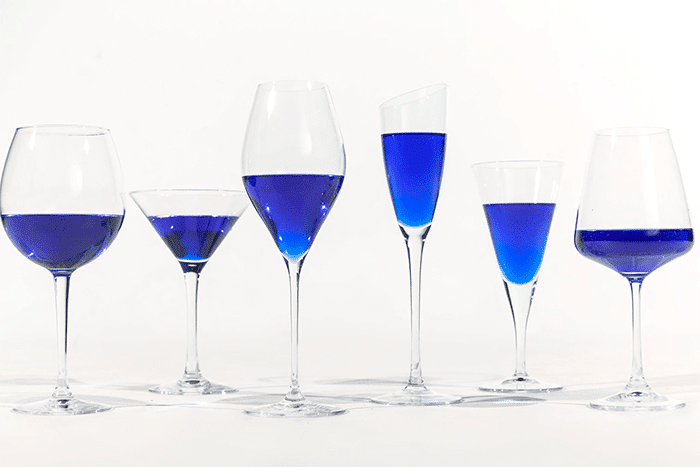 Have a look at this video for more info.
Share this interesting post with your family and wine loving friends by using the social icons given below.