It is an absolutely adorable moment. A four month old baby Leo sees his mom clearly for the first time and broke into a beaming smile. Leo suffers from OCA, a rare condition which affects coloring to the skin, hair and eyes.  It has left him with extremely impaired vision. So, little Leo has never been able to see his mom clearly until he tried his new glasses for the first time.
Child Leo sees his mother clearly for the first time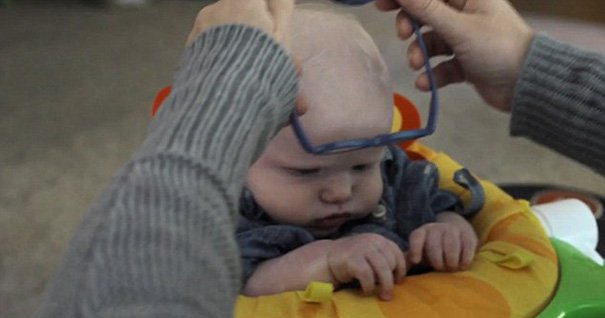 He suffers with a rare disorder which affects his eyesight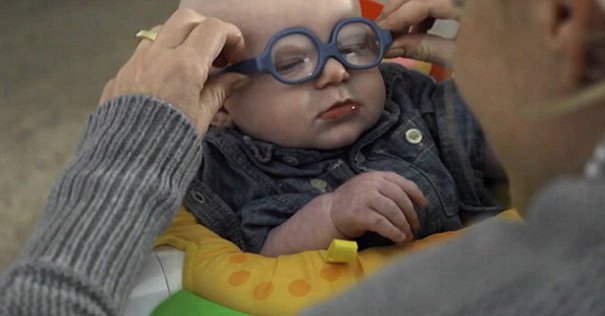 Leo has a pair of glasses pulled down over his head by his mother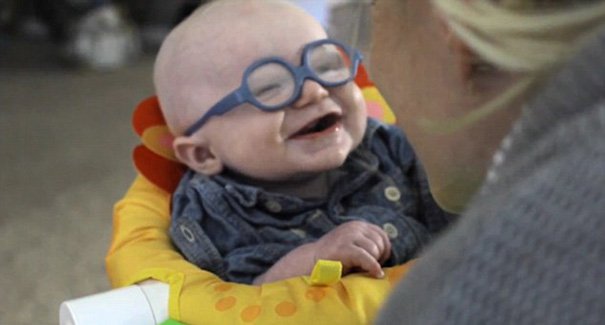 The baby focuses on his mother and beams with delight. He even giggles as she continues to talk to him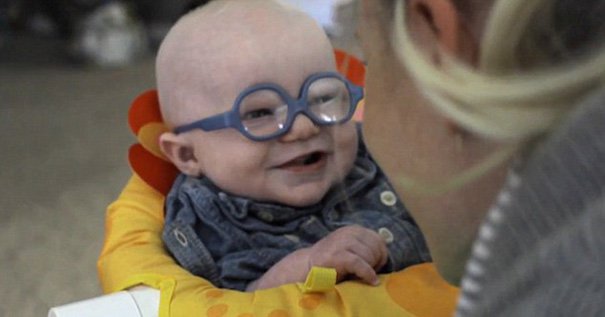 Watch this amazing video below. 
Share this adorable post with as many people as possible by using the social icons given below.