It's really interesting to see artwork made by using the natural environment. Brendan Schaffer of Schaffer Art Studios is very much inspired by nature therefore he makes the use of rocks, sand and grasses etc to create some unique and interesting masterpieces. This winter he was quite perplexed by the rich snow layer therefore he sculpted this beautiful snow sculptures.
This one is their recent winter project in which Schaffer Art Studio had build this mind-blowing snow sculpture of snow using fresh fallen snow.
They decided to turn this snow into a beautiful sculpture.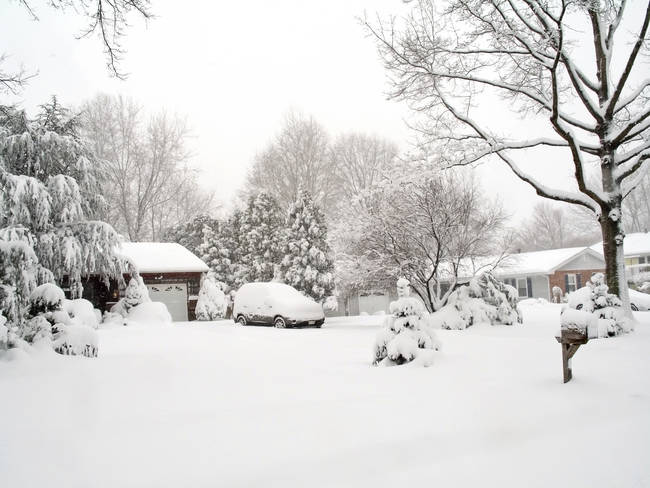 Making Snowmen is not so cool.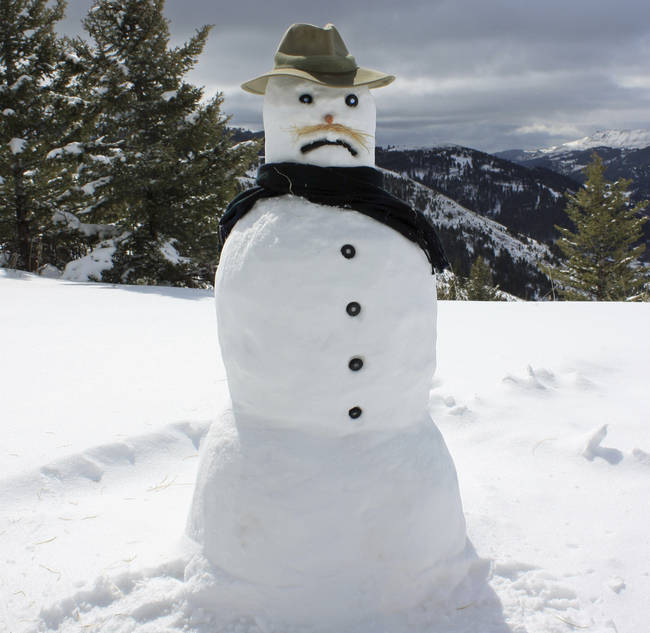 So, they decided to design a campfire with a marshmallow stick using the snow.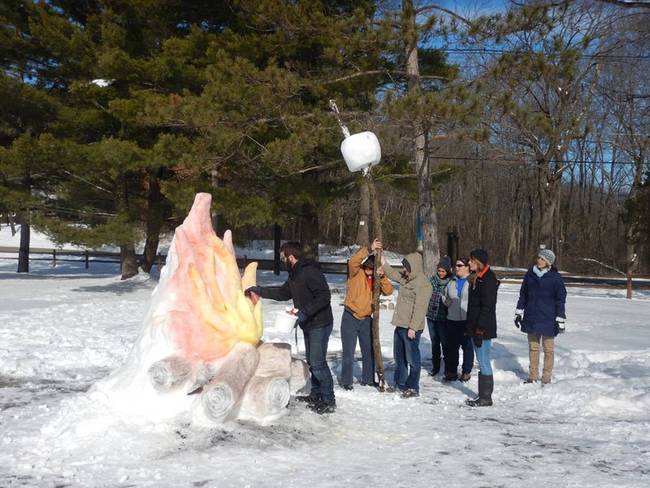 Using the spray colours and food colour, they added more detailing the glowing fire.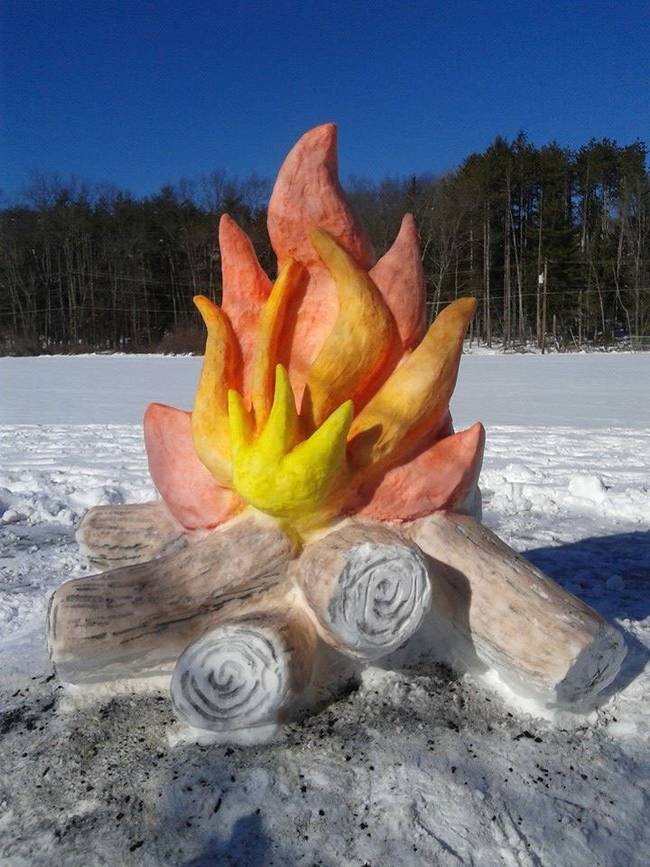 It's time to roast the marshmallow Schaffer!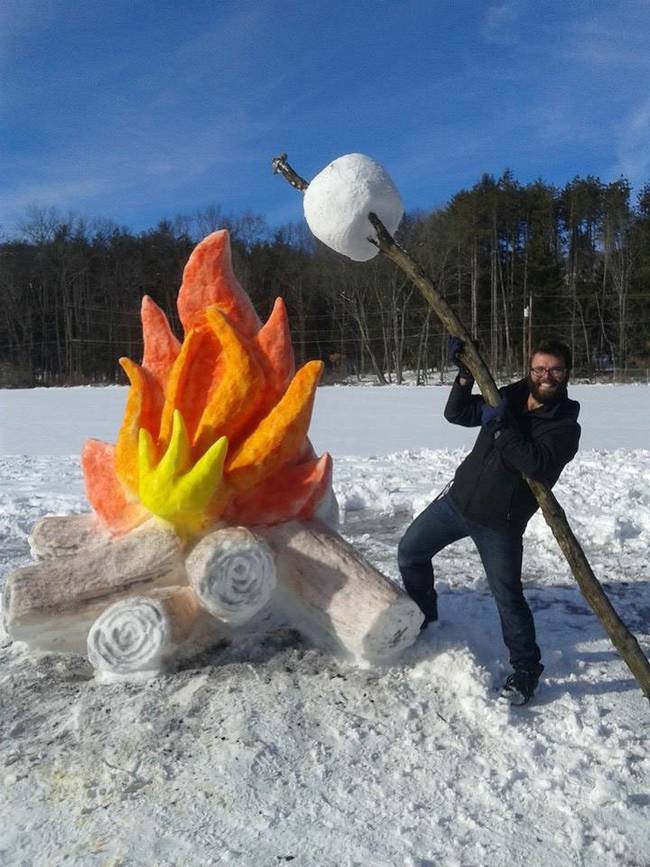 Making snow sculptures is full of fun. But this one is equally inspiring. For more of their work check out the official Facebook page of Schaffer studio.
Share this page to make other also know about this amazing snow sculpture.