This artist Spencer Byles had shown extraordinary devotion towards the art. He spent one long year in the woods of La Colle Sur Loup, Mougins and Villeneuve Loubet where he created these mind-blowing sculptures using the natural organic material. This dedicated artist worked really hard for create sculptures which are looking so natural and real.
Byles is quite secretive about his projects. You can know about his new project only after going there and taking the snaps of him while working.
Another beautiful aspect of his structure is that all of them are temporary by nature. None of the piece is long-lasting. The natural environment will eventually reclaim them. This man gives a philosophical touch to these organic pieces. They are just beautiful and impressive.
For more information, you can check out his Facebook page.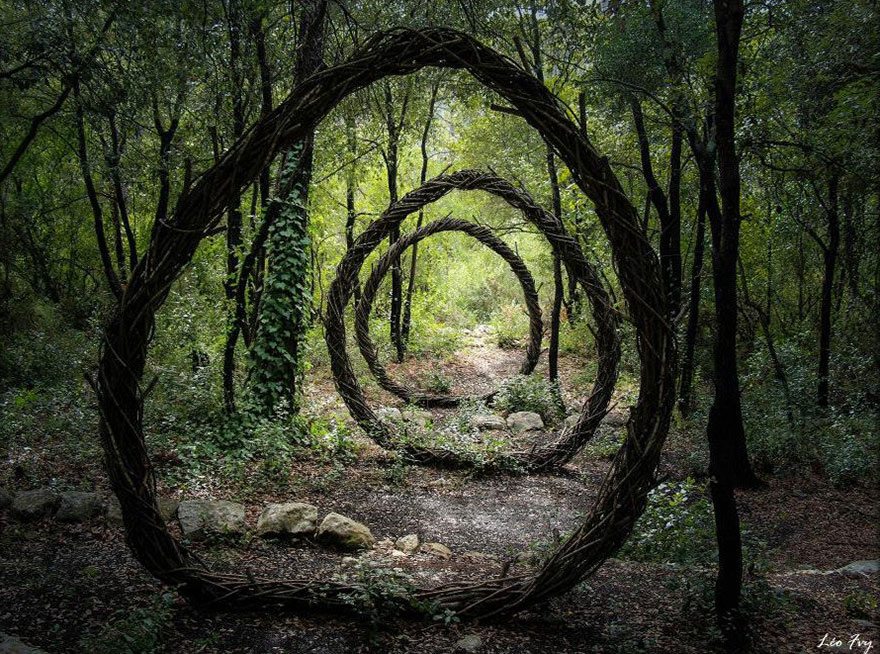 He has been making sculptures for over 10 years in the forest, he decided to convert this into a big project and required good photographer to capture it.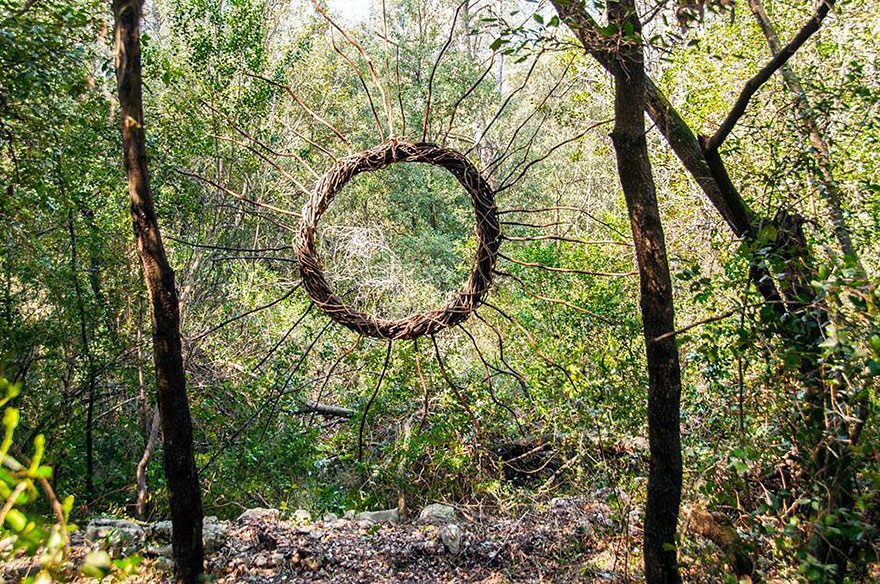 He then acquired permission to look out for the perfect sites where he can find the resources easily and had a unique awe to it.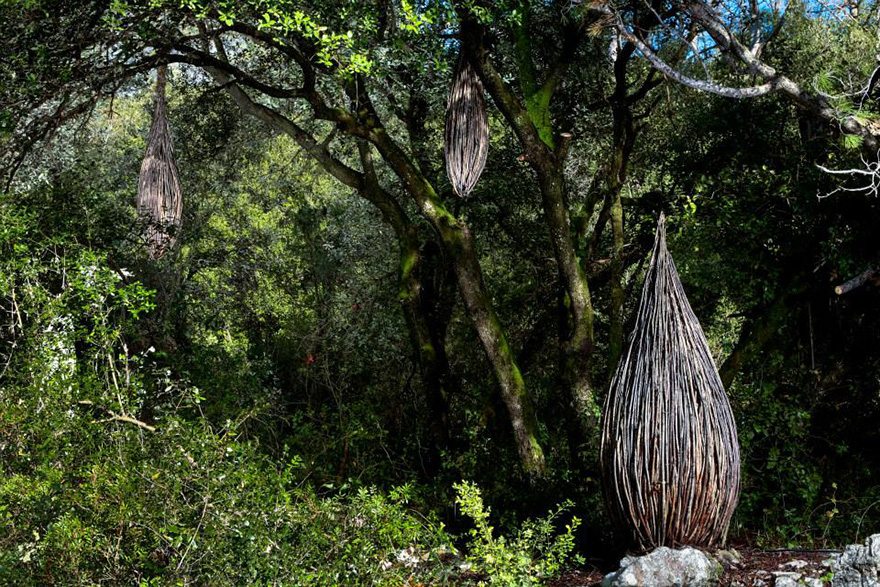 He didn't had a plan or drawing before he started, all the work he did was completely spontaneous. Each specific locations had different challenges and he completed at least 20 sculptures.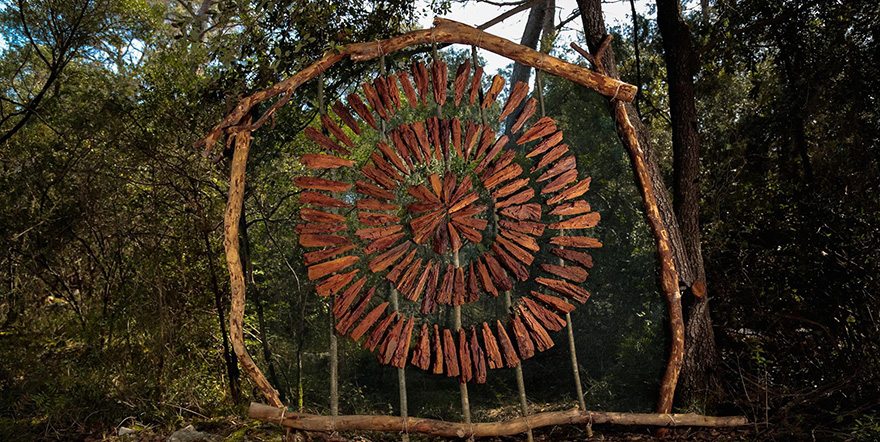 The artist had no idea what he was making, he eventually said that the viewers have to decide what they make out of it.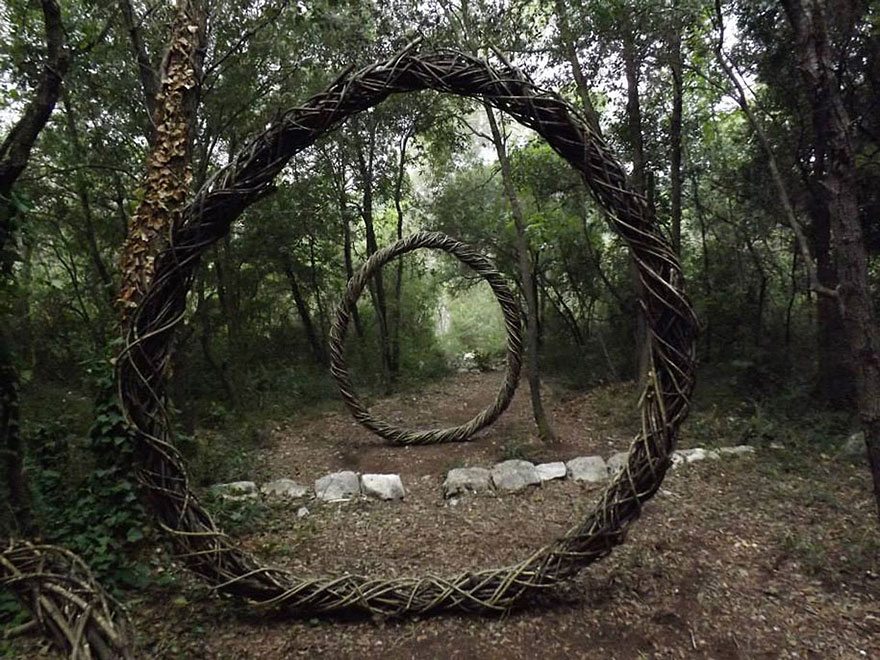 Mother nature also gave him few problems like mosquitos, hot weather and blistering rain. He took all those experience in his stride and went on with his business without any fuss.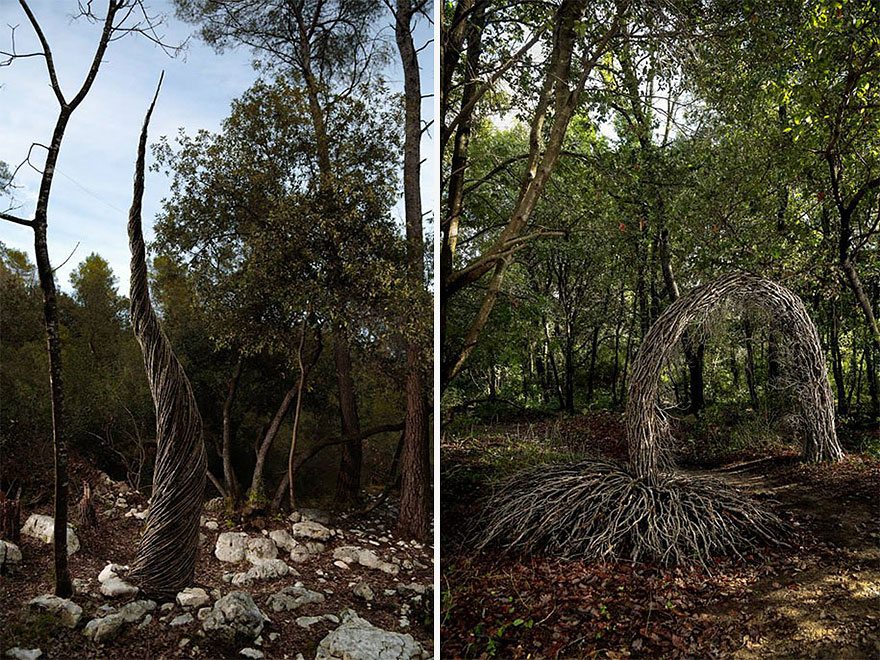 He spent a long time in the forest which was making him uncomfortable, apart from few tools he brought nothing with him.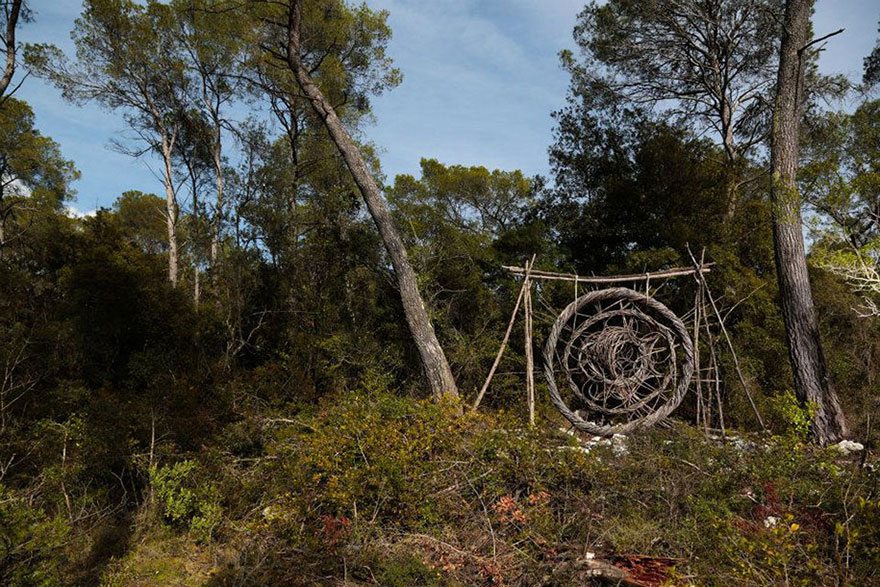 Spencer Byles being a social person it was very difficult for him to work alone in the forest, but he thoroughly enjoyed his "me" time in the forest pursuing his art.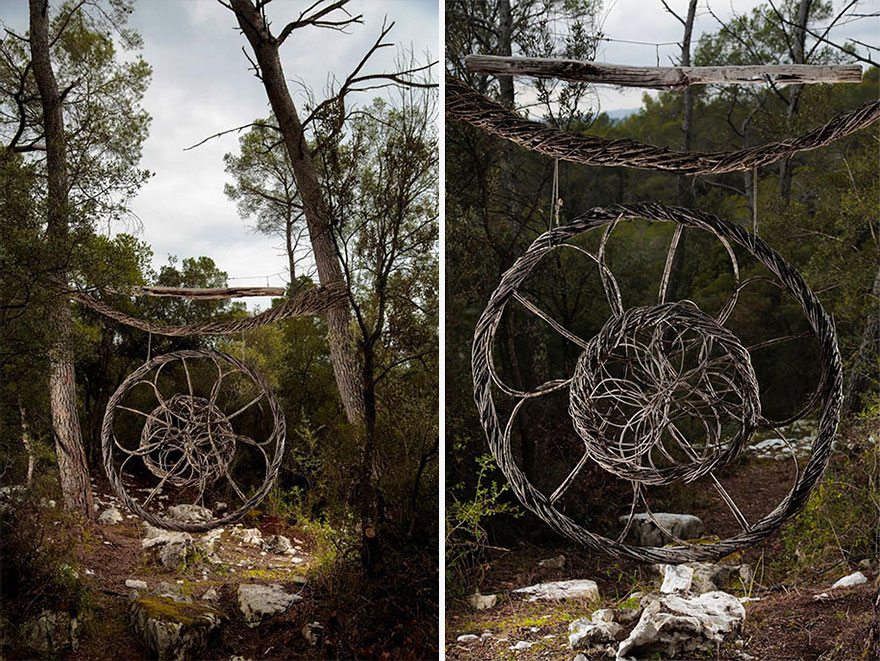 Byles found hidden objects in La Colle Sur Loup such as wires and ropes, he ensured that these items were used extensively to make his sculpture more unique and fresh.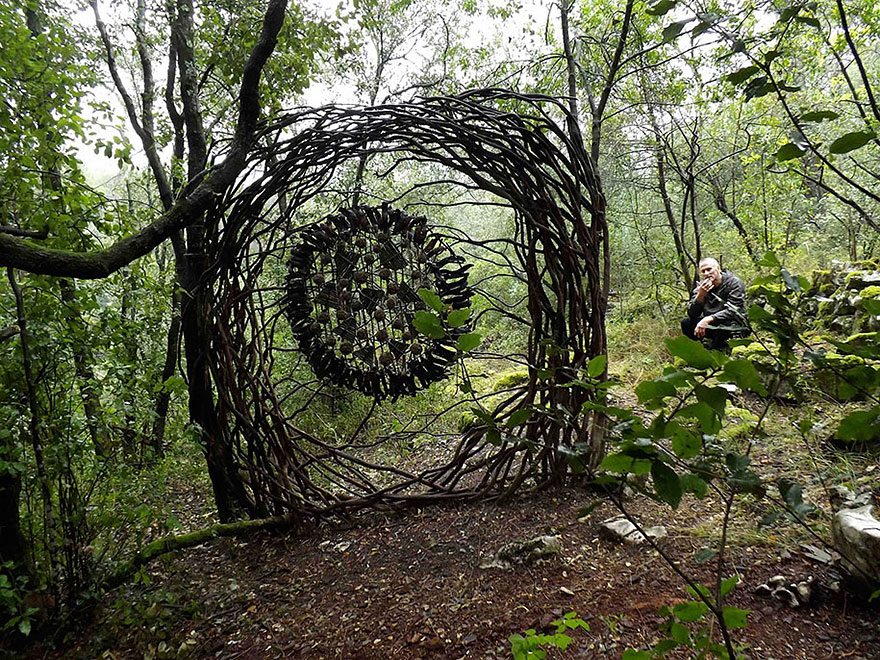 Many other discarded items such as bottles, keyrings, rings, glasses etc were also found, he inculcated all those items in his work.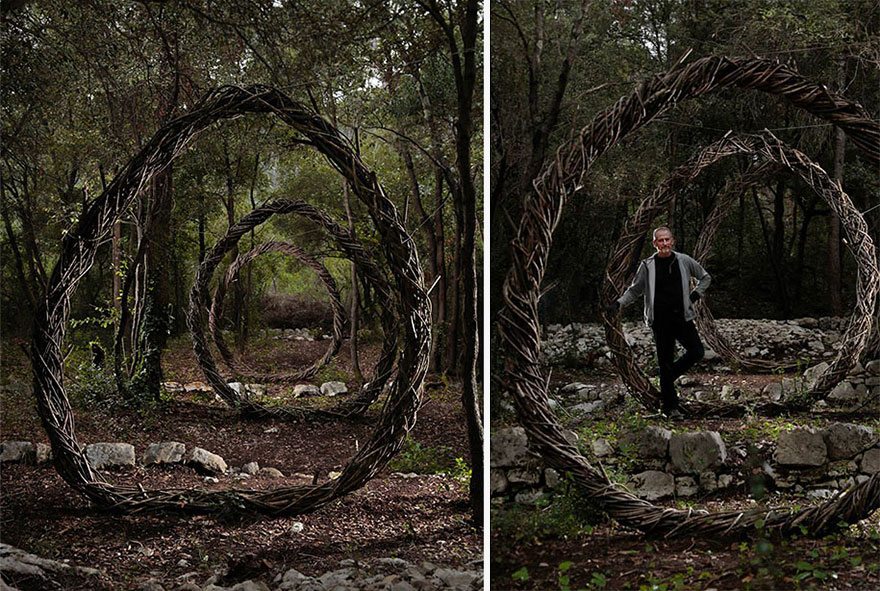 The artist also stated that his sculptures doesn't look out of order, it looked like mother nature had reclaimed it as his own.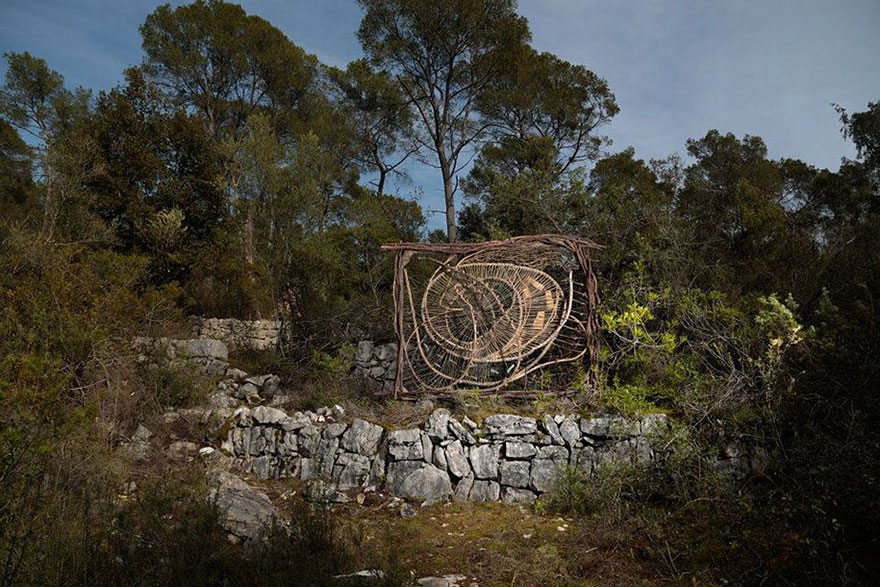 Byles could also see the changes natures goes through. The plants and trees were growing as well as dying.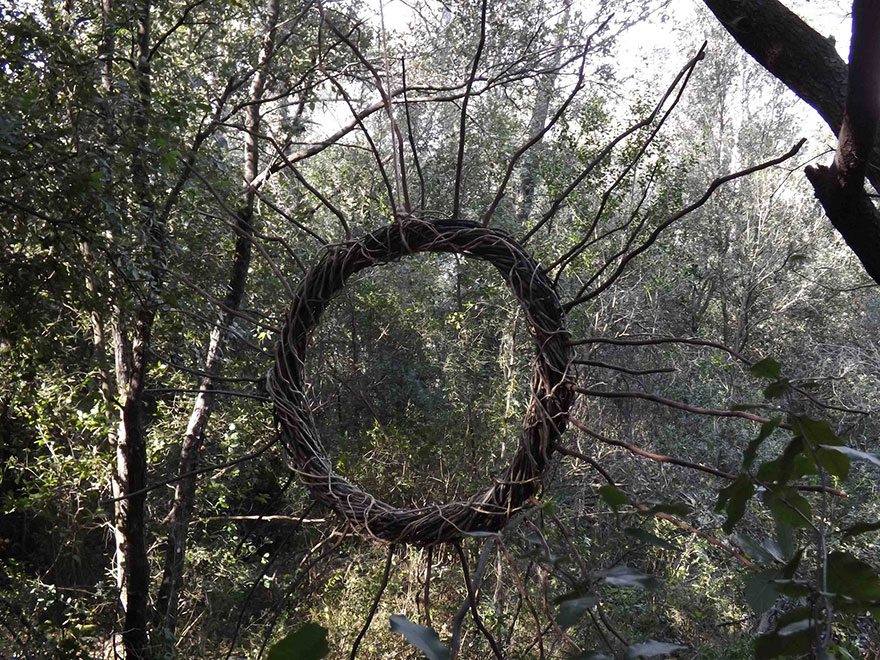 Spencer Byles is looking out for more such project in the future where he can enjoy the mother nature creations and work his magic to make himself and others happy.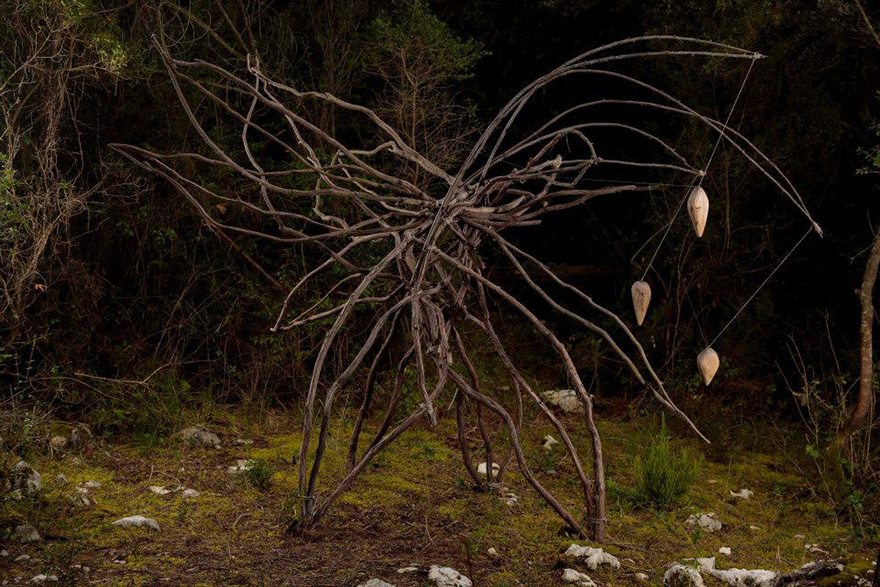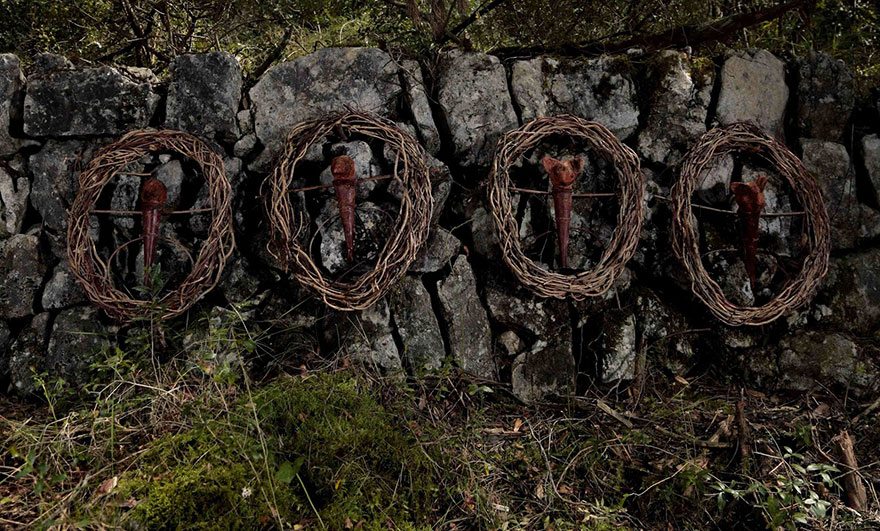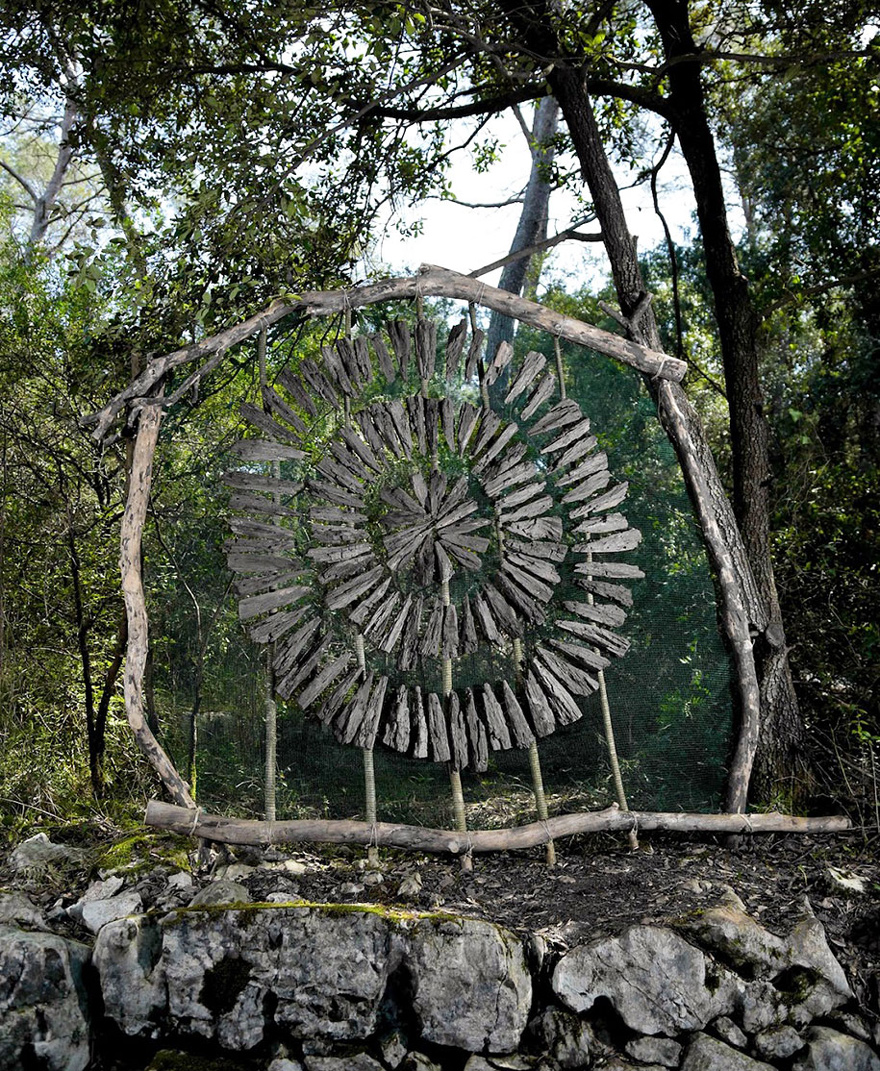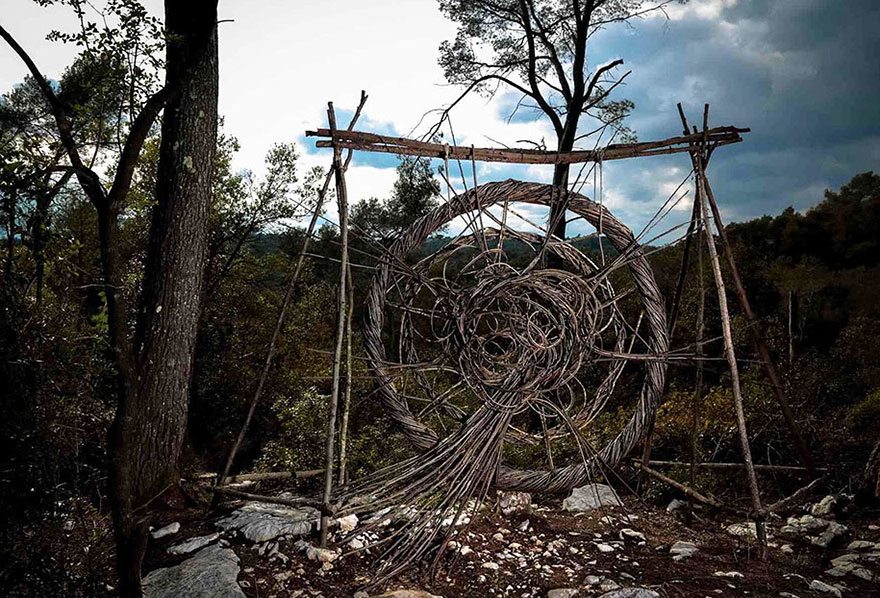 Writical wishes him best of luck for his future endeavours.
Share this page to make others also know about this devoted artist and his work.