Al Roker is commemorating his son Nick by reflecting on the previous 21 years he has spent with the youngster who has grown into a young man and "changed our lives."
In honour of Nick's 21st birthday, the Today weatherman shared a cute video montage with images of him over the years set to Vanessa Williams' "Oh How the Years Go By."
"Wow," Roker wrote. "#andjustlikethat 21 years ago, this young man changed our lives. Nick Roker, I love you and you make me so proud. #happybirthday Nick."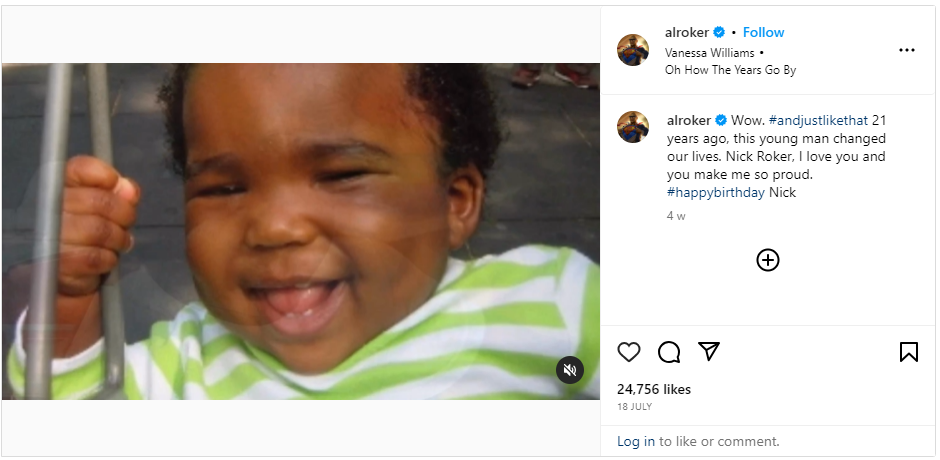 Roker and Deborah Roberts' 24-year-old daughter Leila is the couple's only child in addition to Nick.
The weatherman has a 36-year-old daughter from a previous marriage named Courtney.
After sending Nick off to college the previous year, Al and Deborah found themselves empty nesters.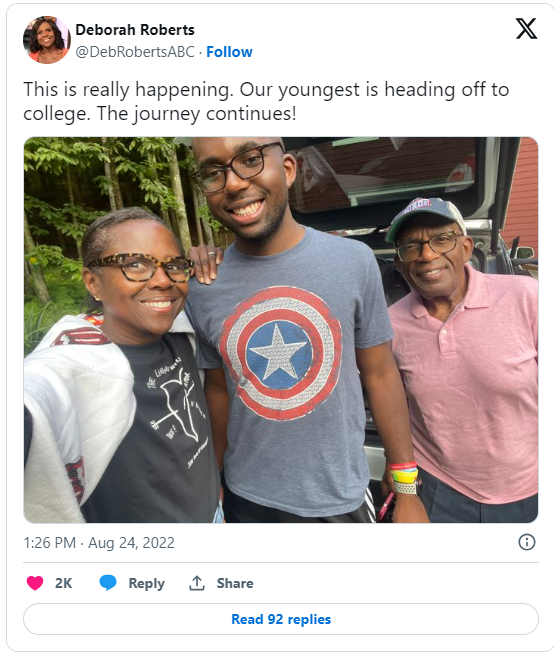 For the two, it was a bittersweet moment, which they both shared on social media.
"It was difficult. We're so proud of him, all the work he's done, the people who have helped him along the way. It literally does take a village," Al told Today at the time. "It was a terrific moment and he's put in so much hard work and I'm just so very proud of this young man."