The photographer duo Jay Philbrick and his wife Vicki offer terrifying and once in a lifetime kind of photoshoots on a tiny cliff in the Echo Lake State Park, New Hampshire. The 350 feet above the ground cliff coupled with a mesmerising sunset in the background forms for the most amazing pictures that one can ever have. The duo's motto is to offer an unforgettable experience to their clients along with some awesome pictures. If you interested in this photographers work you can visit his website or his Facebook page.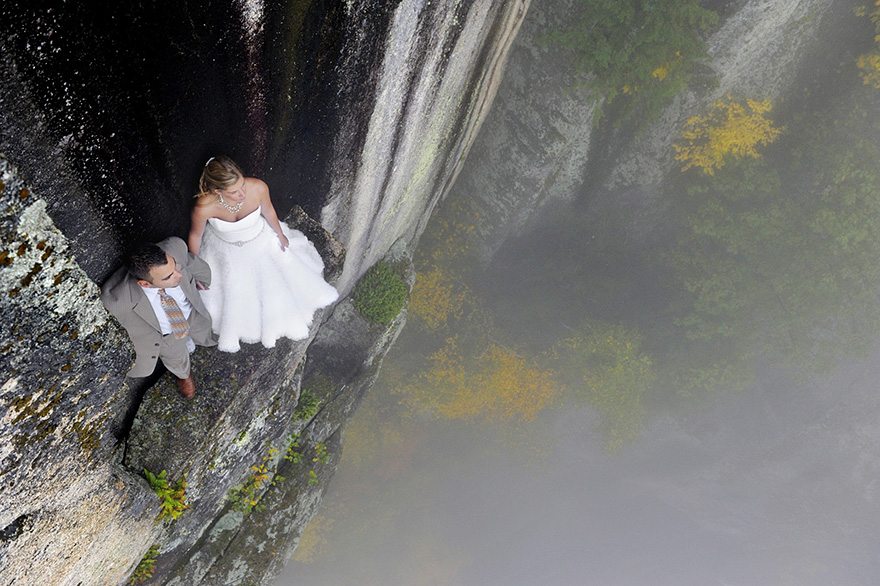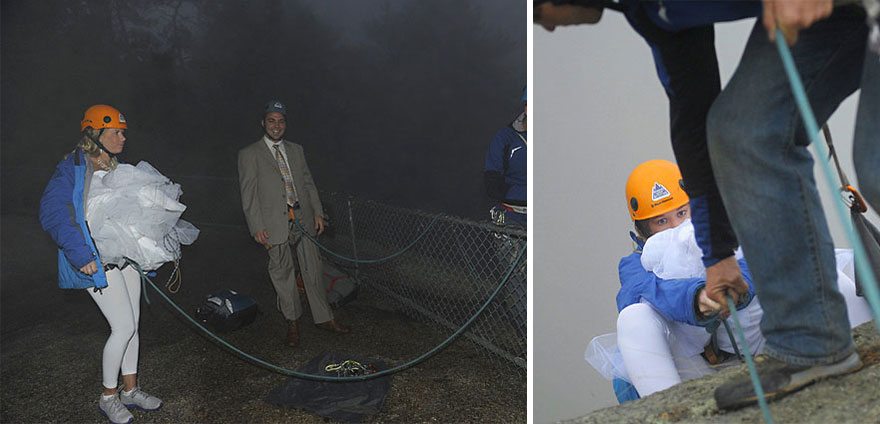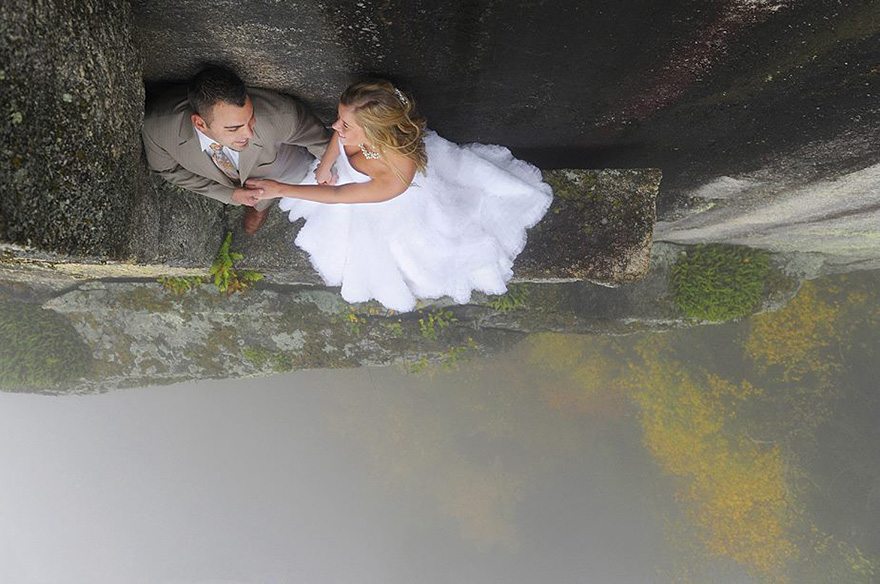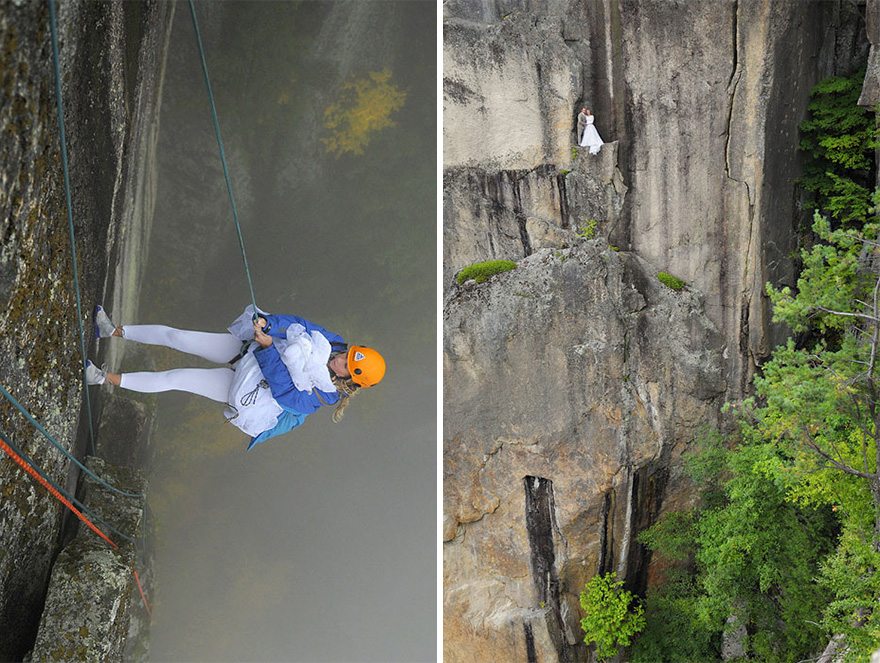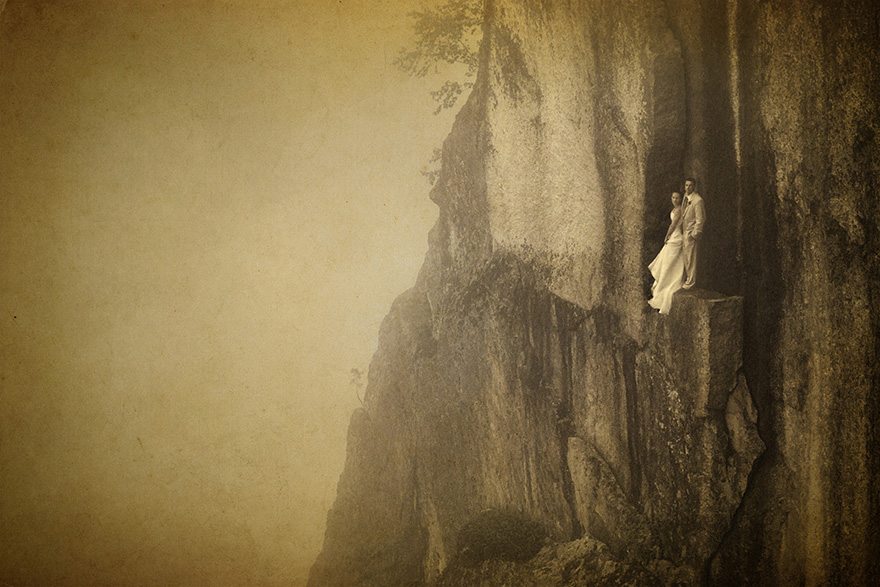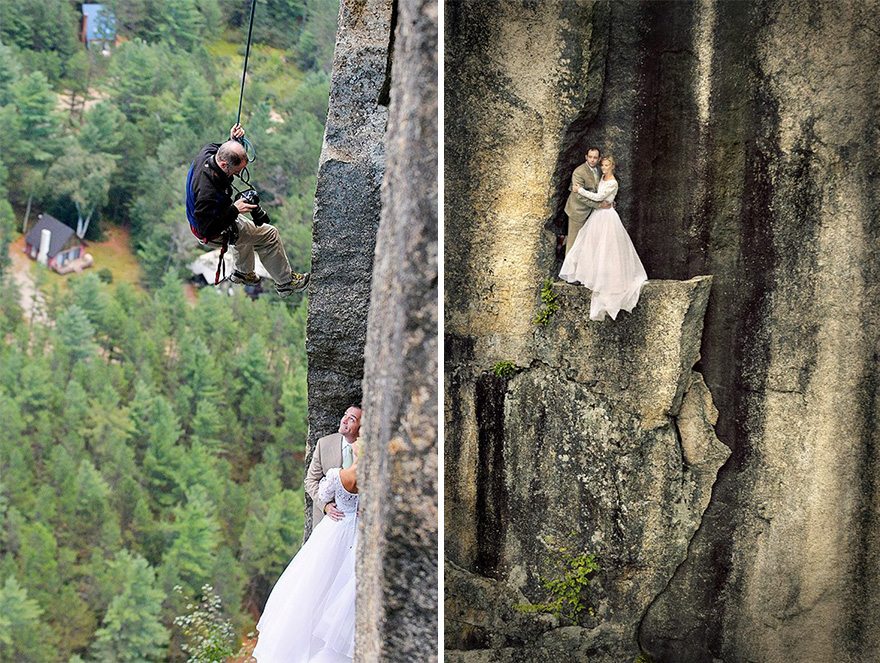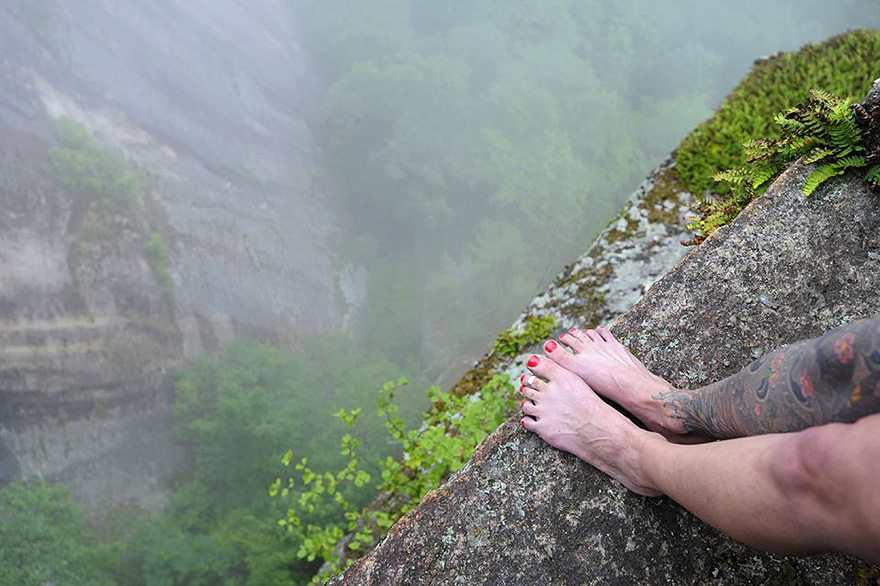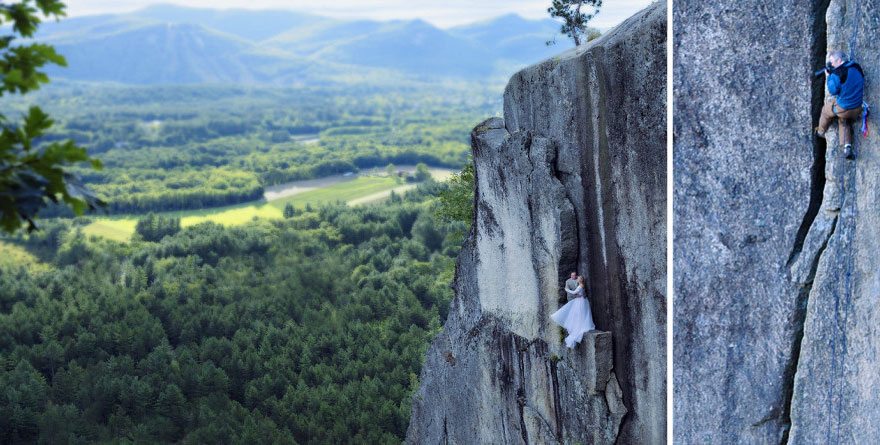 This couple took their clients over 350 feet over a valley to capture perfect picture.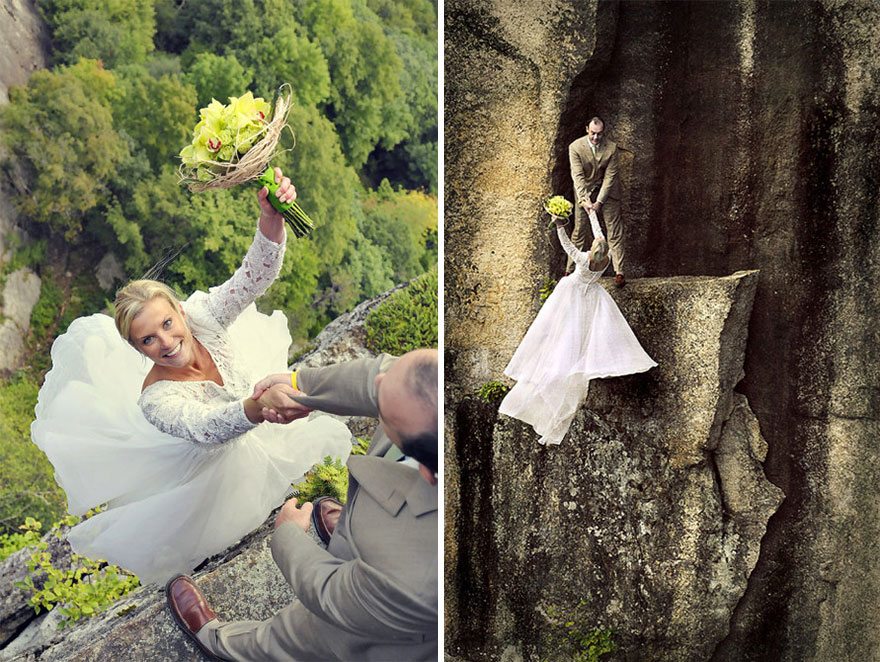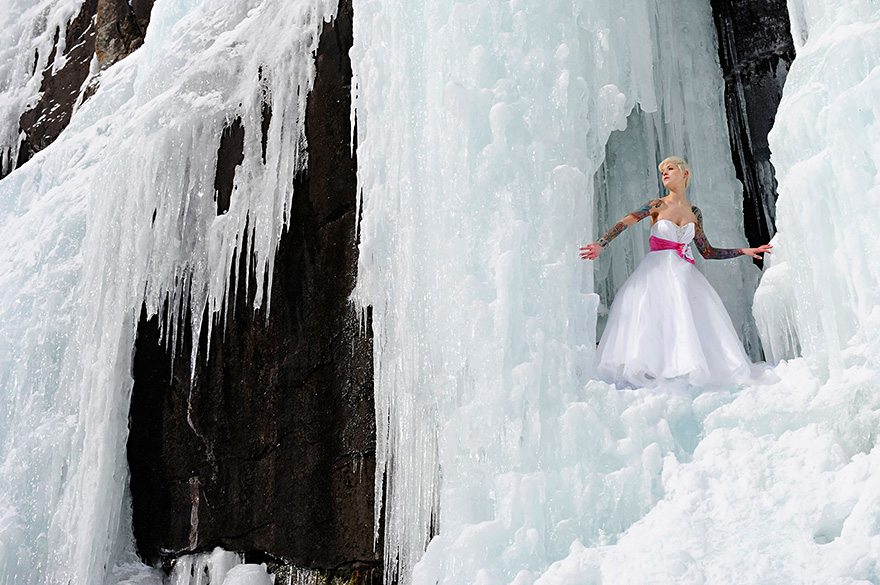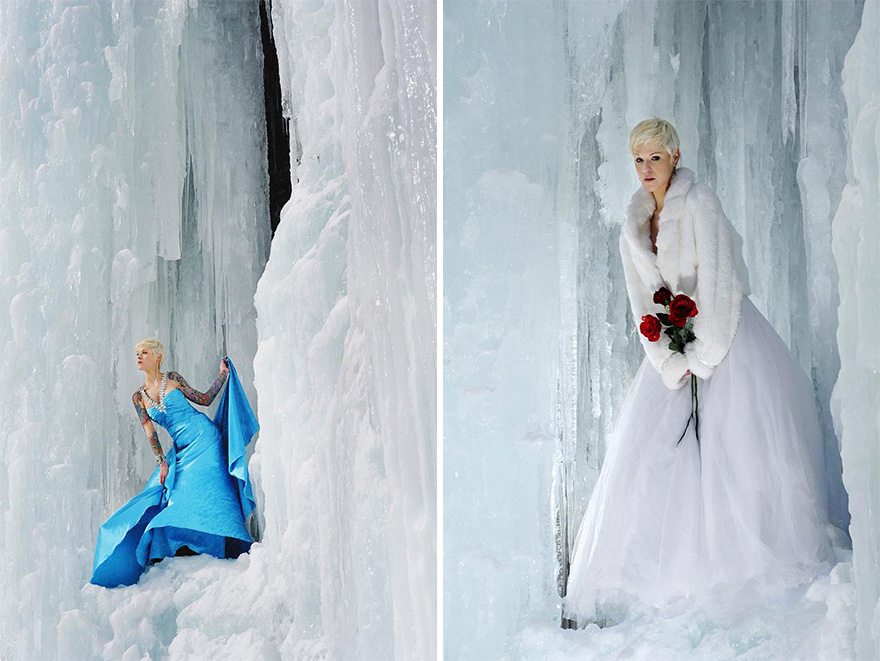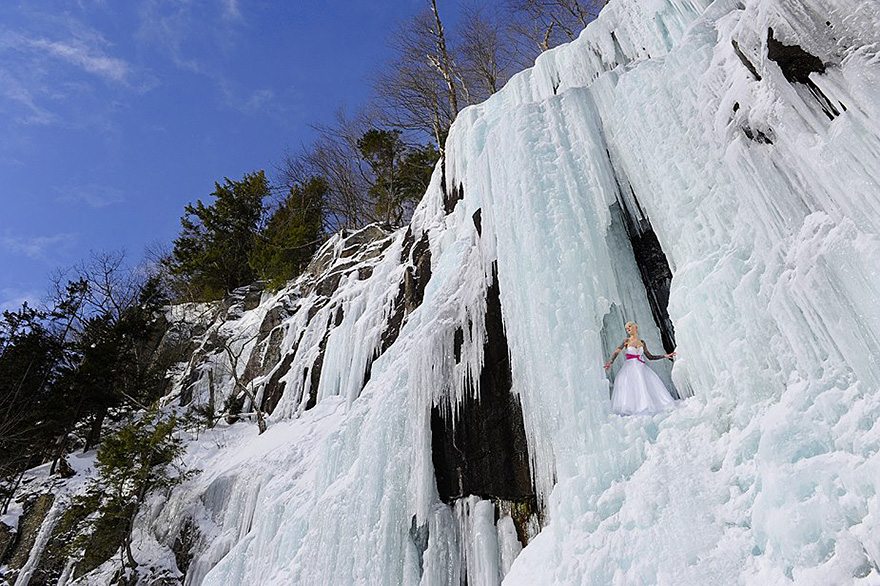 Non-wedding photos were also captured by this talented photographer.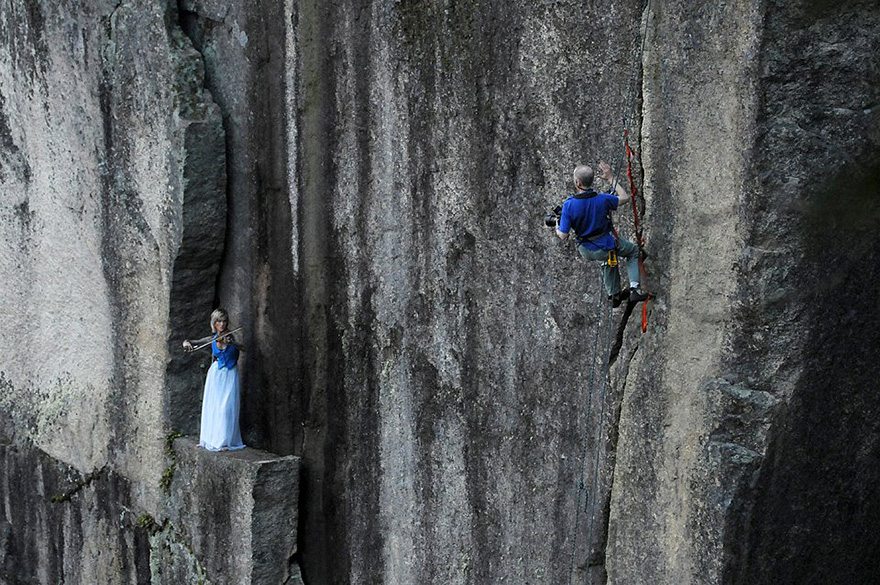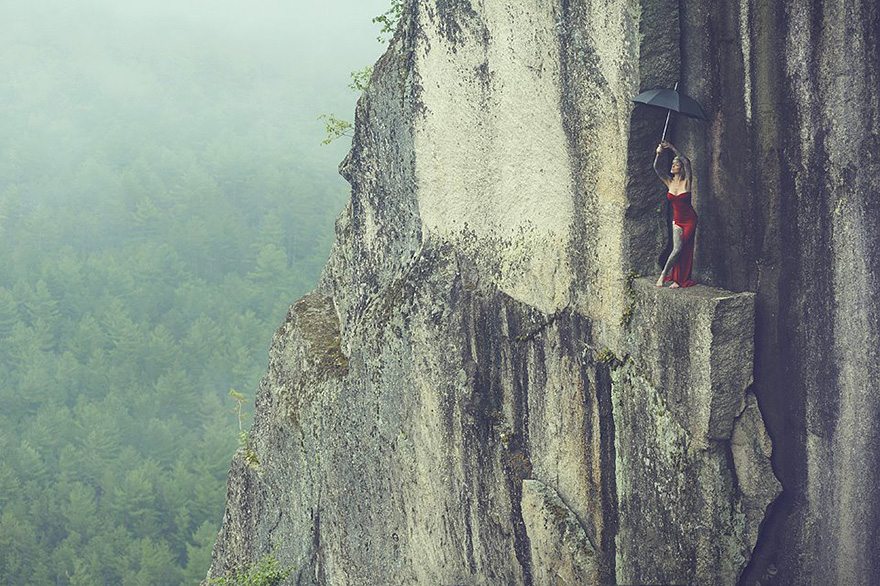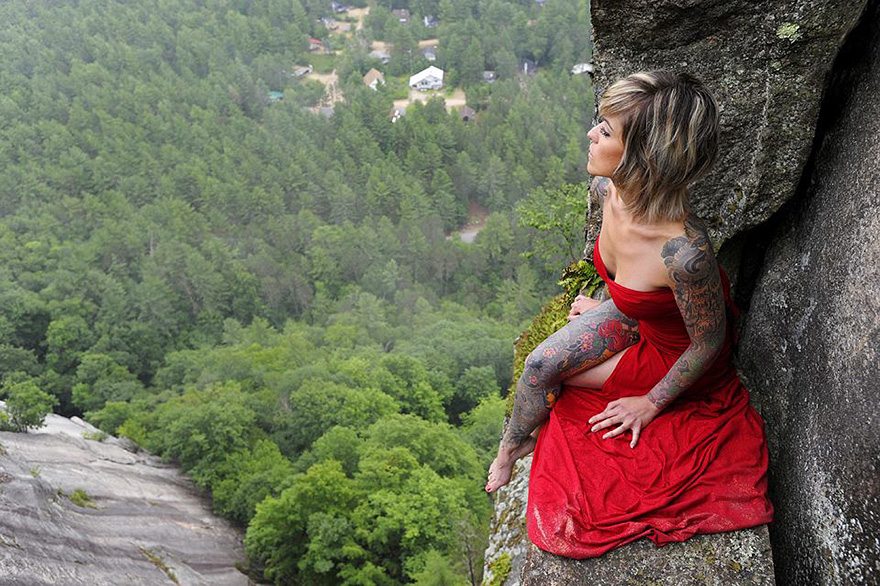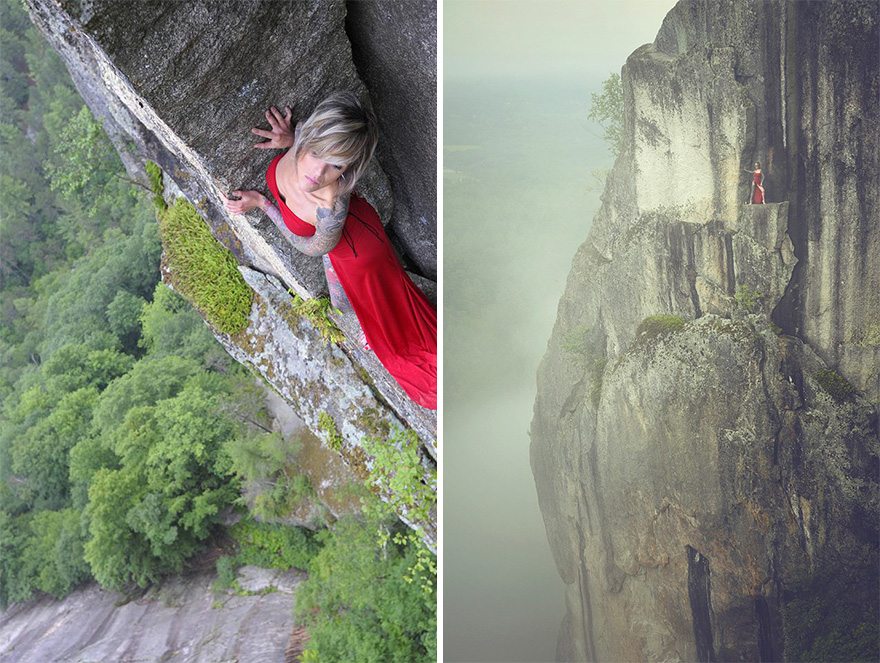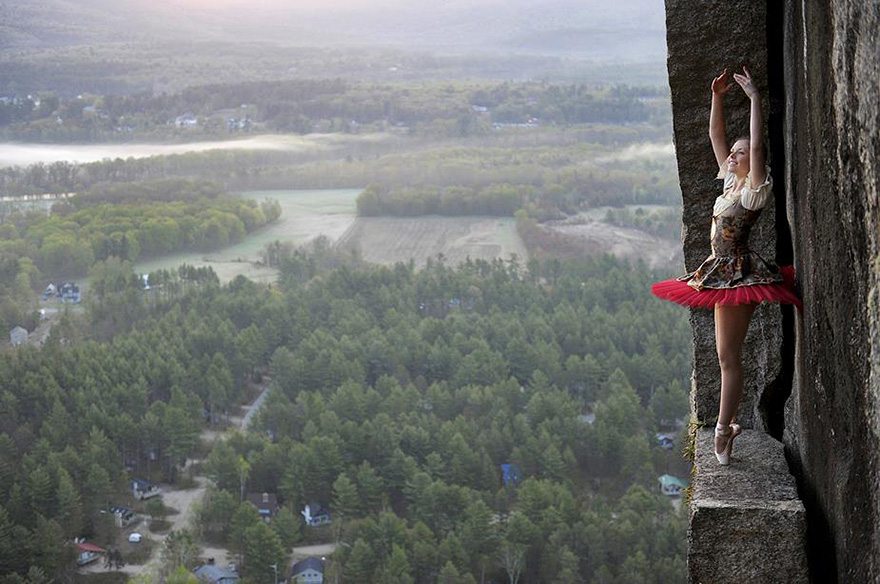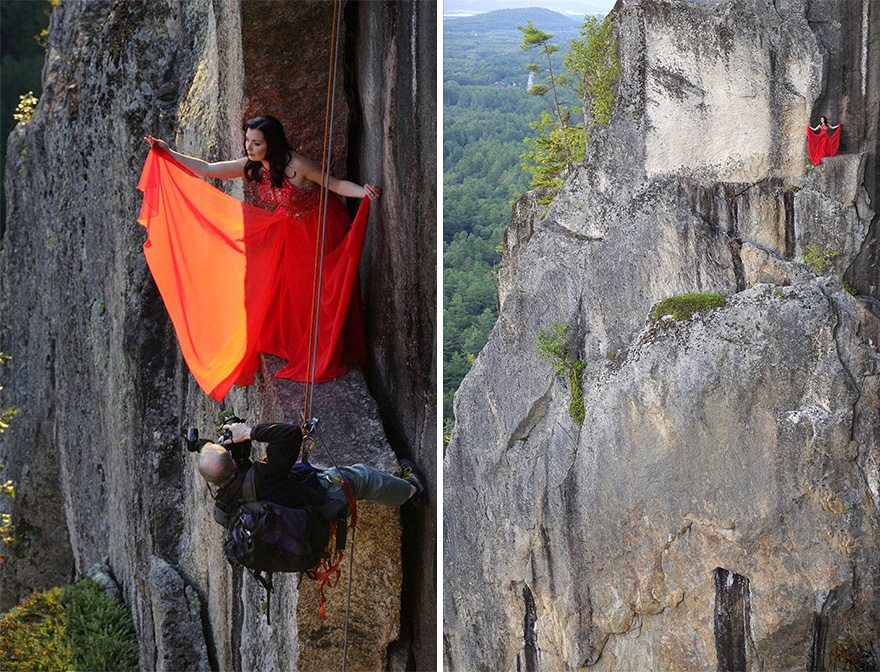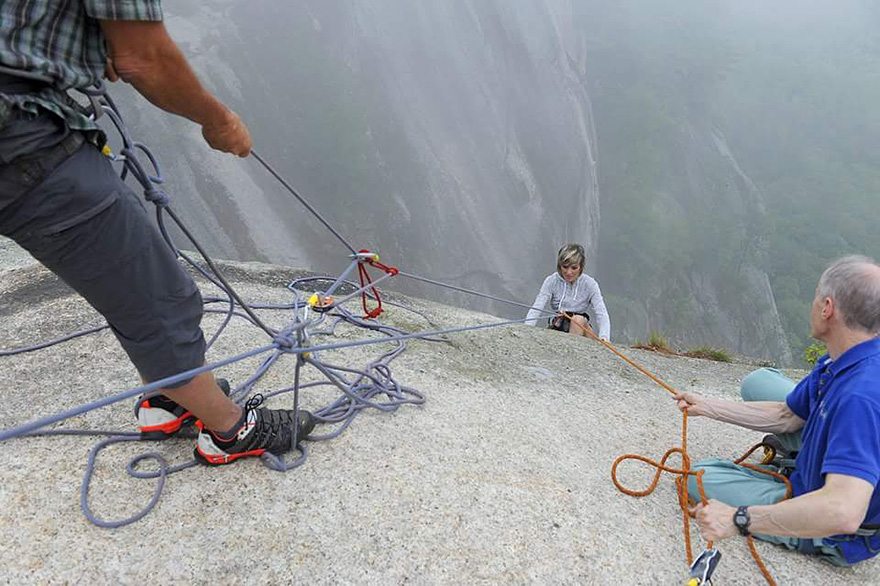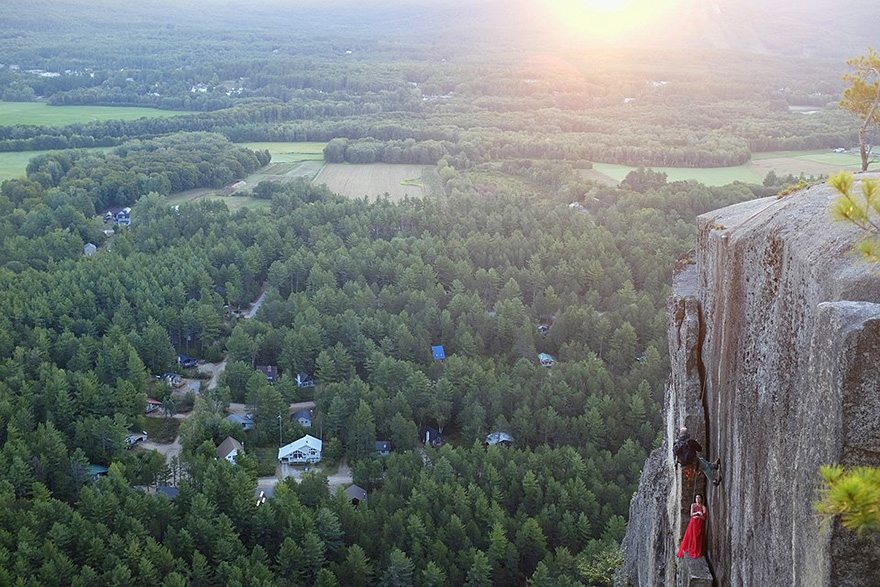 Loved the story? Then don't forget to pass it to others.