This is a true story of a little boy named Dexter who wants to be an astronaut. He heard that NASA is sending two people on Mars and he was very eager to go there. So this aspirational astronaut wrote a letter to the NASA about it. He knows that en though he is just 7 years old but still wanted to join the journey in future. He asked for few tips that will help in achieving his dream. Few days later, he received a letter from NASA. Find out what the NASA replied to little Dexter.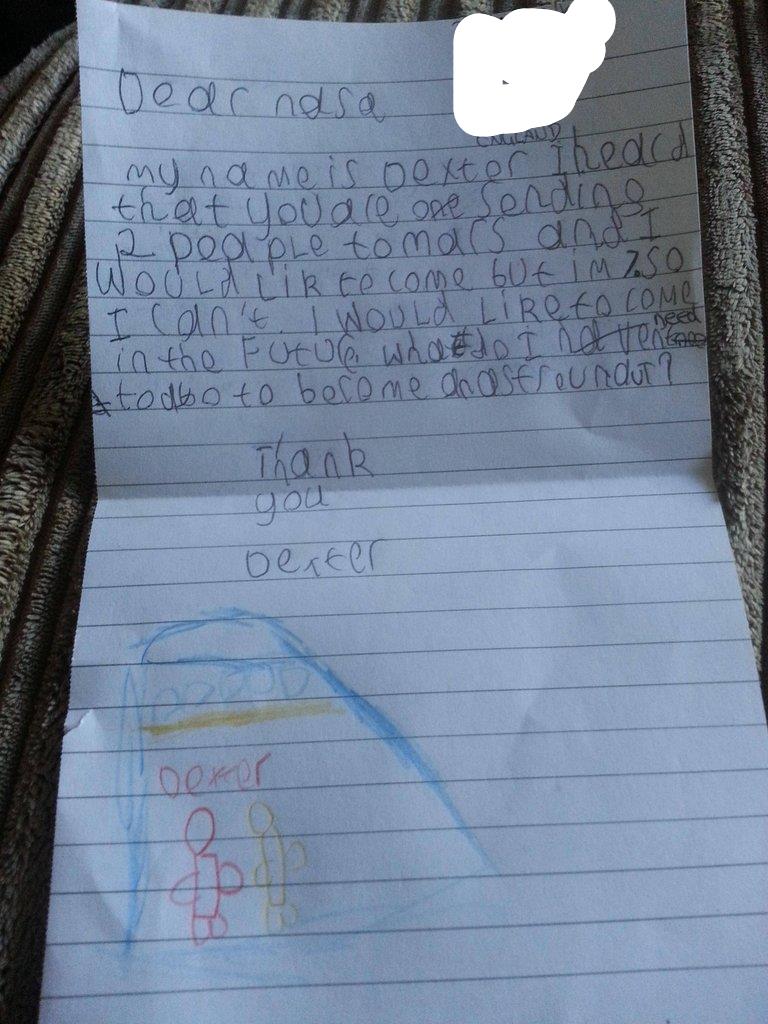 Here is the letter from NASA.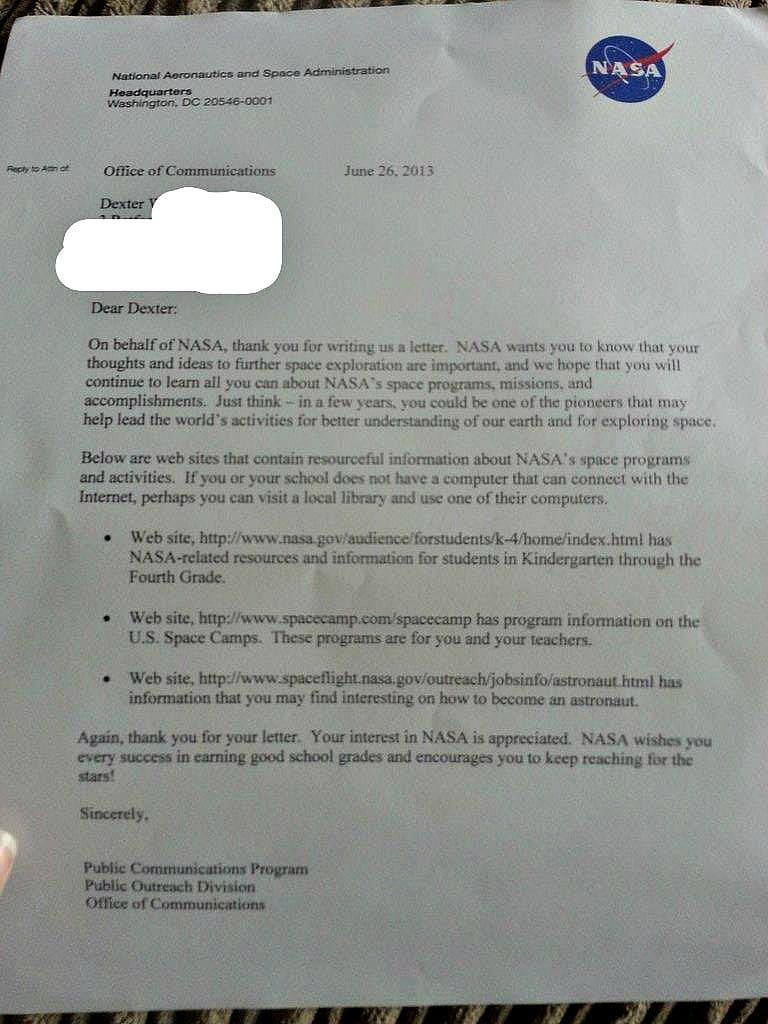 Share this priceless post on Facebook, Google Plus, Twitter, and Pinterest.