As they say, everything in the world is a form of art. Art which inspires to create something of one's own then there is art which simply motivates. A Kansas hairstylist named Ursula Goff, the women popular for her honest selfies, has resolved to offer tribute to her favourite art pieces by doing what she does best. From time to times, Ursula keeps on posting pictures of her dyed which reflects some popular paintings like the 'Starry Night' or 'The Scream'. As per Ursula, she has been associated with art since she was a 5 year-old. See this post to see the amazing pictures by Ursula. Visit her Facebook and Instagram page for more.
Van Gogh's Starry Night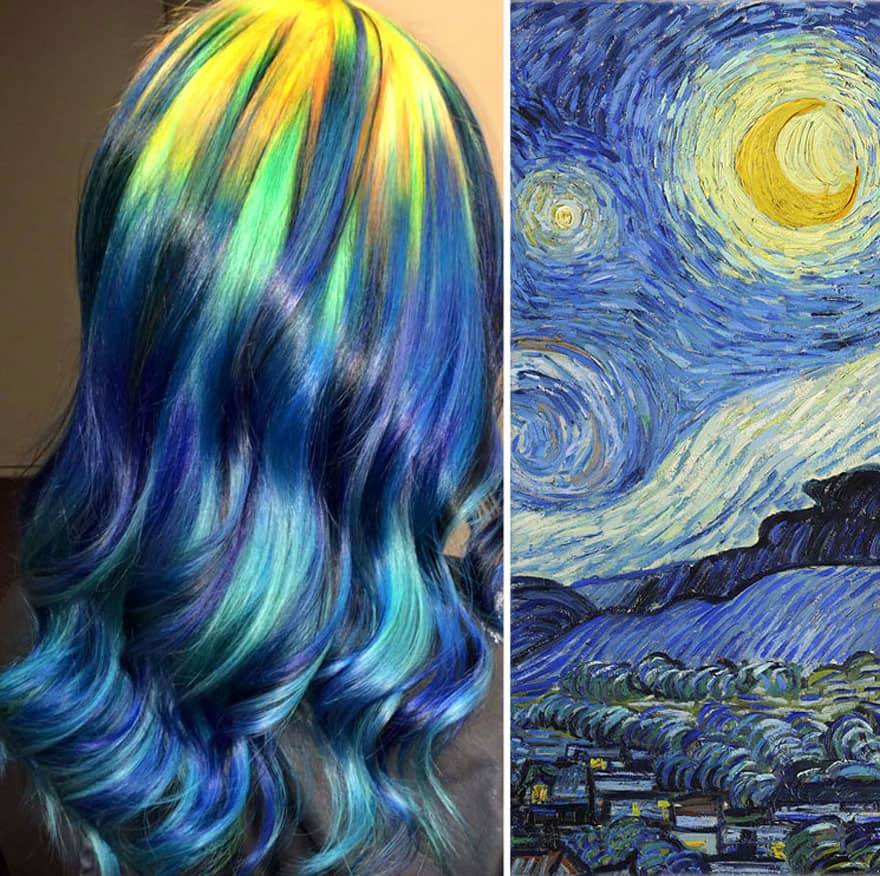 Edvard Munch's The Scream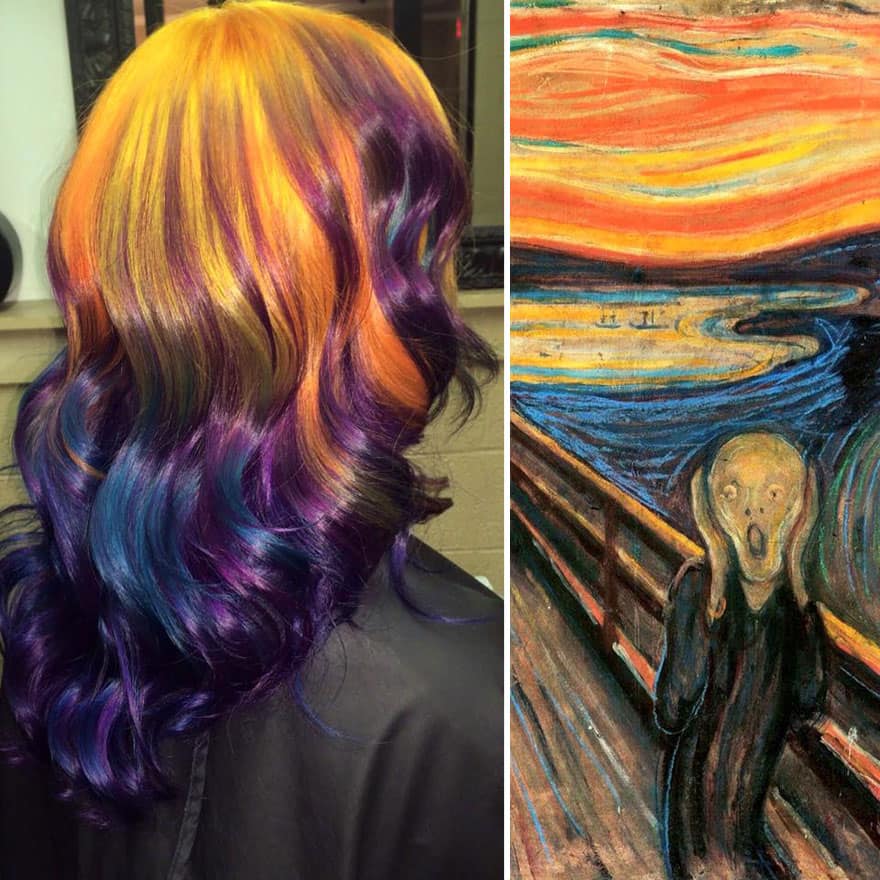 Gustav Klimt's The Kiss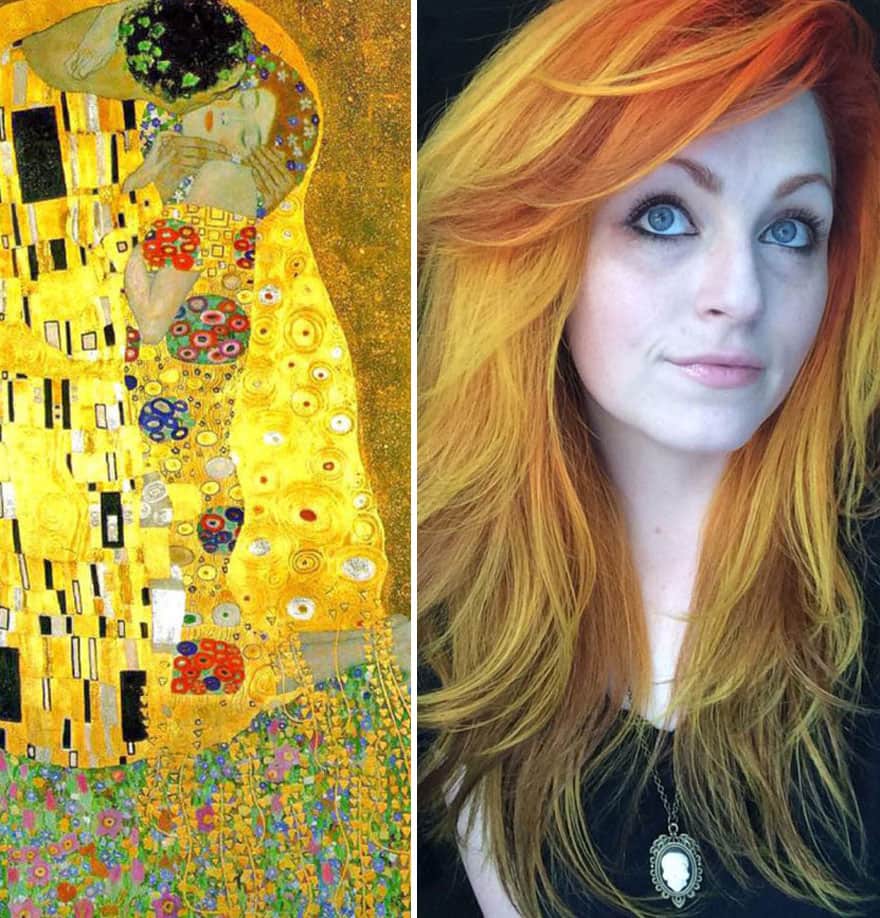 Claude Monet's Water Lilies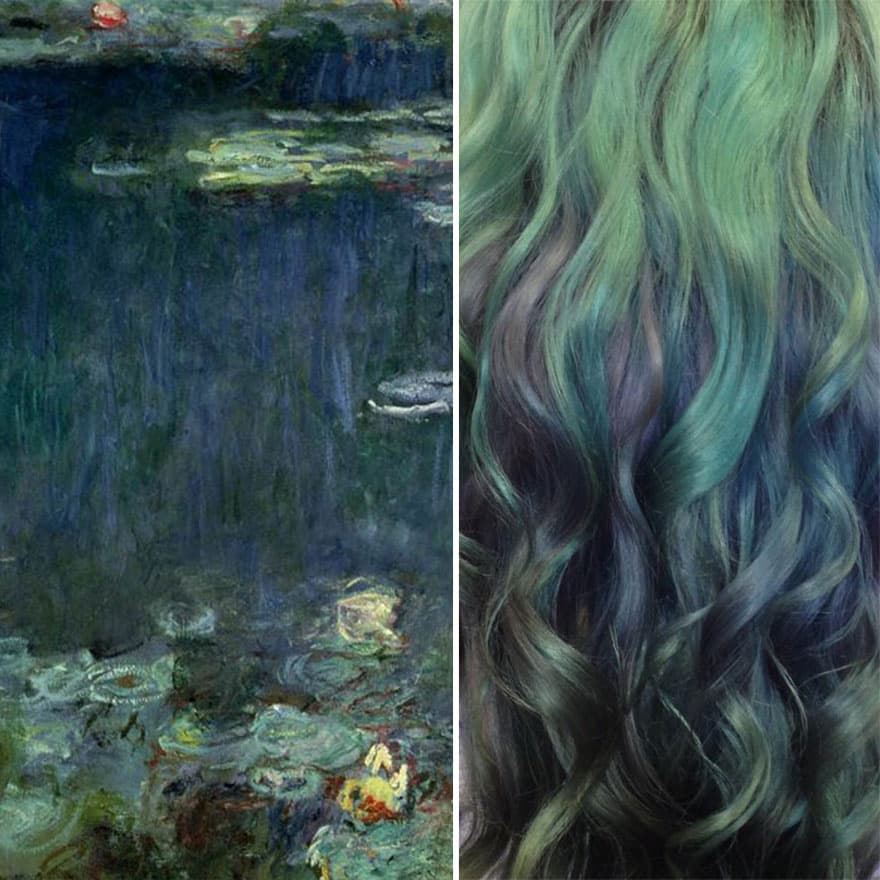 Roy Lichtenstein's Drowning Girl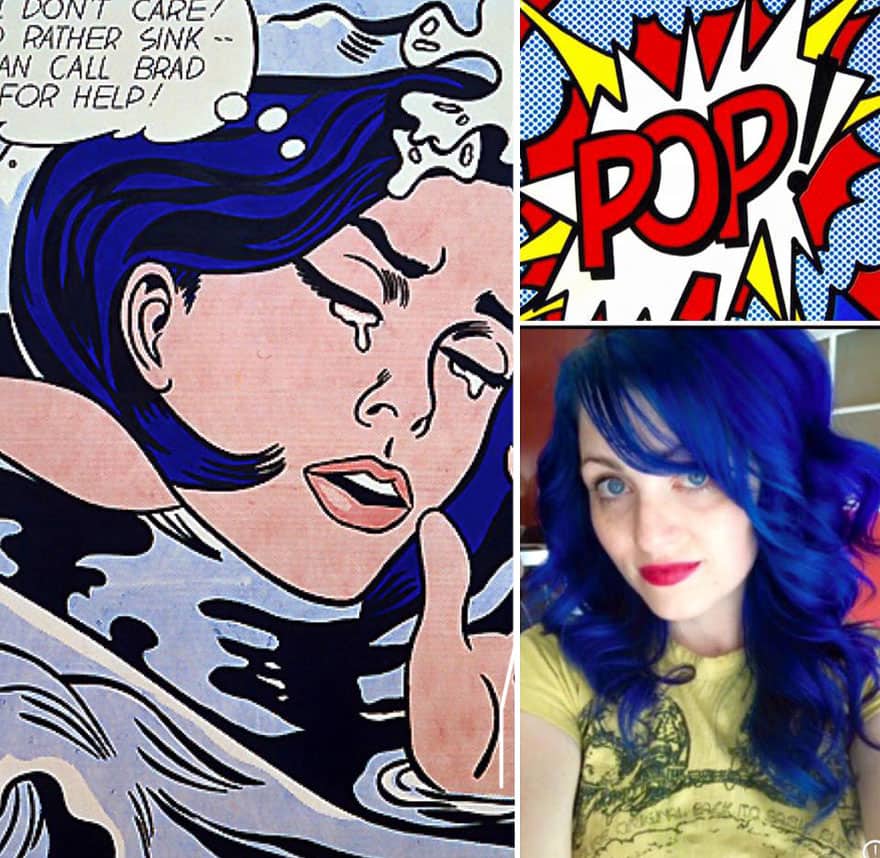 Georgia O'Keeffe's Red Canna Lily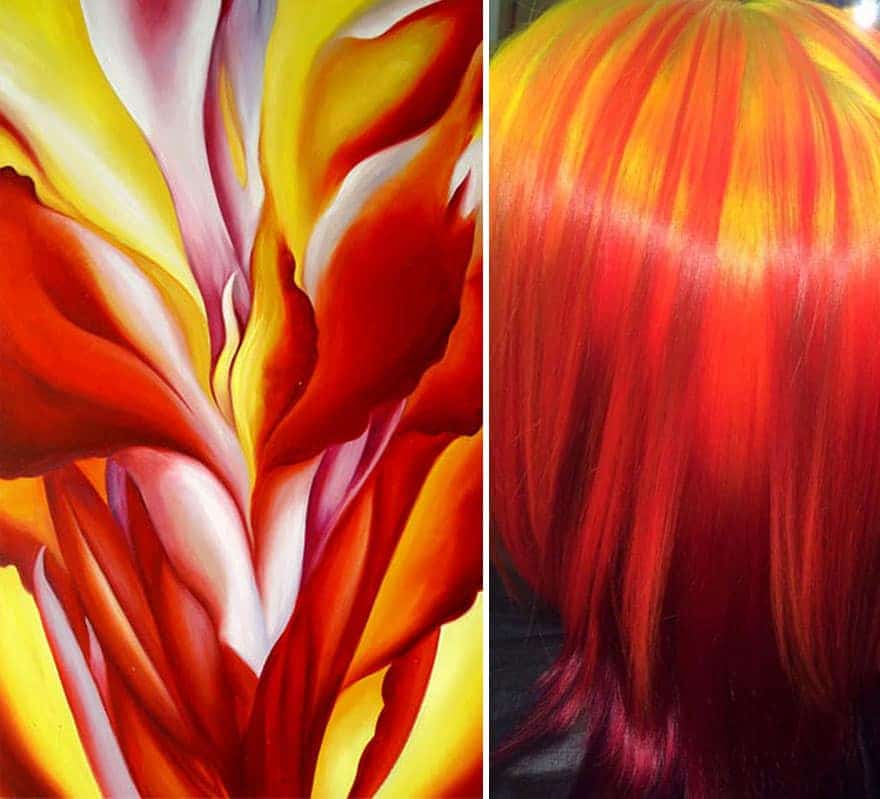 Johannes Vermeer's Girl With a Pearl Earring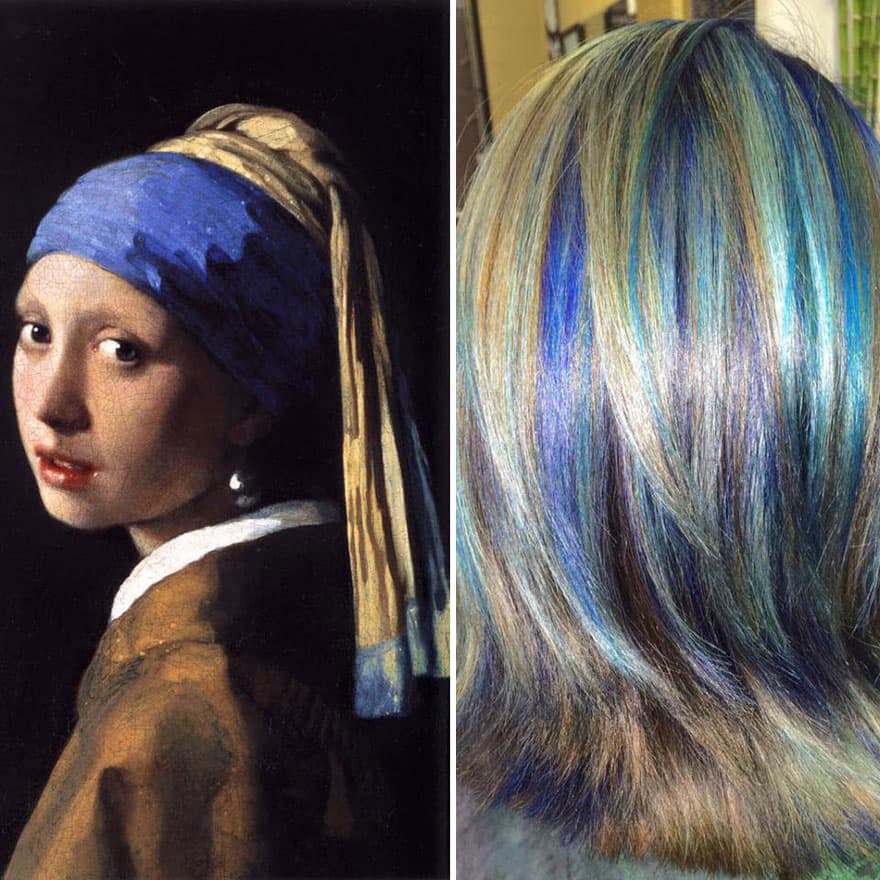 Botticelli's Birth of Venus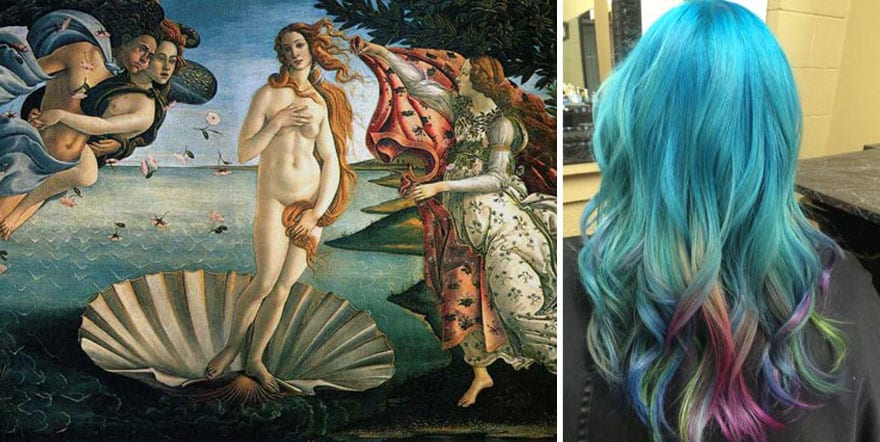 Andy Warhol's Marilyn Monroe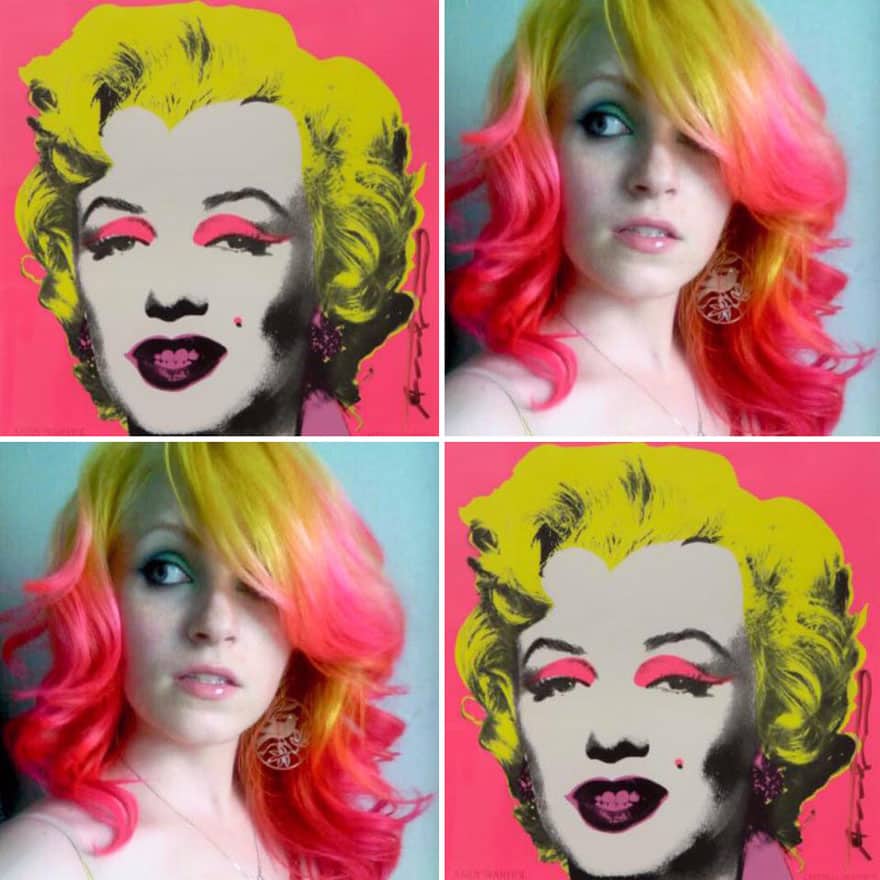 Share these incredible work of this Hairstylist on Twitter, Google Plus, and Facebook.