Zombie loves to eat human brains and thrive on human flesh. But how about if a zombie head is presented to you as a coffee mug for your morning cup of coffee? An artist by the name of Kevin "Turkey" Merck has handmade coffee mugs that are priced for $220 only. Since, the mugs are made from clay and resin; you won't find any weird taste in your morning coffee. If you love creepy artwork, then you will surely love these zombie head mugs. Merck is a high school teacher and works on his sculptures during weekends. He caught the bug of sculpting when he met his friend's dad. You can see more of his work by visiting his Facebook page, Instagram page, his personal website or the Twitter page.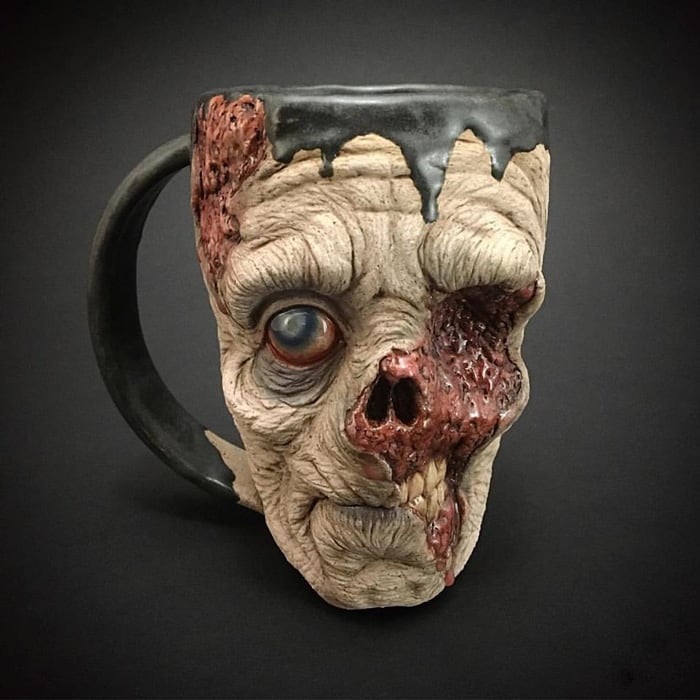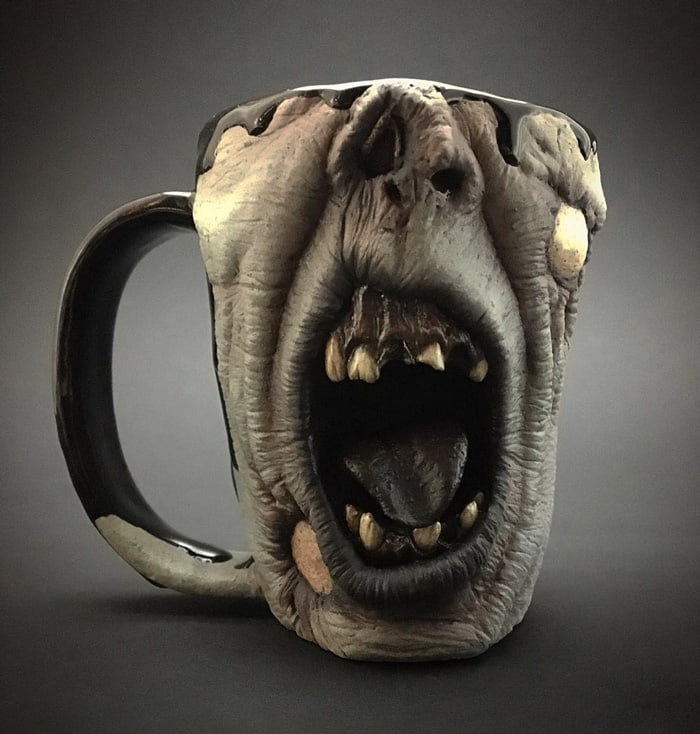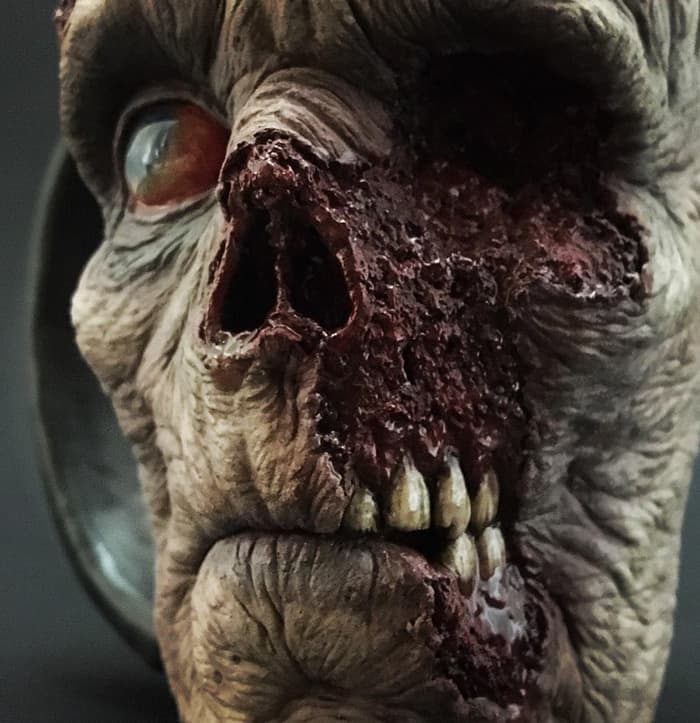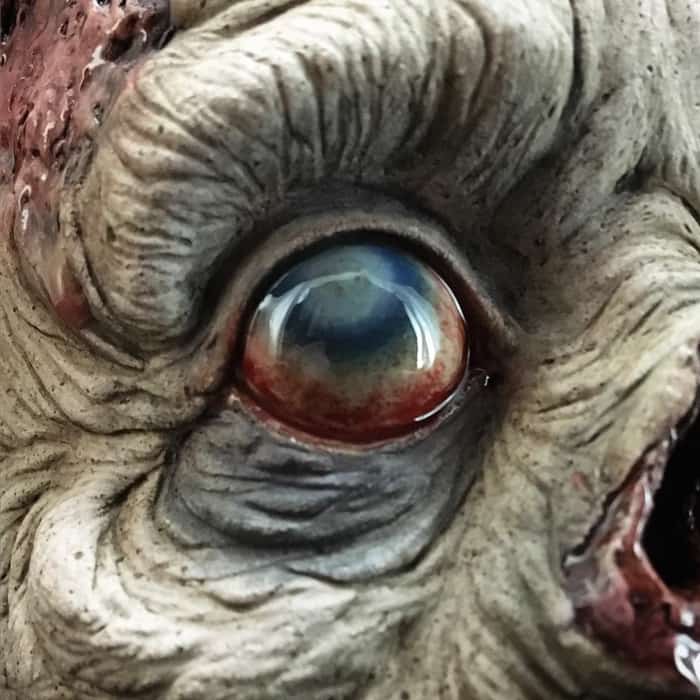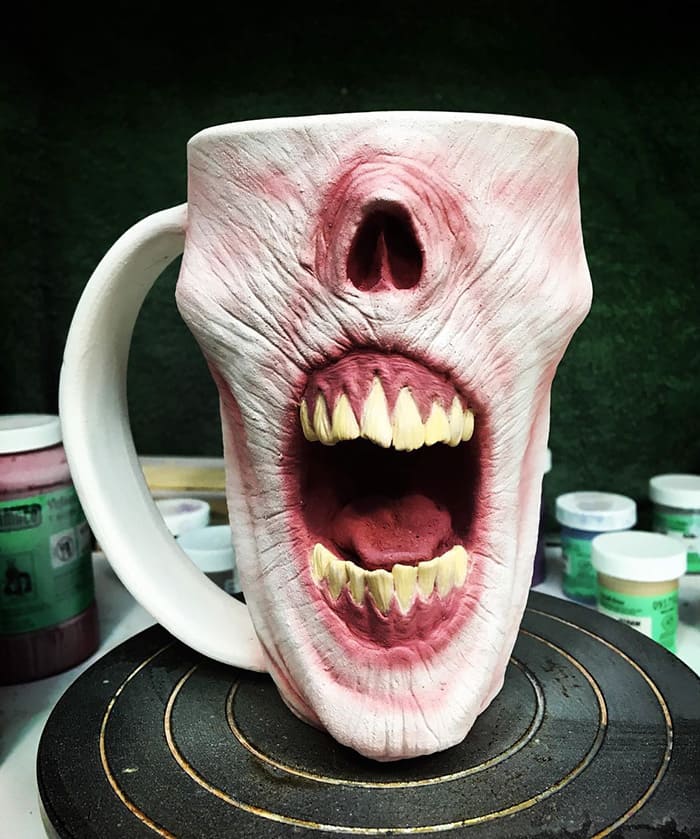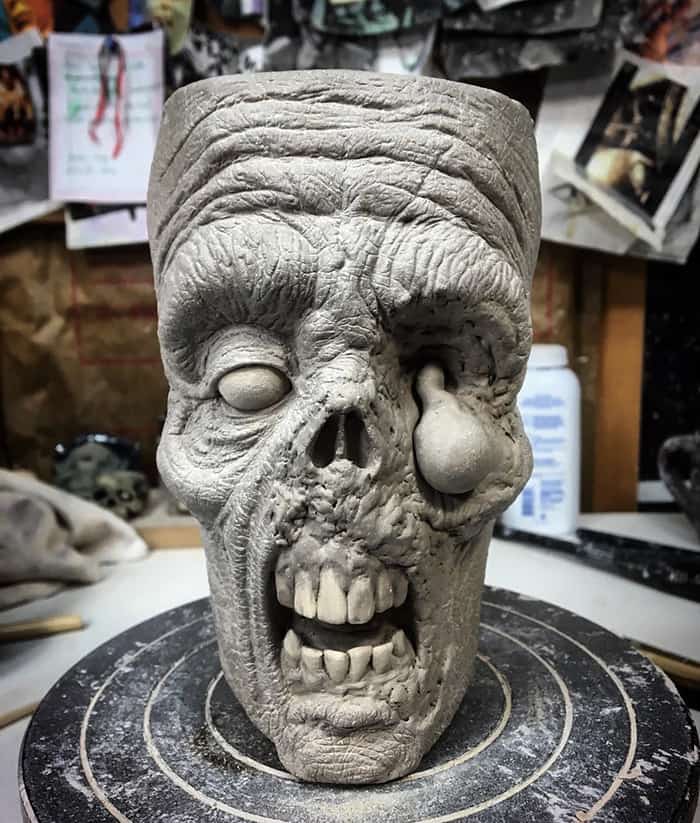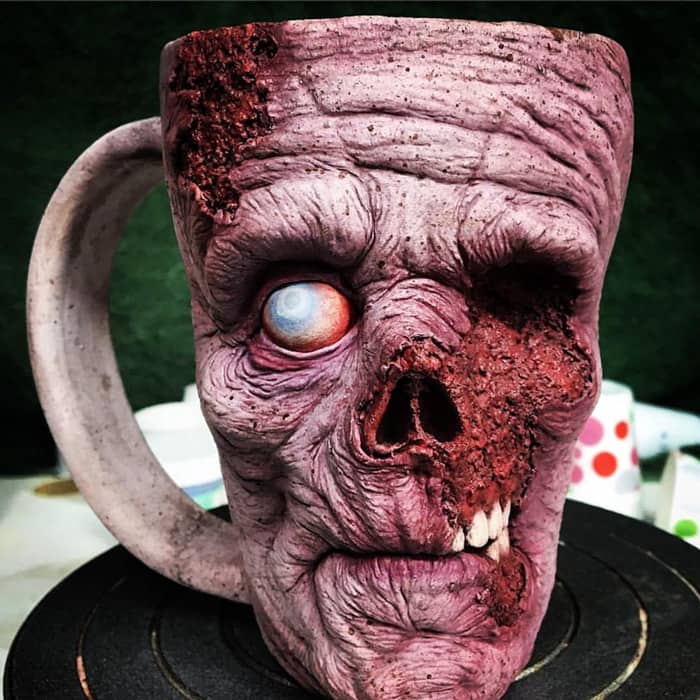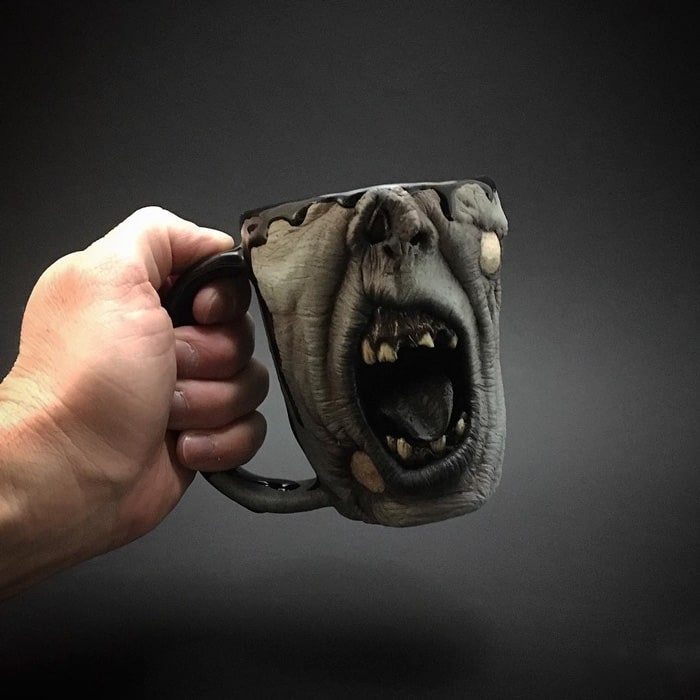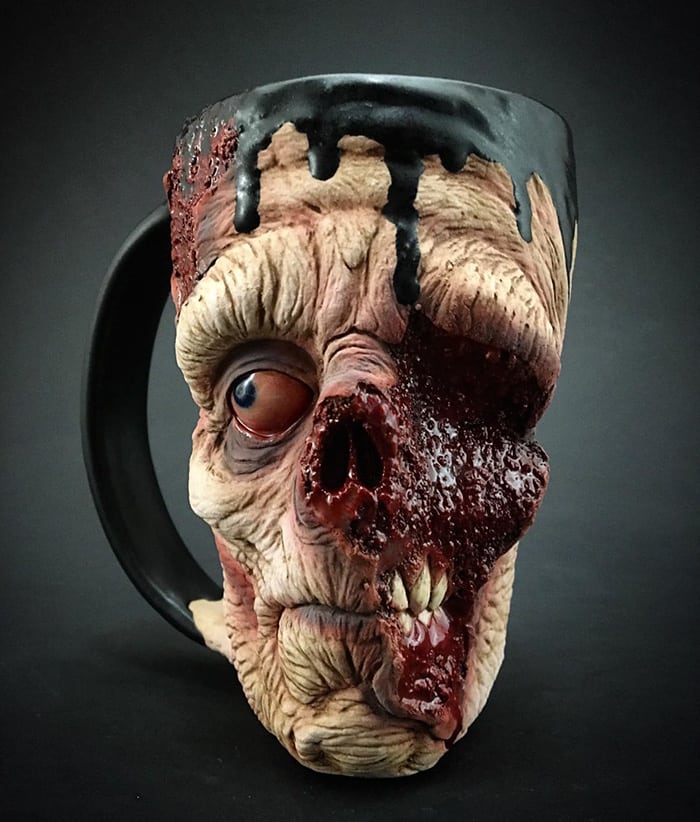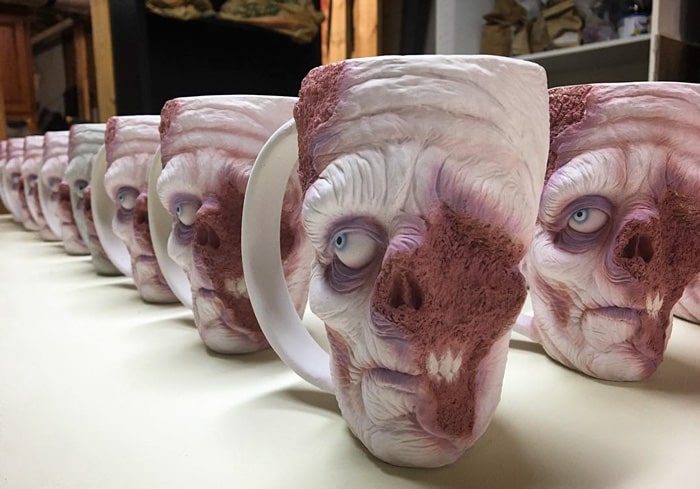 Share this artwork with your family and colleagues on different popular social media websites.
Share this content with friends by clicking above... Thank you so much.