He was at Walmart. He just bought milk and bread and had no change. at the cash counter a woman was a cashier. It was his turn and the total was$6.03. He didn't have any change so he gave $20.The cashier told him that she don't have enough to give him the change. She replied it with a stroppy face. He didn't want to argue so he paid it by card. And then this is how he responded. It was awesome. Read the full story to know what he replied to this rudeness.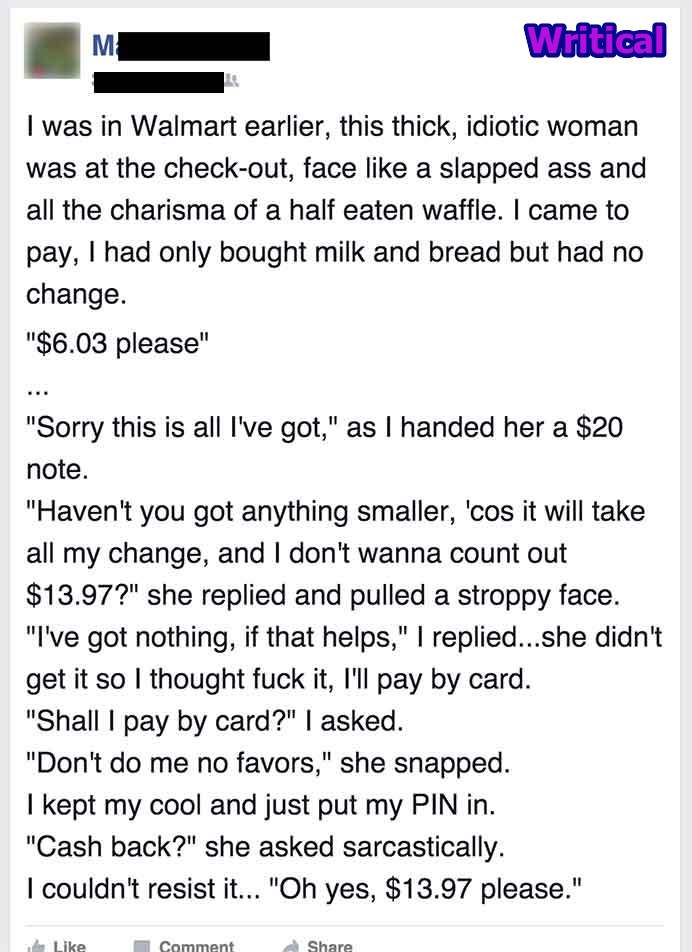 Share this awesome post on Facebook, Twitter and Google Plus.

Share this content with friends by clicking above... Thank you so much.