Each one of us has a different style and quirks when we shower, this fact completely changes when you compare the behavior of men and women in the shower. Here is the comparison between men and women behavior while taking a shower. After reading this you will agree that these things happen and if not there is something terribly wrong with you.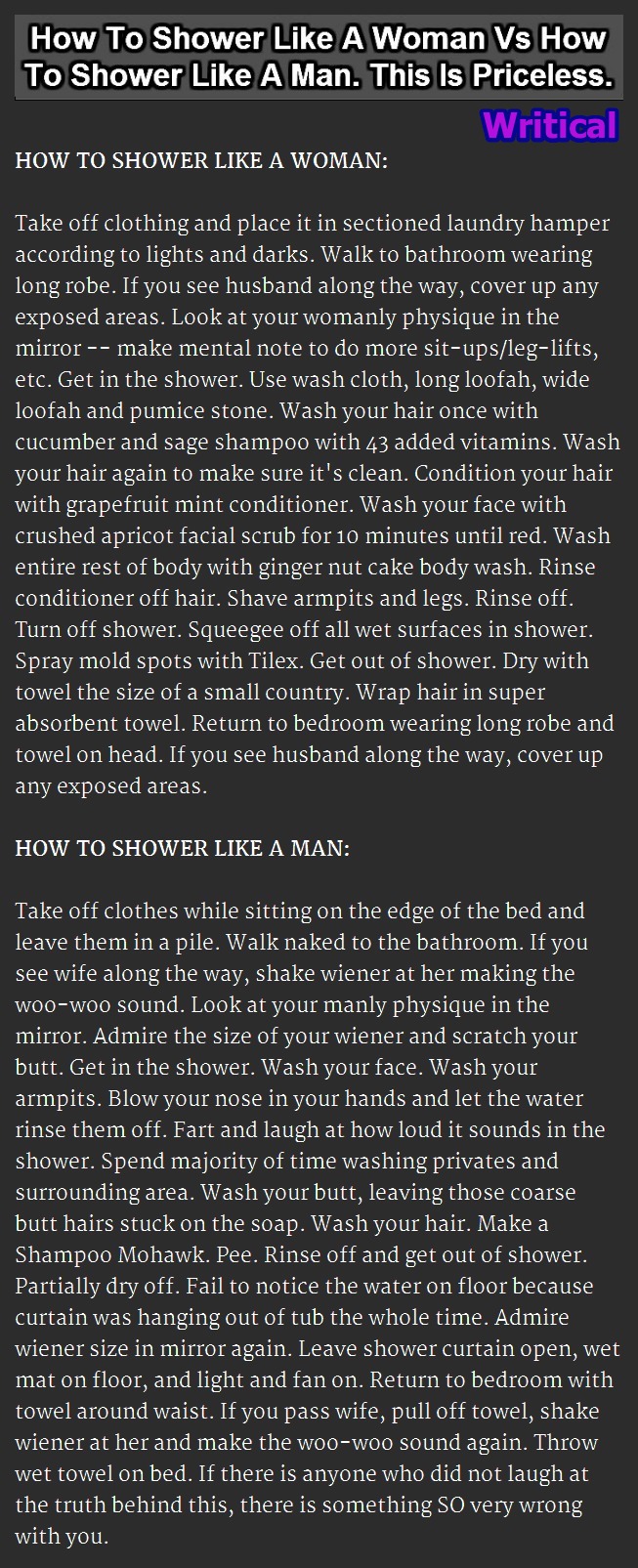 Share this epic comparison on all the social networking platforms.

Share this content with friends by clicking above... Thank you so much.