This is a story of a waiter who was waiting for a family, who were regulars at the restaurant. The family consisted of a 5-year-old boy who was suffering from Down syndrome. He was also waiting for another family who made a crude remark about the boy as he was making noise. The waiter moved them to a different table so that they are not disturbed. What followed next made the waiter to refuse to serve them and turned him into a hero.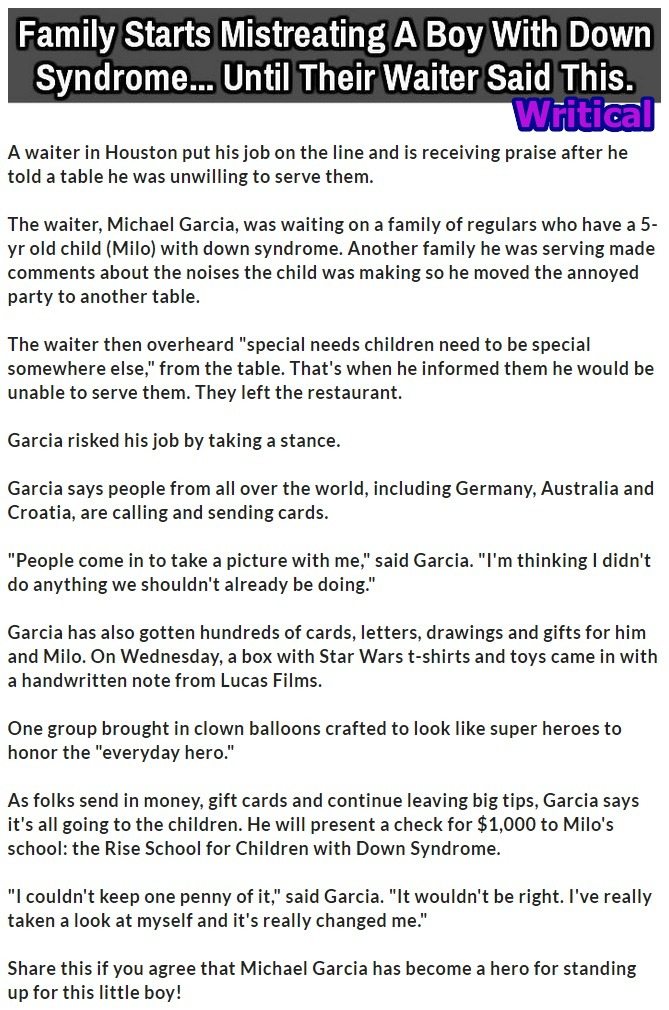 Share this heartwarming story to as many people as possible to spread awareness about this problem. Some people are born different but we have no right to discriminate.

Share this content with friends by clicking above... Thank you so much.