As they say, online is a new craze and Amazon has got all the A-Z products for its customers. Well, it turns to be true when people tried buying uranium ore off Amazon. As per Amazon, the uranium ore can be purchased only for scientific and educational purposes. Thousands of people have tried the product and wrote hilarious reviews for it as well. Interested people can still buy the uranium ore off Amazon but are advised to read the reviews first. The reviews are funny and one customer even wrote a poem for the product. You will surely enjoy after reading this amazing reviews.
---

---

---

---

---

---

---

---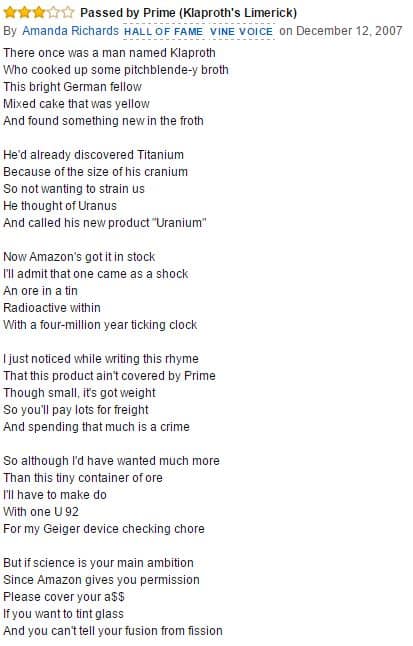 ---
Pass this on to others if you enjoyed reading this post.

Share this content with friends by clicking above... Thank you so much.