There are times when we are left with doing what is right and doing what is beneficial for ourselves. There are quite a handful of people who do the right thing. A man drove through at the ATM of his bank and he noticed that there was already some money at the money slot. He took the $500 and went to the bank and handed it to the manager. The manager was confused what to do with it. Read what happened next at the ATM and the money.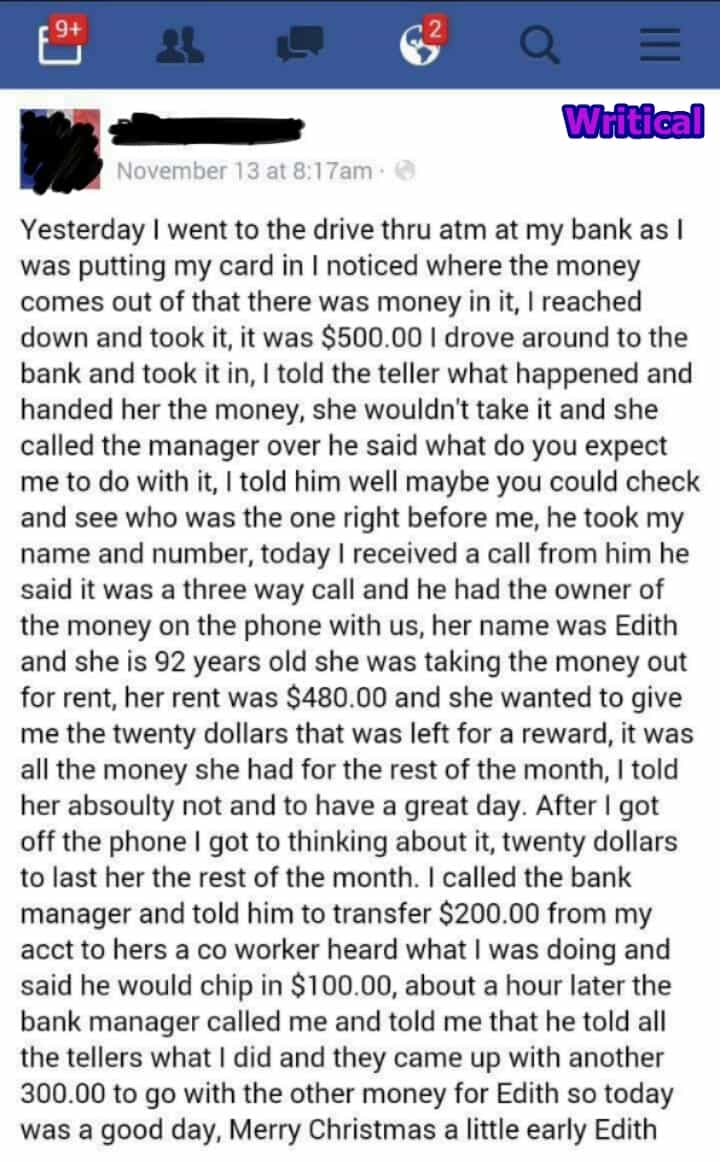 Don't just read it all alone make sure that you share it with friends and family on Facebook, Google Plus, Twitter, Pinterest.

Share this content with friends by clicking above... Thank you so much.