Not everyone is luck to get a true love, but sometimes it is possible. They eventually found a perfect life partner that changes their life for good. This is a real story of an African Lion, Kahn. Kahn was abused by his owner and used to perform at private events. He arrived at Exotics Wildlife Rescue and Education Center in a fragile condition. There he met with Sheila who was also abused by her owner. This post is about true love between two different species. (S)
Kahn was weak and malnourished when he arrived at the animal center.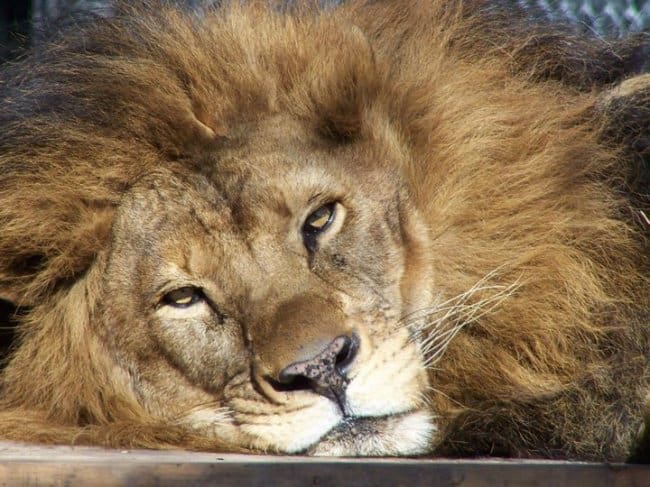 This is Sheila who also came in ill and frail condition. She also used to perform at private events.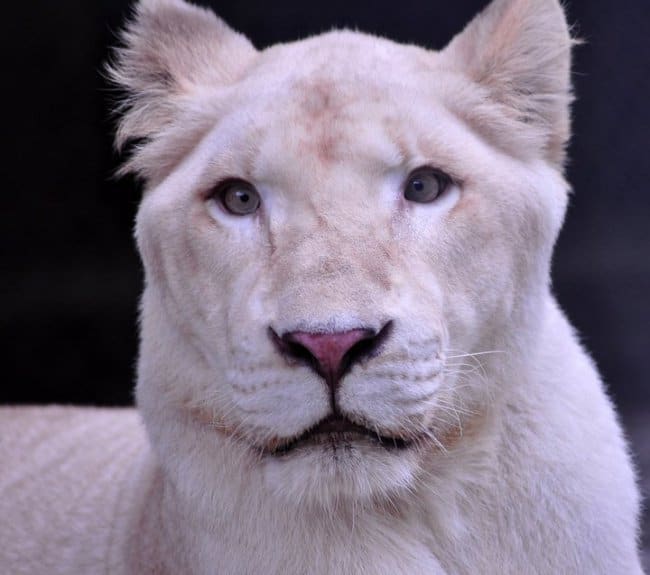 Both of them started to have a bond. Soon they both had an enclosure side by side.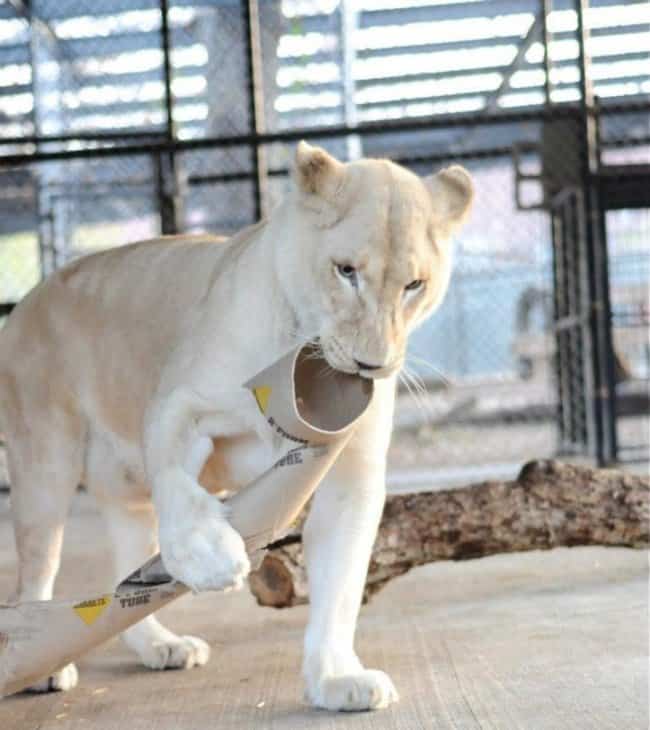 In the following months, both of them spend time with each other. And eventually they fell in love.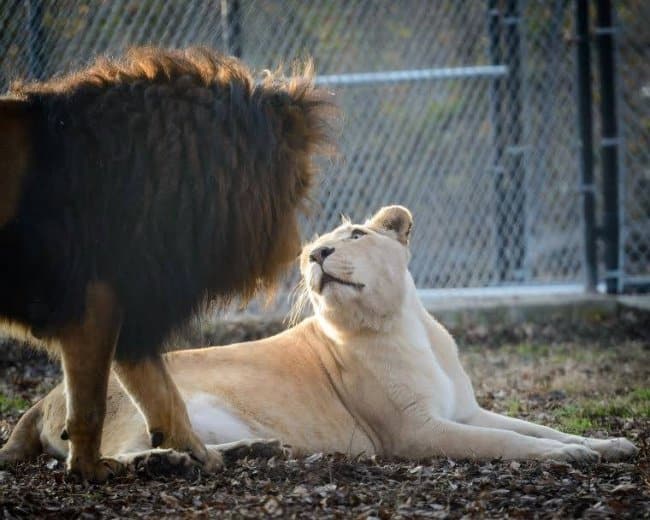 Employees at the animal center gave them more time to bond, and they finally are living in the same enclosure.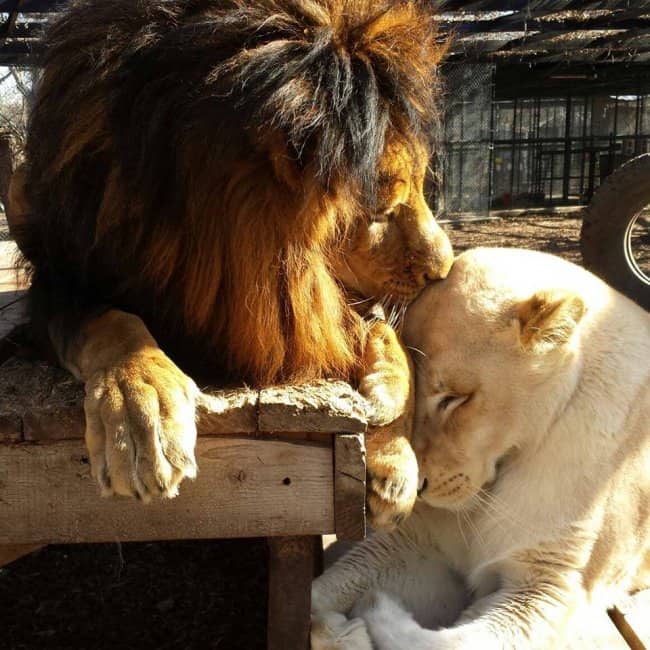 As usual Sheila in charge of the relationship, and Kahn protect her from other lions who try to make their move.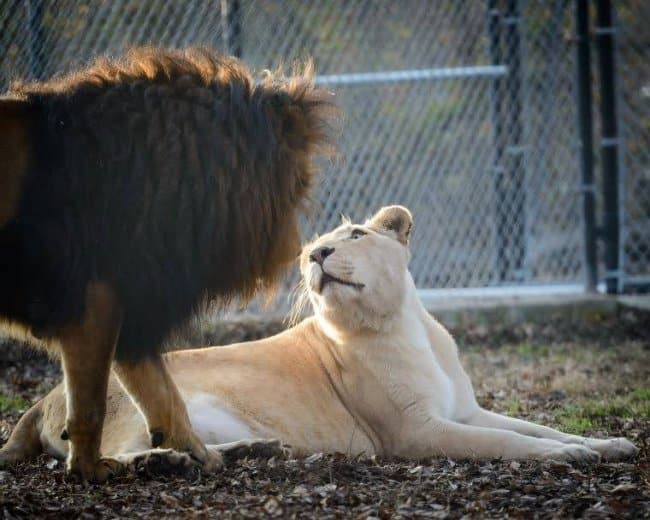 Sheila is neutered but that hasn't affected their relationship.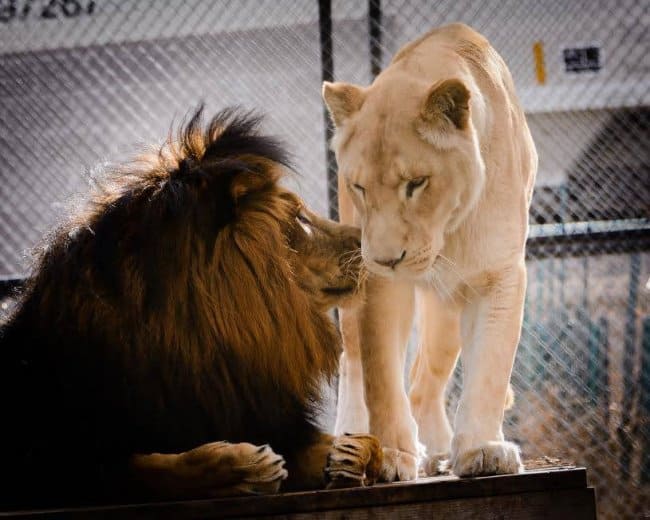 If you don't believe in true love, then read this post to see the truth.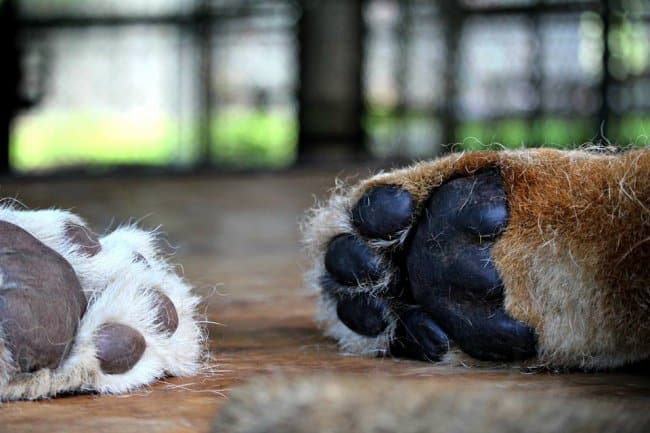 Don't forget to share this priceless post with your family and friends by clicking below.