A teacher found a student in her class engaged inattentive. She went back of the class to ask him what he was doing and the reason for his actions. When the student told her about the problem, she asked him to visit the principal office. However, few minutes later he came back again and crated a ruckus in the class. What the student told her next completely astonished her.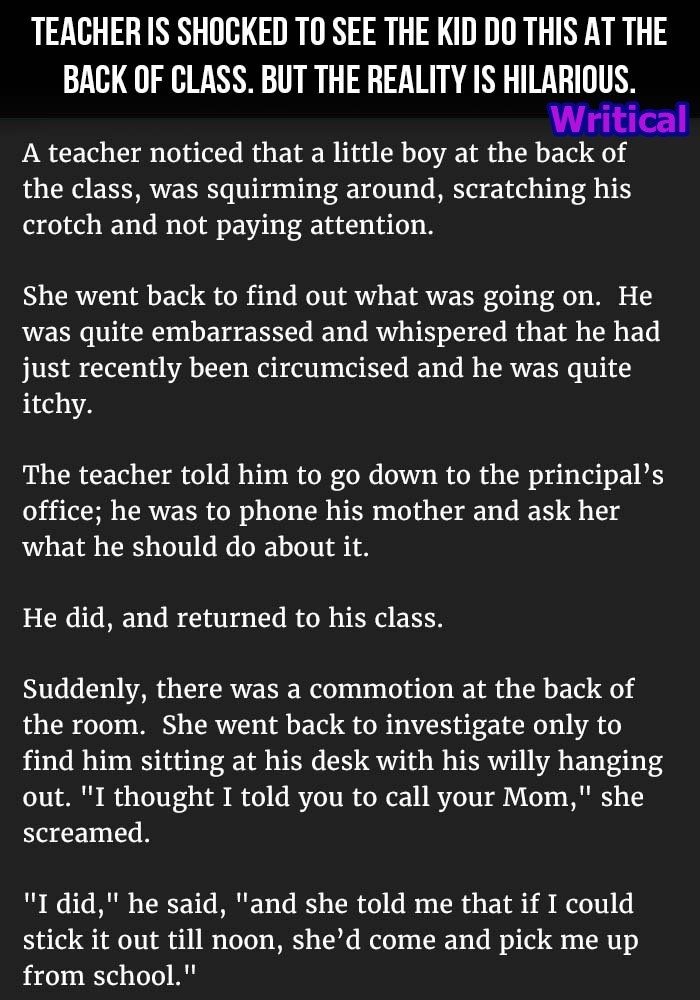 Share this hilarious story among all your family, friends and peers on Facebook, Twitter, Google Plus and Pinterest.

Share this content with friends by clicking above... Thank you so much.