This guy writes an epic Craigslist ad when his girlfriend asked him to choose between her and his dog. On this Craigslist ad he goes on to point out the qualities that everyone looks for in a purebred pet. What so special about this Craigslist ad is whom it is addressing to. This is Priceless.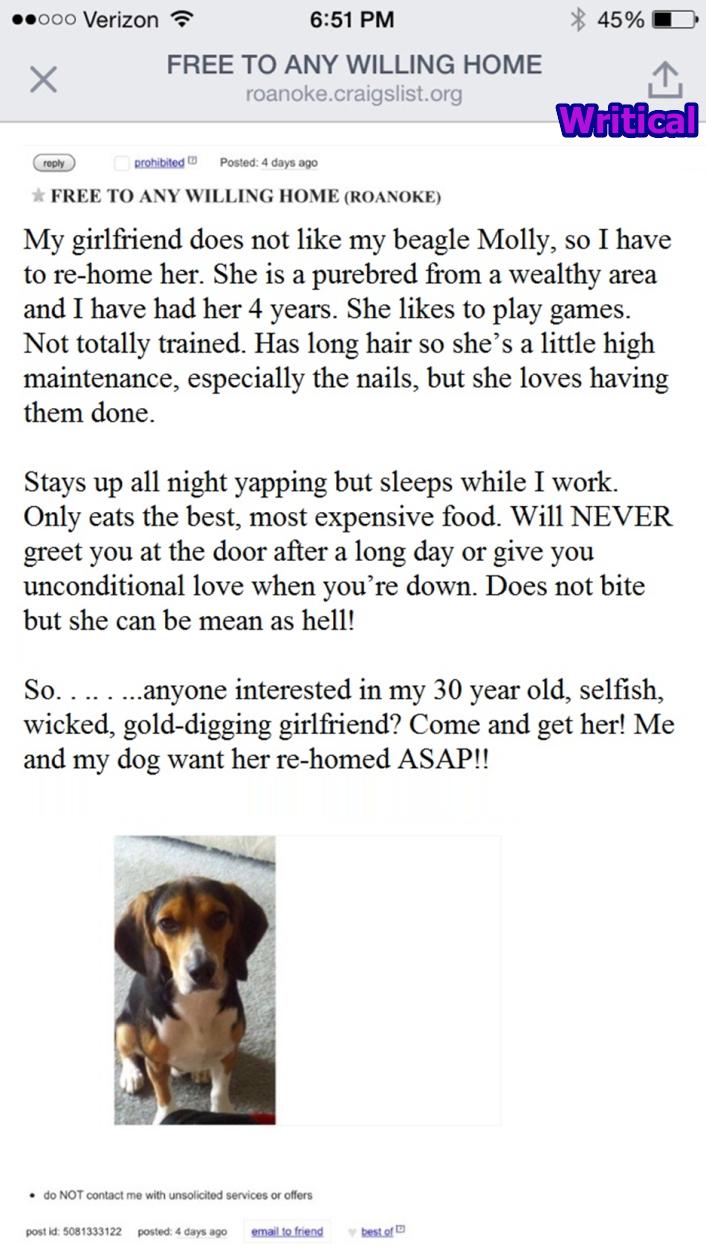 Share this epic post with your family members, friends and colleagues.

Share this content with friends by clicking above... Thank you so much.