This is a story of a man who was walking on the beaches of California and was praying. While walking he wished to the God for just a single thing. The god appeared for him and was happy with him. The man wished for a bridge between California and Hawaii. The God was taken aback after hearing the request and tried to make him understand the cost of logistics that would be required for constructing this mammoth bridge. Though being a little sad, but the man understood what he was staying so he opted for another wish. He wanted to know the reasons behind a women reasoning as he wanted to please them. What the God said next not only stunned the man but is also hilarious.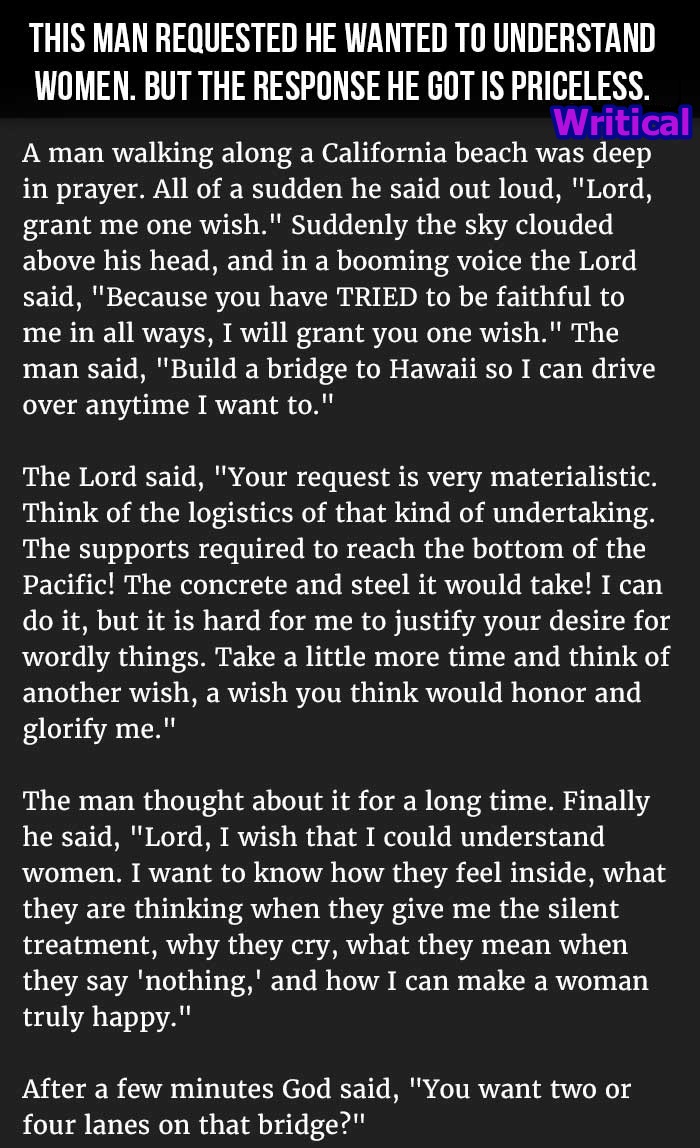 Don't forget to share this epic story using the icons given below.

Share this content with friends by clicking above... Thank you so much.