This is a hilarious instance of a man who asked his boss for a salary raise. The boss was adamant of giving him salary raise as economic situation wasn't very good. The employee understood that but he said that there are 4 companies who are looking for him. The next sequence of events is not only comical but it also showed how clever this employee is.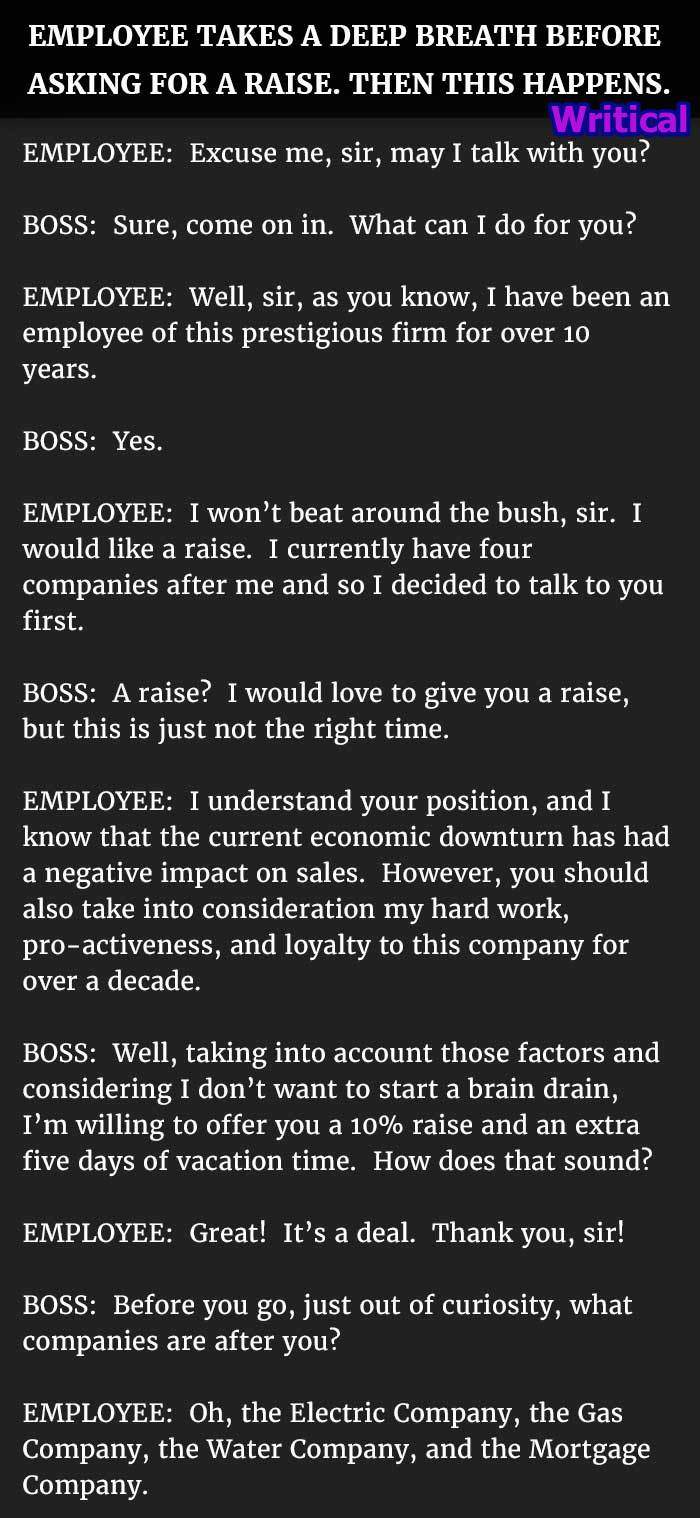 Share this amusing story of this employee with your co-worker's, friends and colleagues who are not satisfied with their salary.

Share this content with friends by clicking above... Thank you so much.