A flight was going to take off, when suddenly a kid started to throw wild tantrums. The mother tried to calm him down but it wasn't fruitful. The General, who was also on this flight got up to calm down this child who was continuing with his wild tantrums. The General then said something in the ears of this kid that made the kid stopped throwing tantrums. Find out what he said to the kid.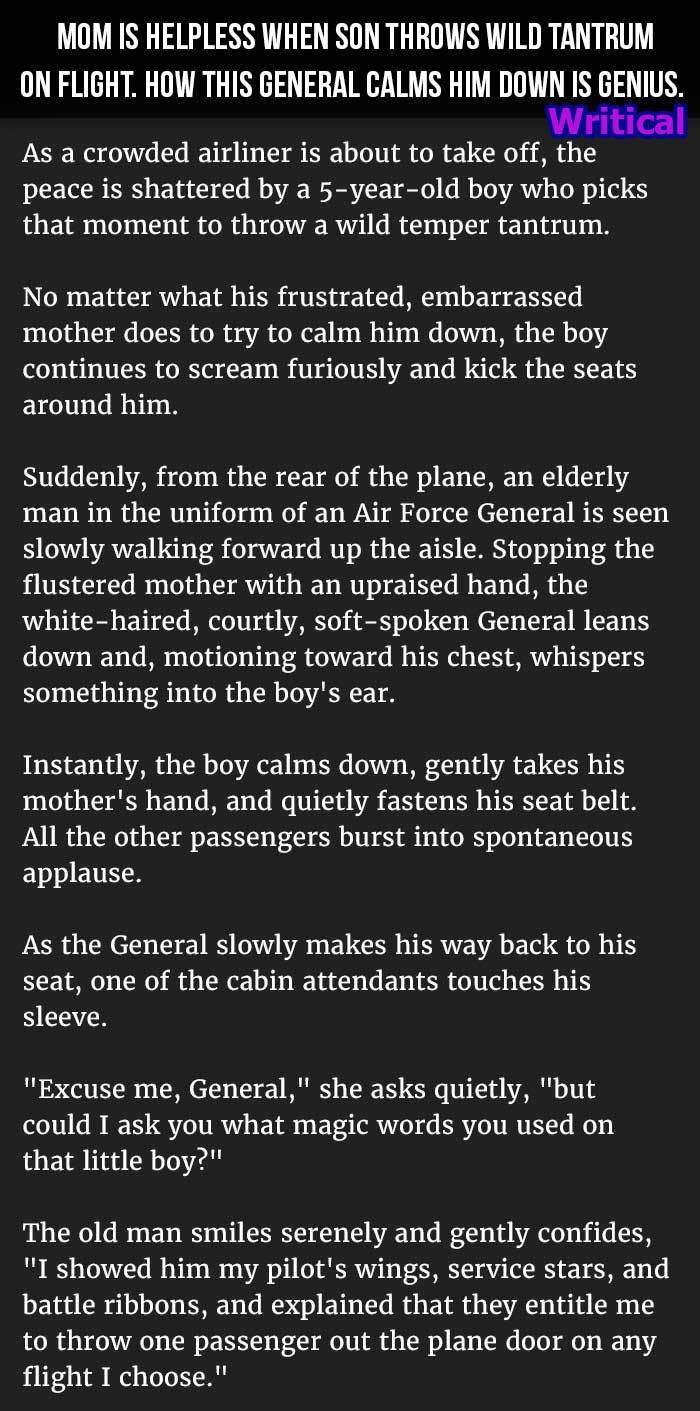 Share this hilarious story with every one of your friends, family members and peers on Facebook, Twitter and other leading social networking websites.

Share this content with friends by clicking above... Thank you so much.